Hilaria Baldwin Responds to Amy Schumer Stealing Her Photo in Underwear for Holiday Card
Hilaria Baldwin responded to comedienne Amy Schumer stealing a photo of her in underwear for a hilarious holiday card that sparked controversy on social media.
After Amy Schumer broke the internet with an underwear photo of Hilaria Baldwin for a pseudo-holiday card, the mother-of-five has finally responded. After Schumer's upload, Baldwin shared a screenshot of the post on her Instagram story and wrote:
"I literally had to have someone explain this joke to me... Still don't get it 100%... but... I'll like it. And I'll comment some emojis."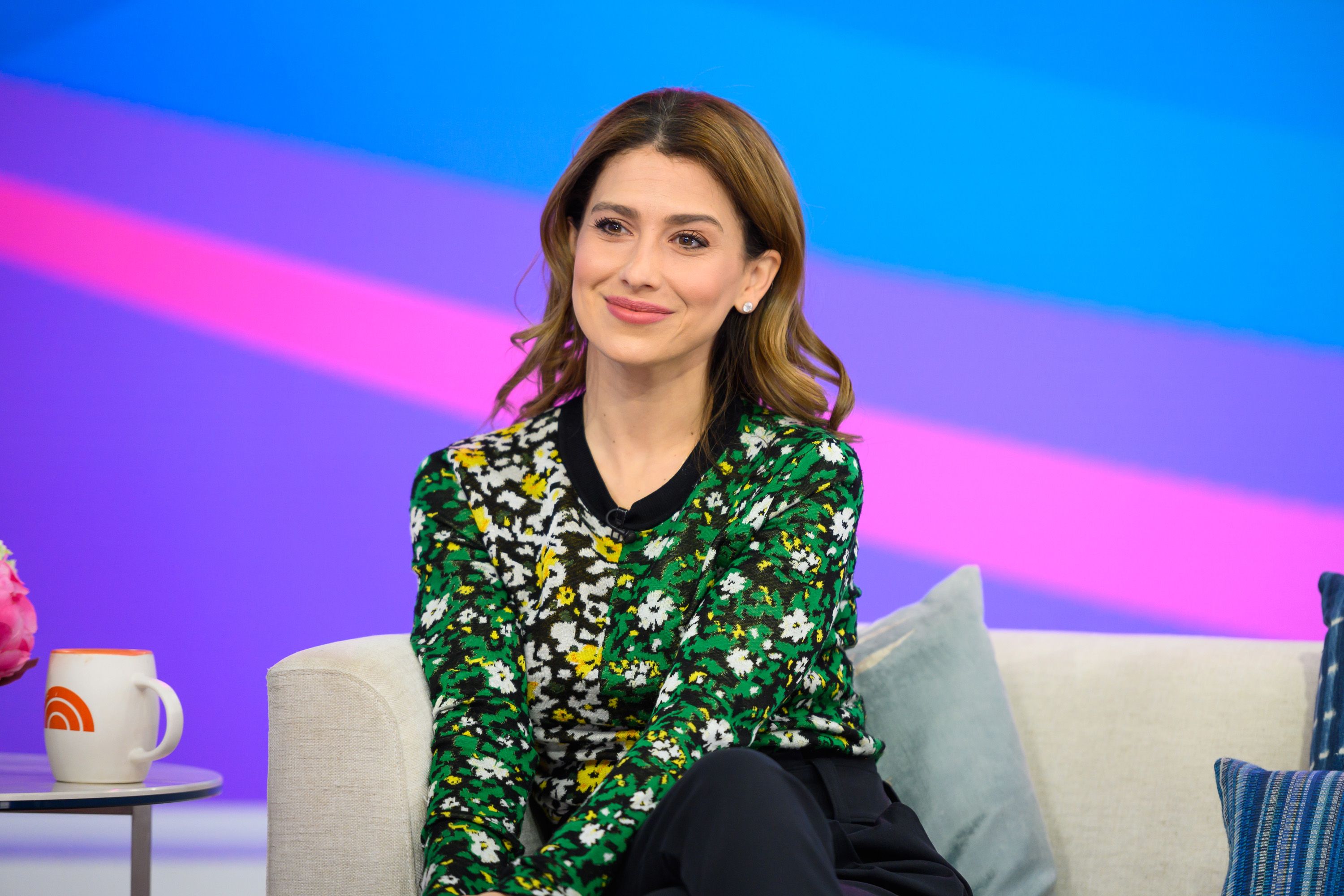 True to her word, Baldwin liked the post and shared a crying face emoji alongside two hearts. According to reports, the stand-up comedian re-posted the image on her Instagram on Monday, a day after Baldwin had initially uploaded it.
Unfortunately, some fans didn't appreciate Schumer's joke and then bashed Baldwin for projecting an unrealistic post-partum body.
The picture showed Baldwin in a black bra and pant ensemble as she held her 3-month-old son Eduardo and planted a sweet kiss on his cheeks. The "Trainwreck" star posted the picture, pretending she was Baldwin, and Eduardo was her son, Gene.
She hilariously teased fans in the accompanying caption, writing, "Gene and I wanted to wish everyone a happy holiday season. Enjoy it with whatever family members are talking to you this year."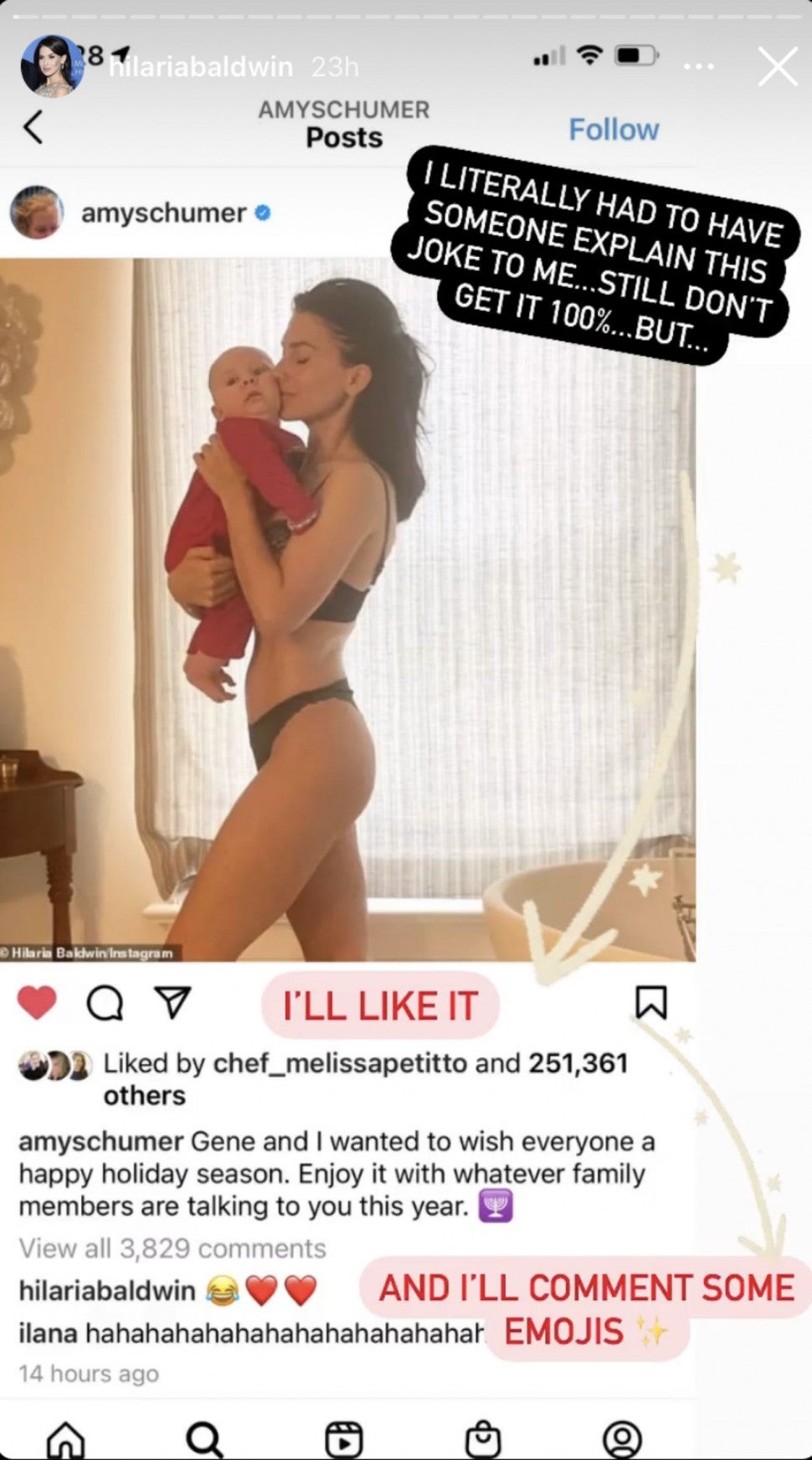 Many celebrities found the upload to be hilarious and took to the comments sections to share their playful opinions. Actress Debra Messing joked about preferring Schumer as a blonde instead.
Unfortunately, some fans didn't appreciate Schumer's joke and then bashed Baldwin for projecting an unrealistic post-partum body. This made the comedienne delete the post, but that didn't stop the yoga expert from addressing the hateful comments.
In a four-minute video uploaded on Tuesday, Baldwin clapped back at the haters explaining that she had always posted underwear photos and it never was a big deal, so she doesn't understand what made this special. 
Baldwin got candid about feeling hurt when strangers shame her body, saying she wouldn't post photos if she looked otherwise. She then proudly defended her slim physique, noting that she wouldn't apologize for loving exercise.
Schumer took to the video's comments section and apologized to Baldwin for the earlier joke, but the fitness expert assured the comedian that it wasn't her fault. She explained that the clip was only to address the trolls attacking her body.
Earlier this year, Schumer made headlines when she disclosed she and her partner Chris Fischer's decision to change their son's name to prevent him from getting bullied at school.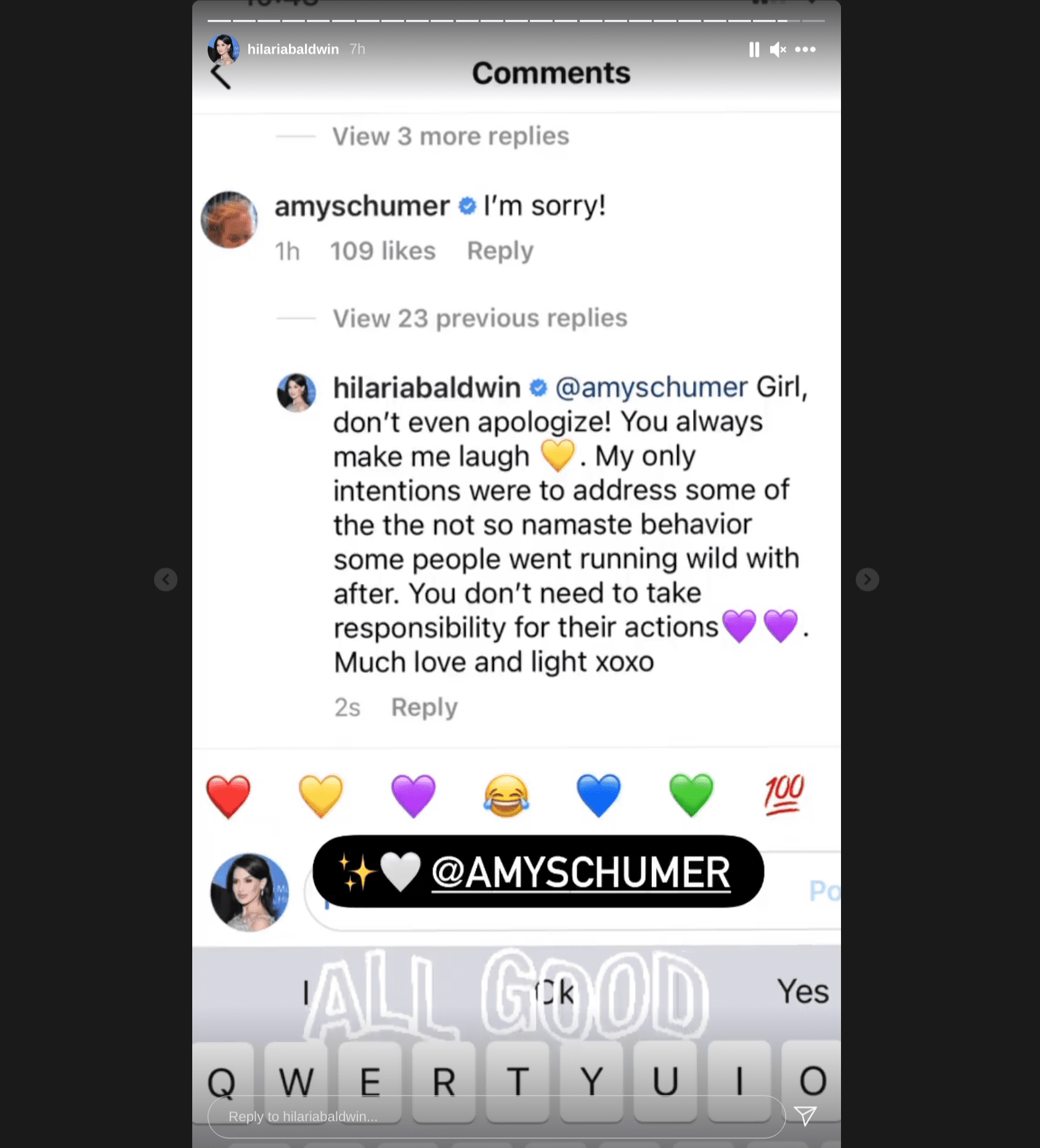 In an episode of her podcast, she explained that her son was named Gene Attell to pay tribute to Dave Attell. However, they realized that the combination of the first and middle name sounded like "genital"; hence they had to change it to Gene Dave.