Rachel Zoe Calls Husband Rodger Berman a Pack Mule — inside Their Family
Celebrity stylist Rachel Zoe and her husband Rodger Berman, whom she describes as a "Pack Mule," make up the perfect tag team, and there is so much love nestled in that space.
Fashion designer Rachel Zoe has enjoyed a successful career in the fashion industry, spanning nearly two decades. During that period, she worked closely with several celebrities and brands while building a vast fashion empire.
Interestingly, Zoe's husband, Rodger Berman, has been by her side right from the start of that journey. Over the years, the twosome has formed the perfect tag team.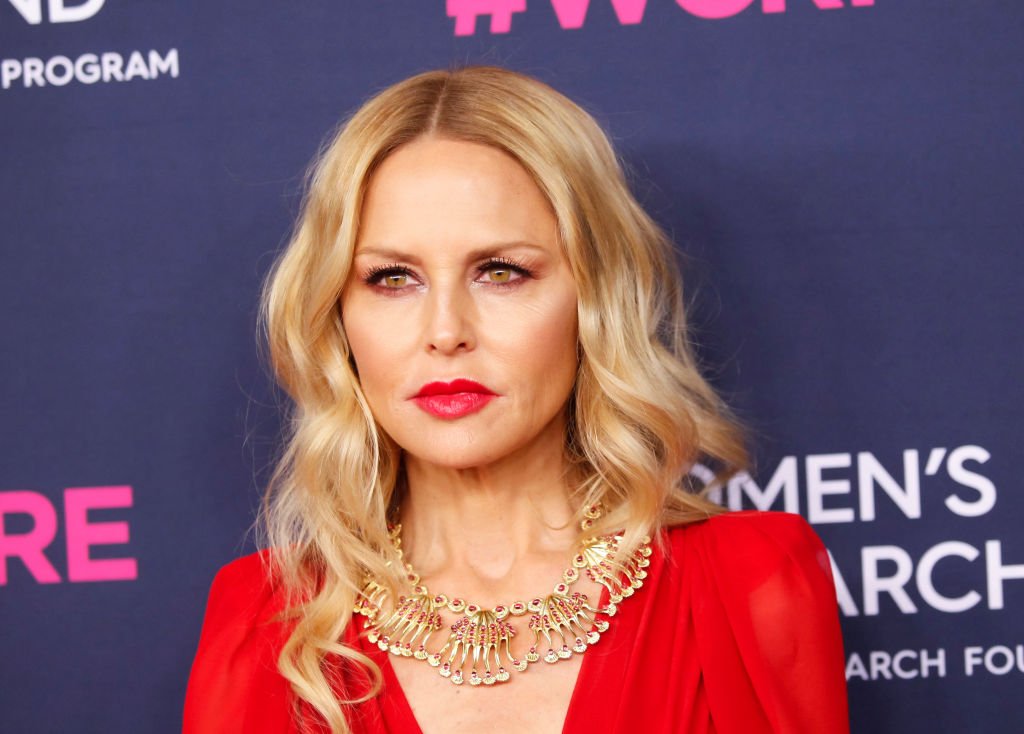 Also, Berman's dedication to his wife has translated to significant success for the Rachel Zoe brand. Here is all you need to know about their family.
MEET RACHEL ZOE'S HUSBAND
Rodger Berman is Rachel Zoe's dedicated husband and father of their two handsome boys, Skyler Morrison Berman, 9, and Kaius Jagger Berman, 7. 
The fascinating thing about Berman is perhaps how he has been able to immerse himself in his wife's fashion empire, without anything remotely close to a fashion background.
Berman is originally from New York, but he attended the George Washington University, where he bagged his B.A. and M.B.A. Rachel Zoe's husband worked as an investment banker for many years before co-founding Recognition Media.
Today, Berman is the President of Rachel Zoe Inc., where he has passionately channeled his strengths into seeking new opportunities to extend the Rachel Zoe name, alongside other responsibilities.
HOW THEY MET
The couple met in 1991 while they were attending college in Washington, DC. At the time, Berman worked as a waiter while Zoe worked as a hostess in a local restaurant.
In a 2011 article penned down for Harper's Bazaar, Berman recalled the day he met his wife for the first time. He claimed:
"She was the most beautiful woman I'd ever seen. I quickly learned that she also had more clothes than any woman I had ever seen."
The twosome struck an instant connection and began dating shortly after they met. After they graduated from college, Berman and Zoe moved to New York City, where they started their lives together.
ZOE AND RODGER BERMAN'S MARRIAGE
After dating for seven years, the lovebirds eventually tied the knot in February 1998. The couple has since welcomed two sons and has remained best friends through 22 years of marriage.
Throughout their 29 years together, Zoe and her husband have worked very hard to build their careers. However, things took off for the couple when their interests got aligned.
Zoe recently made headlines when she revealed her oldest son, Skyler, was rushed to the ER after falling 40 feet from a ski lift.
While the couple admits they have had their fair share of marital disputes, they have maintained their marriage's longevity by carefully observing some rules. 
And one of these rules is that they try not to stay angry at each other for too long. While highlighting its benefits, Berman claimed:
"I think that's one of the things that has kept us sort of sane. We don't really go to the grave with anything."
RACHEL ZOE'S MOTHERHOOD EXPERIENCE
Another thing that has solidified the bond between the couple is their sons. Berman and Zoe welcomed their first son Skyler Morrison in March 2011, and their second son Kaius Jagger was born in December 2013.
Despite her busy work schedule, Rachel Zoe's kids come first in her list of priorities, but it has not made it any easier for her to effectively balance her work with family life. 
During a 2018 interview with Us Weekly, Zoe spoke candidly about the pressures of being a working mom and claimed she was overwhelmed every minute of every day.
Despite the sacrifices involved in balancing her career and family life, Zoe would not have it any other way and feels blessed to have her kids in her life. In her words:
"I think any mom will tell you that, the chaos is real, and the exhaustion is real, but every second is worth it. They constantly make me happy."
Zoe recently made headlines when she revealed her oldest son, Skyler, was rushed to the ER after falling 40 feet from a ski lift.
The mother of two did not reveal where the accident occurred, but she later confirmed that he was doing fine with some photos of him resting in an emergency room.
There is no doubt that the 52-year-old fashion stylist is all about her kids. However, she has still faced some scrutiny over some of her parenting methods — including allowing her son, Kaius Jagger, to grow shoulder-length locks.
Despite the criticisms, Zoe continues to give her kids the freedom to choose whatever they want to do, and she regularly shows off her kids on her social media pages.
After years of creative work, Rachel Zoe is arguably one of Hollywood's biggest fashion icons. But she would not be at the top of her game without her husband's help, and that is why they are such a power couple.