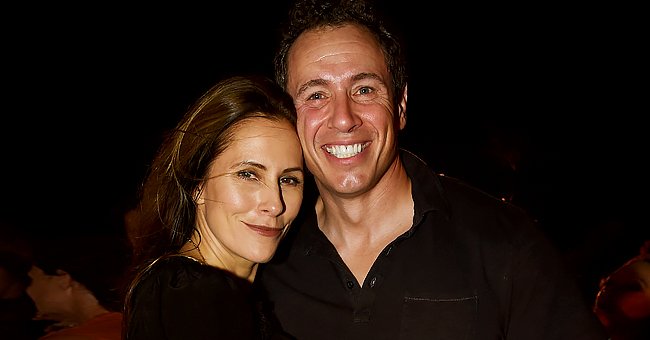 Getty Images
Chris Cuomo's Wife Christina Looks Half Her Age in Snaps as She Pens a Sweet Tribute to Son Mario

Cristina Cuomo, the wife of Chris Cuomo, looks amazing in a slide show of pictures of her family. She writes a sweet birthday message to her son, Mario, who together with herself and her husband all battled Covid-19.
Cristina Cuomo has penned a lovely tribute to her son, Mario for his 15h birthday. She included several pictures, in which it's hard not to notice how fantastic Cristina looks for her years.
In one of the pictures, the fit mom of three has taken to surfing with Mario. She shows off a lean body while wearing a wetsuit, with her son Mario by her side. Her brunette hair flows loosely as she flashes a dazzling smile for the camera.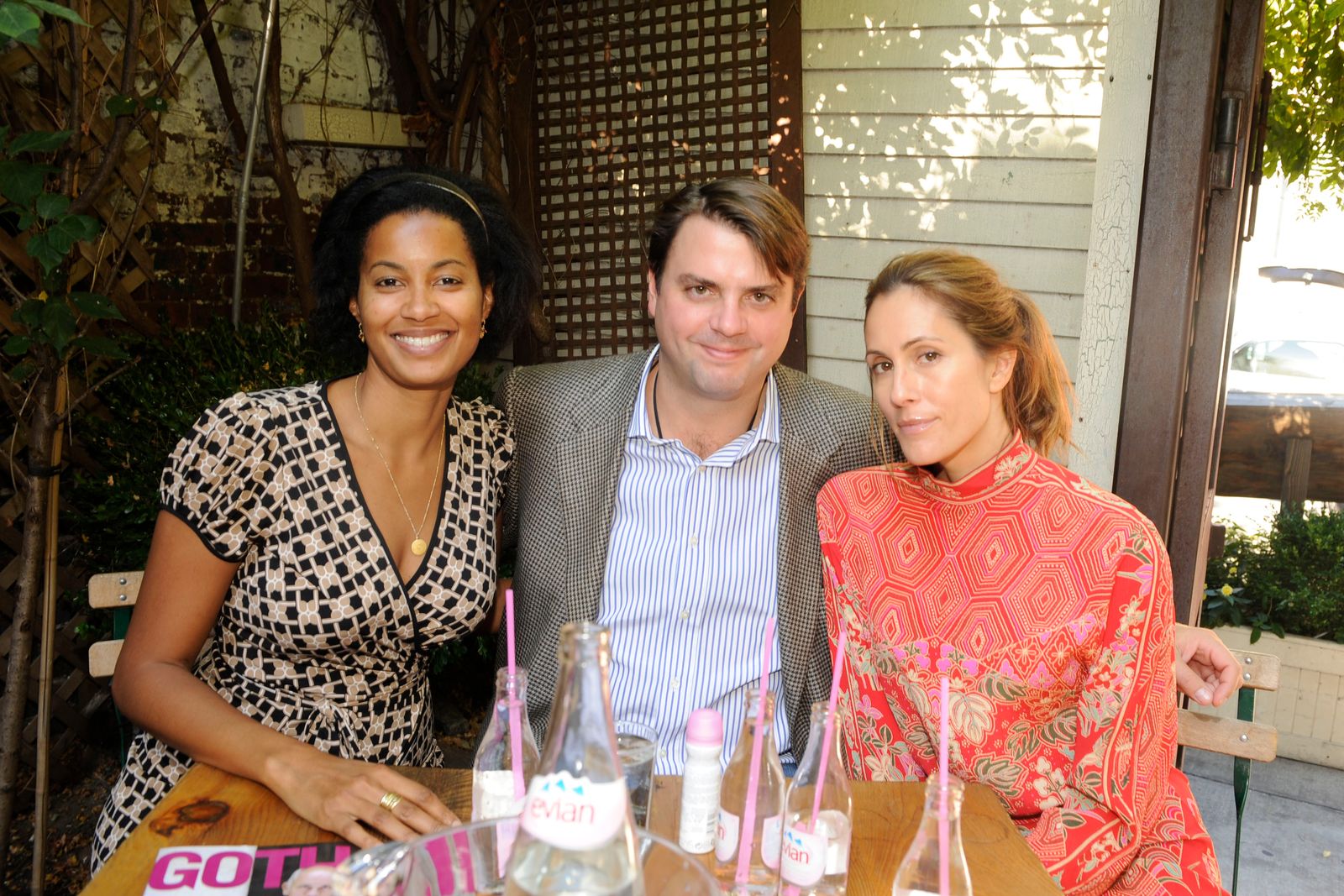 Cristina Cuomo (Right), Todd Goergen (middle) and Eden Williams (Left) at Culinary Chef Tasting in New York, on October 10, 2008. | Photo: Getty Images.
As part of the slide show, the health and wellness advocate has included snaps of Mario snuggled up with the family dogs, as well as a group shot of all 3 children with Chris by the pool. She captions it:
"Happy birthday, sweet Mario, and here's to 15! Love you so! So long, farewell 2020!"
She's also included a sweet video from years ago of her eldest daughter Bella (17) singing "So Long, Farewell" from "The Sound Of Music" to Mario (15) and Carolina (11) while getting ready for bed.
3 of the 5 Cuomo family members contracted the deadly Coronavirus. Chris tested positive on March 31, and self-isolated in his basement, from where he broadcast "Cuomo Prime Time."
On April 22nd, Cristina took to Instagram to share that Mario too had contracted the virus.
He cited feeling fine, with the biggest frustration being that he was unable to be present for his wife and children. Chris also thanked Dr. Anthony Fauci, who he has known since he was a child, for checking in on him during that time.
Two weeks later, Cristina tested positive for Covid on April 14. In an interview with his brother and the Governor of New York, Andrew Cuomo, Chris relayed how devasting Cristina getting ill was for him, saying:
"It just breaks my heart. It is the one thing I was hoping wouldn't happen, and now it has."
On April 22nd, Cristina took to Instagram to share that Mario too had contracted the virus, which took away his sense of taste and smell. Her home remedies, including adding Clorox bleach to her baths, was met with criticism from medical experts.
The Cuomo brothers have become household names, as two of five siblings born to a father who became a 3-time Governor of New York, and a mother who established the New York State Mentoring Program.
Andrew once worked as an advisor to his late father while he was in office, reportedly earning a salary of $1 per year. Chris's love for journalism saw him anchoring on "Good Morning America" as well co-anchoring on "20/20" earlier in his career.
Cristina founded the health and wellness magazine, Purist in 2017, which she used throughout 2020 to share meal ideas during quarantine as well as helping readers to keep motivated throughout the process.
In an Instagram post, she acknowledged her eldest, Bella, for stepping to the plate when she and her husband were in self-isolation. Bella was preparing meals for her siblings and helping to set them up for the virtual school lessons.
Please fill in your e-mail so we can share with you our top stories!