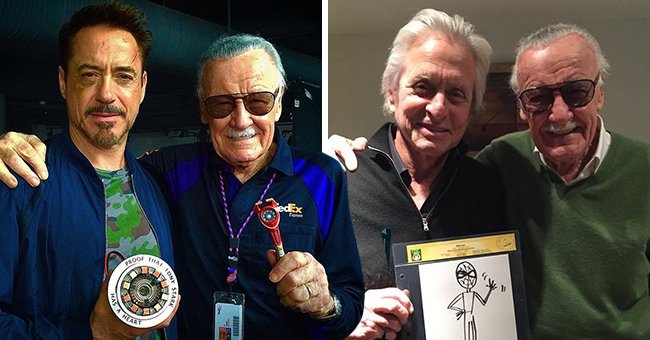 Instagram/robertdowneyjr Instagram/michaelkirkdouglas
See Robert Downey Jr & Michael Douglas' Tributes on What Would Have Been Stan Lee's 98th B-Day

Robert Downey Jr. and Michael Douglas honor late comic book creator and legendary producer Stan Lee on his posthumous 98th birthday. The stellar actors took to social media sharing sweet photos of Lee.
It has been more than two years since the world said goodbye to the iconic Marvel Comic creative lead Stan Lee, but his legacy still strongly lives on in the hearts of many people he impacted through his works.
On what would have been his 98th birthday, several stars took to social media to pay tribute to the late producer. Robert Downey Jr. shared a heartwarming photo of him and Lee on the set of "Captain America: Civil War."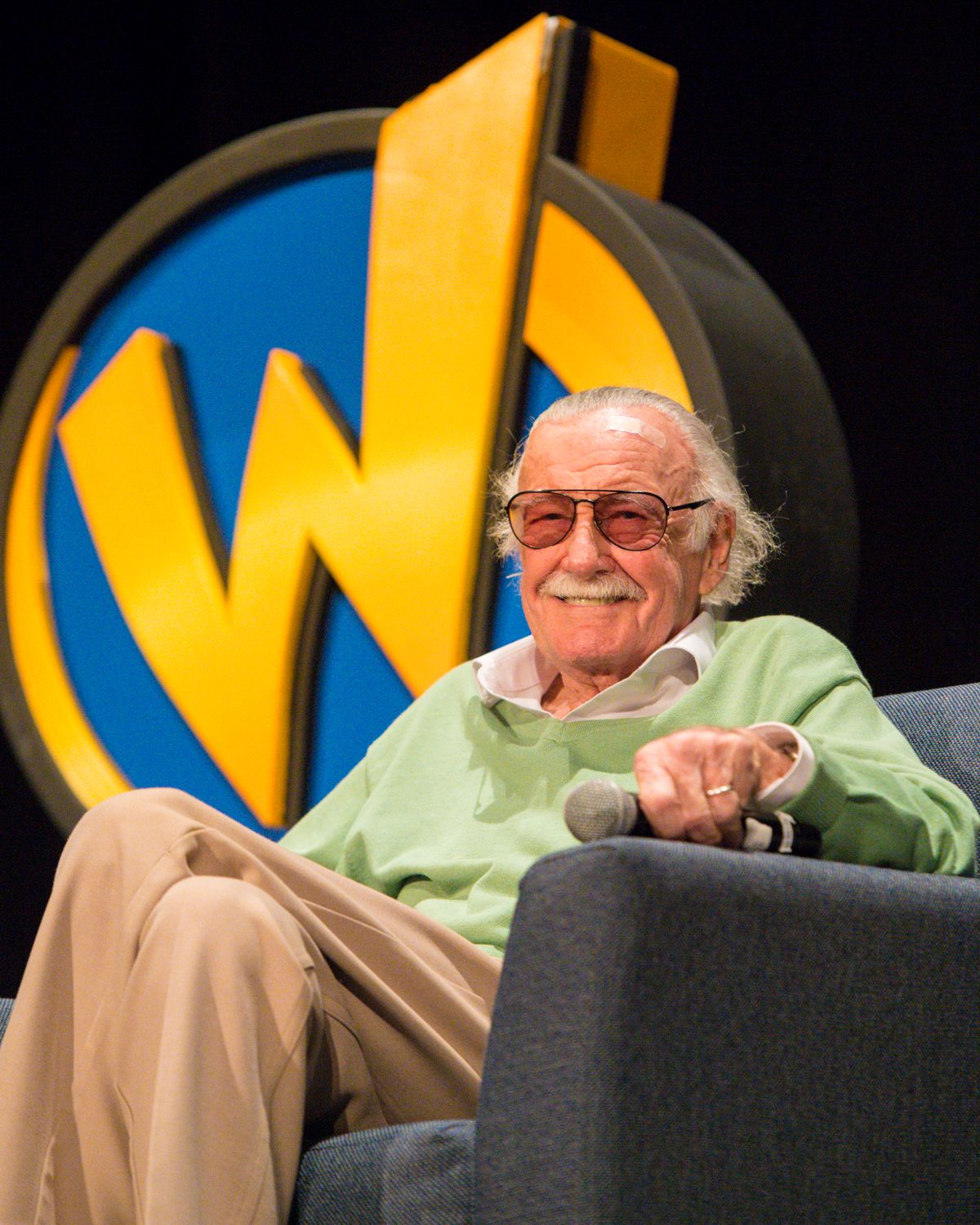 Stan Lee during a Q&A at Wizard World Comic Con at Ernest N. Morial Convention Center on January 6, 2018 | Photo: Getty Images
In the sweet image, Downey, who played the role of Marvel superhero Iron Man, rocked a blue jacket over a camouflage shirt and held an object with the words, "proof that Tony Stark has a heart."
Lee, alongside his associates Steve Ditko and Jack Kirby, was responsible for revolutionalizing the comic book industry.
Beside him was an elated Lee in a Fed-Ex uniform holding a mini Iron man mantle. Referring to Lee's cameo in the movie, Downey wrote in the caption:
"Are you Tony Stank? #HappyBirthday Stan. We miss you…"
"Ant-Man" star Michael Douglas also had some sweet words to say about the late comic writer. Douglas was seen standing beside Lee as he held a photo of a Spider-Man drawing signed by the superhero creator.
In the accompanying caption, Douglas appreciated the late comic artist for giving him the privilege of being part of his Marvel world. Social media was flooded with tributes from fans and Marvel accounts, honoring the late creative.
The official Stan Lee account uploaded a photo of Lee at a premiere surrounded by fans and urged followers to share any wonderful memory they had of the prodigy.
Lee, alongside his associates Steve Ditko and Jack Kirby, was responsible for revolutionalizing the comic book industry by creating superheroes with flawed characters as opposed to the expected perfect standards.
While many believe that Lee was a lover of comic books with a passion for superheroes, Washington Post reveals that those close to the late comic writer noted that he felt repulsed by comic books.
It was pointed out that in his memoir and during conversations with Alain Resnais and Francis Ford Coppola, Lee often spoke about how he stumbled on writing comics chance and took it up as a hustle.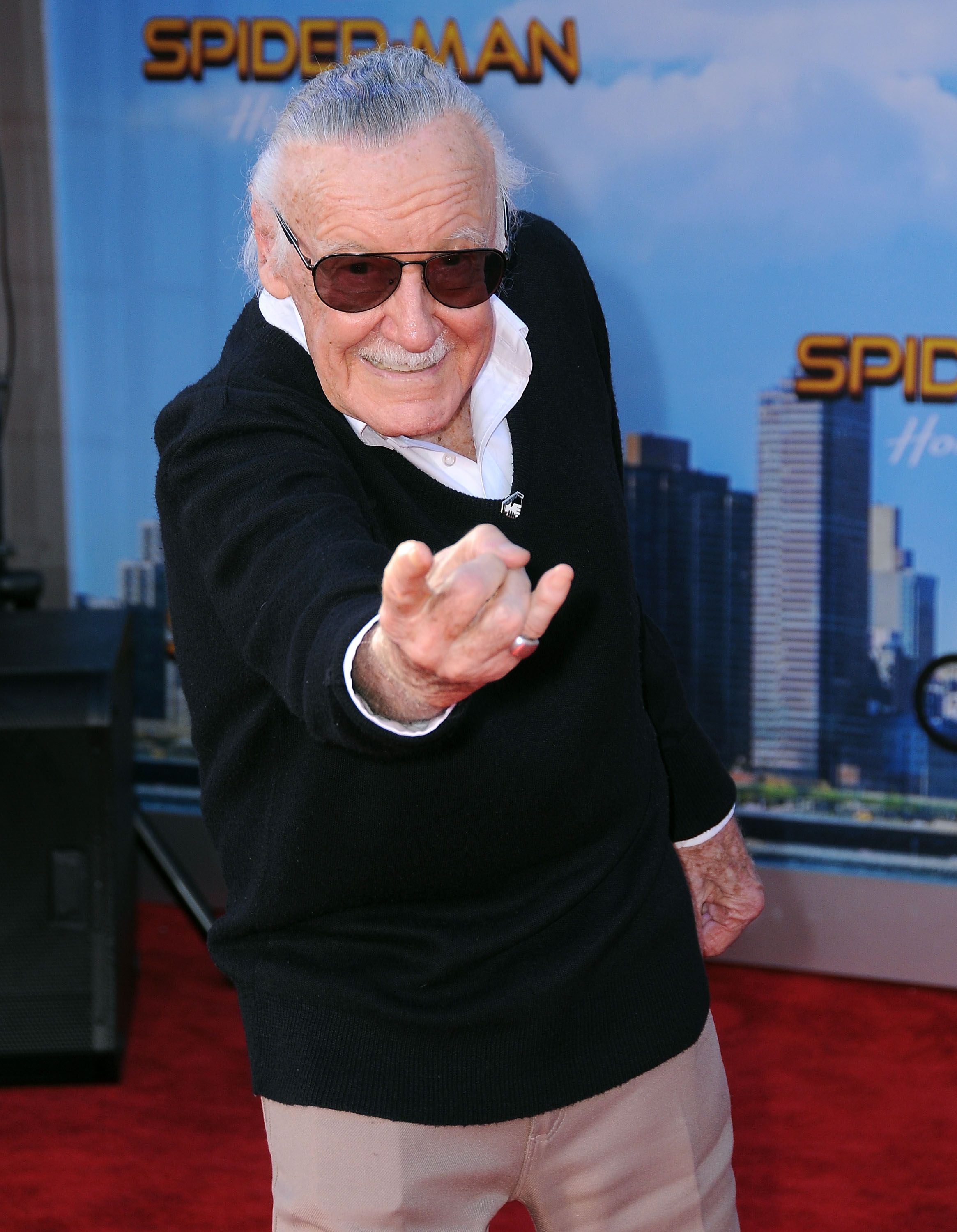 Stan Lee at the premiere of "Spider-Man: Homecoming" at TCL Chinese Theatre on June 28, 2017 | Photo: Getty Images
He reportedly spent the last decades of his career trying to create non-superhero characters via various non-comic formats. Lee also allegedly hated superhero movies and always left the premiere ceremony after the red carpet.
Please fill in your e-mail so we can share with you our top stories!