Ray J's Wife Princess Love Is Positively Blooming Makeup-Free with Her Smiling Son Epik (Photo)
Rapper Ray J's wife, Princess Love was blooming in her recent social media picture with her second child, Epik. She is beautiful even with no make-up on.
Amid her unsettled relationship with her husband Ray J, Princess Love has been enjoying motherhood. She proudly showed off her son, Epik, in her recent Instagram picture.
Despite a tough 2020, the "Love & Hip Hop: Hollywood" star ended the year filled with love through a cute snap of herself and her 11-month old son on the popular photo-sharing platform.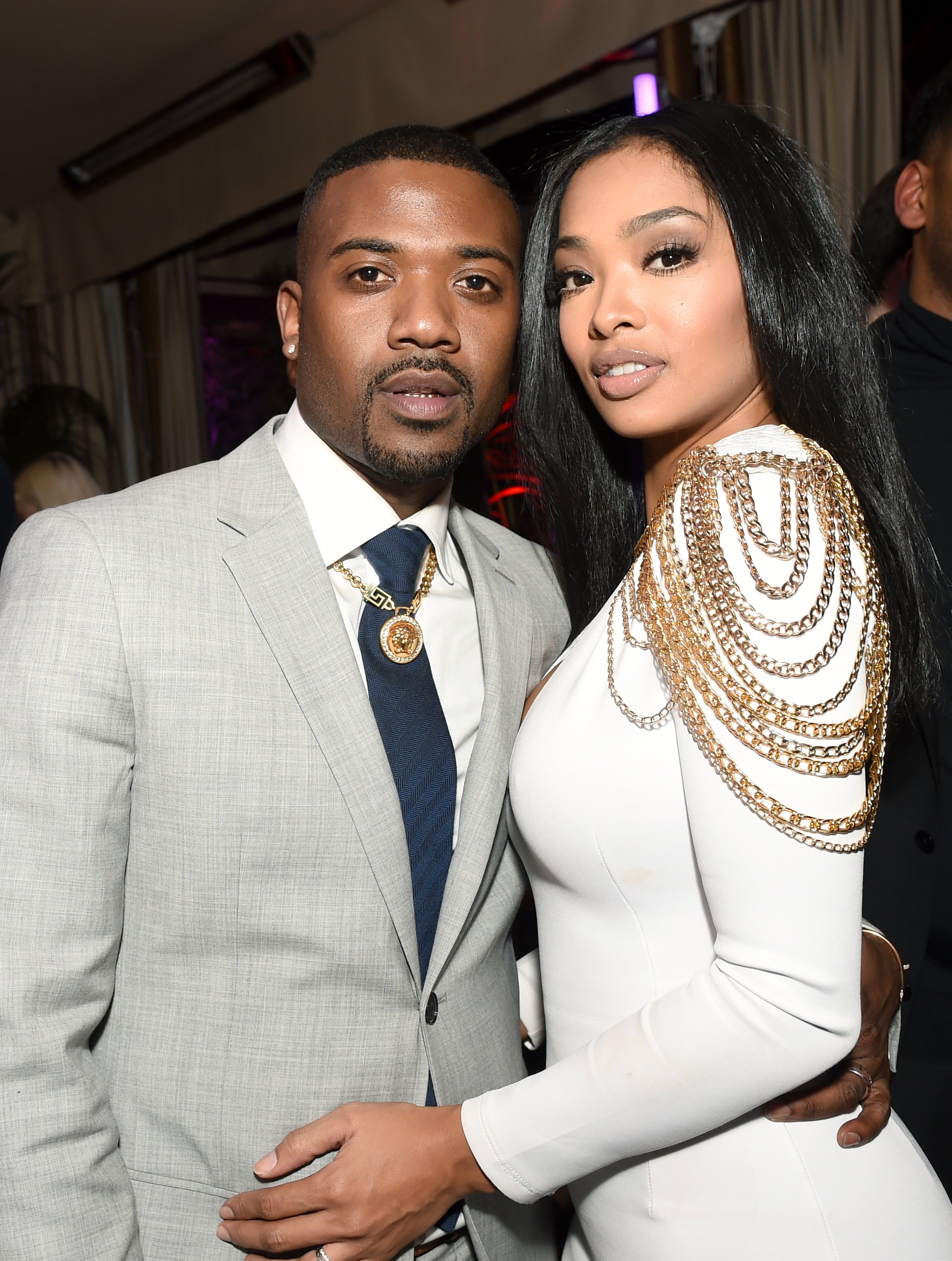 A STUNNING MOTHER
The 35-year-old fashion designer looked stunning with a bare face while sitting on a pink couch as her smiling son Epik sat on a white and brown couch. 
The mother-son duo made their large Christmas tree their background, adding up to their festive mood at home. Love, who is make-up free, captioned her post:
"Home is where the heart is ❤️." 
Many fans took to the comment section to adore Love's youthful look. One fan said that the Filipino-Afro-American beauty looked beautiful in her picture.
Some fans also noted Epik's charming smile and that he looked cute in his tiny blue shirt and grey sweatpants. Others left several emojis in the comment section including a heart image.
The reality star and Ray J welcomed their adorable son in December 2019. Their little bundle of joy is the latest addition to the couple's ever-growing family. 
PARENTAL JOYS
Ray-J, who looked elated at the sight of his son, expressed that becoming a father again was the "ultimate feeling in the world." He added that his two children completed him.
The 38-year-old rapper and Love welcomed their first child, Melody, in May 2018. The reality star shared that motherhood was her greatest accomplishment.
Three months after the rapper's filing, the pair seemed to be on good terms again.
THEIR UNSETTLED RELATIONSHIP
After the couple took turns in displaying their affection to their second child online, Princess filed for divorce from her husband in May 2020, but they eventually reconciled. 
Following their reconciliation, Princess filed a request to dismiss her divorce filing in July. However, in a sudden turn of events, Ray J filed for divorce in September last year.
The acclaimed hip-hop star reportedly asked a judge to order joint custody of their two children. Ray J also filed for the dissolution of their marriage in the Los Angeles Court.
Though he hadn't had the time to think through his impulsive decision to end his marriage with Love, Ray-J shared that leaving their relationship was "the best thing to do."
Three months after the rapper's filing, the pair seemed to be on good terms again. In a sneak peek of "Love & Hip Hop: Secrets Unlocked," Love revealed she wants to have more children with Ray J but not in a traditional way.