Gwen Stefani Gives a Closer Look at Her Stunning Engagement Ring — Check Out the Massive Rock
Gwen Stefani loves being engaged, and we can't blame her. The artist showed off her massive engagement ring to fans on Instagram. 5 years after divorcing Gavin Rossdale, Stefani received a Catholic Church annulment on January 8.  
Gwen Stefani has played on the words of her new single, "Allow Me To Reintroduce Myself", by sharing a snippet of her flashing her enormous engagement ring given to her by her fiancé, country star Blake Shelton. 
In the clip, the 51-year-old wears a red and white top with a green and white cap. She looks stunning wearing a nude lip, as she points to her ring finger with her perfectly manicured nails.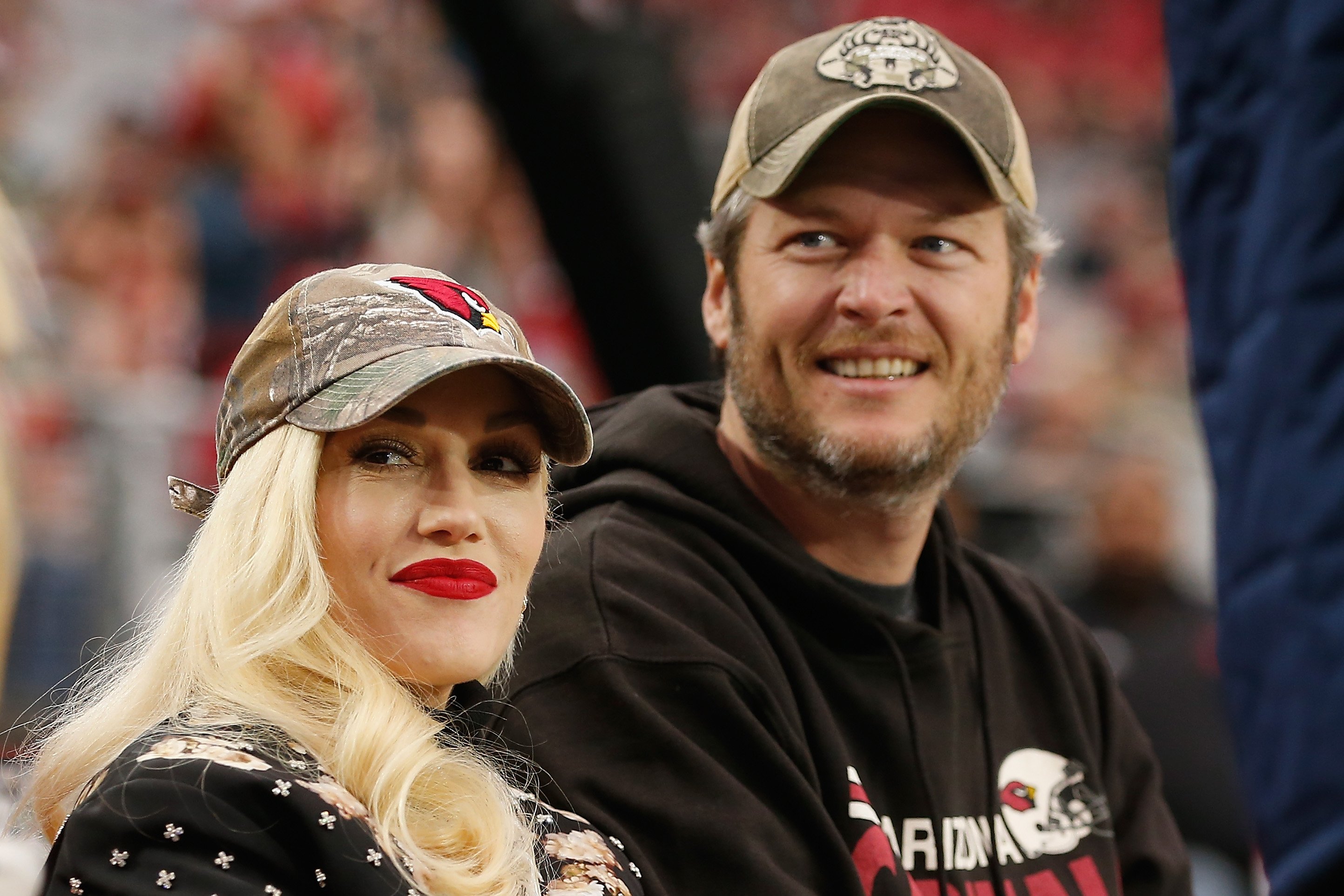 Her feed was flooded with congratulatory messages from fans, with one commenter saying she was delighted for her and Blake, while another said Stefani was deserving of her happiness. Another commenter wrote:
"Congratulations! I wish you a life of happiness with your husband to be!"
The pop star also incorporated a clip in her album of a snippet from the 1956 film, "High Society," showing Grace Kelly admiring her giant rock before wiping it on a cushion. 
The "Sweet Escape" singer was notified by the Vatican tribunal that her request to annul her marriage of 13 years to Bush frontman Gavin Rossdale was official and that she would receive the notification proving so in a few weeks.
Shelton was previously married to country singer Miranda Lambert.
Rossdale discovered within two years of marrying Stefani he was the father of teen model, Daisy Lowe. It also came out he had cheated with Courtney Love and his nanny, Mindy Mann, throughout his marriage to Stefani.
Shelton proposed to Stefani on his ranch in Oklahoma in October 2020, amidst the coronavirus self-isolation. After Stefani accepted his proposal, Shelton reposted their snap on Instagram with the caption: 
"Hey, @gwenstefani thanks for saving my 2020 and the rest of my life. I love you."
The pair fell for each other on the set of season 7's "The Voice" in late 2015. It would be two years before the couple went public with their relationship. 
Shelton was previously married to country singer Miranda Lambert. She married police officer, Brendan McLoughlin in 2019. Rossdale and Stefani co-parent their three sons, Kingston,14, Zuma, 12, and Apollo, 6.
Stefani and Shelton's wedding plans were interrupted, in part, by awaiting the annulment, as the season 19 "The Voice" coach winner would not have been allowed to re-marry under Catholic law. 
It's been a great start to Stefani's 2021 so far, following the release of her new music video to her latest single, "Let Me Reintroduce Myself" on New Year's Day. 
In the video, Stefani is seen recreating some of her iconic looks from previous videos such as "Holla Back Girl", "Don't Speak," and some of her red carpet looks.