Savannah Chrisley Pokes Fun at Her Brother Chase's Birthday Message to Mom Julie — Here's Why
Savannah Chrisley made fun of her brother Chase's supposed birthday message to their mother. Chase shared a post wishing their mom a happy birthday, which turned out not to be true.
Savannah Chrisley poked fun at her brother Chase's birthday message to mom Julie, the reason being that it was not her birthday, to begin with.
In his Instagram Story, Chase penned a lengthy birthday message to Julie. "Happy birthday to this beautiful angel! I love you so much and thank the lord for you every day," he wrote.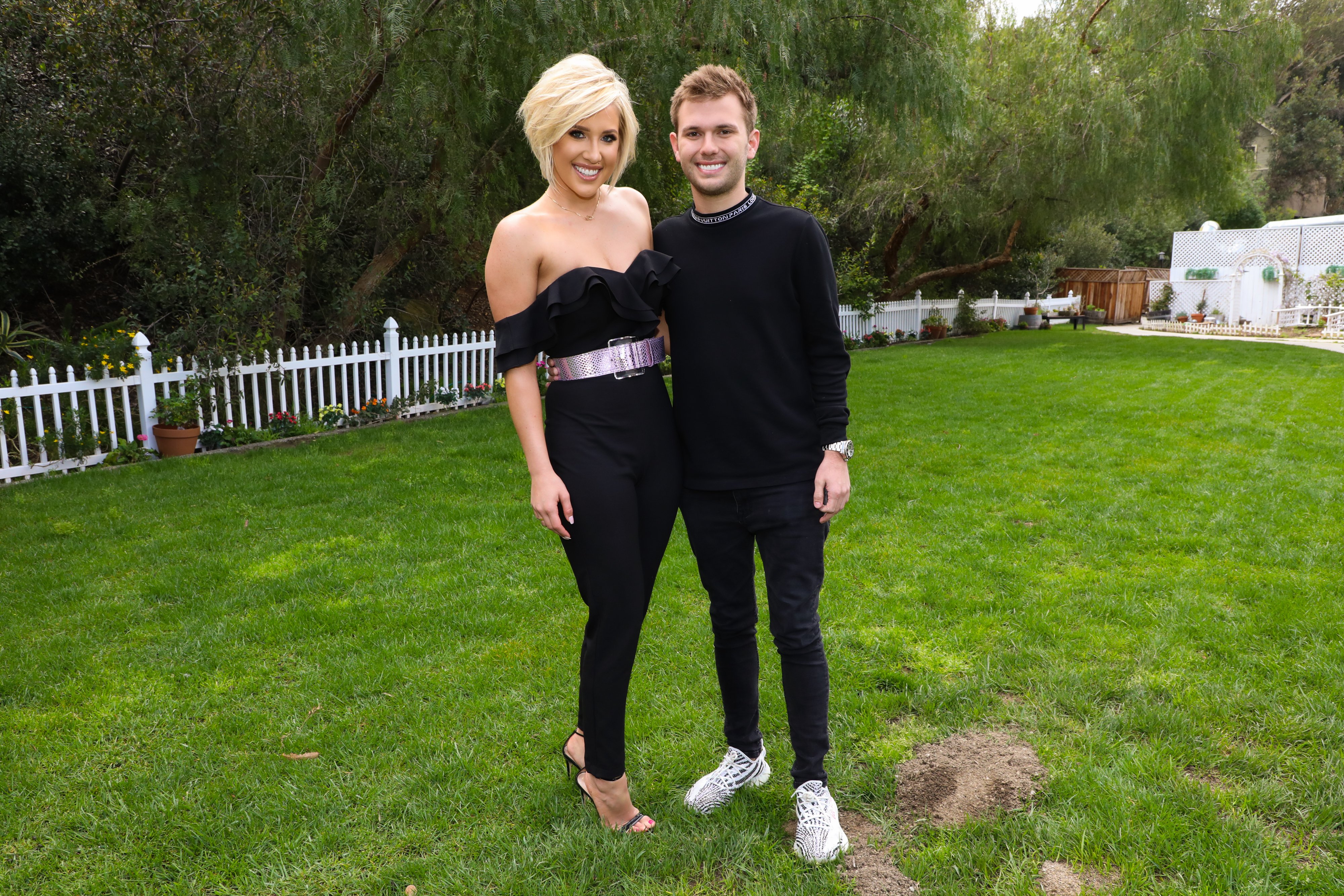 Jason Kennedy also wished her a happy birthday on Chase's post, but Savannah went on the comments section and wrote that it is not even her birthday.
"When @ChaseChrisley wishes mom a happy birthday and it's not even her birthday…Good try! Haha," she wrote. Over 8 thousand people saw and liked Chase's post.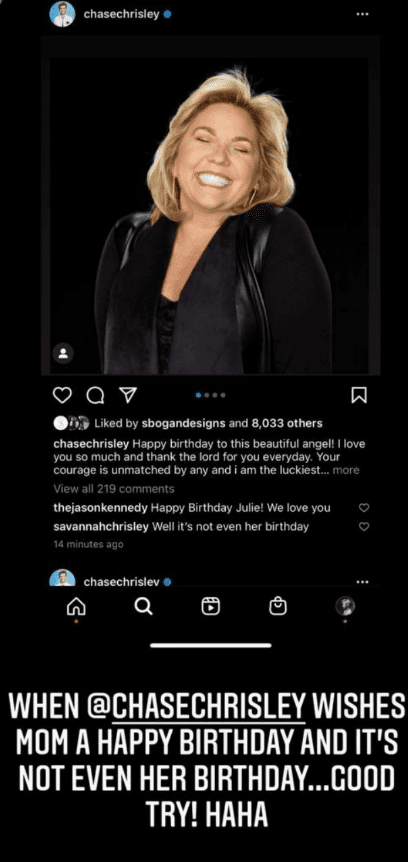 Chase shared their mom Julie's cute photo as she beamed with her eyes closed. The snapshot had a black background matching Julie's all-black outfit.
The mom of three wore a leather and wool cardigan, which also had a touch of soviet in front. Underneath, the gorgeous blond wore a top and accessorized with hoop earrings.
He reportedly deleted the post after realizing that he made a mistake and got his mom's birthday wrong. However, it wasn't before his sister noticed it.
Savannah took a screenshot of her brother's post and reposted it on her Instagram Stories. According to the screenshot, the post had been up for at least 15 minutes.
Although Savannah did not reveal when her mother celebrates her birthday, according to Google, she does celebrate it sometime this month, and she was born in 1973. The untold truth about Julie goes beyond her marriage to real estate mogul Todd Chrisley.
According to the List, Julie is a breast cancer survivor, but she almost did not get tested. In 2012, two years before "Chrisley Knows Best" made its debut, she got diagnosed.
To fight it, she underwent a double mastectomy after her husband pushed her to go for a mammogram. This comes after two of their friends were diagnosed with breast cancer. Julie reportedly revealed that she did whatever she could to be around for her kids at the time.
Family is very important to Julie, and she wants them to remain humble. Her eldest child Savannah reflected on the year 2020 and said that she looks forward to this year.
The 23-year-old took to Instagram to share how 2020 tested different aspects of her life. Savannah shared how New Year's Eve was more of a big reflection for everyone, affirming that this year will be one of further growth for her.