'Fixer Upper' Star Joanna Gaines' 2-Year-Old Son Crew Is Growing up & Looks Just like His Mom
Joanna Gaines' son Crew is an adorable toddler eager to help his mommy. Crew made a surprise appearance on his mother's cooking show, and we have the cute video below.  
"Fixer Upper" star Joanna Gaines' 2-year-old son Crew is growing up and looks just like his mom. While she was filming her show "Magnolia Table," little Crew surprised her.
Gaines' reaction to seeing her son walking towards her in the kitchen is the cutest thing. Talking to him on the clip, she says, "Crew! Where's your dad? You wanna help mama cook today?" as she lifts him and puts him on top of the counter.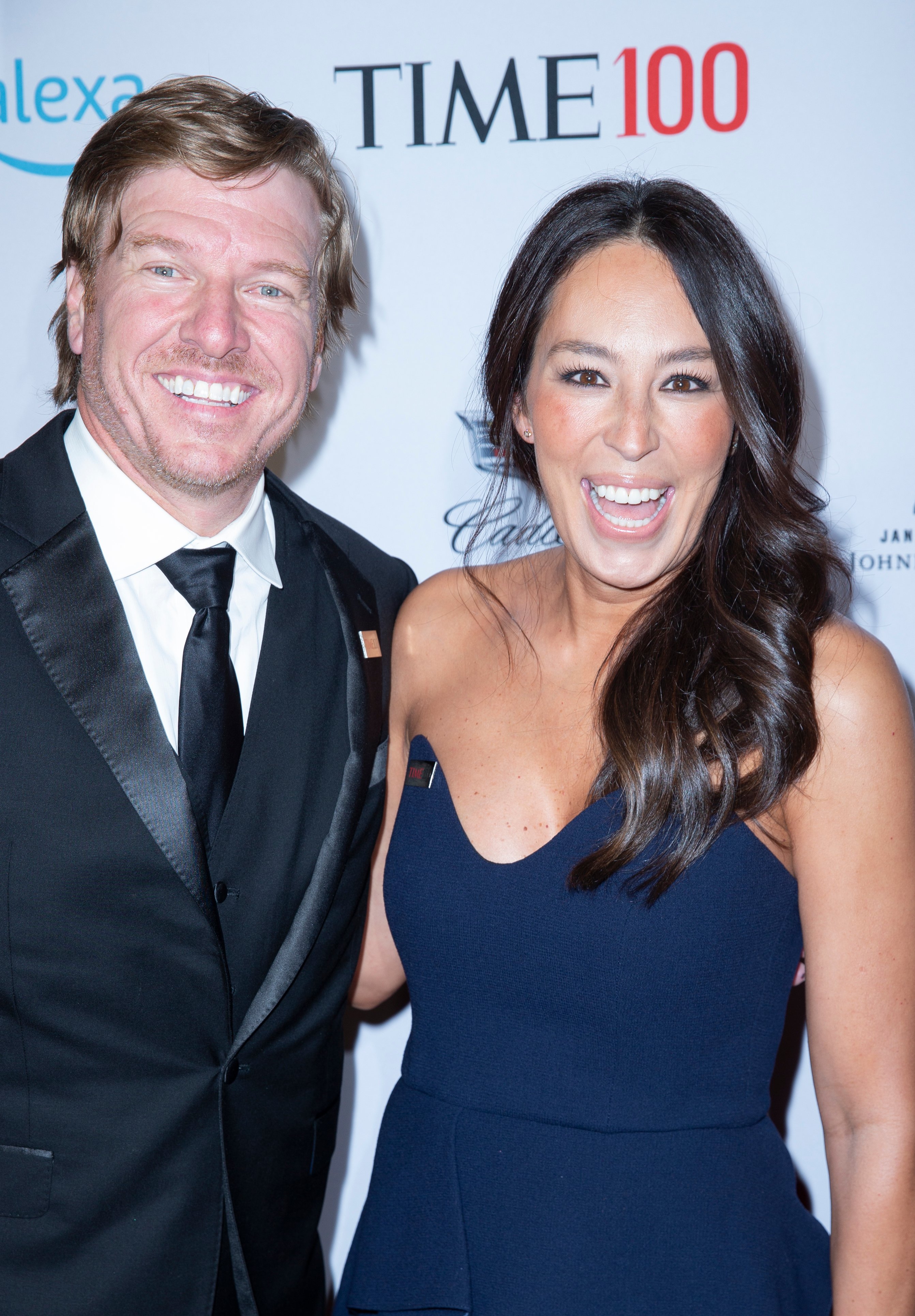 "You wanna crack an egg? How many eggs are there?" Gaines asks. Crew counts to three, making his mom giggle as she helped him try out his chef skills.
After helping him, Gaines asked one of her assistants to hand her a white towel. The 42-year-old then asked her son if he wanted to go to the garden before grabbing a pair of scissors as they headed outside.
Gaines held her son's hand as they stepped outside into their beautiful garden and asked him if he wanted to cut some flowers. "Look at all these flowers, isn't that pretty?" she asked as she handed him a flower.
Crew smelled it before blowing out with his mouth. His mom then explains to her viewers that Crew blows out when he smells things, which may be quite unusual to others. 
Gaines cut basil from her garden and asked him to smell it too. Crew's dad, Chip Gaines, then walks out from inside the house, calling for him. It turns out he was looking for him everywhere before finding him with his mom. 
"Crew, listen. You cannot run off and cook with mama. You have got to stay with me," the concerned dad told his son. Despite the warning, the TV personality did not mind and commended Crew for the job well done. 
Friendly banter between the Gaines couple ensues as they try to figure out who Crew's favorite parent is. Chip asks him if he likes gaga or mama, to which Crew replied that he likes his father. In turn, Joanna posed the same question, and Crew mentioned her that time around.
The new clip from "Magnolia Table" comes before Magnolia Network's preview launch on Discovery+. In November, Gaines told the outlet that although she is swamped with work and taking care of her family at the same time, she still has a lot of energy left:
"I feel younger than ever because I now see the world like Crew sees it. I'm very thankful."
The mom of five further explained that she adjusts the way she parents as her kids grow older. She shares that having a toddler is different because parents have to see the world the way they do. 
Joanna's spouse, Chip, likes to captivate his kids. Last year, on Father's Day, the 46-year-old sat down with his children to get an honest opinion on a series of fan-submitted jokes. According to People, Chip found it difficult to impress his children on the video.
He began by reading a joke, saying: "If a cow doesn't produce milk, is it a milk dud or an udder failure?" Although his wife liked it, their kids were not in agreement. Throughout his time cracking jokes, his children only liked some of those he read out.