Kim Kardashian Looks Beautiful Showing off a High Ponytail & Cool Makeup — See Fan Reactions
Reality TV star Kim Kardashian recently took to her Instagram page to post a stunning new photo of herself rocking a high ponytail with cool makeup that sent her fans into overdrive.
It has been quite a busy beginning to the year for "Keeping Up With The Kardashians" star Kim Kardashian, 40, following a much-needed break from all social media activity throughout the holiday season.
The TV personality picked up where she left off last year as she took to her Instagram page in typical slaying fashion and showed off her beauty in a cool outfit.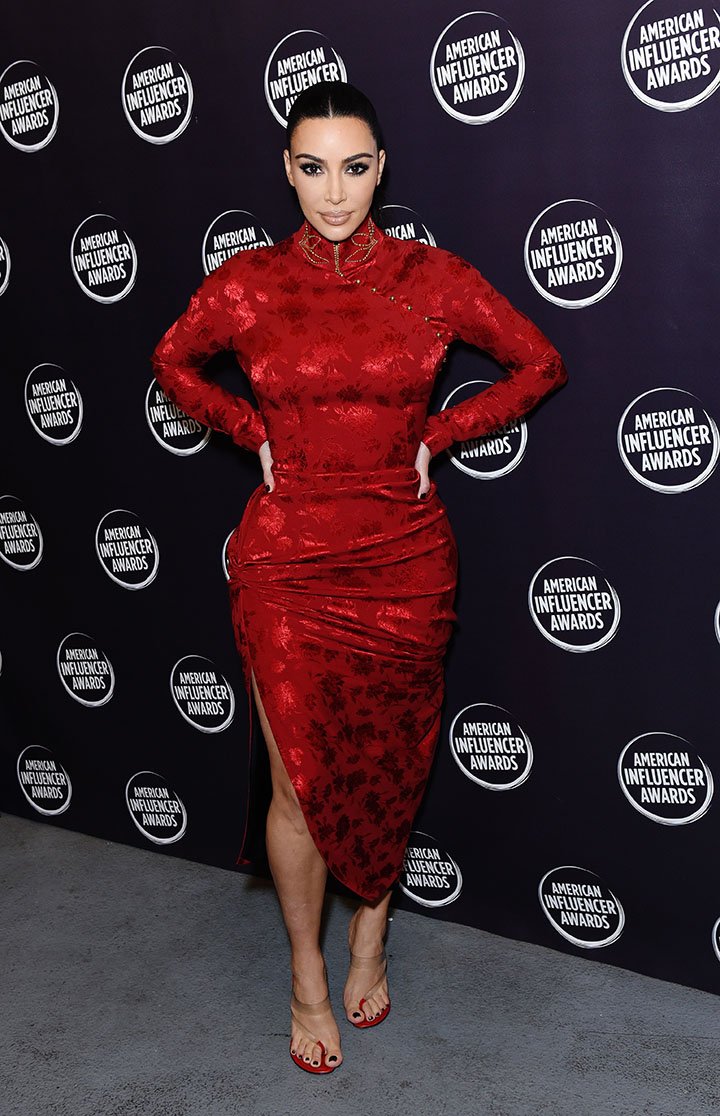 Kardashian posted a photo of herself rocking a high ponytail with beautiful makeup while wearing a transparent brown top paired with blue jeans. She accessorized the classic "girl next door" look with gold hoop earrings.
Fans could not get enough of her beauty and flooded her comment section with special words coated with admiration. Kardashian, on her part, simply captioned the photo writing: "11:11"
Over the years, Kardashian has earned a reputation for regularly updating her followers with her daily routine. Going into the new year, the SKIMS founder shared her goals for 2021 with her fans.
The post also marks Kardashian's first social media outing following rumors of a possible divorce between her and [Kanye West.]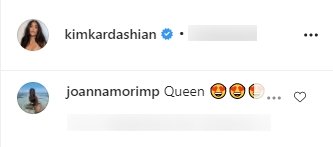 While detailing her new lifestyle, Kardashian opened up about how she would be trying out a new diet that features various vegan-friendly products from the plant-based brand Beyond Meat.
Unsurprisingly, the businesswoman has already set about achieving some of her 2021 goals. On Monday, January 14, the SKIMS founder took to her Instagram page to announce her SKIMS Hosiery line's launch.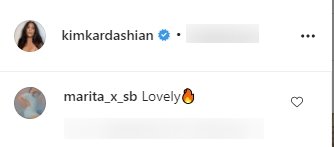 The post was her first on Instagram since Christmas. She could be seen wearing a black bra and sheer tights, which she claimed was part of the new line. She captioned the photo:
"We're changing the game and launching gravity-defying tights and hosiery solutions that sculpt, smooth and never lose their shape."
The post also marks Kardashian's first social media outing following rumors of a possible divorce between her and iconic rapper Kanye West. Their marriage has been trailed by divorce rumors for several months, but new reports of a split emerged earlier this month.
The couple first sparked divorce rumors when it was confirmed that West remained at his $14 million Wyoming ranch instead of spending the holiday with his wife and kids. 
According to sources close to Kardashian, the couple has discussed the possibility of divorce on and off over the past year. Still, Kardashian has so far held back on that even though she reportedly hired divorce attorney Laura Wasser.
The duo got married in a classy ceremony in Italy in 2014 and are parents to four lovely children. Despite their current marital woes, the two stars are united in co-parenting their children.