'Desperate Housewives' Star Marcia Cross Reacts to Rumors about the Show's Revival
Member of the original cast of "Desperate Housewives" Marcia Cross discredited a rumor about a popular streaming service planning on bringing back the series for a revival season.
58-year-old actress Marcia Cross is most known for her portrayal of the role of Bree Van de Kamp on the ABC series "Desperate Housewives," which aired its last season to date in 2012, and which is rumored to be making a return.
In a recent social media exchange, Cross showed surprise and disbelief at the tweet of a user that claimed to have inside information about a popular streaming service working on a revival season of the hit series.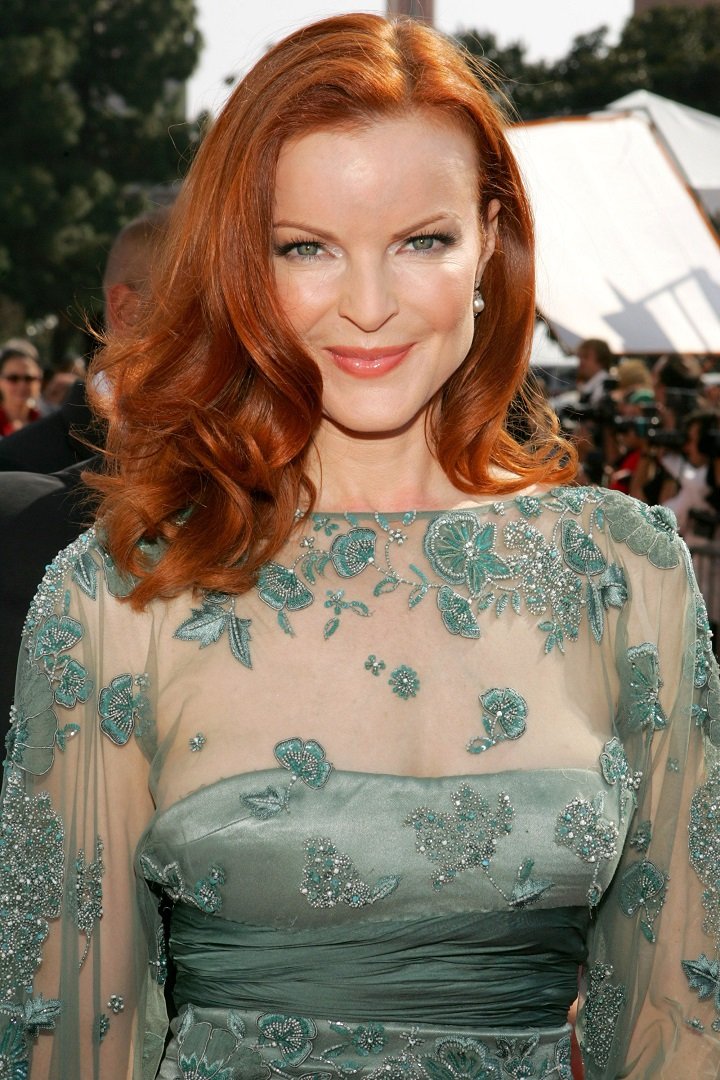 On January 14, 2021, Cross took to her Twitter account to respond to the user in question's original tweet, which said that several of the members of the show's cast were involved in an upcoming return of the series, to which the actress replied:
"News to me!!"
"Our source inside @Hulu has confirmed that they are in the final stages of development for a 10 episode DESPERATE HOUSEWIVES REVIVAL!" read the tweet to which Cross responded.
A VIRTUAL REUNION
Even though Cross seems to have publicly discredited the rumors of a "Desperate Housewives" revival season in the immediate future, she and the rest of her co-stars from the show did attend a virtual reunion last year.
The cast reunion, which, apart from Cross, included actresses Eva Longoria, Vanessa Williams, Dana Delany, and Brenda Strong, took place in April 2020, when they appeared remotely on "Stars in the House" for charitable causes.
The stars of the iconic show joined forces on that occasion to help raise money for The Actors Fund, which served as a relief for actors going out of work because of the COVID-19 pandemic.
"Desperate Housewives" former cast member Felicity Huffman was absent from the virtual reunion, which took place merely six months after she was released from prison over the college admissions scandals, but she was remembered.
After watching a scene from the show featuring Huffman, Cross stepped out to praise Huffman's acting. Cross described Huffman as a "flipping genius" and an "unbelievable actress."
Cross then went on to recall the times on which she used to forget her own lines due to being so enthralled by Huffman's acting talent. Fellow cast member Longoria also praised Huffman and mentioned their "strong connection."
This wasn't the first time when Longoria spoke in favor of Huffman since the latter became involved in the college bribery legal case, with Longoria opening up about how much Huffman helped her when she first started in "Desperate Housewives."