Katie Couric Is a Proud Mother of 2 Beautiful Daughters — Meet Elinor and Caroline Monahan
The former "Today" show host has had successful roles in her profession, yet for her, nothing compares to her role as a mother.
Katie Couric, 64, is a journalist known for being the first woman to co-host a national newscast in the United States. Besides, during her career, she has had important roles on television.
However, another role where she could be deemed as successful is that of being a mother. Couric is the proud mother of two daughters and has strived to be the best mother to them.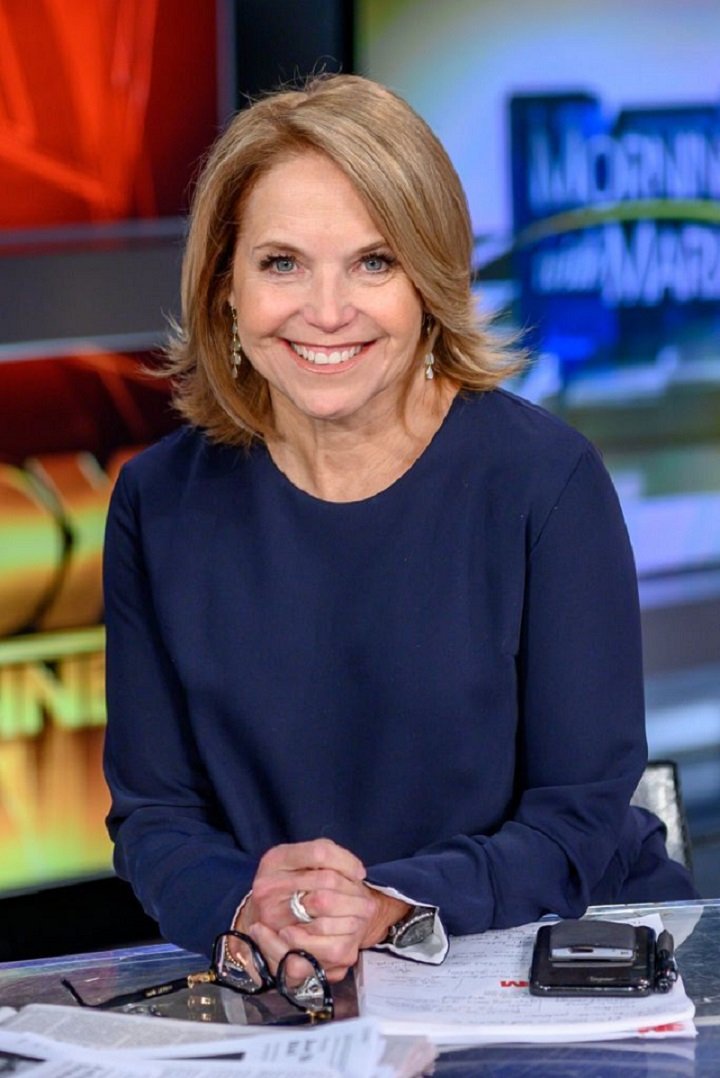 The journalist married her longtime partner, John Monahan, in 1989. In 1991, they had their first daughter together, Elinor Monahan, better known in her family by the nickname "Ellie."
Then, in 1996, the couple welcomed their second and last daughter, Caroline Monahan, known by the nickname "Corrie." Sadly, Couric's beloved husband, Monahan, tragically passed away from colon cancer at age 41 in 1998.
ELINOR MONAHAN
Elinor Tully Monahan, the eldest of Couric's daughters, was born on July 23, 1991. As she grew up, Ellie showed that she was talented and would follow her mother's footsteps in the entertainment industry.
The young woman graduated from Yale University in 2013 and then went to work in Hollywood. She has also collaborated writing some scripts for series like "The Boys" and "Mr. Robot." In 2019, she got engaged to her longtime boyfriend, Mark Dobrosky.
EMOTIVE NOTE
Couric shared the news of her eldest daughter's engagement with Dobrosky on her Instagram account. In her post, the proud and happy mother wrote that her daughter's boyfriend gave the same engagement ring which her husband proposed to her with.
In another post from Couric, she confirmed that the wedding would be sooner rather than later as she posted a video of her daughter Ellie trying on wedding dresses. Ellie replied that she has not yet decided on her dress for the special day. The couple plan to marry in July 2021.
CAROLINE MONAHAN
Caroline Couric Monahan was born on January 5, 1996, and like her older sister and her mother, she is a beautiful woman and very intelligent.
Carrie graduated from Stanford University in 2018, and according to information shared by her mother in an interview, the young woman likes to travel. It is known that she was living for a time in France while teaching English.
VERY UNITED FAMILY
Despite the tragic passing of her first husband and father of her daughters, Couric continues to honor his memory. During the 22nd anniversary of his passing, Couric shared an emotional tribute to remember that he is always in her heart.
In the image she shared to commemorate the day, their two daughters appear in their father's arms. The former anchor has been remarried to businessman John Molner since 2014.
RECENT TRIBUTE
Monahan would have turned 64, and his family has made sure not to forget him. With some very emotional words and a series of photographs of her wedding day and other special moments with her daughters, Couric constantly pays tribute to her first husband.
"You live on in your girls and our hearts," she wrote. She also paid tribute to him in June 2019, on what would have been her 30th wedding anniversary.