Dwayne Johnson Reveals Trailer for His Upcoming Biopic Series on NBC Titled 'Young Rock'
Action star Dwayne Johnson proudly shared his latest project based on his life. Johnson posted a trailer to his upcoming biopic series on Instagram; check out the footage below.
Dwayne Johnson revealed a trailer for his upcoming biopic series on NBC titled "Young Rock." The talented actor also shared the poster of the series on his Instagram account. 
The poster shows three actors who portray Johnson in different stages of his life. "Appreciate all your early buzz for our NBC comedy @nycyoungrock about all the crazy things that happened in my life throughout the years," he captioned the post.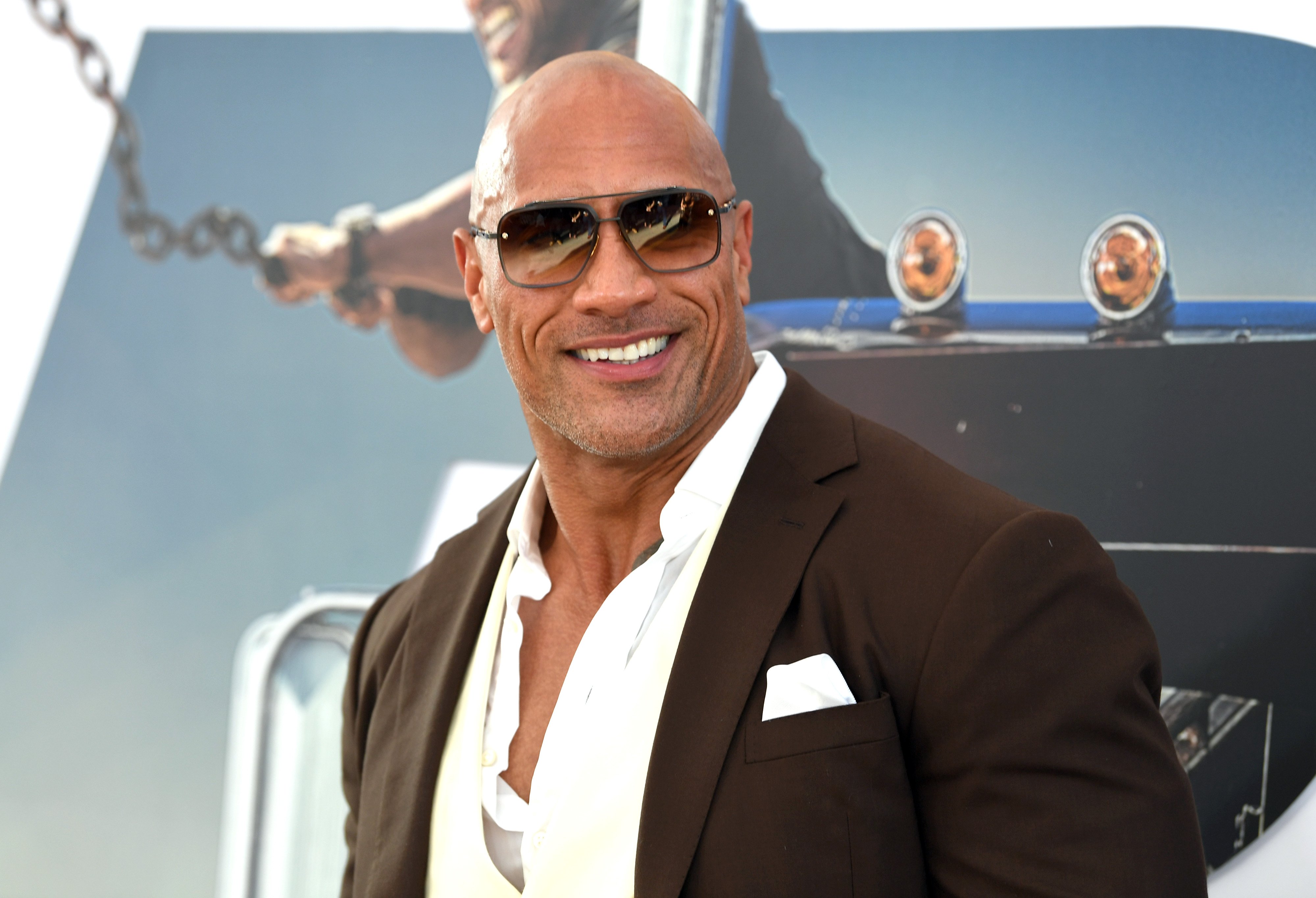 Johnson continued: "From growing up in the wild (and cutthroat) world of pro wrestling in the early '80s to being accused of being a high school undercover cop at 15 years old." The 48-year-old explained that he was already 6'4, 220lbs with a full Magnum PI mustache and drove his own car.
The retired professional wrestler disclosed that he hustled the car from a crackhead for $40 bucks. Johnson added that his classmates did not need to know all the details of how he got the car at the time.
After his high school days, Johnson became a football National Champion at the University of Miami. "We owned college football and changed the way the game was played," he wrote.
Recalling his academic history, Johnson wrote: "I earned a horrifying .7 GPA my freshman year and was embarrassingly placed on academic probation." Regardless of him being not-so-proud about that period in his life, Johnson told his 212 million followers that he was still the hardest worker in his class:
"Yesterday's headlines are today's punchlines and I'm grateful to share all the life lessons I've learned through the lens of making you laugh a little."
In promoting his latest venture, he wrote: "Ladies and gents, here's your first look at @nycyoungrock. I really wish my dad was around to see this one. Maaan he would have been proud." Johnson noted that he had the time of his life during his puberty stage.
He even claimed that at the age of ten, he was a tequila tycoon. "The Hobbs & Shaw" star said that he can't wait to make everyone laugh and share some of his life lessons.
The biographical comedy's brief teaser gives fans a glimpse at Adrian Groulx and Bradley Constant as Johnson's younger selves at 10 and 15 years old, and Uli Latukefu Johnson from ages 18 to 20. It teases the "Jumanji" actor's childhood and high school days.
Not only that, but it also gives a look inside the integral characters and figures who helped shape Johnson to become a legend in the world of entertainment, including his late father.
Joseph Lee Anderson portrays Johnson's dad. According to Deadline, the awaited series also forecasts Johnson's future, including his tequila endeavor.
The production of the comedy series began in November 2020, in Queensland, Australia. Johnson is set to appear in each episode of the series, co-written by co-executive producer Jeff Chiang.
The "San Andreas" star helped the team get production underway from the set at Screen Queensland Studios. The comedy has also been shooting in locations in and around Brisbane and South East Queensland.
"Young Rock" will premiere on Tuesday, February 16, 2021. According to Screen Rant, the show will remain scheduled for every Tuesday until the end of May, when it finishes its run of episodes.
NBC has reportedly chosen to schedule its sitcoms for Thursday, which will change once the planning changes take effect. The move signifies the network's belief that the series will be able to find an audience.
As we wait for the much-anticipated comedy show, we note Johnson's recent gesture as he surprised someone dear to him with a brand-new car. According to the Daily Mail, Johnson gifted his lifelong friend with a $30,000 truck.
The touching story behind the former athlete's generosity involves his friend sheltering him when he was a homeless teenager. Bruno Lauer housed Johnson when he and his mother were evicted from their home in Hawaii and again nine years later when he hit rock bottom.