BernNadette Stanis Shares TBT Photo Showing a Memory from 'Good Times' — See Her Fit Figure
BernNadette Stanis looked back at her early "Good Times" years in a throwback post as she recalled a funny scene where she rocked a chic costume and showed off her youthful body. 
BernNadette Stanis recently looked through old-time memories from "Good Times" and shared the image of a scene she much cherished.
The snapshot showed the much younger Stanis rocking a velvety brown costume that included a two-piece outfit, a royal-like headgear, and exquisite fashion items.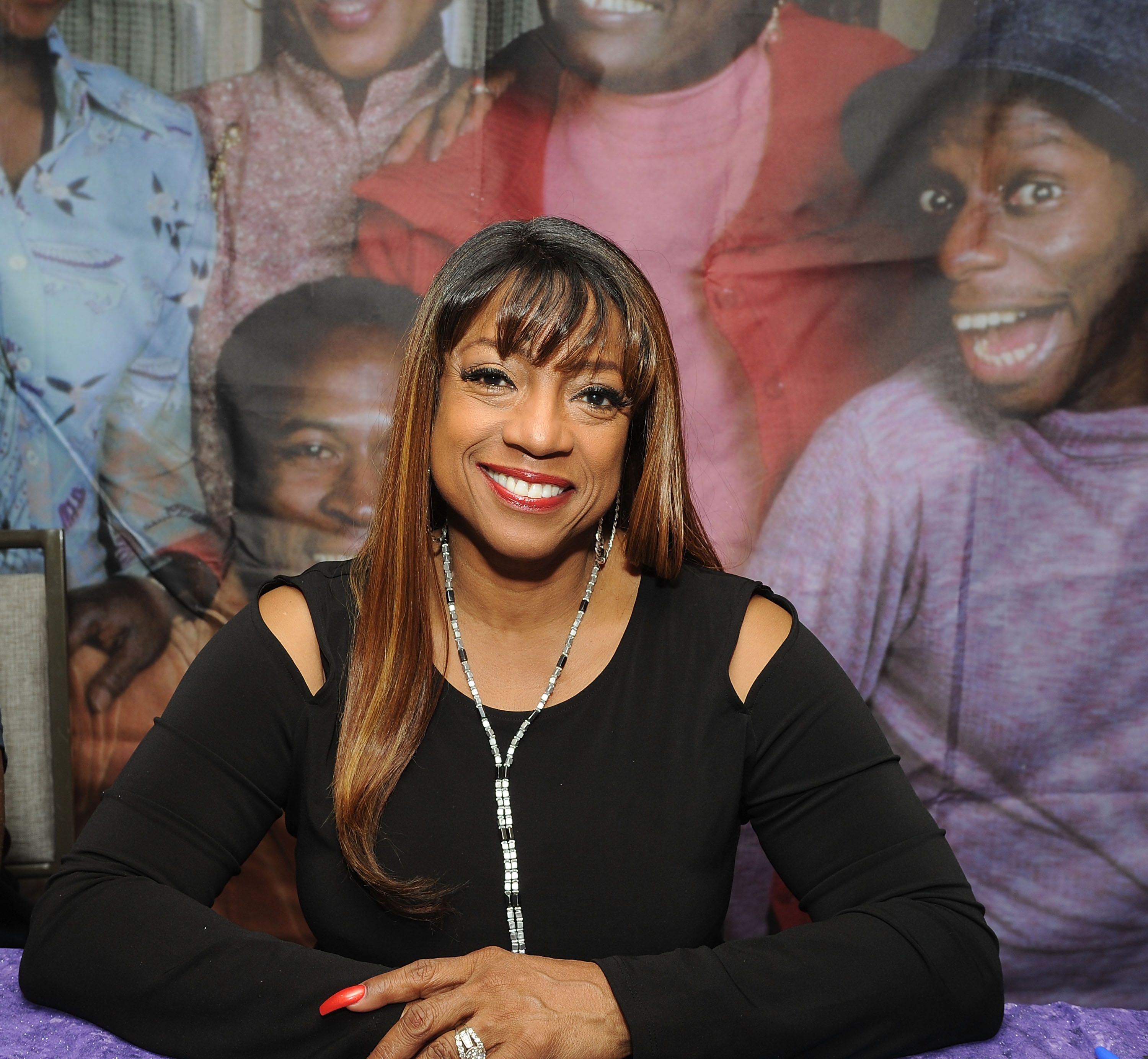 Stanis' outfit featured a crop top that showed off her flat tummy and fit figure, while the skirt was placed below her belly button. The young actress' waist was adorned with a gold waist chain and she wore a matching necklace. 
The Thelma Evans portrayer rocked her Arabian style headpiece that had its precious stone resting on her forehead while a single large feather was inserted into the headdress. Stanis recalled in her caption:
"This shot was when the Evans kids were getting ready to go to the local bazaar to raise money for a neighbour's rent…"
In the photo, Stanis had a wry expression on her face standing next to fellow star Michael [played by Ralph Carter], who had a look of surprise on his face after their TV brother J.J [Jimmie Walker] shaded her.
[S]he met iconic producer Norman Lear who immediately thought she was good for the show. 
In the '80s series, Stanis played the middle child of James and Florida Evans and had two brothers. The Evans lived in the projects, but this did not deter them from hope and fighting everyday challenges.
Stanis' TV family pretty much mirrored her real-life family where with five kids, they lived in the projects, but her dad significantly invested in bringing her and her siblings up.
The star once noted that her dad would make it known that he could purchase a big house and buy a good car, but he preferred to train his kids because he believed that building their education and talent was a better choice. 
Once in an interview, Stanis recalled how she bagged the role that sealed her showbiz career. It had been her first audition and she met iconic producer Norman Lear who immediately thought she was good for the show. 
Through the years, Stanis has transformed from her teenage years and fans watched her transition to adulthood. Presently, she is a mom-of-two and a successful author.