Daily Joke: An Angel Appears in a Puff of Smoke to a Man
Today's #jokeoftheday is about an angel who mysteriously appeared to a man in a puff of smoke and offered him a special gift for living a good life on earth.
Frank was a good man who went about doing good. So, it came as no surprise when one fateful day, an angel appeared to him in a puff of smoke. Frank was terrified at first, but on seeing the angel, he relaxed. The angel said to him:
"Because you have lived a good and virtuous life, I can offer you a gift."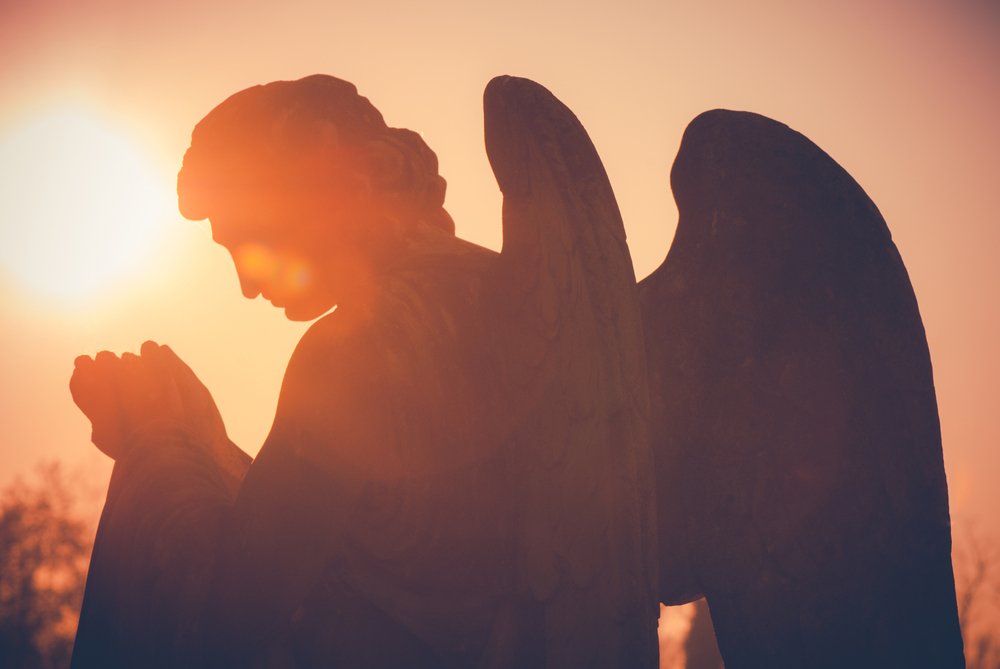 She told him that he had to choose between becoming the most handsome man in the world, having all the wealth in the world, or being the recipient of infinite wisdom. Shocked by the enormity, Frank paused for a while.
After minutes of silence, he told the angel that he'd take the wisdom. The angel smiled and said to him, "the wisdom is yours," after which she disappeared, leaving behind a puff of smoke like she had done earlier.
As the smoke cleared up, Frank thought to himself, "I should have taken the money."
The next joke tells the story of a penny-pinching man who worked hard and saved up all of the money he earned. He lived so frugally, spending only when necessary.
He called for his wife on his death bed and told her that once he takes his last breath, he wants her to take all his money and put everything in the casket with him.
He forced her to promise to grant him that as his dying wish as he wanted to take his fortune with him to the afterlife. When he finally died, he was laid in the casket, and his wife stood looking at his body, dressed in black.
As soon as the undertakers wanted to close the casket and bury it, she yelled at them to stop. Her friend, who was beside her, trying to console her, was shocked when she brought out a small metal box.
The wife slowly walked to the casket, placed the little metal box, and dropped it in the coffin. She signaled to the undertakers to close it up and bury it in the ground. Her friend whispered in her ear:
"Girl, I know you were not fool enough to put all that money in there with your husband."
The wife solemnly replied, letting her pal know that she is a Christian and wouldn't go back on her word to a dying man. Surprised, the friend asked again if she indeed kept the money in the casket.
With a mischievous smile on her face, the wife said, "I got it all together, put it into my account, and wrote him a check. If he can cash it, then he can spend it."
Did you enjoy the jokes? Click here for another funny one.