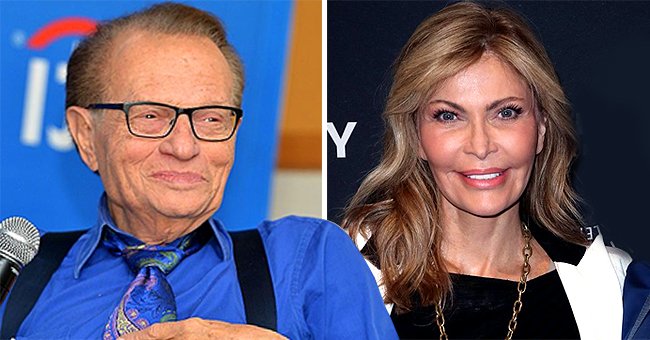 Getty Images
Larry King's Widow Shawn Blindsided by His Will & Plans to Contest It in Court — Here's Why

Widowed wife Shawn King was reportedly blindsided by Larry King's last will. The actress is said to be contesting the will, and we have all the details as to why below.
Television icon Larry King left his wife in an unfavorable situation as she is contesting the will he set for his children. According to Daily Mail, Larry divided his $2 million estate between his kids before he died.
However, his wife Shawn is contesting it because she was written out of it. News reports surfaced last week that the now-late radio host added a handwritten note to his will in August 2019.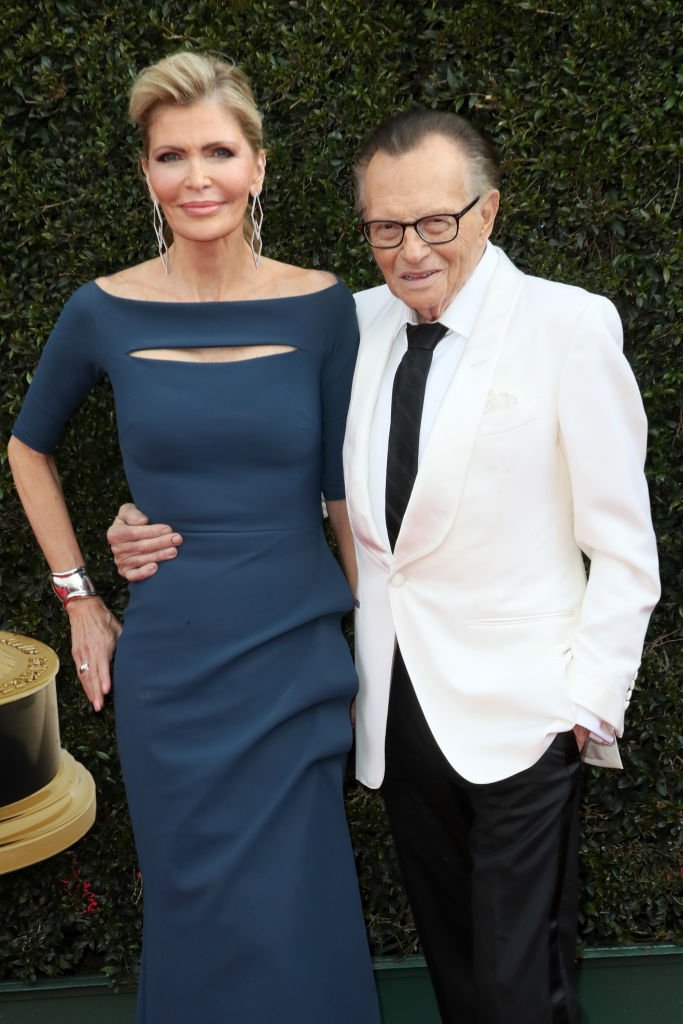 Shawn King and Larry King attend the 45th annual Daytime Emmy Awards at Pasadena Civic Auditorium on April 29, 2018 in Pasadena, California | Photo: Getty Images
The note is said to have cut out the actress and will be split between his children. At the time, he and Shawn had filed for divorce two months prior.
Interestingly enough, his wife of 14 years claims that they had reconciled and suggested that he was influenced to write her out. Shawn also claims that she and Larry had a "very watertight family estate plan" that they put together as a couple in 2015.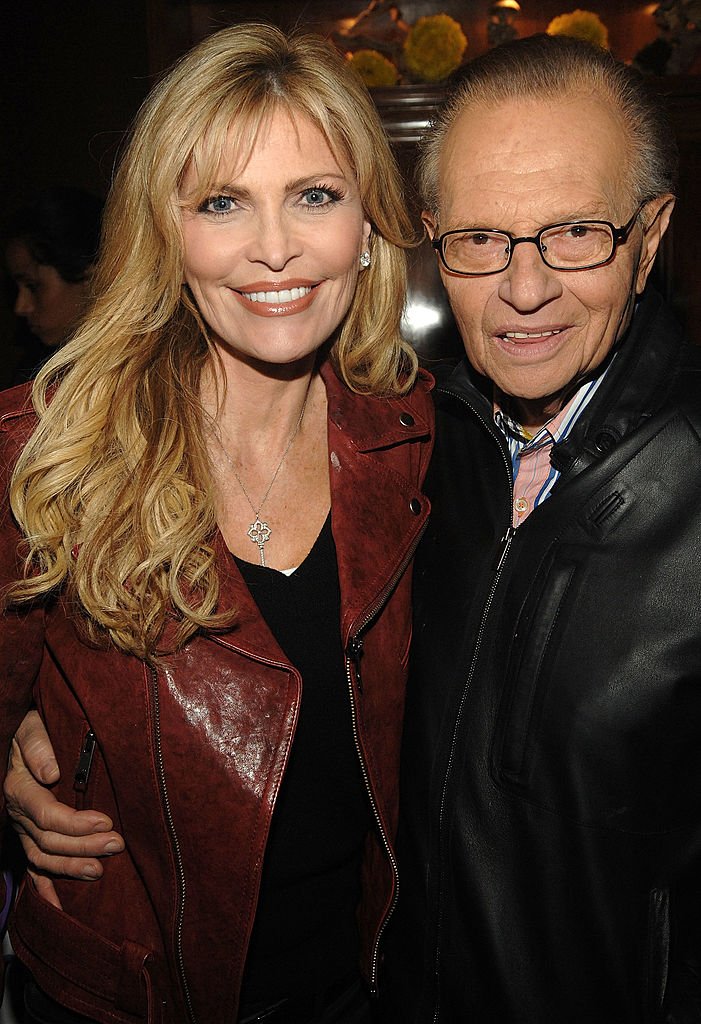 Shawn King and Larry King attend Natalie Cole's 60th Birthday Party on February 1, 2010 in Beverly Hills, California | Photo: Getty Images
The 61-year-old reportedly told Page Six that the plan exists and that it is the legitimate will. In the event of Larry's death, their divorce had not been finalized, making the will situation a bit complex.
Shawn is also confident that she has a watertight case against her former husband's plea. The issue surrounding Larry's inheritance was already difficult way before the mom of three took legal action.
The legendary broadcaster's two children Andy and Chiara, both passed on in 2020. The amended will states five of his kids: Larry Jr., Andy, Chaia, and his kids, with Shawn, Cannon, and Chance.
Shawn recently told the outlet that Chance and Cannon, two of the three surviving heirs, were unaware of the secret will. According to her, they were "shocked" to learn that it even exists.
The handwritten will obtained by People, read, "This is my last Will & Testament. It should replace all previous writings," the document stated.
It further explains, "In the event of my death, any day after above date I want 100% (placed above illegal cross-out) out of my funds to be divided equally among my children Andy, Chaia, Larry Jr., Chance & Cannon."
The Emmy award winner died on January 23, at the age of 87. Larry's cause of death, which was was recently revealed, disclosed that he died from sepsis and had two underlying conditions that led to it.
It included acute hypoxic respiratory failure, which means that he did not have enough oxygen in his blood. Secondly, an end-stage renal disease, also known as kidney failure, according to his death certificate.
Please fill in your e-mail so we can share with you our top stories!