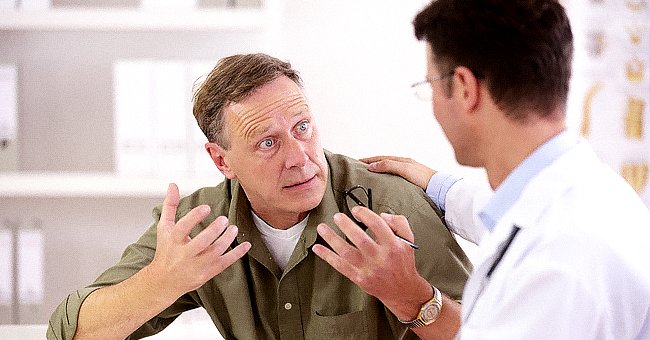 shutterstock.com
Daily Joke: A Man with a Talking Leg Went to the Doctor
Today's #jokeoftheday is about a concerned man who went to the doctor for help because his leg was talking. Luckily, the medical expert was able to come up with an accurate diagnosis.
A man experienced something weird and out of this world happening with his legs. After trying to self-diagnose for a while, he gave up and decided that he needed to go to the hospital and find answers. On seeing the doctor, he said:
"Doc, you gotta check my leg. Something's wrong. Just put your ear up to my thigh, you'll hear it!"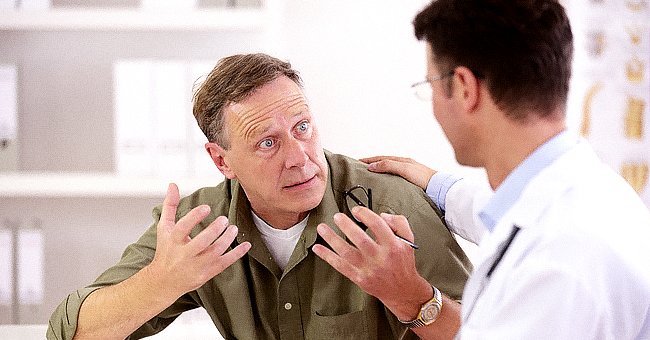 A photo of a doctor talking to a male patient. | Photo: Shutterstock
The doctor was in awe and didn't believe the patient but decided to determine what was wrong. He bent and placed his ear next to the man's thigh and heard, "Gimme 20 bucks, I really need 20 bucks."
He was stunned and turned to the man to let him know it was a wonder. He confessed that he had never seen or heard anything like it in his almost three decades of practicing. The doctor then asked the man how long it had been going on.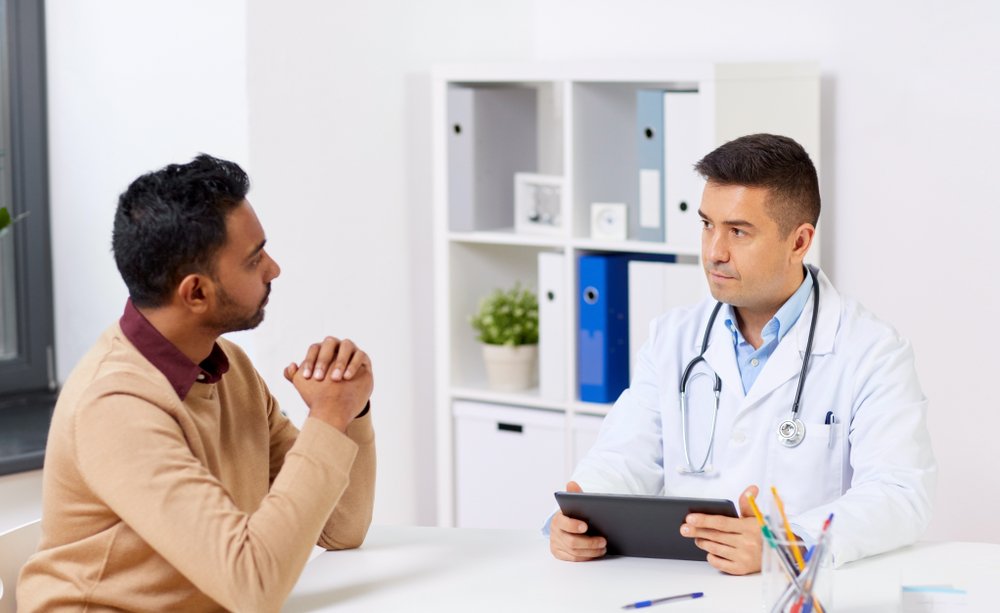 A photo of a doctor talking to a male patient. | Photo: Shutterstock
The man told him not to bother as that was the least of the symptoms. He advised the doctor to put his ear on his knee. The doctor followed his instructions and heard the knee begging for $10.
Now, the doctor was losing his mind and was dumbfounded. He told the man that he had not experienced anything like that. However, the man assured him that there was more to come and told him to put his ear on his ankle.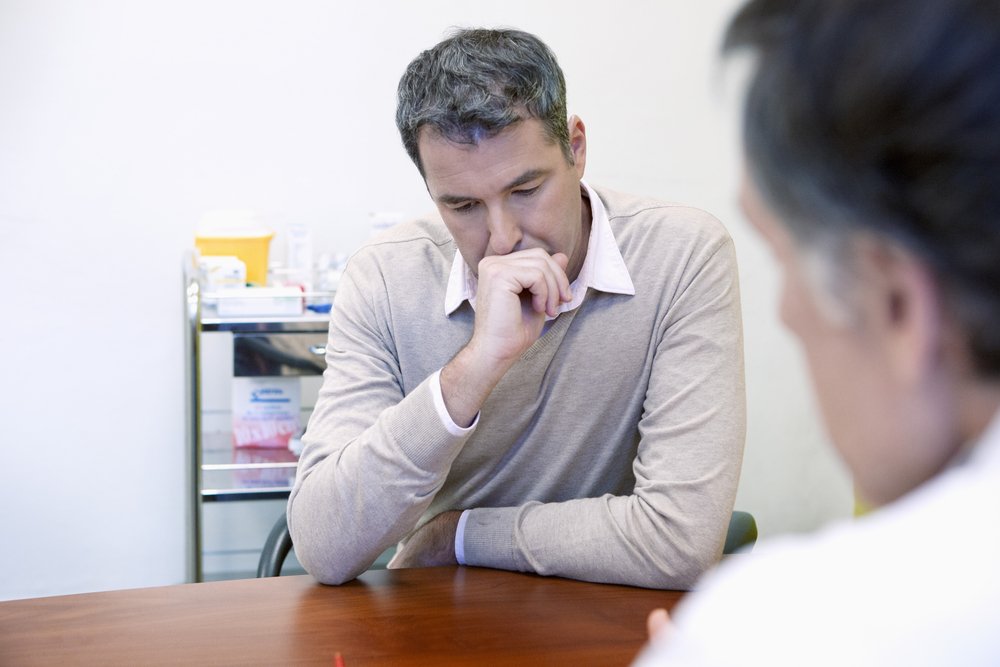 A photo of a doctor talking to a male patient. | Photo: Shutterstock
With a sigh, the doctor bent his head and put his ear on the man's ankle and, to his surprise, heard it asking for $5 desperately. The doctor was flabbergasted.
He turned to the man not knowing what to tell him as there was no such symptom in his books. After flipping through several medical journals and books, the doctor sighed and said:
"Based on life and all my previous experience, I can tell you that your leg appears to be broken in three places."
Another joke tells the story of an old priest who arrived at the gates of heaven. Next in line was a young Uber driver who died some few seconds after due to reckless driving. The priest was first summoned by the angel who said to him:
"For your lifelong career working for the church, we will give you a small studio where you can stay for the rest of eternity."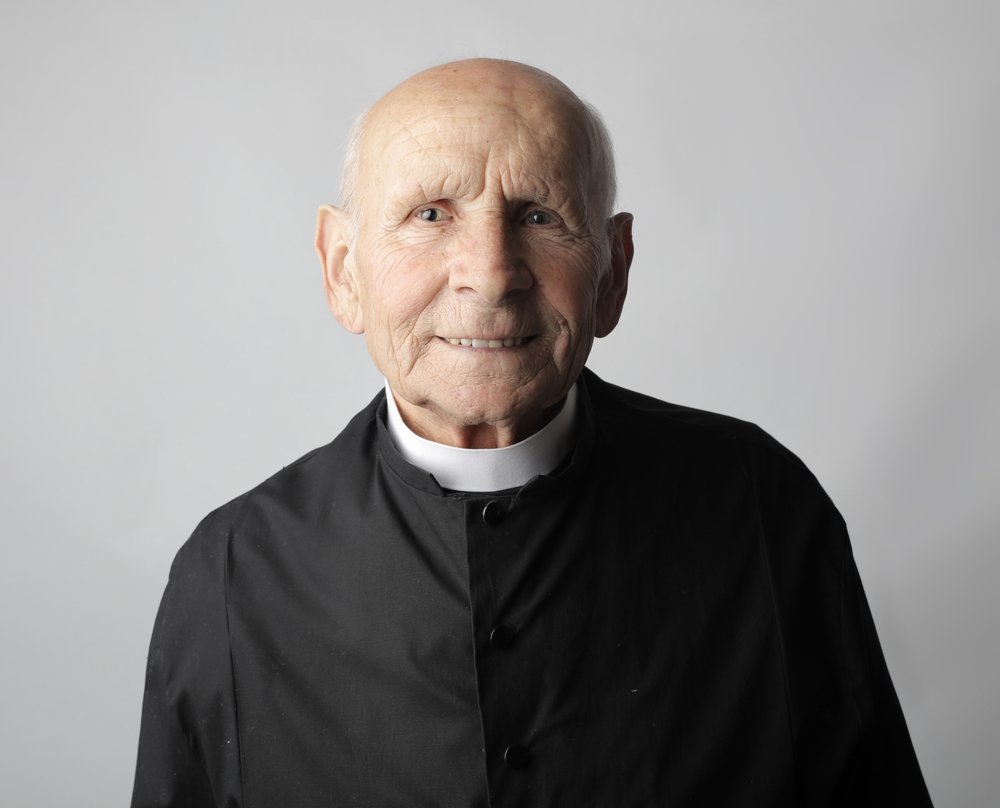 A portrait of an old priest. | Photo: Shutterstock
The angel then called the Uber driver and told him that he would be given a giant mansion by the lake and a Ferrari in a heated garage for working as a driver for two years. On hearing this, the priest was furious and protested.
He asked the angel why the driver deserved much more than him even though he devoted his entire life to God's work and the church.
St. Peter looked at him in silence before saying that half the audience always slept when he preached. The other half pressed their phones. However, when the Uber driver was driving, everyone was praying.
Did you enjoy these jokes? If you did, click here to read about a beautiful woman who was suntanning on the roof of a hotel.
Please fill in your e-mail so we can share with you our top stories!