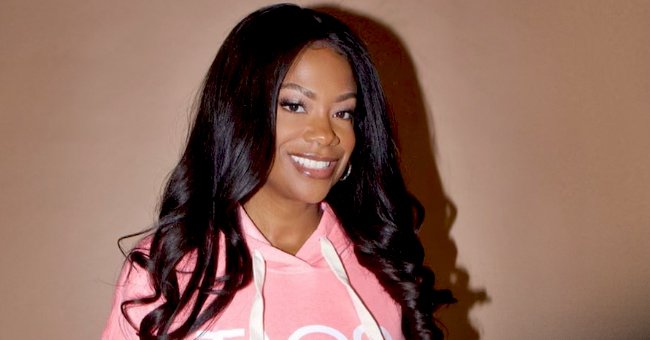 instagram.com/kandi
Kandi Burruss' Stepdaughter Kaela Shows off Her Flourishing Afro 2 Weeks after Growing It Out

Kandi Burruss' stepdaughter flaunted her flourishing afro showing its two-week growth in a new picture she posted on her Instagram account @kpt_
The step-daughter of "The Real Housewives of Atlanta" star Kandi Burruss, namely Kaela Tucker, is not afraid to go 'au naturel'. In a recent Insta post, the confident young lady flaunted her beautiful afro showing its 2-week growth.
Kaela seemed incredibly proud of her growing hair, ensuring that it was the center of attention in the Instagram post. Her gorgeous wide smile was also pure evidence that this beautiful girl was truly ecstatic about it.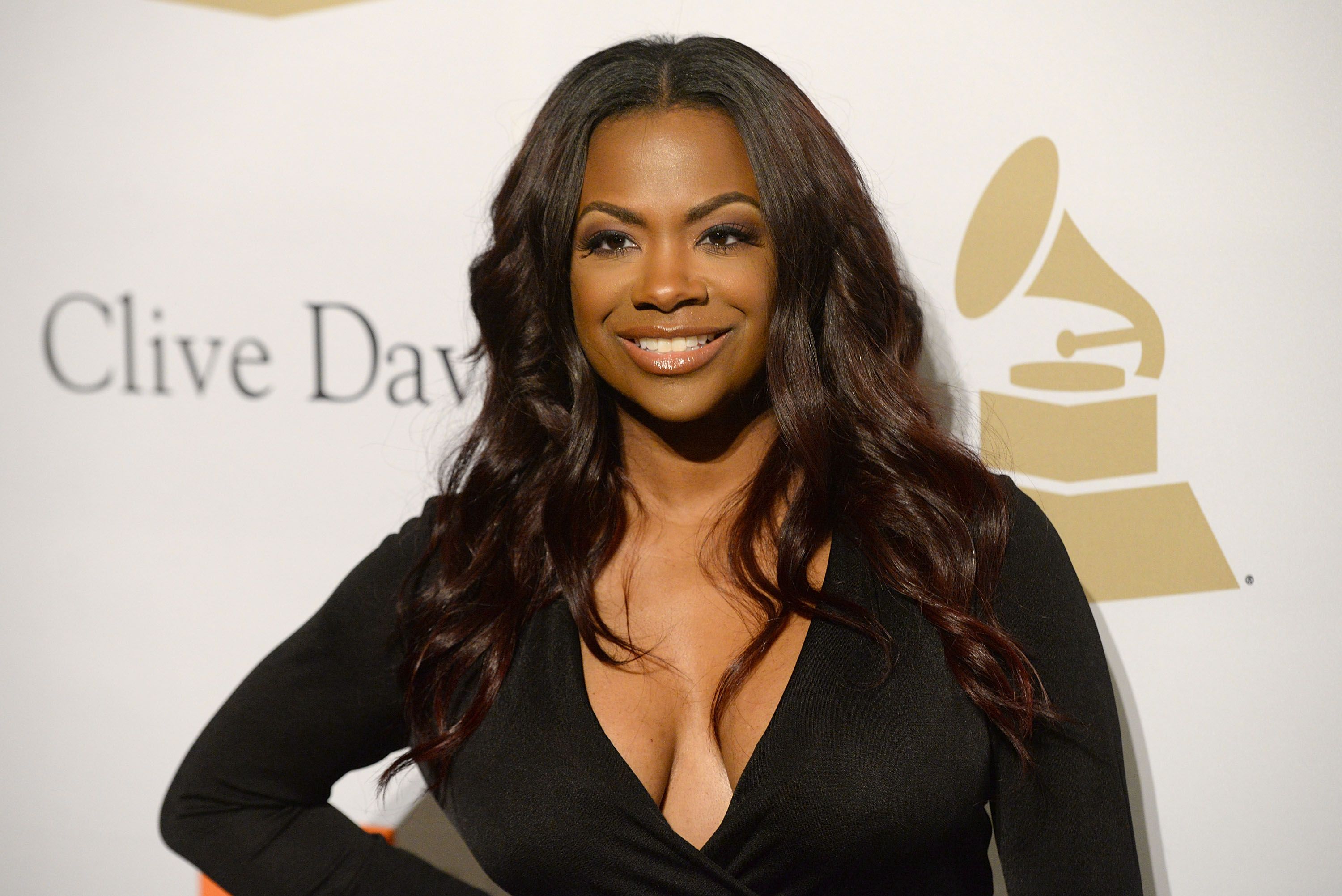 Kandi Burruss at the 2017 Pre-Grammy Gala And Salute to Industry Icons Honoring Debra Lee at The Beverly Hilton Hotel in Beverly Hills on the 11th of February, 2017 | Photo: Getty Images
TIME TO BRAID
Burruss' stepdaughter put her hand over her hair in an effort to show how much it had grown over the past 2 weeks. Speaking about what she was planning on doing with her beautiful locks next, she included words in the pic which read:
"yo my afro grew od in 2 weeks definitely braiding my hair again."
We are sure fans and followers loved the post as the young lady sports 238,000 followers in total on her Instagram account. On top of this, her posts receive a plethora of likes and comments from all over the internet.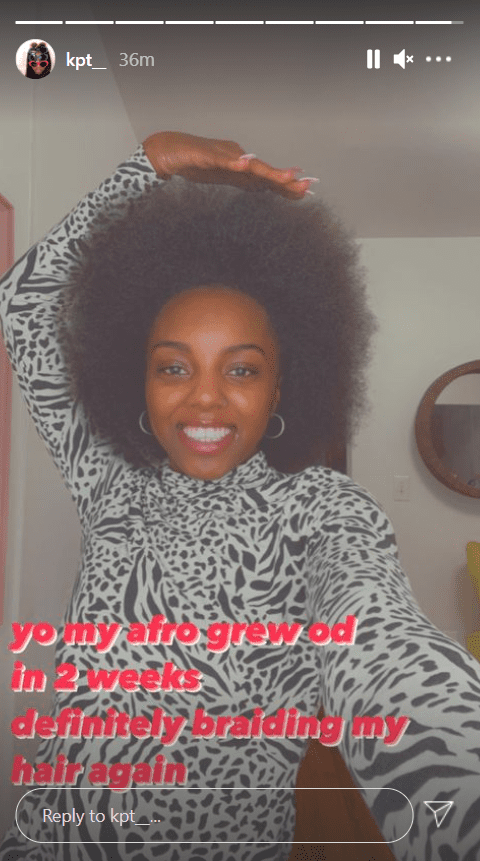 Kaela Tucker showing off her afro in a selfie posted to Instagram. | Source: Instagram/kpt_
DON'T MATTER IF YOU'RE BLACK OR WHITE
The aesthetic of the shot encompassed a beautiful black and white tone. Her hair in combination with the contrast between the light and dark throughout the whole picture made for an alluring snapshot.
Burruss appears to have a strong and close relationship with her stepdaughter.
Her shirt was the most obvious, with its black and white zebra-looking stripes almost defining the color scheme. Other than that, her gorgeous dark hair with silver-white hoop earrings sticking out from underneath, simply added to the overall look.
CONTROVERSIAL PARENTING
Todd Tucker, who is also a costar in the "The Real Housewives of Atlanta," is Kaela's biological father. Perhaps taking a note out of the controversial parenting book, Tucker joined Kaela at a strip club, defending himself by stating:
"They're going to go anyway, so why not experience it and have fun with your kids."
However, many were not having it, ridiculing the dad for his strange parenting decisions and morals. It didn't help that the reality television star posted an actual clip of them going to the club together.
BIRTHDAY GIRL
Burruss appears to have a strong and close relationship with her step-daughter. This was made evident last year when she celebrated Kaela's 24th birthday in style.
She took to Instagram posting a gorgeous picture of her and Kaela wearing fashionable attire. In the caption, she wished her stepdaughter a very happy birthday, told her how much she loves her, and stated that it would be Kaela's "breakthrough year."
When it comes to Kaela's stepmom and biological dad, the two have what one would call a run-of-the-mill relationship. When it comes to their romantic history, the couple finally sealed the deal and got hitched after dating for ten years.
In the twelfth season of "The Real Housewives of Atlanta", the pair revealed that they were conceiving another child using the surrogacy route. Eventually, they received a beautiful baby girl whom they named Blaze.
Please fill in your e-mail so we can share with you our top stories!