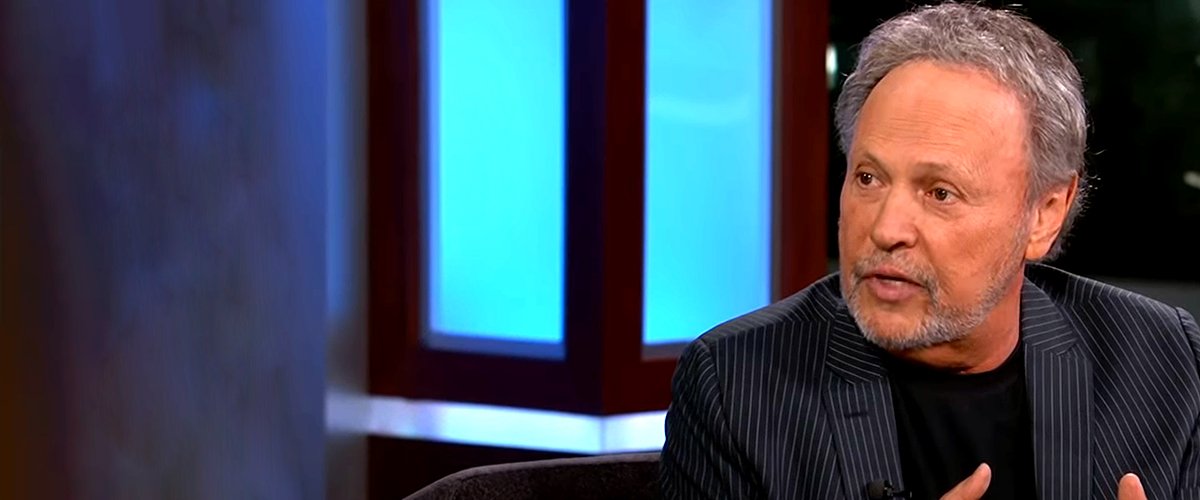 YouTube/Jimmy Kimmel Live
Billy Crystal Portrayed First Openly Gay Main Character on TV — inside the 'Soap' Story

Actor Billy Crystal made history back in 1977 when he portrayed the first openly gain main character in the iconic ABC Emmy Award-winning sitcom "Soap."
Throughout his career, Billy Crystal has given life to many memorable characters, among them Jodie Dallas from the 1977 sitcom, "Soap." At a time when homosexuality wasn't discussed, Jodie Dallas came out as gay.
It would be nearly 20 years until Ellen DeGeneres' character on her sitcom "Ellen" came out in 1994 -- as did the comedienne -- but Crystal's portrayal of the assured and openly gay Jodie paved the way.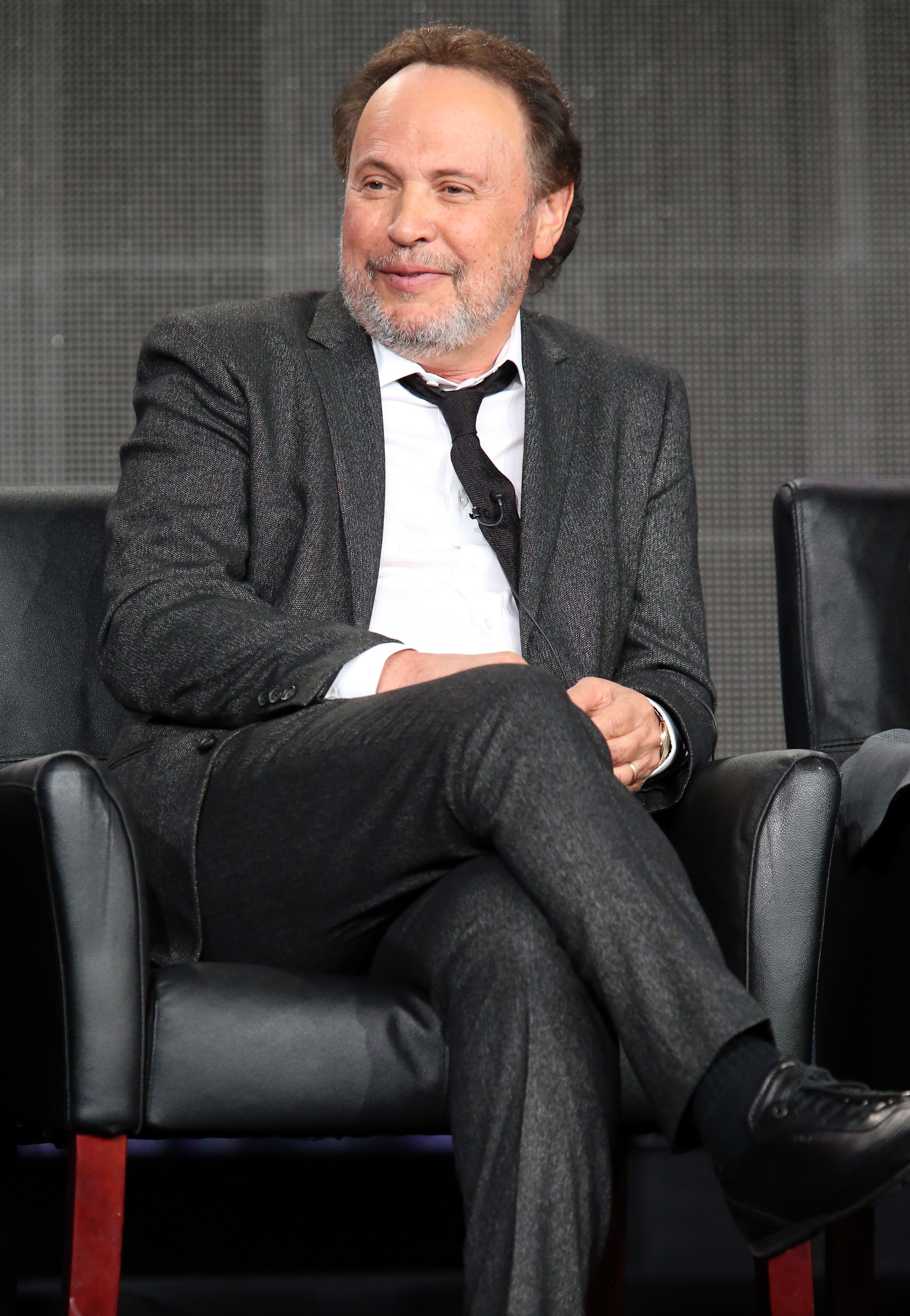 Billy Crystal onstage at the 'The Comedians' panel discussion during the Television Critics Association press tou rin 2015 in Pasadena, California | Source: Getty Images
MEET JODIE DALLAS
Jodie Dallas was one of the characters of the hilarious ABC sitcom "Soap," a farse based on the complex and outrageous plotlines and dramatic twists and turns of the ever-popular daily soap operas.
The gay Jodie was a television commercial director in his twenties living with his mother, Mary Campbell. Jodie is in love with a pro footballer who is also gay, but deep in the closet, and ends up turning his back on him out of fear of exposure.
It was only in "Will & Grace" in 1996 that another main character in a prime time TV program -- Eric McCormack's WIll -- is openly gay.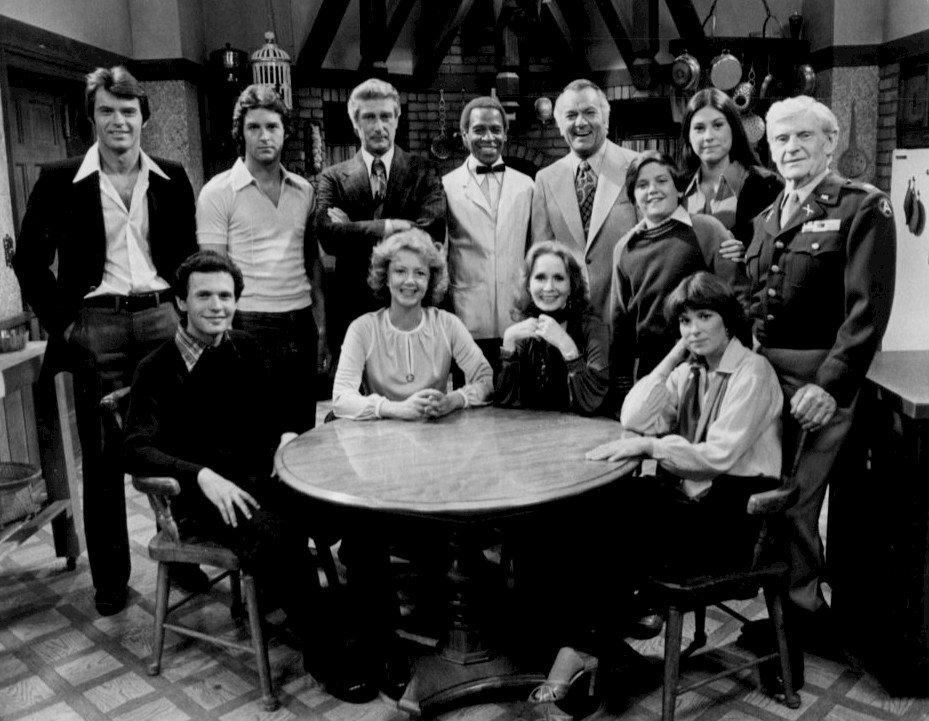 Billy Crystal with the cast of "Soap" in 1977 | Source: Wikimedia Commons/ ABC Television, Soap full cast 1977, marked as public domain
Out of desperation, Jodie has a one-night-stand with a woman, and fathers a child. He ends up in a tug-of-war over the custody of his daughter whose mother doesn't want him in her child's life because he is homosexual.
The series touched on sensitive themes such as Jodie coming out to his disbelieving macho brother, and his mother's acceptance of his cross-dressing and plans to transition so he can marry his lover.
CONTROVERSY
Crystal's portrayal of Jodie Dallas raised a storm of controversy among the outraged conservatives, and the LGBTQ community who felt that the character was one-dimensional and too stereotypical.
Crystal revealed that he and the production of "Soap" worked to make Jodie more realistic, and his struggles reflected many of the homosexual community's challenges and are still valid today, more than 40 years later.
GAY TODAY
Thanks to Jodie, characters in sitcom and drama series slowly came out of the closet. In the 80s "thirtysomething" gay couple Russell and Peter are shown laying chastely in bed together -- but never touch.
Other series like "Melrose Place" and "Friends" featured minor gay characters, but it was only in "Will & Grace" in 1996 that another main character in a prime time TV program -- Eric McCormack's WIll -- is openly gay.
MR. COMEDY
Crystal, famous for his acute wit and acerbic stand-up comedy act went on to build an extremely successful career as an actor in a series of hit comedies, such as "City Slickers" alongside Jack Palance who won the Oscar for Best Supporting Actor for his role.
Among his many hits, Crystal counts "Analyze This," with the legendary Robert DeNiro, "America's Sweethearts," with Julia Roberts, John Cusack, and Catherine Zeta-Jones, and MIracle Max in the cult fantasy, "The Princess Bride."
MR. ROMANCE
Today Crystal is best remembered for his part as the cynical yet lovable Harry Burns who lives out a slow-burn friendship with Sally Allbright -- Meg Ryan -- in what is considered one of the most successful rom-coms of all times, "When Harry Met Sally."
Crystal immortalized some of the most quoted lines of all times including "men and women can't be friends," but even Harry Burns didn't equal the massive impact his Jodie Dallas had on attitudes in the 70s.
It may just be that funnyman Billy Crystal's most enduring legacy is the life and times of a slightly geeky gay man living with his mother, trying to live in a world intolerant of his differences, and doing it with humor.
Please fill in your e-mail so we can share with you our top stories!