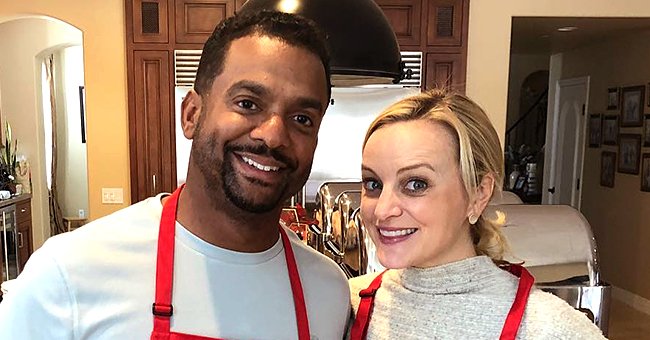 instagram.com/mrsangelaribeiro1
Alfonso Ribeiro's Kids Melt Hearts with Their Big Smiles While Wearing Chic Outfits on Easter
Always the actor, Alfonso Riberio seems to love dressing up in costumes on holidays such as Easter and Halloween. This year, he took to the classic Easter bunny "outfit," entertaining his children during the festivities.
Actor Alfonso Ribeiro's wife Angela Ribeiro took to Instagram, posting a plethora of pictures and videos of their adorable children on Easter. Their kids melted hearts as they flashed big smiles while dressed in chic outfits.
In the first picture of the post, the two boys wore blue button-up long sleeve shirts with yellow and white bow ties. The little princess Ava was wearing a yellow and white dress with a light blue silk belt, matching the boys' attire.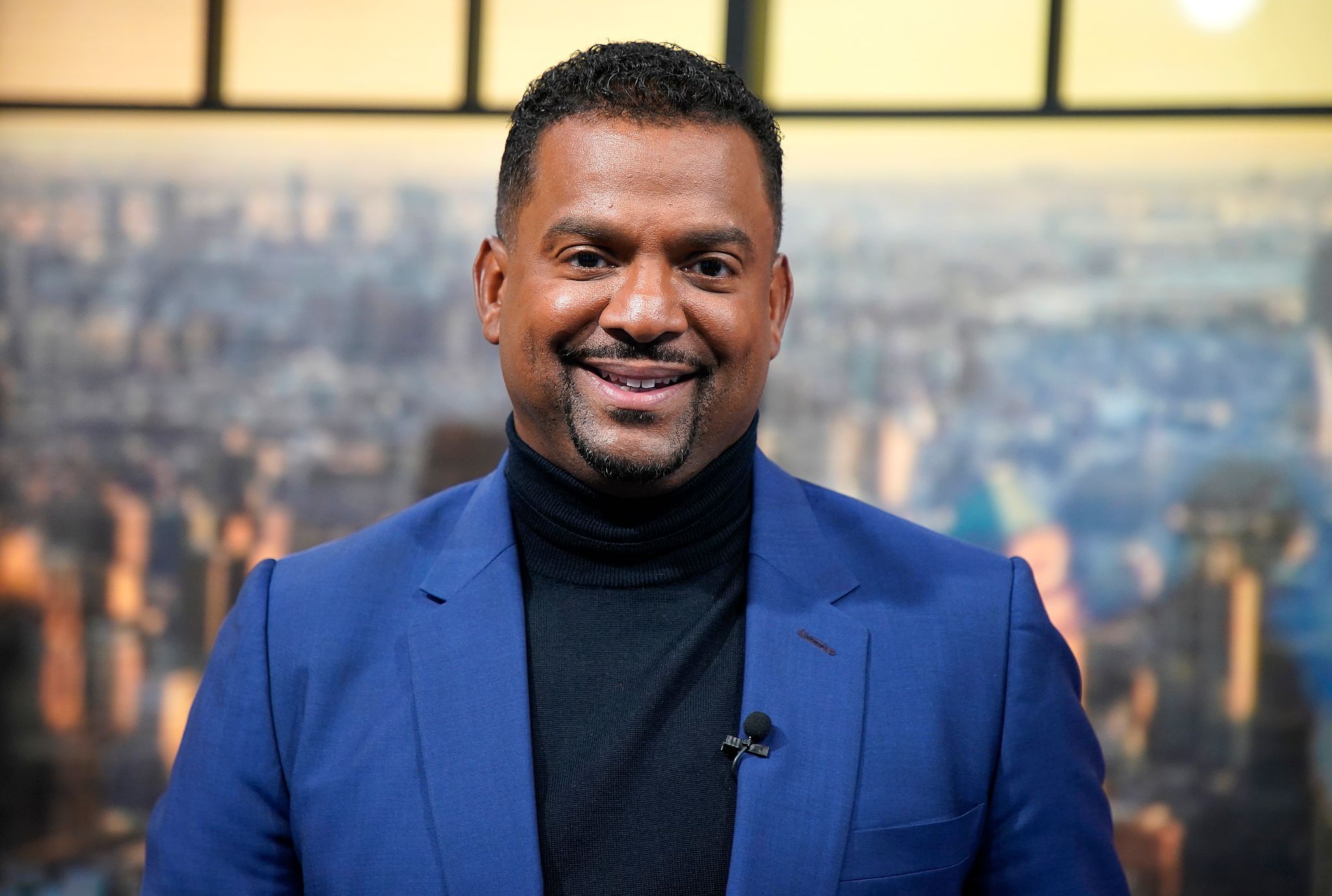 Actor Alfonso Ribeiro at People Now Studios on November 14, 2019 in New York City. | Photo: Getty Images
A LITTLE BIT OF SUNSHINE
All three of them looked absolutely adorable, smiling sweetly at the camera lens. Ava's blonde hair and yellow shirt made her look like a little ball of shimmering sunshine, with one commentator writing:
"She is growing up too fast."
Moving forward, there was a clip of the young girl seeing her dad Alfonso dressed up as the Easter bunny. She didn't appear too impressed, although her brothers Anders and Alfonso Jr. were more rabbit-friendly.
EASTER BUNNY
The third part showed Alfonso standing in his Easter bunny costume, with his two cute boys on either side. They both appeared pretty joyful, grinning from ear to ear with the sun in their eyes.
As a regular on "The Fresh Prince of Bel-Air," Alfonso developed a long-time friendship with the star of the show, Will Smith.
The Easter bunny attire was all white, with large black eyes, a cute pink nose, and a picturesque and multi-colored assortment of Easter eggs on its furry chest. The share dragged in about one and a half thousand likes in total.
TIME TO DRESS UP
Alfonso appears to enjoy acting outside of the big screen, dressing up for his family during the many festivities. Last year during Halloween, he went all out dressed as "Bender," a robot cartoon character.
The actor was completely unrecognizable as he posed with his gorgeous family in many snapshots, put onto his wife Angela's account. He didn't only stop with himself but ensured his children and wife joined in, all dressed up to the nines.
LEVELING UP
Alfonso is well-known for his role in "The Fresh Prince of Bel-Air," and this character stuck to him for a while, making it difficult for him to take on other projects. Commenting on this, he expressed:
"Imagine for a second you do a role so well that they tell you you're not allowed to do anything else ever again because they can't believe that you're not that guy."
This challenge caused the actor to level up and ensure that he could engage in more versatility as an on-screen performer. Due to this, he has proven that he is multi-faceted from winning in "Dancing with the Stars," hosting, and much more.
As a regular on "The Fresh Prince of Bel-Air," Alfonso developed a long-time friendship with the star of the show, Will Smith. Recently, he shared his opinion on Smith and Janet Hubert, finally coming to a resolution after an unbelievably long feud.
Alfonso claimed that he is ecstatic that the two had finally made amends with each other. During the feud, there were rumors that Smith had to let her go from "The Fresh Prince of Bel-Air" as the character Aunt Viv because she was difficult.
Please fill in your e-mail so we can share with you our top stories!