Teyana Taylor Melts Hearts in a Cute Photo with Her Husband & Adorable Look-Alike Daughters
Teyana Taylor and her husband, Iman Shumpert, went all out to celebrate Easter with their two adorable daughters, Junie and Rue Rose. The family of four melted fans' hearts as they posed for photos in color-coordinated outfits.
The Easter holidays over the past weekend gave parents worldwide an opportunity to dress up in fun, festive outfits and create lasting memories with their children. 
Singer and actress Teyana Taylor and her husband, NBA player Iman Shumpert, were among the many parents who didn't hold back during the celebrations with their daughters, Rue Rose and Iman Tayla "Junie" Shumpert Jr.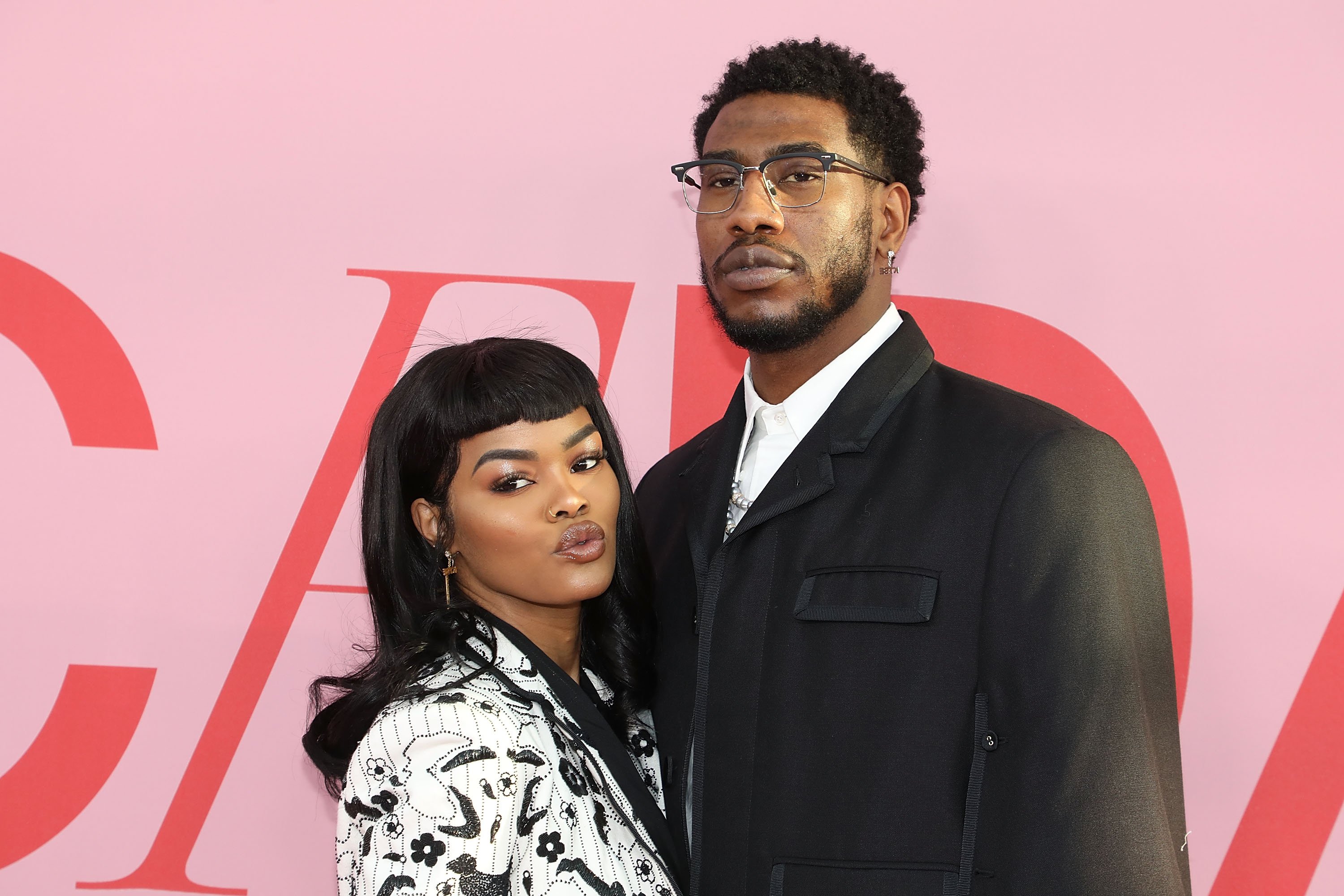 Taylor took to Instagram to show off how she and her family commemorated the special day with a few heartwarming snapshots taken indoors and the sunny outdoors. The post was captioned:
"Easter w/ da Taylor'd Shumpert's. (sic)"
The first snap featured Taylor's lookalike daughters, Junie and Rue Rose, posing together while sitting on the carpeted floor. Junie looked festive in a pink and white ensemble complete with matching pink fluffy bunny ears and glasses.
Rue Rose's fun attire included a white long-sleeved top worn with a pale green tulle skirt and matching sneakers. She also rocked a pink bow on her short black baby hair.
Taylor and Shumpert posed with their kids in the following photos, where they were seen rocking matching pink, green, and black puffy jackets over black leather pants and matching black sneakers.
Interestingly, [Rue Rose] was born at home in the bathroom similar to her big sister, Junie, who was also delivered in their home's bathroom.
While the "Google Me" hitmaker accessorized with sunglasses placed over her cropped hair and statement "LOVE" earrings, Shumpert opted to cover his long hair with a cap. 
In the comments section, fans agreed that the family of four looked beautiful and commended Taylor and Shumpert for creating memorable moments for their daughters, whose pure joy radiated in all the photos.
One fan wrote, "I am really a fan of Teyana and her whole beautiful family," while another added, "The Cuteness is just too much. A third fan echoed, "Love It..Picture full of Love."
Indeed, Taylor and Shumpert are enamored of their daughters who constantly feature on their social media. The girls even appeared in the singer's music video for "Wake Up Love," although Rue Rose was still in her mom's belly.
The couple welcomed Rue Rose in September 2020. Interestingly, she was born at home in the bathroom, similar to her big sister, Junie, who was also delivered at their home's bathroom in 2015.