David Gest and Liza Minnelli's Short Marriage and Messy Divorce, Including $10 Million Lawsuit
Producer David Gest was once married to Liza Minnelli. Though it did not last long, the couple managed to raise several eyebrows during their short time together. Here's a look into their tumultuous relationship.
When producer David Gest and singer Liza Minnelli first met, little did they know they would end up married only to be divorced barely two years after.
Even more, the ex-couple had no idea that their divorce would go down as one of the ugliest celebrity divorces in Hollywood history. How did they meet? How long were they together? What led to their divorce? Here's a breakdown of the stars' short-lived romance.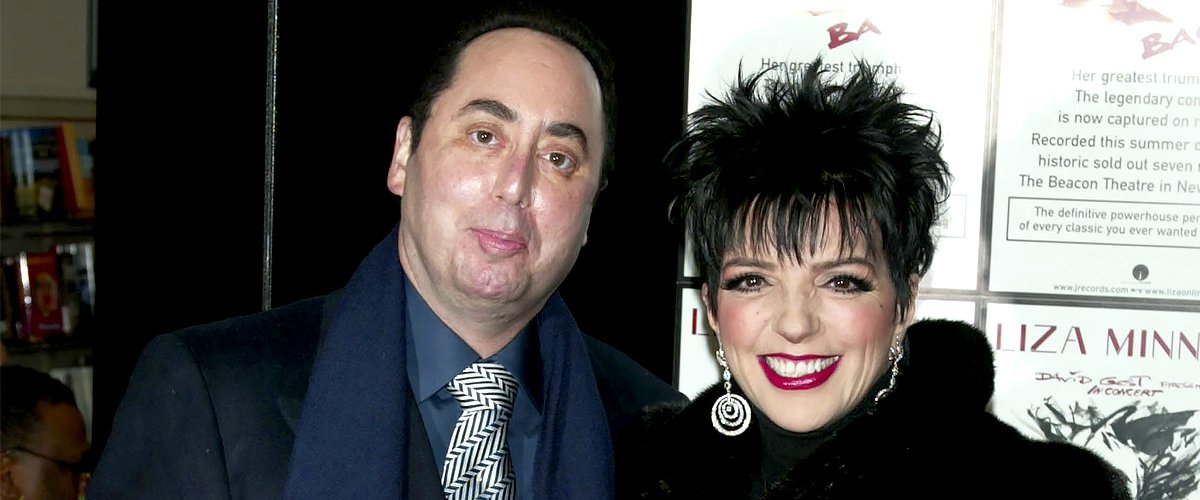 A BEAUTIFUL LOVE STORY
Gest and Minnelli first met at the filming of a Michael Jackson show in 2001 and were introduced by the pop star. They hit things off and soon started their romance.
Eighteen months later, the duo tied the knot in a lavish wedding ceremony that saw Jackson serving as the best man and actress Elizabeth Taylor as the maid of honor.
Though some believed they were not right for each other, Gest and Minnelli had no care in the world; they were both smitten. 
Read PEOPLE's original 2002 story about David Gest and Liza Minnelli's over-the-top wedding https://t.co/VZhTErZ7Mz pic.twitter.com/TzzbvVT5Pi

— People (@people) April 12, 2016
At their wedding, Gest openly declared his love for his bride, stating that he would love her forever. He would later admit to having thought of Minnelli as the most beautiful woman in the world after seeing her at the altar.
Speaking at the time, a representative of the singer noted that she had no comments about Gest's death.
Minnelli also once credited Gest for helping her put her career back on track, adding that he often gave her the much-needed encouragement to forge ahead.
The couple's amazing bond soon became evident when Minnelli hired Gest as her manager. In his own way, he did what he could for her singing career.
Before meeting Gest, Minnelli, who had been previously married thrice, suffered from depression, had weight problems, and struggled with substance abuse.
Her love for Gest prompted her to want to get better, and she did. It was, however, short-lived as there was soon trouble in paradise, and the singer went running back to her old ways.
JUST IN: David Gest, TV personality and ex-husband of Liza Minnelli, dead at 62 https://t.co/rwTVdpqKn9 pic.twitter.com/OTg2tN2upq

— New York Daily News (@NYDailyNews) April 12, 2016
A NOT-SO-HAPPY ENDING
In July 2013, only 16 months into their marriage, the couple announced they were getting separated. This was followed by a lawsuit by Gest, alleging that Minnelli had repeatedly hit him and requesting $10million for abuse.
According to him, Minnelli's attacks were mostly triggered after drinking. He explained that some of the incidents left him a nervous wretch and caused some permanent damages.
Minnelli denied the allegation and countersued with a $2miilion lawsuit accusing him of stealing some of the proceeds from her comeback tour, "Liza's Back."
Gest fired back, calling the claims ridiculous and noting that he had been financially active in the success of the tour. This he claimed to have done mainly out of love for the singer.
The duo went on and on accusing each other, with Minnelli alleging the producer tried to poison her while Gest claimed she infected him with herpes.
Their divorce went on for years until 2007when they agreed to a no-fault divorce and dropped every litigation relating to their separation. 
However, despite what had happened between them and the drama surrounding their marriage, Gest later admitted that he would always love Minnelli.
David Gest, music producer and former husband of Liza Minnelli, dies at 62 https://t.co/P44I84r2FR pic.twitter.com/2CiSpjdt7q

— Business Insider (@BusinessInsider) April 12, 2016
A TRAGIC ENDING
In April 2012, Gest was found dead at a London hotel. He was 62, but the cause of death was not quickly determined by authorities. 
Following news of his demise, several key figures in Hollywood shared tributes in honor of Gest. There was, however, an almost deafening silence from Minnelli, who refused to acknowledge her ex-husband's death.
Speaking at the time, a representative of the singer noted that she had no comments about Gest's death. She perhaps prefers to mourn the loss in private.
While her marriage to Gest might have ended on a bad note, the singer has seemingly moved on as she now enjoys life away from the glitz and glamour of Hollywood.