Daily Joke: An Old White-Haired Man Walks Into a Jewelry Store with a Young Blonde
An old white-haired man walked into a luxurious jewelry store with a beautiful young lady by his side. They look around the store before asking the jeweler to assist them in finding a ring.
The older man asked the jeweler to show them the nicest rings they had to offer. At first, the jeweler brought out a $5000 ring to show to him. While the young lady by his side looked excited, he remained unimpressed. 
"You don't seem to understand. I want something extraordinary," he told the jeweler. Surprised that he wanted something more expensive, he brought out a whopping $40,000 diamond ring for them to see. 
"This gorgeous ring is only $40,000," he said, handing it over to the old man. The young lady beside him was trembling with excitement. After the older man saw how excited the lady was, he told the jeweler they would take it. 
When asked how he would pay for the ring, the older man said he would pay through check. He assured the jeweler that he knew the protocol for paying through check.
"I know you need to make sure my check won't bounce, so I'll hand it to you now, and you can call to verify the funds on Monday. I'll pick it up right after," he said before leaving with the young lady clinging on to his arm. 
On Monday morning, an irritated jeweler called the older man, informing him that there was no money in his bank account. The old man laughed, responding: "I know... but can you imagine the weekend I had?" 
That same day, a blonde wanted to go ice fishing after reading books on it. As it was her winter break, it was the perfect time for her to go ice fishing, and so she decided to book a trip to make it happen. 
When she was ready to leave, she gathered her equipment to go fishing in the cold. Once she got to the frozen lake, she put her stool on the ground and cut through the ice in front of her.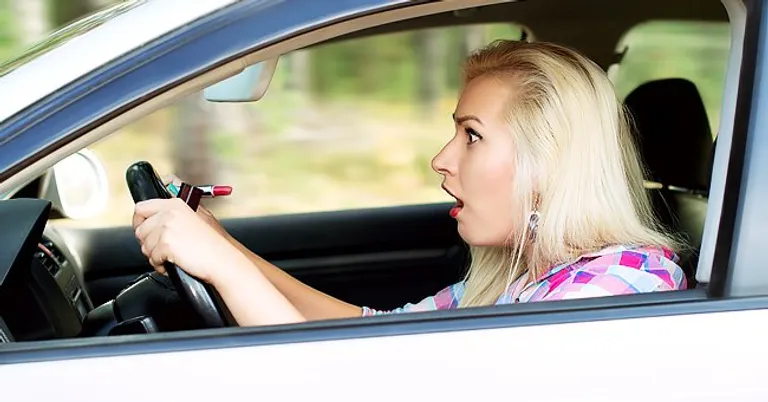 After preparing her equipment, she submerged her fish hook underwater. Suddenly, a loud voice said out of nowhere: "There are no fish under the ice!" This scared the blonde, but she decided to dig the same ice hole some more. 
Again, she heard the same voice saying the same advice. Again, she moved to another place before cutting into the ice. After a while, the voice yet again repeated the same words. This time, she looked up at the sky.
She wondered if it was a heavenly being speaking to her, so she decided to call out to the sky. "Is that you, God?" she asked. Right after she said that, the deep voice replied: "No, this is the ice rink manager." 
Source: JokesOfTheDay