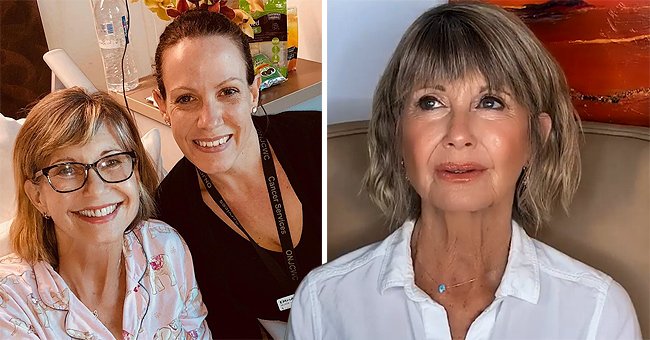 instagram.com/therealonj
Olivia Newton-John in Mourning after Her Cancer Nurse Passes Away from a Short Illness
Olivia Newton-John is in shock after the passing of her cancer nurse, who helped her get through a rough time in her life in 2018.
Olivia Newton-John shared on Instagram the passing of her cancer nurse, Emma Cohen. She had helped Newton-John when she was a patient at the Olivia Newton-John Cancer Wellness and Research Center in her home country, Australia.
The "Grease" star shared a photo of the two women from 2018 when Cohen had helped her through a vulnerable time in her life. Newton-John was diagnosed with her third bout of cancer around that time.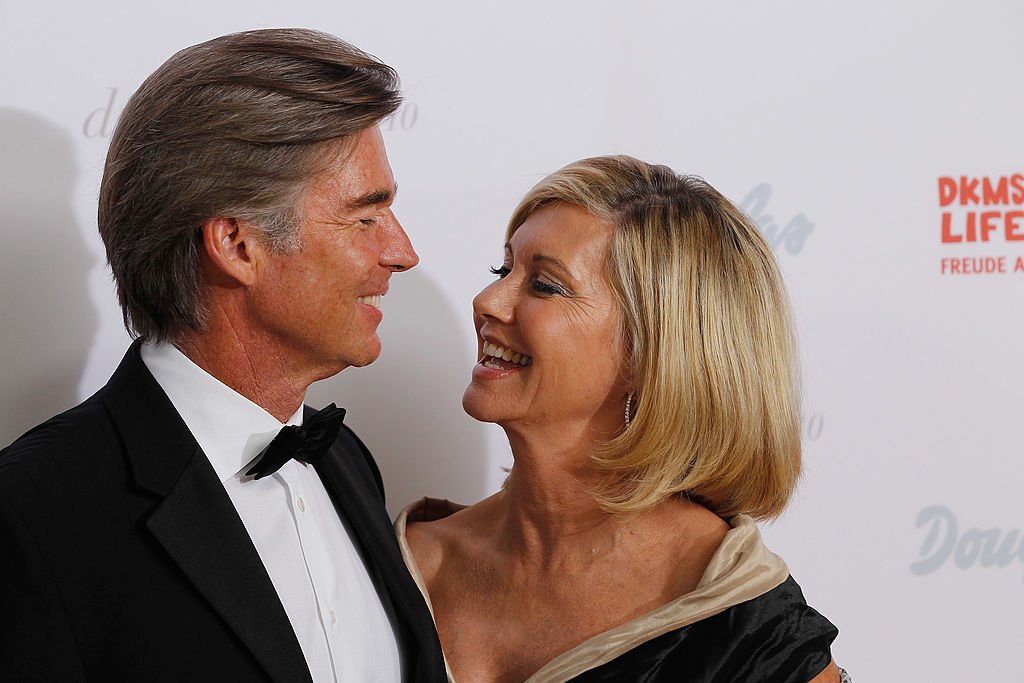 Olivia Newton-John with her husband, John Easterling, pictured at the Dreamball 2010 charity gala at the Grand Hyatt hotel, Berlin, Germany. | Photo: Getty Images
Newton-John shared that Cohen had been an incredible nurse, as she has taken care of her, offered her advice while showing strong leadership skills and her lovely sense of humor.
The two had connected on their want to help cancer patients on their journey with the illness. Newton-John wrote that Cohen had a bright future ahead of her and described her as:
"She was a bright, energetic, and powerful woman with a huge future ahead of her."
Cohen was a warm and loving person, who Newton-John said had a very generous heart. The iconic actress shared that she would miss seeing Cohen at the center as she sent her love and condolences to Cohen's family.
Many of the star's fans took to the comment section to show support for Newton-John. One wrote that she would pray for Cohen and her family, well others sent their condolences for both Newton-John and the Cohen family.
Newton-John had shared that she could not believe she was able to do it, as she never imagined she would have lived this long.
Newton-John has been battling cancer on and off for almost 30 years. She was first diagnosed with breast cancer in 1992. Then in 2013, doctors found cancer in her shoulder after she had experienced a car accident.
In 2018 Newton-John revealed that cancer had metastasized in her back and was at the base of her spine. Newton-John spoke to The Guardian about the cancers return and said:
"It's been a part of my life for so long. I felt something was wrong. It's concerning when it comes back, but I thought: 'I'll get through it again.' "
In February, Newton-John shared with People that she was doing great. She and her husband, John Easterling, launched the Olivia Newton-John Foundation Fund to support research into plant medicine for cancer treatment.
Newton-John had shared that she could not believe she was able to do it, as she never imagined she would have lived this long. The actress turns 73 in September this year.
Cohen was an important part of Newton-John's cancer journey and was a valuable member of her community. She had served on the board of the Cancer Nurses Society of Australia.
The society shared on Facebook that she had passed away after a short illness. The organization described Cohen as vibrant and a passionate leader. Her passing will leave a hole in the community.
Please fill in your e-mail so we can share with you our top stories!