Glimpse inside The Gorgeous LA Mansion Sharon Osbourne Shares with Her Husband Ozzy
Sharon Osbourne and her husband Ozzy have a luxurious home in LA. Continue reading to get a glimpse into their mansion through her Instagram posts. 
Sharon and Ozzy Osbourne share a gorgeous LA mansion with their dogs in Beverly Hills. The couple's unique personalities are displayed throughout the home through their furniture and decorative pieces.
The couple, who previously rented their homes, settled down in the English-styled home in 2015 and paid $10 million to live in one of LA's most exclusive areas. The home is a 5,680-square-foot home.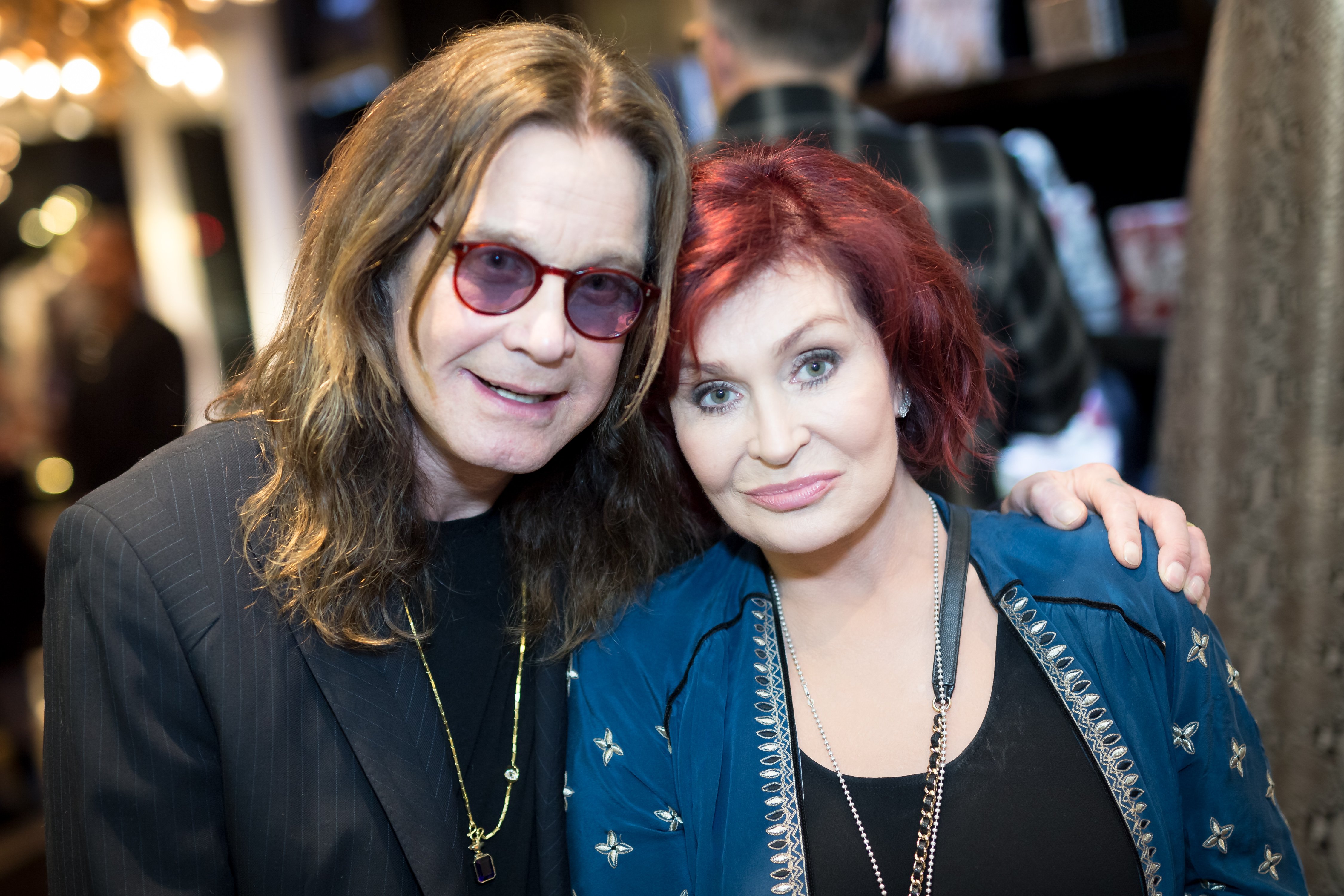 The Osbourne residence features five bedrooms and six bathrooms, including a master suite with its own private veranda. The property's guest house is two-story and boasts its own parking garage.  
Sharon has shared a few photos on her Instagram that show her gorgeous bedroom. She chose to decorate the room with a big blue-grey headboard, which can be seen in this photo with her dogs. She captioned the post:
"Some of you have expressed concern about my health in your comments, wondering why I'm in bed all the time. Don't worry, I'm fine, I just like it here."
She definitely looks cozy with her and Ozzy's many dogs. The British couples have nine dogs. They are Pomeranians or pomskies. The adorable pets make regular appearances on Sharon's Instagram. 
In the photo below, Ozzy is chilled out on their blue couch with their crew of dogs. The couple's longue looks very homey as it is decorated with different patterns in shades of blue, including a checkered pattern and polka dots.
Osbourne has also posted photos of their other living rooms. The photos almost always feature a few of their furbabies and similar styling choices of bold patterns and bright colors. 
The Osbournes' home does not only have a gorgeous interior but a very beautiful and spacious outdoor area too. Check out this photo Kelly Osbourne posted about the family reuniting about their swimming pool:
"Today was the first time I got to see my parents in almost 3 weeks!!!"
The outside of their impressive home is just as beautiful as the inside as it has stunning shrubbery such as wild roses and English Ivy. They also have access to a spa and grotto-like pool. 
The couple has spent a lot of time together and enjoyed their home over the last year because of the COVID-19 pandemic. Another highlight of their gorgeous house is their unique and stunning kitchen. 
As seen above, Sharon's kitchen has a gorgeous retro, chessboard-inspired breakfast nook that has a gorgeous leather pink seat. Her cabinets bring in a bit of farm-style chic because of their mesh metal panel and white color. 
The former "The Talk" host and her rock music husband's house is definitely something to look at. Sharon left the talk show following the backlash she received after publicly supporting Piers Morgan earlier this year.