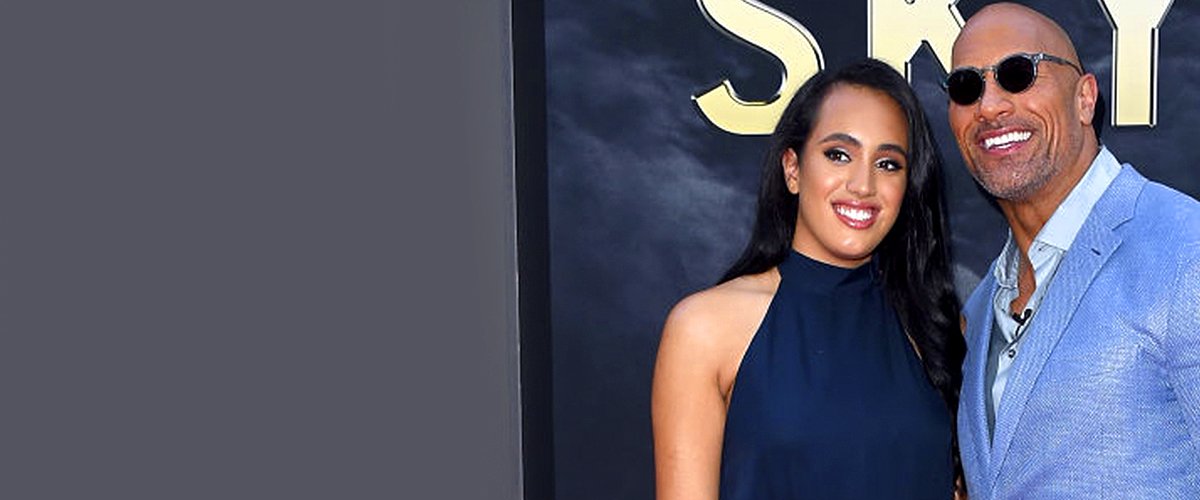 Getty Images
All about Simone Alexandra Johnson — Dwayne Johnson's Daughter and the Youngest Person to Sign with WWE
Apart from being one of Dwayne Johnson's kids, Simone Alexandra Johnson is the youngest person to sign with the WWE. She has a bright future ahead.
Between 1997 and 2008, Dwayne "The Rock" Johnson was married to Dany Garcia. While their marriage couldn't stand the test of time, they had a child together, Simone Johnson, born on August 14, 2001.
Although she's not even 20 years old yet, she has accomplished a lot in her career, like being an IMG model and the first Golden Globe Ambassador for the 2018 awards edition.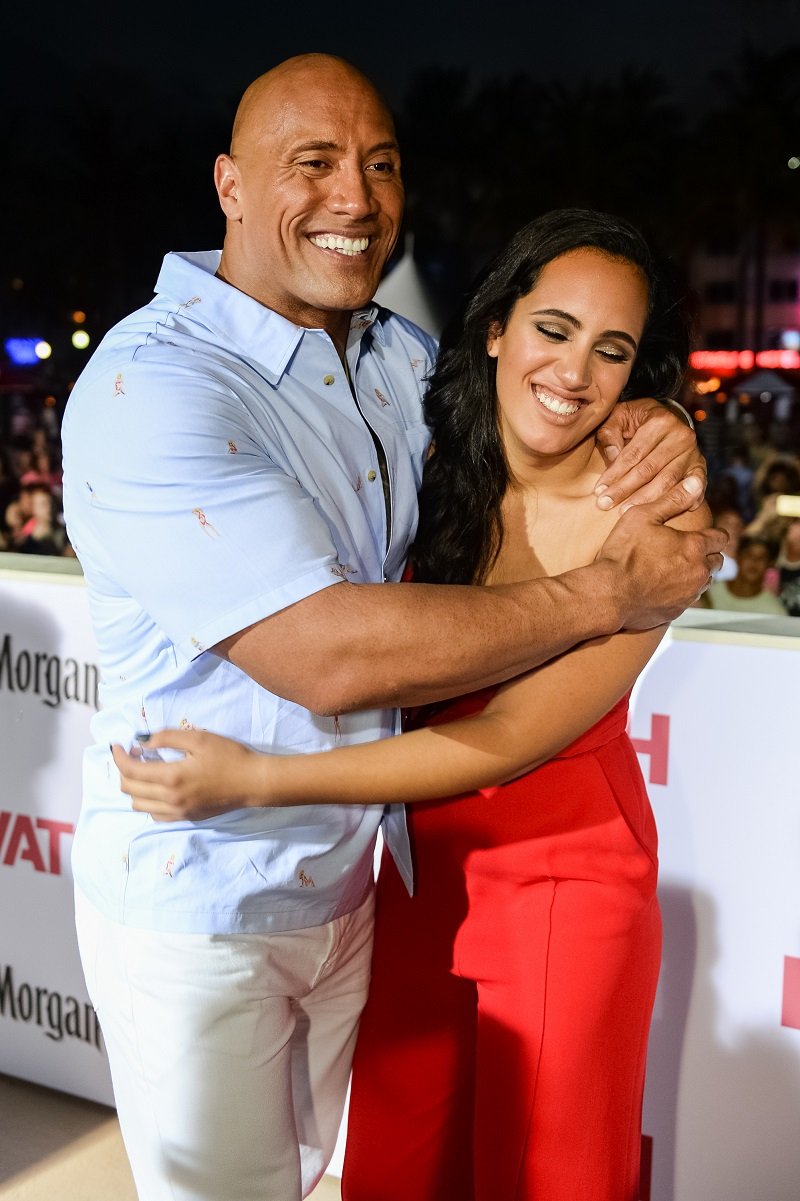 Dwayne Johnson and Simone Johnson on May 13, 2017 in Miami, Florida | Photo: Getty Images
Simone learned she'd been chosen as the Golden Globe Ambassador – a title given to the children of Hollywood A-listers – on her 16th birthday. She explained one of the first things she did as an ambassador was partnering with a charity called GlobalGirl Media.
The organization is focused on empowering young women through visual journalism. Simone added that it was an excellent opportunity for her to fully express and speak about the issues she's passionate about.
She pointed out that her ambassador title was a stepping stone for whatever she wanted to do with her life in the future as she wanted to use that platform to be a role model to young people.
As expected, Dwayne shared some words of wisdom with his daughter. He told her to have fun and live in the moment, a piece of advice Simone keeps in the back of her mind with everything she does in life.
SIMONE'S WRESTLING CAREER
During her time as a Golden Globes Ambassador, Simone did many interviews. In one with Refinery 29, she said she loved wrestling and would probably want to be more in the spotlight through the sport.
In 2018, Dwayne admitted his then-16-year-old daughter really had wrestling ambitions and was working hard to fulfill her dream of joining the WWE, the most important wrestling company in the US and, arguably, the world.
Dwayne Johnson's daughter suffered a significant setback in her career.
The "Jumanji" actor admitted he would always support Simone and was thrilled about her wanting to follow in his footsteps and become a wrestler. He pointed out that she would be "a champ."
Simone Alexandra Johnson began training at the WWE Performance Center in Orlando, Florida, only two years later. She was only 18 years old at the time.
She confessed being part of the organization meant the world, especially because her family has a "personal connection" to wrestling. Simone added she was grateful for the opportunity to carry on the Johnson legacy.
It is important to remark that her family is filled with wrestlers. Her great-grandfather and grandfather – Peter Maivia and Rocky Johnson – are WWE Hall of Famers, and Dwayne is very likely to join them anytime soon.
Weeks later, the WWE signed Simone, so she became the youngest signee in the company's history and the first fourth-generation superstar in the organization's history.
Talking to Jimmy Fallon on his show, Dwayne said his daughter wanted to "create and blaze" her path in the sport. The "Hobbs & Shaw" star added:
"At 16, she was working her ass off quietly under the radar, in the ring getting thrown around, you know all the bumps and bruises that go with pro wrestling."
She added she was looking forward to her knees "not popping out anymore," so it was a severe problem. Simone Alexander Johnson has not debuted as a wrestler yet, but her family is still supporting her.
Please fill in your e-mail so we can share with you our top stories!