'American Idol' Alum Jordin Sparks Holds Her 3-Year-Old Son DJ Showing Their Likeness in New Pics
"American Idol" alum Jordin Sparks took to Instagram to share some heartwarming snaps of herself and her only son, DJ. While the star is completely enamored of her son, she is confident she doesn't want any more kids.
Jordin Sparks has come a long way since becoming the youngest person to win "American Idol" at only 17 years. Now she is a Grammy-nominated singer, an actress, a wife to Dana Isaiah Thomas, and a mom to their son, Dana "DJ" Thomas Jr.
On Mother's Day earlier this month, Sparks joined moms worldwide and celebrated her motherhood with an Instagram post showing off her handsome son, DJ, who is the spitting image of the singer.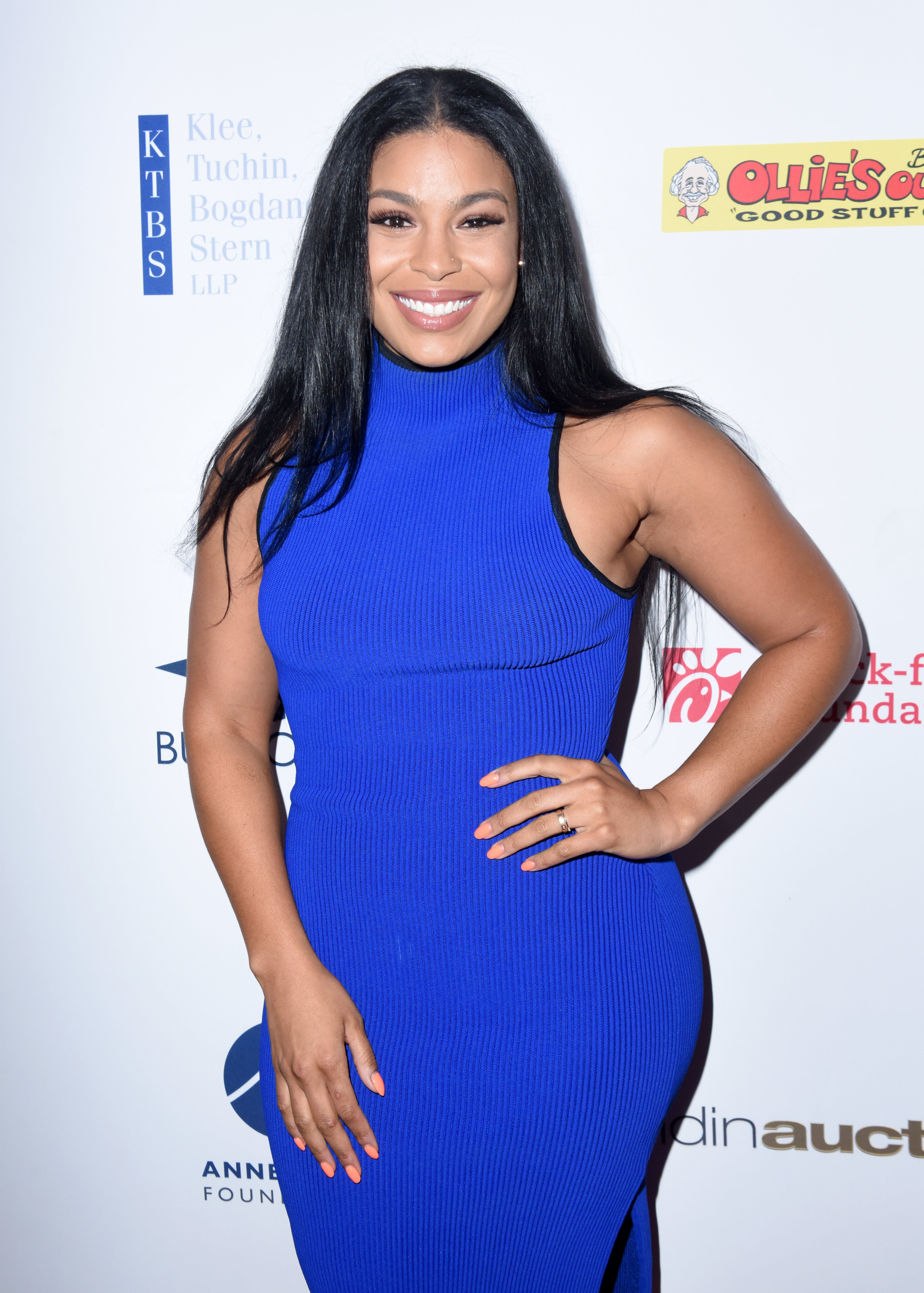 The post featured a carousel of professional photos taken of Sparks and DJ as they moved naturally through different poses. In addition to applauding other mothers, Sparks wrote:
"You'll always be my baby. 🤍 The most beautiful, complex role I play."
For the shoot, Sparks dressed DJ in a cream T-shirt and maroon pants which he wore with a pair of black sneakers, while his golden-brown hair was left in its natural state.
The "One Step At A Time" songstress kept it casual in a dusty pink tracksuit with the words "good energy" printed on the front. For her hair, she opted for a sleek low bun which revealed her stunning cheerful face.
Indeed Sparks and DJ were all about good vibes as the playful photos showed off their strong mother-son bond. In one snap, the "No Air" hitmaker was pictured holding her son up as they both lifted their hands in the air.
Another snap showed Sparks lifting her son high in the air, which made him glow and show off his beautiful smile. The last photo in the carousel featured the energetic toddler running toward the camera with Sparks standing closely behind. 
According to the vibrant energy reflected in Sparks' photos, the singer-songwriter enjoys being a mother to DJ, who she welcomed on May 2, 2018. Days after his birth, Sparks told ET:
"He's just so perfect..."I would love for him to grow [up with siblings] because we had siblings. But ask me in like three years."
Interestingly, it only took two years for Sparks to decide whether she would expand her family. In August last year, she admitted to US Weekly that she and her husband, Thomas, had no plans to have more children.
Sparks is entirely focused on raising one healthy, happy, and safe child. However, in an interview with People, she relayed growing concerns about how she and Thomas would teach their son about racism amid increasing race-based violence in the US.