Girl Group SWV Recently Reunited for Verzuz Battle Against Xscape — A Look Back at Their Career
SWV, one of the most iconic girl groups from the '90s, reunited recently to perform on the "Verzuz" stage against equally legendary girl band Xscape. Take a glimpse at their illustrious career.
On May 8, music lovers were treated to a spectacular "Verzuz" battle after SWV went up against Xscape for the show's Mother's Day 2021 edition. SWV had unparalleled career achievements back in the day.
The girl group, comprised of Tamara "Taj" Johnson, Leanne "Lelee" Lyons, and Cheryl "Coko" Gamble, burst into the R&B scene with their 1992 debut album, "It's About Time," which spawned a series of Top 10 hits.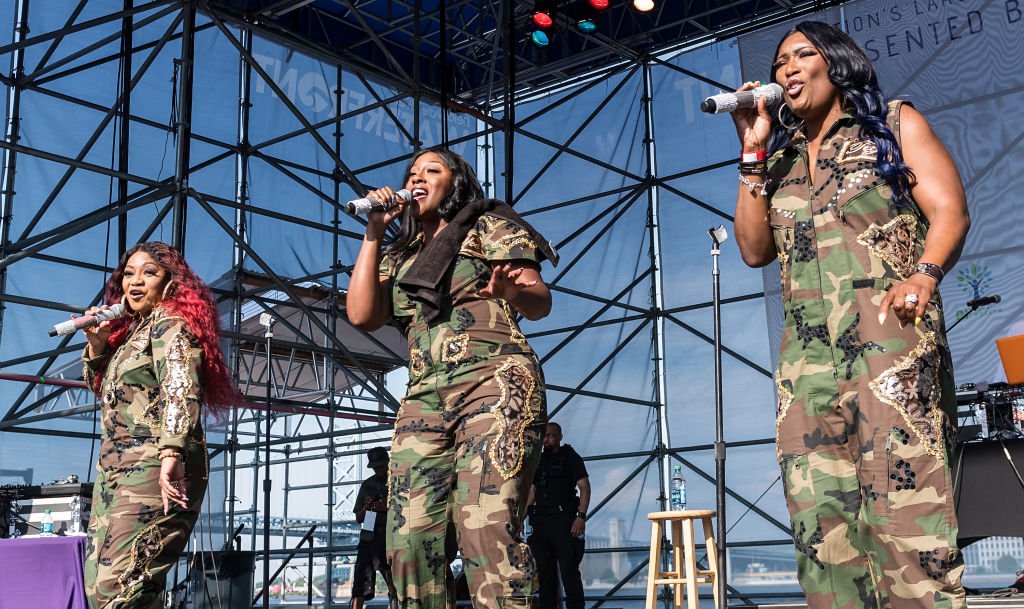 SWV, which stands for Sisters with Voices, was born after the three school friends who sang in church submitted a demo tape that caught the attention of Teddy Riley, the producer behind the success of Mary J. Blige and Jodeci.
The renowned producer and his team helped the trio –  Coko, Taj, and LeLee  – record their first album, which quickly caught the music lovers' fancy.
In 1993, the group cemented their names in the music scene with their hit song, "I'm So Into You." Other chart-topping hits under their belt were "Weak," "Anything," and "You're the One."
After releasing their 1997 album, "Release Some Tension," the group went on a hiatus. They reunited in 2005 with plans to create an album, but it took seven years for them to release their new album, "I Missed Us."
While Coko said she loved both artists, she also wished they could make their songs a little less "sleepy."
Their album became a hit and paved the way for the trio's WE tv reality series, "SWV Reunited," which lasted two seasons. In 2016, SWV released its fifth album.
SWV set off nostalgia while belting out a medley of hits during their "Verzuz" battle with Xscape. They performed such hits as "I'm Into You" and "Weak" to the delight of their fans, including Halle Berry.
The memorable night also saw the trio introducing their song "When U Cry," which they performed as a tribute to the late model and actress Kim Porter, who passed away in 2018 at the age of 47. Taj said:
"Tonight, we just wanna pay homage to Kim. We miss you. We love you."
Lelee also dedicated the song to all R&B music and hip-hop icons who have passed away, including DMX, Black Rob, and Andre Harrell. Another highlight of the episode was when Coko joined Xscape to perform the classic, "Who Can I Run To."
Xscape - composed of Tameka "Tiny" Harris, Kandi Burruss, sisters LaTocha and Tamika Scott - also rose to fame in the '90s like SWV. More than 450,000 people tuned in to the live show.
Besides their reunion on "Verzuz," SWV also made headlines in 2019 after sharing their thoughts about the new R&B singers such as H.E.R, Teyana Taylor, and Jhene Aiko.
While Coko said she loved both artists, she also wished they could make their songs a little less "sleepy." She also said she wanted to hear singers perform live because many singers nowadays "sound like a computer."