Brooke Shields Looks Ageless As She Celebrates Her 56th Birthday Amid Femur Bone Recovery
Brooke Shields looked dashing in recent photos of herself that she shared on her Instagram page. The star actress seemed to be enjoying a cool afternoon celebrating her 56th birthday amid her recovery.
Brooke Shields had a lot to be grateful for in her recent Instagram upload as she celebrated her 56th birthday in a most fulfilling way while getting her fill of mother nature. The former child model enjoyed aesthetic scenery as she stood on the beach.
She donned a casual but comfy look as she rocked a bright red T-shirt and a black baseball cap over her long brown tresses. The star covered her eyes in dark shades while rocking some jewelry.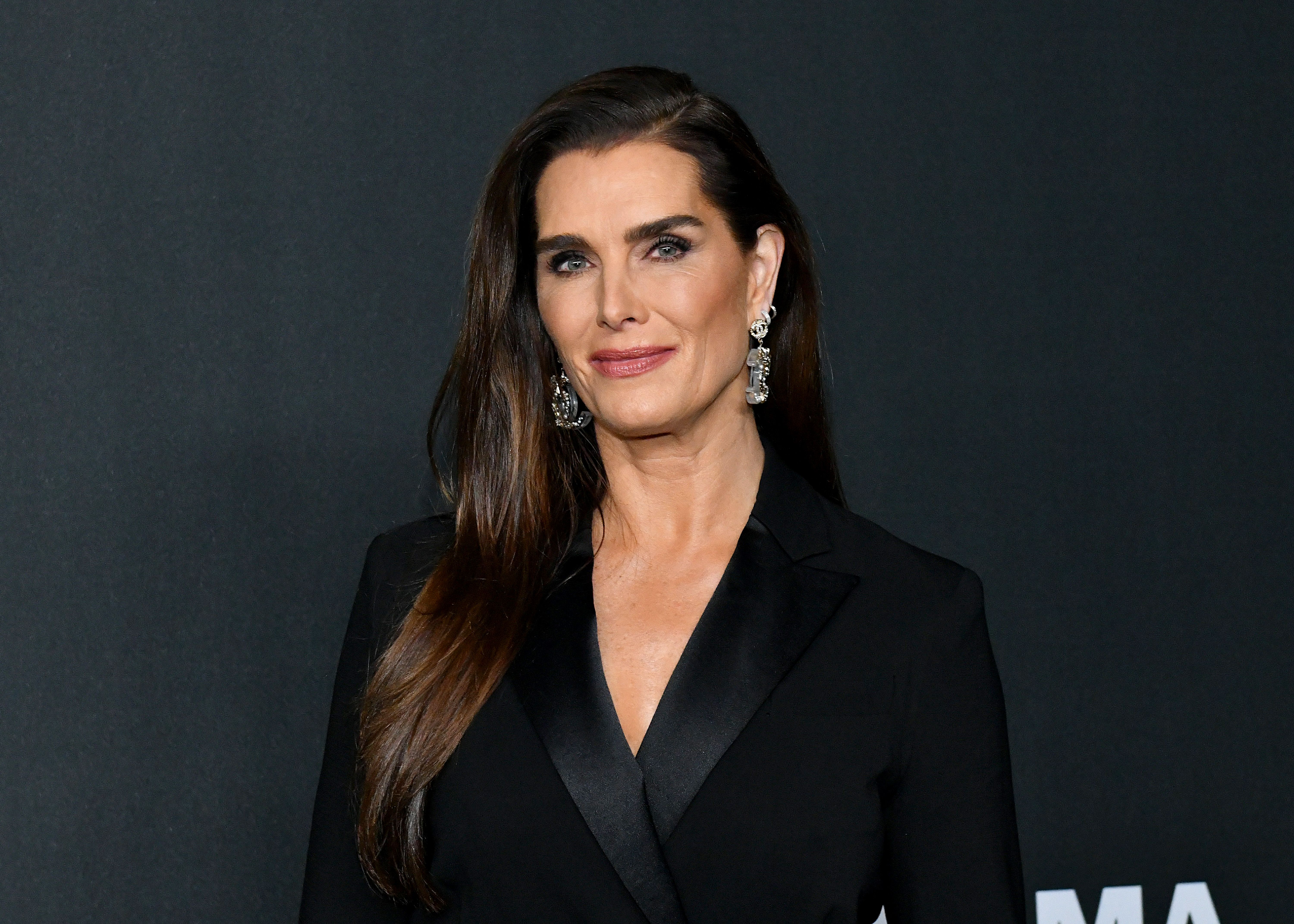 Shields sported gold bracelets on one wrist while she rocked silver rings. Her rings matched the silver drop earrings on her ears. The birthday girl completed her pose with a sweet smile as she sniffed some flower stems. She wrote in her caption: 
"Making Birthday wishes."
The following slide looked as though it was the evening of the same day. Here Shields switched her clothes into a cozy striped long-sleeve shirt. She sat in front of her two-tiered birthday cake, ready to blow out the candles.
Shields recalled being in a New York City gym when she missed a step on a balance board and fell off with her femur cracking.
The "Pretty Baby" star might have looked radiant in her photos, but she did endure some gruesome moments in the past few months. For a while now, Shields has been involved in rehabilitation.
This was so after she broke her right femur during a workout session. The leg injury was a major one, and the award-winning actress had to endure three surgeries, three blood transfusions, and several rods inserted into the broken femur. 
Speaking with People, Shields recalled being in a New York City gym when she missed a step on a balance board and fell off with her femur cracking. The "Endless Love" star felt she would never walk again. 
While the treatments were on, doctors discovered Shields had a staph infection that required emergency surgery. Through it all, the model's family could not be with her at the hospital because of the COVID-19 precautions. 
By February, Shields proved to be a fighter, ready to overcome the challenges from her broken bone. She posted photos on social media sharing her recovery progress and sharing motivational quotes as well. 
At the time, she also told Today that she was focused
on healing
so she could get back on her feet. The actress shared that the thigh injury would not put her down as she would remain proactive.