Bindi Irwin Pays Emotional Tribute to the 'Three Most Incredible Fathers in Her Life'
Bindi Irwin celebrates the men in her life on Father's Day. She appreciated her father, her husband, and her father-in-law in a sweet message on Instagram for the big day. 
Bindi Irwin took to her Instagram to celebrate her dad, Steve Irwin, for teaching her the importance of strength when fighting for what she believes in. In addition, she thanked her husband, Chandler Powell, for his steadfast and kind heart.
She could not thank him enough for his infinite love for their baby. She also did not forget her father-in-law, who always offers encouragement and works tirelessly for his family.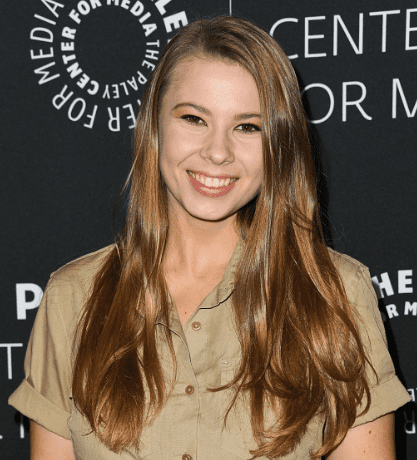 Alongside this beautiful caption, she posted photos of herself as a toddler with her mother holding her and her dad holding up an umbrella over them in a boat. Another was of her husband holding their sleeping baby.
The third photo was of herself sandwiched between her husband and her father-in-law. As her husband Powell celebrated his first Fathers Day, she wrote: 
"These extraordinary men inspire me and I love them so very much."
The young couple welcomed their baby, Grace Warrior, in March. It was a beautiful coincidence as, on the very same day, the two were celebrating their first wedding anniversary. 
She accepted Powell's marriage proposal on her 21st birthday. They had started dating 6 years back, and she says it had been a whirlwind of true happiness and adventure, and she was looking forward to being his wife.
Wrestling crocodiles, or catching venomous snakes.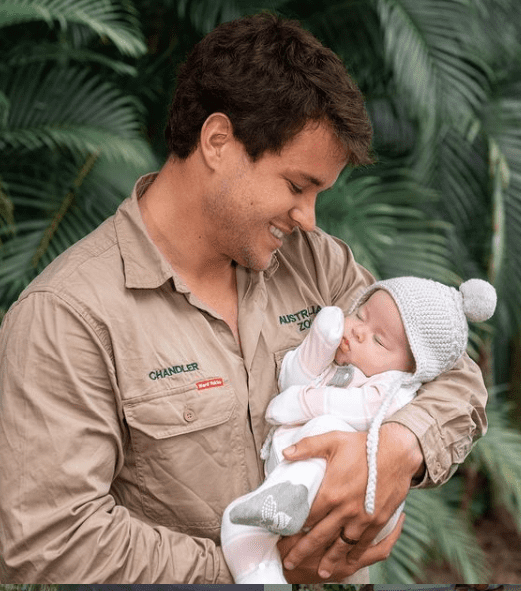 The couple has since shared beautiful photos of their little family, taking little Grace out for nature walks and documenting her first encounters with Australian wildlife. The little girl is named Grace after her mother's great-grandmother.
Warrior Irwin, her middle name, is a tribute to her grandfather, who died in 2006. During one of their nature walks, Grace spotted her first possum, noisy pitta and swamp wallaby. Powell posted:
"She's already a legend at spotting wildlife!"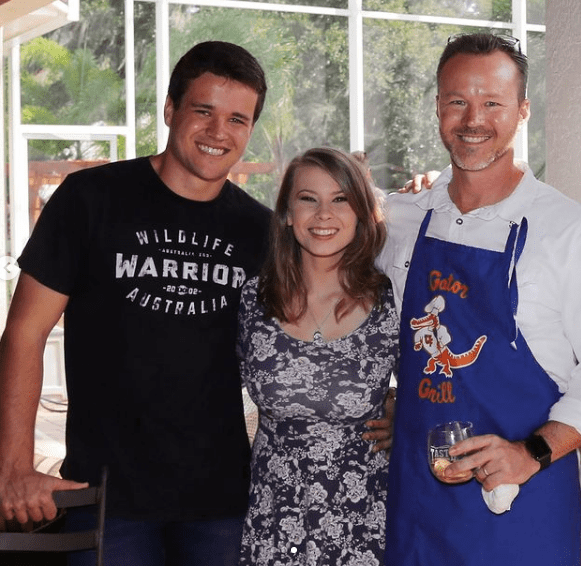 For years, the Irwin family has been involved with conserving the environment and wildlife and educating people on the importance of keeping wildlife safe. And their love for wildlife was born with them.
Steve loved all creatures and would get really excited at doing tasks that would make others cringe, such as wrestling crocodiles or catching venomous snakes.
In 2006, while filming a documentary in Queensland's Batt Reef, he was in his element and did not know that an ocean creature that's not even one of the most dangerous creatures would be the one that takes his life. 
While shooting the documentary, he was attacked by a stingray that stabbed him right in the heart. He lost his life at the age of 44. The family takes comfort in knowing that he died doing what he loves.