Goldie Hawn, 75, Flaunts Age-Defying Body While Dancing in Swimsuit to 'Mamma Mia' — Fans React
Goldie Hawn may be 75, but she doesn't look her age. In a video taken during her vacation in Greece, Hawn shares her dancing moves and shows off her beautiful figure while dancing to "Mamma Mia."
The Overboard star was eating life with a big spoon and shared the fun with her fans in a video posted on her Instagram. She is in a fitting black swimsuit and a brightly colored cover-up as she shows us her slow-motion moves.
The clip shows her playing in the water and throwing her hands in the air as she enjoys the vacation with her partner Kurt Russell. She was also in the company of her daughter Kate Hudson, along with Hudson's husband and daughter, Rani.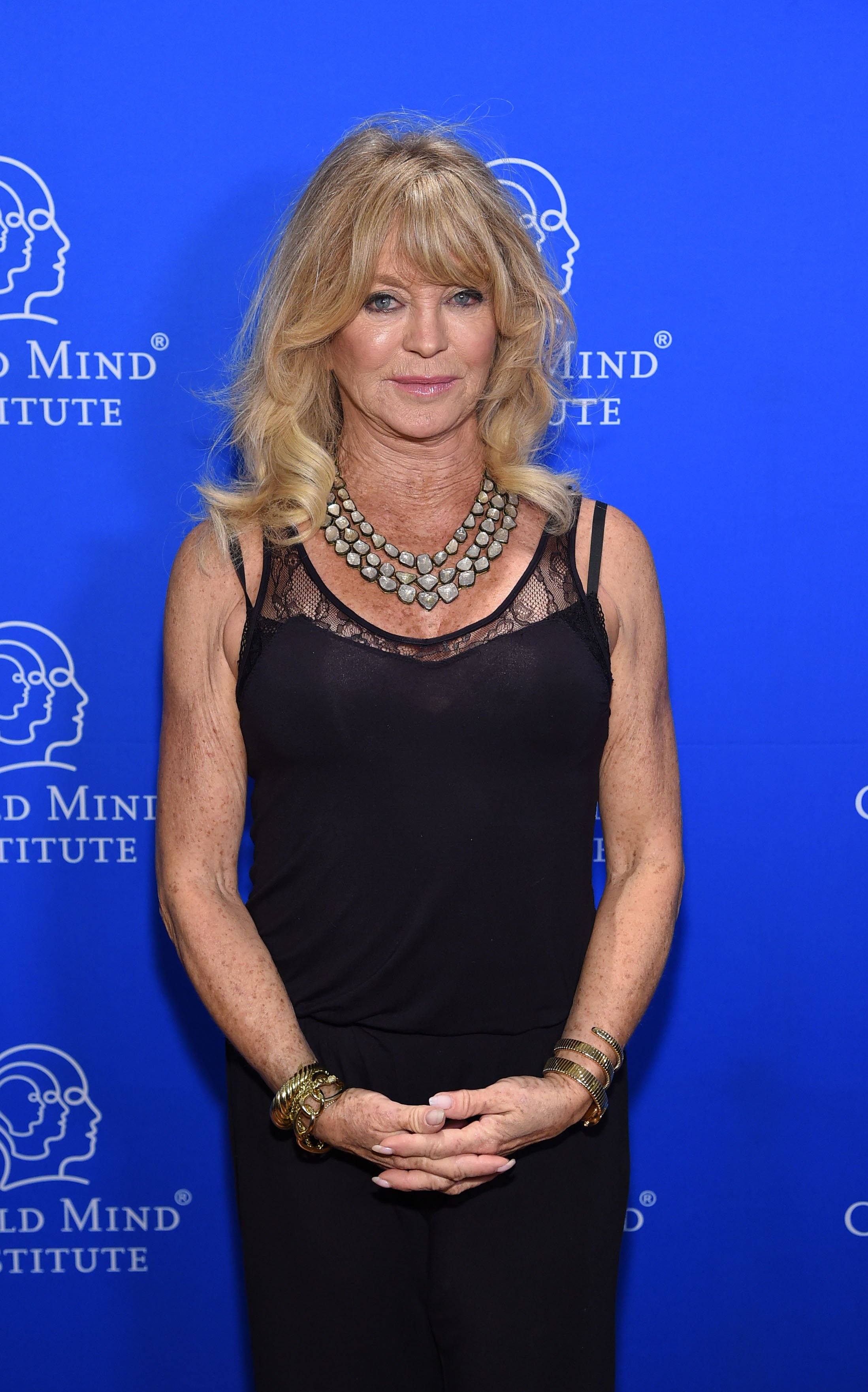 Bingham,9, and Ryder, 17,  who are Hudson's sons, joined the crew, albeit a little later, and enjoyed the family vacation with their close-knit family. Hudson took to her Instagram to express how overjoyed she was when her sons joined them in Europe.
Hawn, a mother of four and a grandmother of 7, is definitely enjoying herself and having fun with her family. She captioned the dancing video sweetly, saying:
"Can't stop, won't stop dancing in Skiathos, Greece 🇬🇷 Mamma Mia, what an island!!"
Fans were ecstatic and reacted to the fun video with numerous love reactions and comments saying they loved Hawn and expressing how much they adored her.
Hawn, who has maintained her youthful looks and figure despite being 75, emphasizes that true beauty comes from the inside and shares with her fans saying that moving every day and eating clean is key to staying young.
She says if they were married, they'd probably have already gotten divorced. 
Hawn says she does not have a complex skincare routine as she uses only coconut oil, and just like her mum used to, she also squeezes a lemon and applies it to her face. She continues to say that her hair is also free of chemicals.
She insists that she does not take her looks too seriously. It looks like her green juicing and her simple skincare routine is the secret to looking youthful. She also puts in some daily exercises such as running to keep fit and healthy. She says:
"I try to stay positive and be very very active. I walk every day and I run and do all kinds of that."
Hawn has not always had such happy moments, and she revealed that when in her 20's she battled depression. She says her rise to success threw her into a depression to the point that she would not go outside in public. 
She, however, says she saw a psychologist and was treated. This revelation came in when advocating for resources for children during the COVID-19 pandemic. She's also been part of the Mental Health Awareness Campaigns with her MindUP initiative.
Despite her earlier struggles, Hawn has been known to share a very close bond with her daughter, Hudson. Hudson reveals that when they were kids, they would always go on these road trips that she says helped shape the way she brought up her own children.
Mother and daughter have grown so close due to Hudson's estranged relationship with her father, Bill Hudson. After her divorce from her husband, Hawn started dating Kurt Russell in 1983, and he took over raising Hawn's children as his own.
Despite being together and going strong for 37 years, Hawn and her partner Russell never got married. They, however, are still as in love with each other now as they were when they first started dating. 
Hawn says the decision to stay unmarried is psychological. She says she's never felt the need to be overly bound to someone and says she loves the freedom that comes with doing things the way one wants to. She says if they were married, they'd probably have already gotten divorced.