Daily Joke: Grandpa Tells His Grandson the Secret to a Good Marriage
Marriages can be beautiful and complex things that lead to hilarious situations. Today's jokes are all about the ins and outs of married life and the funny things that come with it.
THE SECRET TO A GOOD MARRIAGE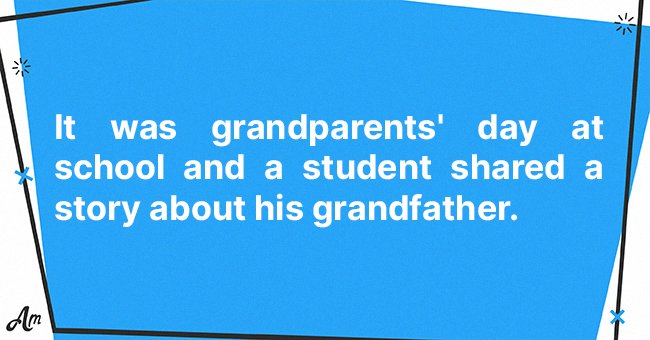 It was grandparents' day at Billy's school, and all the children were encouraged to share a story about their grandparents. So Billy's teacher said, "Billy, it is your turn to tell us a little bit about your grandparent."
Billy got up in front of the class and said, "Good Morning, everyone. I thought I would tell you about my grandpa, a very wise man who has an answer for just about any question."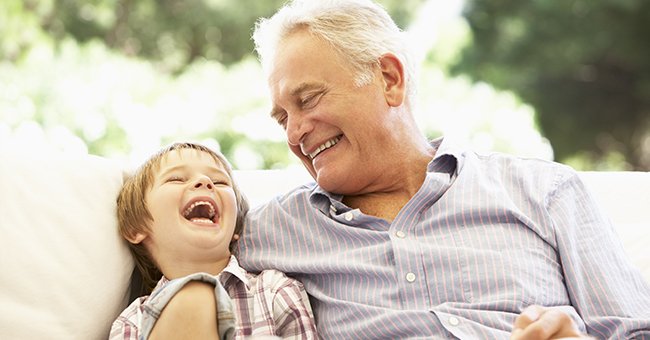 "He has been married for almost 55 years now, so one day I asked him what the secret was to a long and good marriage. He looked at me, thought about it for a moment, and said there is only one important thing for a good marriage... " 
The whole class was silent. Everyone, including the teacher, was on the edge of their seats, waiting for Billy to share. So Billy continued, "And when I find out, I will get married again."
THE BIG FAMILY
A husband and wife welcomed eight children together over their marriage. However, as the children grew, the husband noticed that their sixth child did not look like the other seven children.
So he asked his wife, "Honey, I hate to ask, but Sam looks different from the other children. Did you have an affair?" The wife broke down and tears and told her husband, "Yes, I did have an affair."
The husband was shocked and quietly asked his wife, "Okay, Who is Sam's biological father then?" The wife looked at her husband and said, "You."
MARRIAGE
A young boy and his father were discussing marriage when the boy said, "One day when I grow up, I will marry grandma!" The father then said, "No, you cannot do that. She is my mother!"
The little boy got upset and yelled at his father, "But this is unfair. You married my mom!"
A PROPOSAL
A young man wanted to propose to his girlfriend. He was very nervous and could not think of how to pop the question to her. One day, when the couple was relaxing on the couch, he blurted out, "Will you marry me?"
The girlfriend was shocked and said, "Are you serious?" The boyfriend responded, "Of course I am serious. I want to spend the rest of my life with you!" The girlfriend replied, "No, I mean, are you seriously asking me on the couch?"
The boyfriend said, "Yes, I guess I am." The girlfriend cattily replied, "But this is a marriage proposal. I think you can do better than this." The boyfriend's face dropped, and he said, "Well, I already tried, I asked your sister, and she said no." 
A COUPLE GETS A DIVORCE
After several years of marriage, a couple filed for divorce. During the court proceedings, the judge looked at the couple and said, "You have three children. How will you divide them?"
This led to a long conversation between the couple, and eventually, they said, "We will be back in a year." However, nine months later, they had twins.