Here's Why Prince George Is More of a Young Man Than a Little Boy Now
Prince George recently donned his smartest ensemble to date at a football game. Here's the reason why the royal now looks more like a young man than a little boy.
During the UEFA Euro 2020 Championships, Prince George wore his smartest look thus far as he attended two England football matches. A designer who has dressed him said he looked like a king in the making.
Founder of Trotters Childrenswear Sophie Mirman spoke to People about how regal and dapper George looked. She added that he probably felt "very cool" and "grown-up" with his new jacket and tie.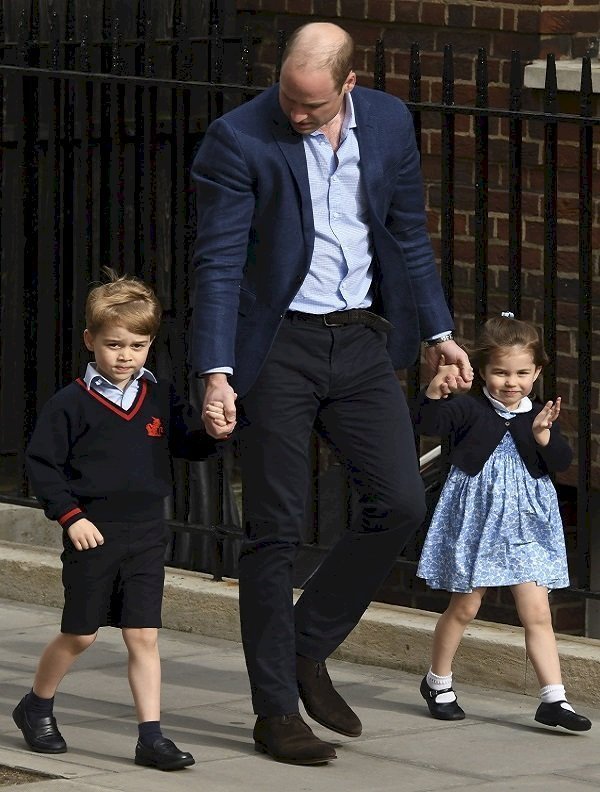 'GROWING UP FAST'
Mirman's knowledge of George's style of dressing can't be matched because the French-born designer has dressed him and his siblings Princess Charlotte and Prince Louis since their earliest days.
Mirman added that George's parents, Prince William and Kate Middleton, have great taste when it comes to choosing what their children wear and when. She went on to explain:
"He is growing up fast and more of a young man than a little boy now."
SMART ATTIRE
George was at the recent Euro matches at Wembley Stadium in London with his mother Middleton and father William due to the Duke of Cambridge's position as Football Association president.
Team England gear was prevalent among spectators, but guests in the royal box, including celebrities such as footballer David Beckham and actor Tom Cruise, were all decked out in smart clothing.
Before Euro 2020, George appeared in public with his siblings Charlotte and Louis in December 2020.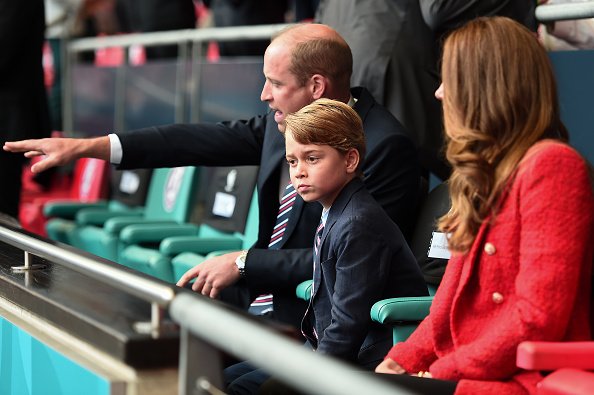 RIGHT FOR THE OCCASION
According to Mirman, it would have seemed strange for William to appear in a suit and tie, while his son would appear in shorts and a polo shirt. She noted how George's outfit suited the occasion.
For some time now, George hasn't worn his signature shorts and long socks. As he approaches the age of eight, the royal's style is sure to continue to change, just as his dad did when he was his age.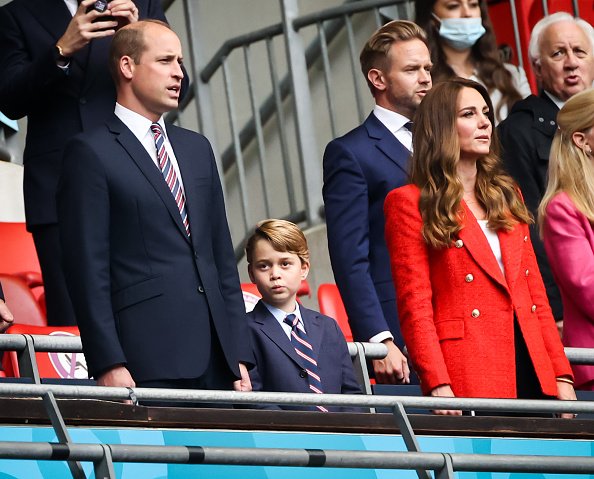 MOCKING GEORGE
A flurry of internet trolls ridiculed George during England's loss to Italy at the recent Euro 2020 final. In the first few minutes, England scored a goal, followed by photos of a cheering George.
Nevertheless, midway through the second half of the game, Italy leveled the score, resulting in the game being decided by a penalty shootout. Ultimately, Italy came out victorious.
Then George, who looked disheartened, had a picture taken of him being consoled by William after the loss, with the Duke of Cambridge putting his hand on the boy's shoulders as he solemnly watched the scene.
In this photo, one person called George "little twerp" and said he was hoping that the royal would cry on his tie. Still, most Twitter comments following England's loss showed more sympathy for George.
A Scottish woman elucidated that England performed well during the match and that at the end of the day, it's just a sport that children are taught to enjoy. She added that taking part is all that matters.
Before Euro 2020, George appeared in public with his siblings Charlotte and Louis in December 2020, when the Cambridge family watched a performance of Pantoland at the London Palladium.
Meanwhile, royal biographer Robert Lacey recently said that William and Middleton are believed to have shared with George some of the details of his future role as king during their eldest son's seventh birthday.