Andy Cohen, Kate Hudson & Other Celebs Thrilled with Kelly Ripa's Flawless Figure in Sultry Pic with Mark Consuelos
Kelly Ripa stunned her fans after she shared a sultry photo on her Instagram in a cute one-piece. However, it was her husband's reaction to her pose that stole the show.
Kelly Ripa and her husband, Mark Consuelos, have been vacationing in Spain for the last two weeks and just returned to the US. Ripa shared her vacation photos with her fans, including one that thrilled everyone.
In the photo, Ripa is bent forward while her husband stands shirtless behind her with a happily surprised look on his face as he checks her out.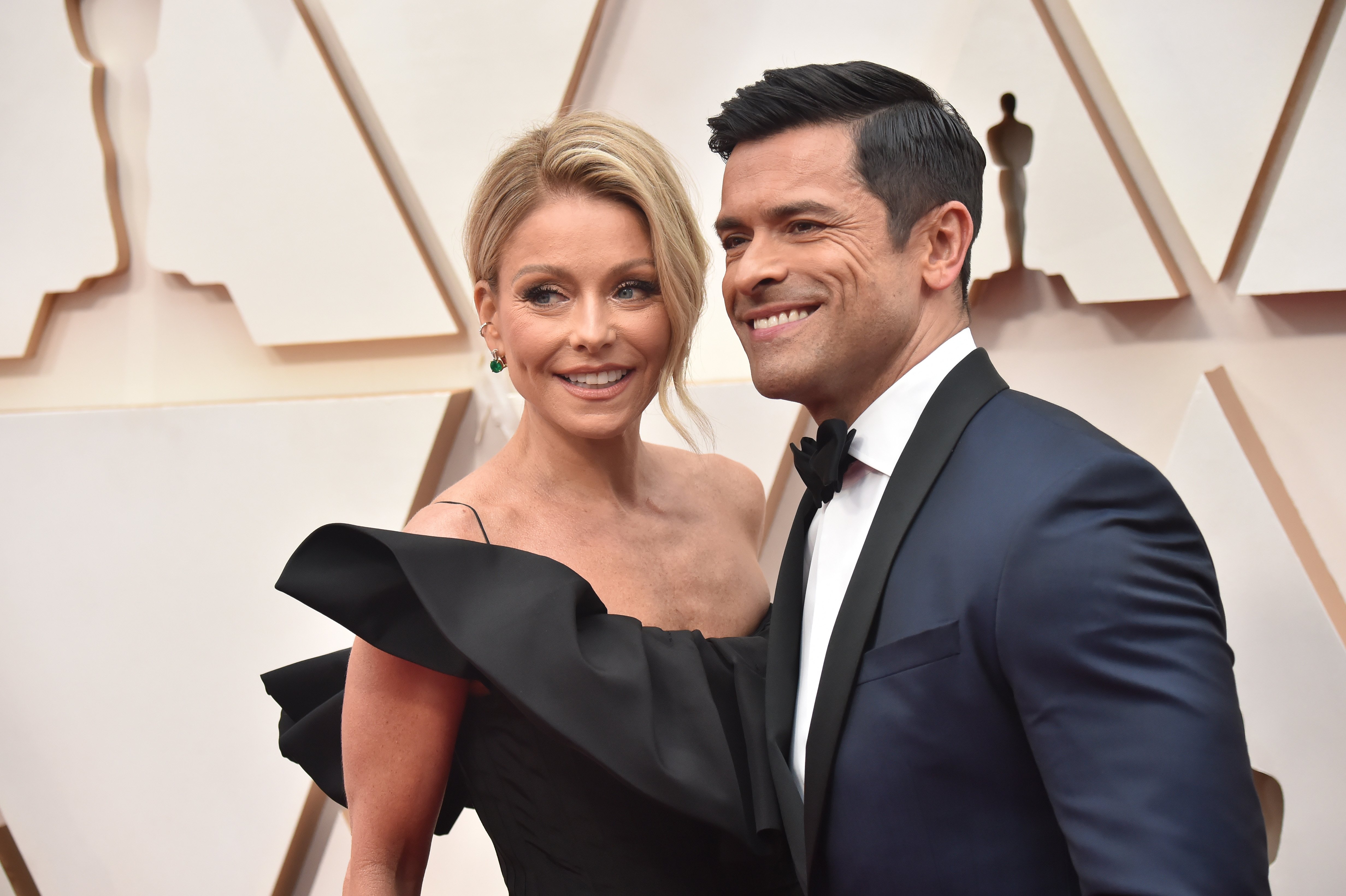 The photo also features a beautiful sunset with orange and yellow hues of the sun as it disappears behind the clouds. The photo has received numerous reactions in the comment section, with fans posting an array of fire emojis.
Kate Hudson reacted with a laugh, accompanied by a teary laughing emoji, while Andy Cohen commented that that would be the best picture Ripa ever posted.
Lisa Rina said she did not have anything clever to say about the photo, except it was epic and hot. Others were eager to know what the couple's daughter Lola would say about the photo, while Ilana commented:
"God bless Kelly and Mark . I whisper this at the end of my nightly prayers."
Consuelos himself commented on the post with an "Okay" followed by fire and heart emojis. Mindy Kaling also reacted, saying how much he loves it, while Monica Mangin said she found the photo amazing, even though she felt sorry for Lola.
At 50, Ripa still looks youthful, and in a recent Instagram post, she posted photos of herself in a white sweatshirt. In one slide, she poses next to her husband and is sporting a slight smile. Consuelos is captured looking at his lovely wife.
In a second one, she poses with their youngest son Joaquin, a T-shirt with the same "Six Gun Striking" label printed on it.
She says even before she met him in person, their future already flashed before her eyes.

While many Hollywood couples do not last long in their marriages, Ripa and Consuelos have been serving marriage goals for 25 years. They met in 1995 and eloped a year later.
They would go on to get married in Las Vegas at the Chapel of the Bells. This May, the couple celebrated their 25th wedding anniversary by sharing throwback photos of their life and photos of their honeymoon in Rome.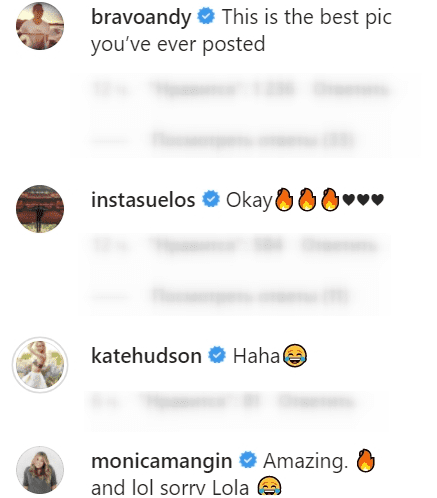 They also shared photos of their 13th wedding anniversary which in celebration, they took their children to the chapel where they said their vows. Ripa captioned the beautiful photo of their wedding:
"Happy 25th Anniversary to the love of my life @instasuelos in the blink of an eye. Because when you know, you know. Thank you for all of the dreams you made a reality."
The long-running marriage began on the set of "All My Children," and when Consuelos joined the cast, Ripa had already been on the soap opera for five years, but when she saw a photo of Consuelos, she fell hard.
She says even before she met him in person; their future already flashed before her eyes. Consuelos says he thought she was gorgeous, quick, intelligent, and funny.
They started dating soon after and even broke up a day before their wedding, but they made up and found a chapel on a phone book, where they got married in May of 1996. They had their honeymoon in Rome and Capri.
Consuelos says they later had a second ceremony where they invited both their families. In June of 1997, the couple welcomed their first child, Michael Joseph, who is now 24 and a graduate of New York University.
Their second baby, Lola, 20, is a student at New York University and has aspirations to be a singer. Their last born is a son, Joaquin Consuelos, who is now 18.
The couple also co-own a production company called Milojo, which has produced projects such as "The Streak." Consuelos says his wife is a tolerant and very patient woman and that he is crazy about her.