Alicia Keys & Husband Swizz Beatz Celebrate 11th Anniversary with 72-Hour Date Night — Inside the Lavish Trip
Alicia Keys and her husband, Swizz Beatz, recently celebrated a significant marriage milestone. The couple marked the special occasion by treating fans to a glimpse into their days-long festivities on Instagram. 
It has officially been over a decade since Alicia Keys and Swizz Beatz tied the knot. The talented musicians are famous for their loving relationship and the beautiful blended family they have created together. 
As a pair, Alicia Keys and Swizz Beatz inspire many other partners with their approach to love. Very few industry couples work as perfectly as these two do, which is evident in their recent Instagram posts.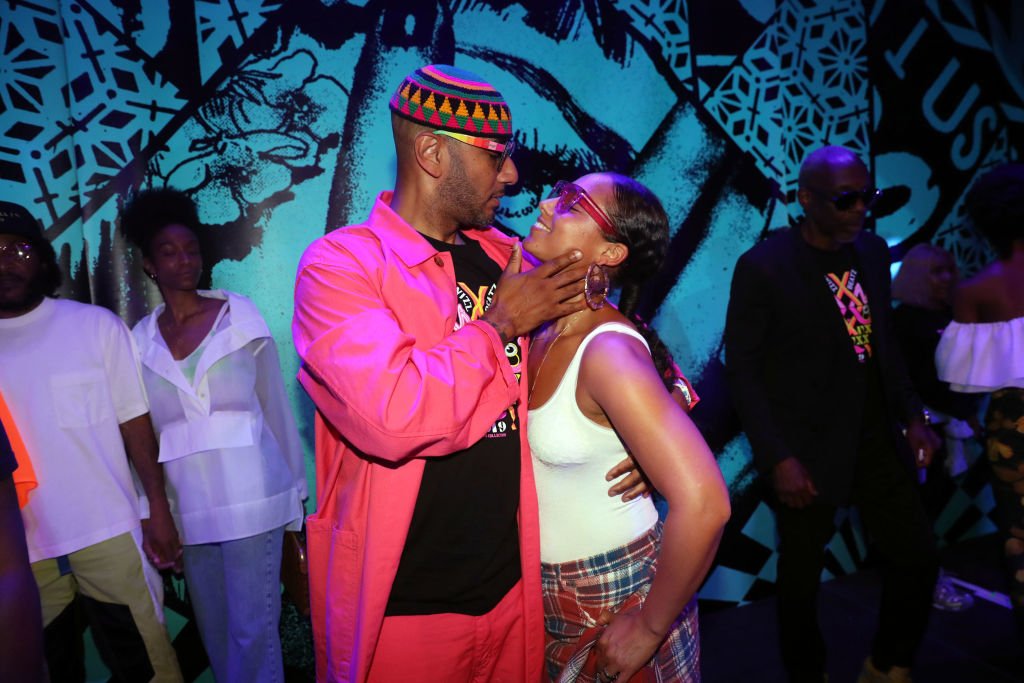 Keys and her husband recently celebrated their eleventh marriage anniversary, and they did so with a bang. Many are aware that this couple will go all out for a grand celebration but weren't prepared for the recent spectacle. 
Both Keys and Beatz shared multiple images from their anniversary celebrations on their Instagram pages. Their captions revealed that the couple accumulated the pictures over 72 hours. 
The pictures feature Keys and her husband enjoying each other's company at a scenic holiday destination. Both parties look comfortable with each other in the images and are often caught in an embrace. 
Additionally, Keys and Beatz shared images of the gorgeous landscape views of their piece of paradise. They top off the luxury with a few snapshots of them in their transportation modes, including expensive cars and helicopters. 
Although this couple clearly enjoys a finer lifestyle, they look happiest in the pictures where they are just with each other. The pair relax on a couch and gaze at each other lovingly in one of the pictures, showing off their close bond. 
Beatz also shared images from the 72-hour trip and revealed the magnitude of their destination in his caption. The hip-hop producer explained that they were at the house they married in and expressed his gratitude for being there. 
This couple is not one to hold back on displaying their love for each other, as seen in their anniversary posts. Keys even recently shared a few sweet words about her relationship with her husband leading up to their anniversary. 
The acclaimed singer shared a post with pictures of herself and Beatz snuggled up to each other. Beatz even plants a kiss on his wife's forehead and her lips in the cute selection of pictures that seem to be taken outside their home. 
In the caption, Keys reveals that she and Beatz are each other's rocks and best friends. She also shares secrets to attaining a love that is as pure as theirs and explains how treating each other as friends help them:
"We actually listen to each other and share with each other and are thoughtful about how the other feels."
While it is not rare to see Keys gush about her husband these days, things haven't always been that way between them. The talented pianist revealed that the two met when they were still in high school, and she found Beatz annoying. 
Keys, known for her more humble demeanor, shared that she thought Beatz was too "ostentatious." However, that soon changed after the pair finally worked together and had a great time. 
Unfortunately, Keys' eleven-year-old marriage to Beatz did not have a good start due to his relationship history. The hip-hop producer was married to Mashonda Tifrere when he and Keys allegedly started their affair. 
Thankfully, it seems that the love triangle has settled over the past few years, creating a blended family for everyone involved. Keys has two sons with Beatz, Genesis, Egypt, and three stepchildren from his previous marriage with Tifrere. 
These days, Keys works on her beauty and lifestyle brand, Keys Soulcare, to keep her busy when her kids and music aren't. Thankfully, she has the best support system within her husband to keep her going.