Veteran '227' Actress Marla Gibbs Stuns with Age-Defying Look Wearing Printed Brown Ensemble in Photos
Actress Marla Gibbs takes aging gracefully to a whole new level at ninety years young. The veteran sitcom star looks decades younger in her stylish outfit seen in a recent Instagram post.
Marla Gibbs might be ten years short of being on the earth for a century, but she is nowhere near slowing down. The actress who is best known for her roles in "227" and "The Jeffersons" is still active. 
Marla Gibbs is yet to retire from acting, making her a living legend in the entertainment industry. The 90-year-old actress is even so up to date with the latest industry trends that she even has her own Instagram account.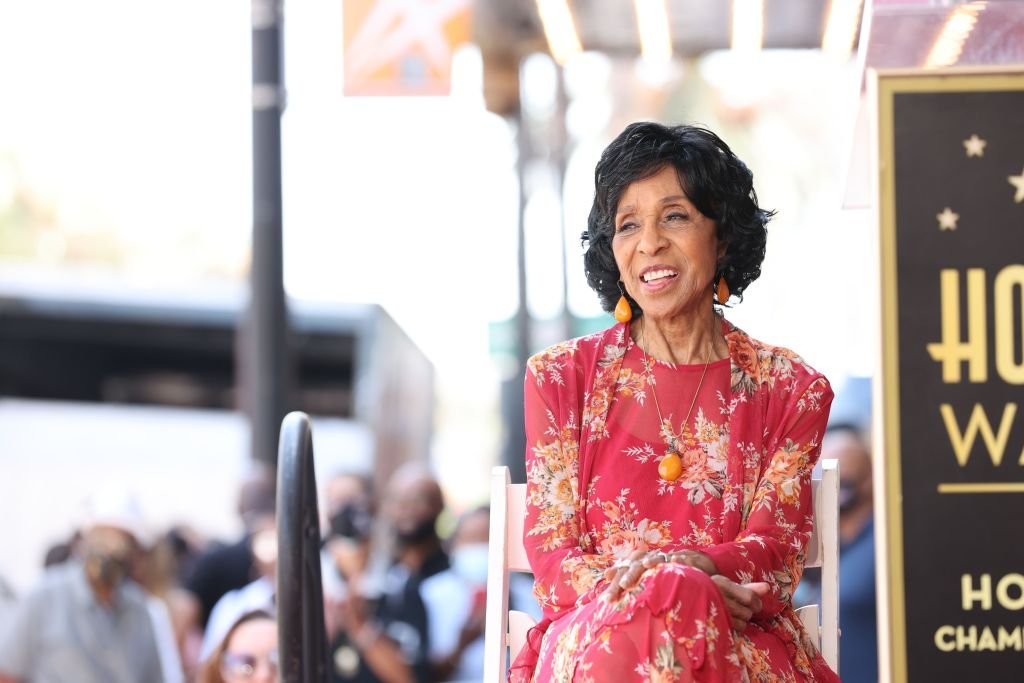 Plenty of us would be shocked to learn that our grandmothers have Instagram pages, but that isn't the case for Gibbs. The 90-year-old actress regularly shows off moments from her remarkable life on the app. 
Recently, Gibbs shared age-defying images of herself wearing a chic brown blouse accessorized with stunning earrings. The actress posed with a festive-looking drink in hand that seemed to have her picture printed on the glass. 
In the next few images in the post, Gibbs poses beside her daughter, Angela Gibbs, and shares a few snapshots of her meal. The post's caption reveals that the actress attended a tasting for her Hollywood Walk Of Fame Star celebration. 
Gibbs shared the images of her food tasting before the Hollywood Walk Of Fame luncheon mentioned in the caption. The iconic actress was honored with her star just a week after sharing a glimpse at what was to come. 
Although the Hollywood Walk Of Fame Star is an exciting honor, things briefly took a scary turn at the event. Gibbs stepped up on the podium to give her speech for the ceremony but abruptly paused while speaking. 
The actress looked like she was about to faint; however, a man who was one of her guests quickly stopped her from falling. Her daughter soon took to the mic to explain that Gibbs needed to cool down. 
The 90 degrees Los Angeles weather may have gotten the best of Gibbs for a moment, but she was back shortly. She was ready to rock as soon as she returned and explained that her excitement got in the way:
"I just got overwhelmed for a minute; I haven't been excited until this moment!"
Although Gibbs claimed that she hadn't been so excited until the Hollywood Walk Of Fame moment, she obviously has plenty to get giddy about. For example, it isn't widespread to be as vital as she is at ninety. 
However, Gibbs has been one lucky woman since celebrating the birthday milestone back in June. Unlike many other older people during these times, Gibbs celebrated her birthday with famous friends and family. 
Some people in attendance at the actress's birthday party included Beverly Todd and even former State Senator Diane Watson. Her three children Angela, Dorian, and Jordan Gibbs, were also at the birthday bash.
Gibbs even had former "227" co-stars at her birthday celebration, including comedic actress Jackée Harry. It is no surprise that Gibbs invited her former co-stars to her celebration since she still speaks so highly of the show. 
Gibbs even did an interview where she credited her co-star Harry's performance for the show's success. She also explained that the show's ability to reach different demographics also contributed to its popularity. 
However, Gibbs should not downplay her talents for all of her work's success as well. The woman has so much talent that it has infiltrated the rest of her family, who seem to have followed in her footsteps over the years. 
Gibbs' daughter, Angela, is also an actress who has appeared in shows like "Sanford And Son" and "This Is Us." Her son, Jordan, is a cameraman at Universal Studios, and her other daughter, Dorian, is a USC drama graduate.