Look How Prince George Has Changed from Chubby Angel to Beautiful Boy Celebrating 8th Birthday
Prince George turned eight on July 22, and his parents shared a new photo of him. Look at the transformation of the royal from a precious baby to a handsome boy.
It is tradition for Kate Middleton and Prince William to release a picture ahead of their children's birthdays, and we have seen some cute snaps of Prince George, Princess Charlotte, and Prince Louis over the years. 
George was last seen embracing his father when England scored their first goal at Euro 2020 final. Meanwhile, here are some photos of the future king of England as a baby and how he looks today.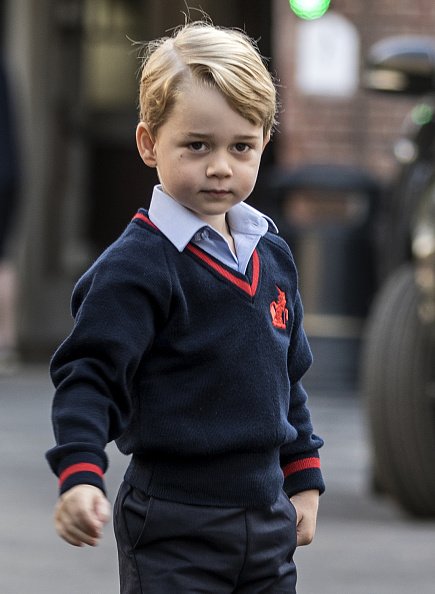 PRINCE GEORGE CHRISTENING
On October 23, 2013, George was baptized by the archbishop of Canterbury during a private christening at St James's Palace's Chapel Royal, attended by only 22 members of the royal family.
As guests gathered at Buckingham Palace after the ceremony, Queen Elizabeth expressed how much she had enjoyed the occasion. Meanwhile, Middleton praised George's behavior, saying he had been a "good boy."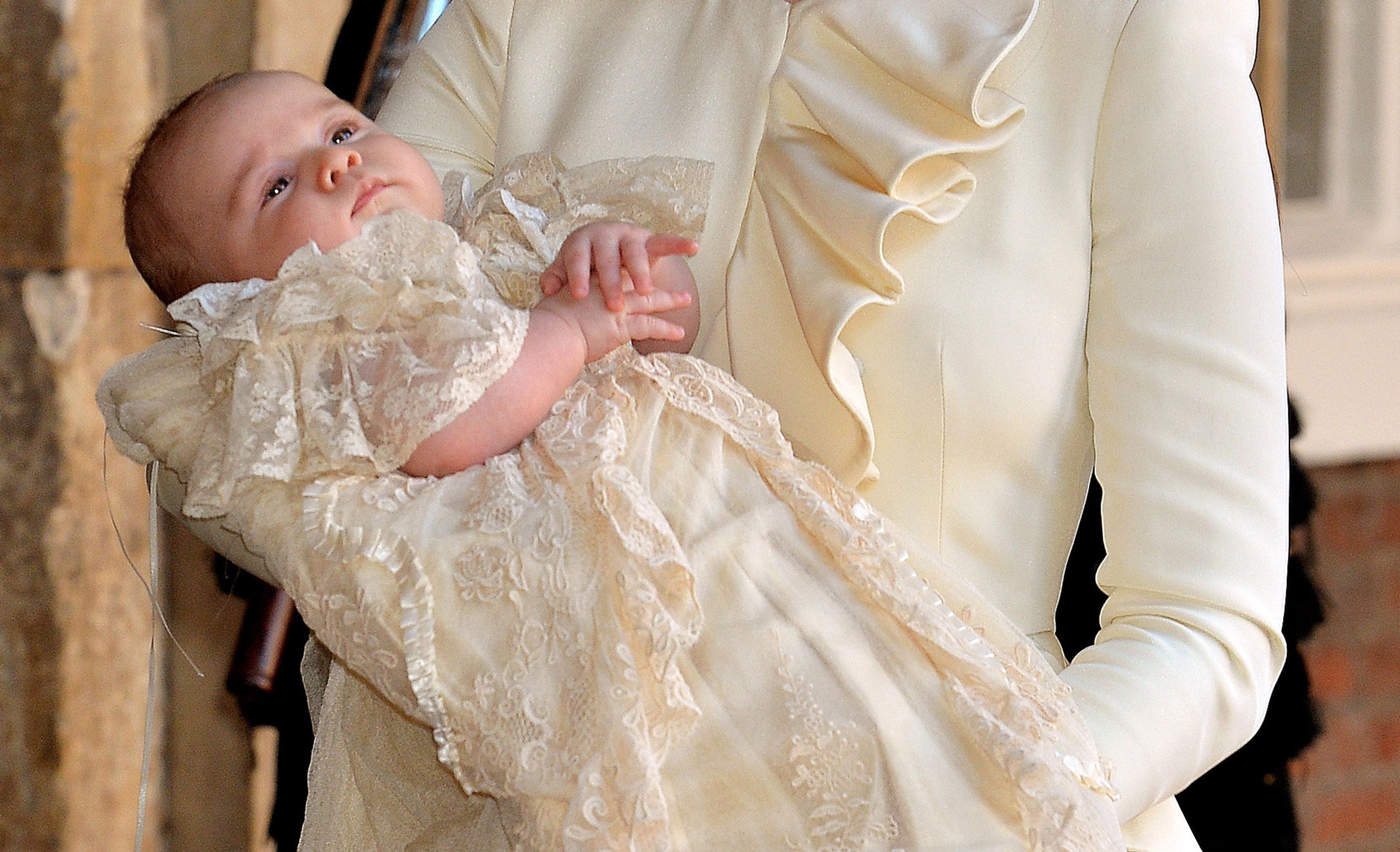 WELCOMING PRINCESS CHARLOTTE
In June 2015, Kensington Palace published the first photos of Princess Charlotte and George, then one year old. In the series of pictures, George is seen sitting on a couch and holding his baby sister.
One image shows George looking down at Charlotte, and another shows him gently kissing her forehead. Additionally, there's a snap of them both looking at the camera, with George looking extremely serious. 
Prince George and Princess Charlotte together at home #WelcomeToTheFamily pic.twitter.com/ednbofPp7v

— The Duke and Duchess of Cambridge (@KensingtonRoyal) June 6, 2015
ATTENDING CHARLOTTE'S CHRISTENING
Along with his parents and closest relatives and friends, George attended the christening of Charlotte at the church of St Mary Magdalene on the Sandringham Estate on July 5, 2015, in King's Lynn, England. 
Even though fans were anxious to check out Charlotte's stunning dress, it was her big brother George who became the real focus of the day. The prince really shone at her christening because of his outfit.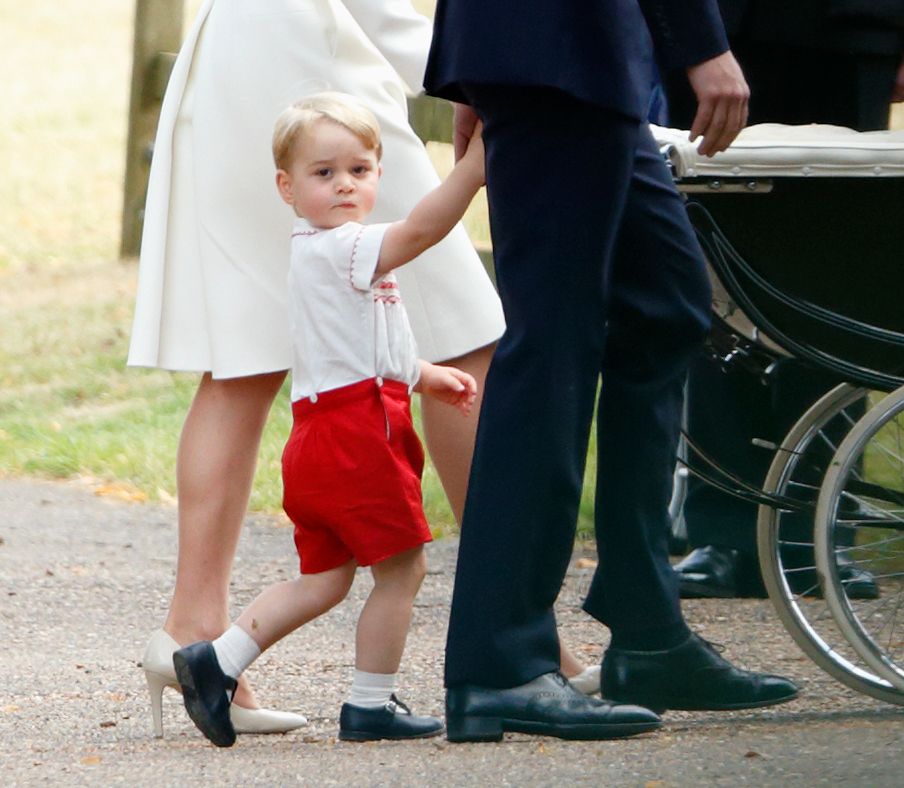 MEETING BARACK OBAMA
Barack and Michelle Obama attended a meeting with the British royal family on April 22, 2016, at Kensington Palace, during which George greeted the former US President in a mini white robe.
The Kensington Palace shared a series of pictures that show Barack shaking George's hand in one photo, and in another, the prince is seen sitting on the rocking horse he received from Barack as a gift at his birth.
Prince George meets The President and First Lady of the United States pic.twitter.com/HZxelhSSr4

— The Duke and Duchess of Cambridge (@KensingtonRoyal) April 22, 2016
LEAVING CANADA
In October 2016, George, then three, said goodbye to Canada, and everyone desperately wished he had never left. George and his family were on an eight-day tour of Canada at the time.
In the final moments of his tour, the future king flew away aboard a small seaplane, waving to the crowd as he bid farewell to the country wearing a navy sweater, red shorts, and knee-high socks.
Watching the aircraft lift off from the groundwater, George pressed his nose against the window. In a pair of headphones for the flight, he squashed his face against the glass, looking too cute.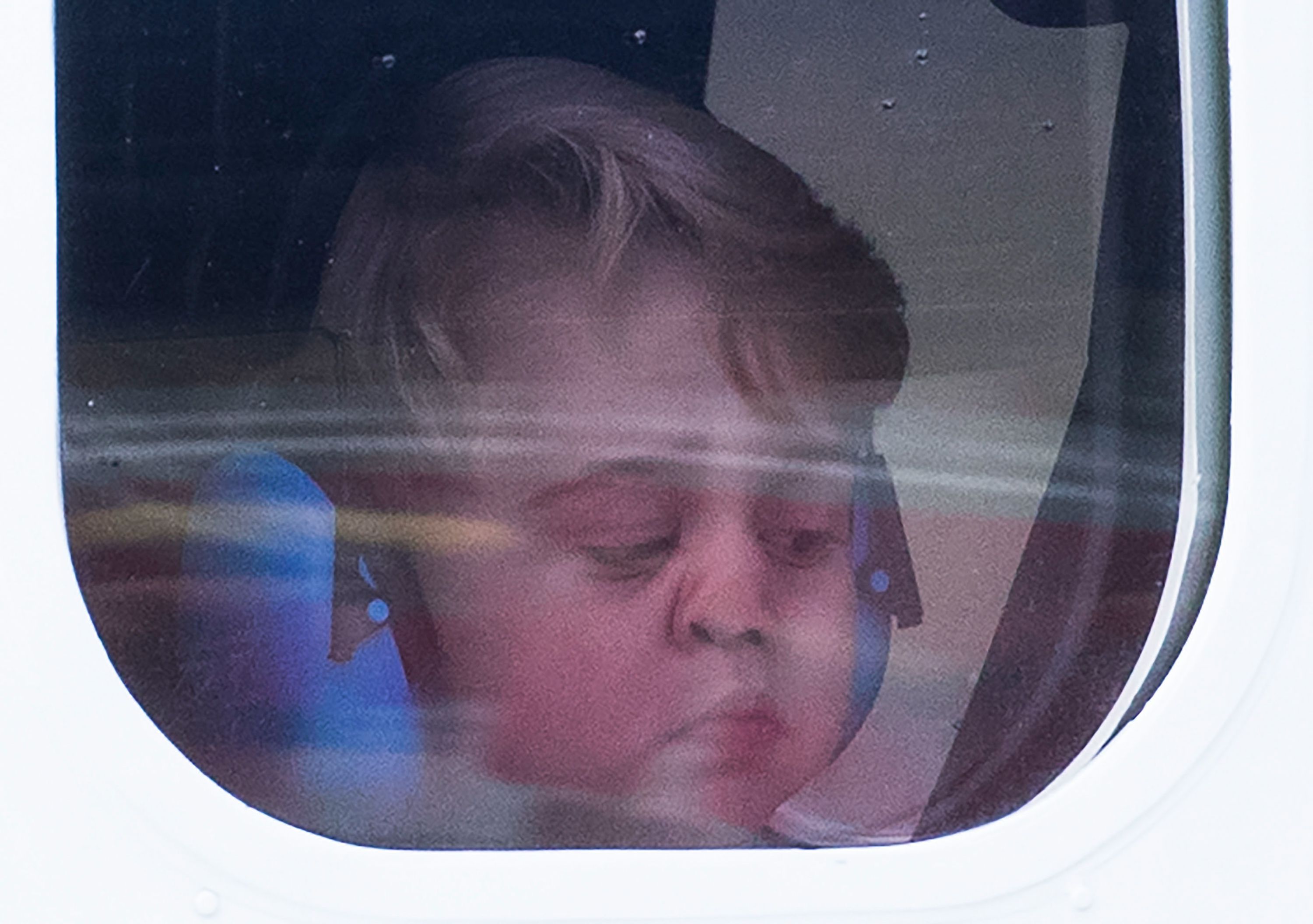 FIRST DAY AT SCHOOL
George arrived for his first day at Thomas's Battersea with William on September 7, 2017. As he walked from the car, he held his father's hand and then shook hands with Helen Haslem, head of lower school. 
Originally, the Duke and Duchess of Cambridge were going to accompany George on his first day; however, they changed their plans because of her pregnancy and severe morning sickness at the time.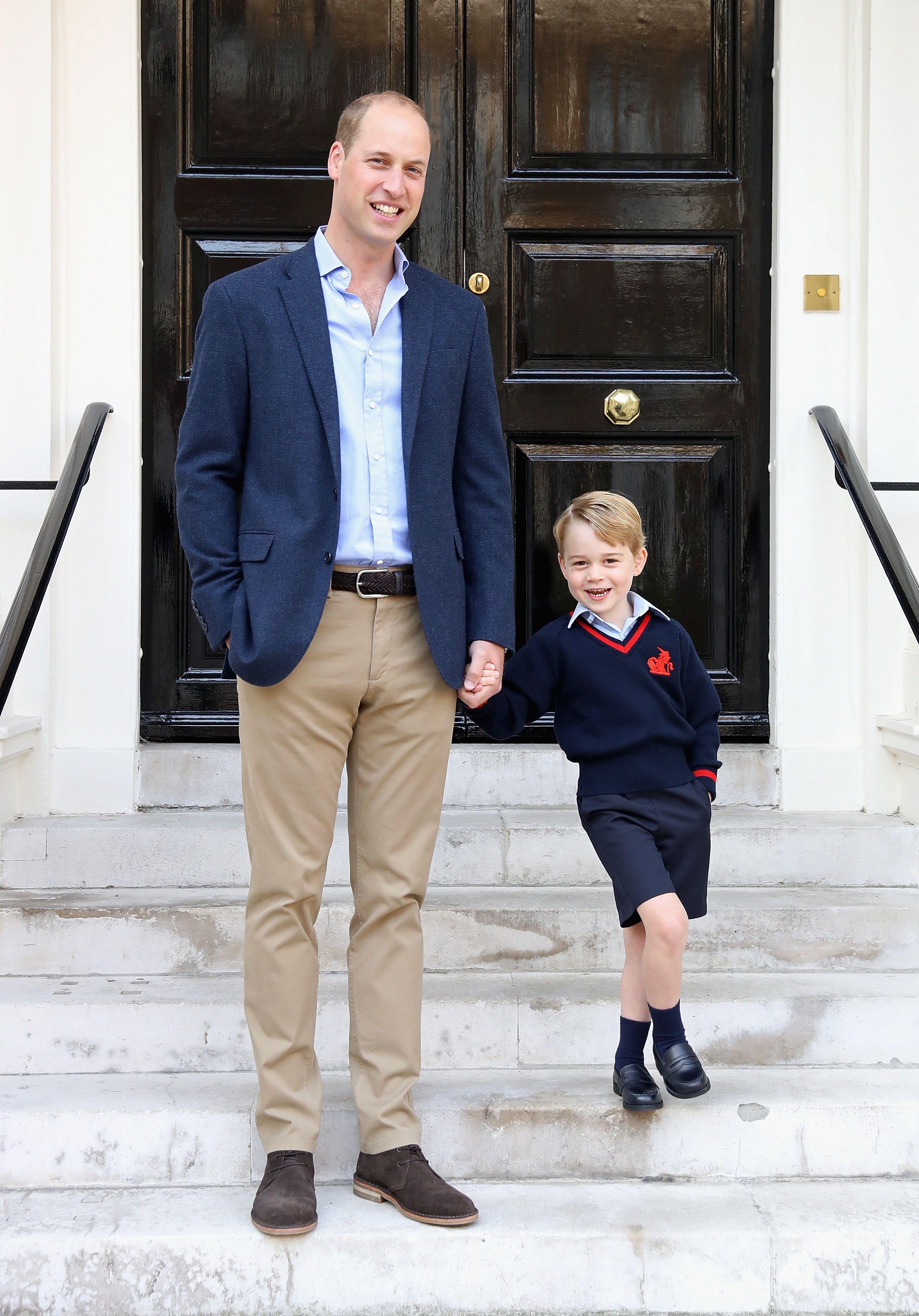 CHEERING ON HIS DAD
In June 2018, George and his sister Charlotte cheered on their dad at the Maserati Royal Charity Polo Trophy at the Beaufort Polo Club. The brother and sister duo's snaps indicate they had one heck of a time together.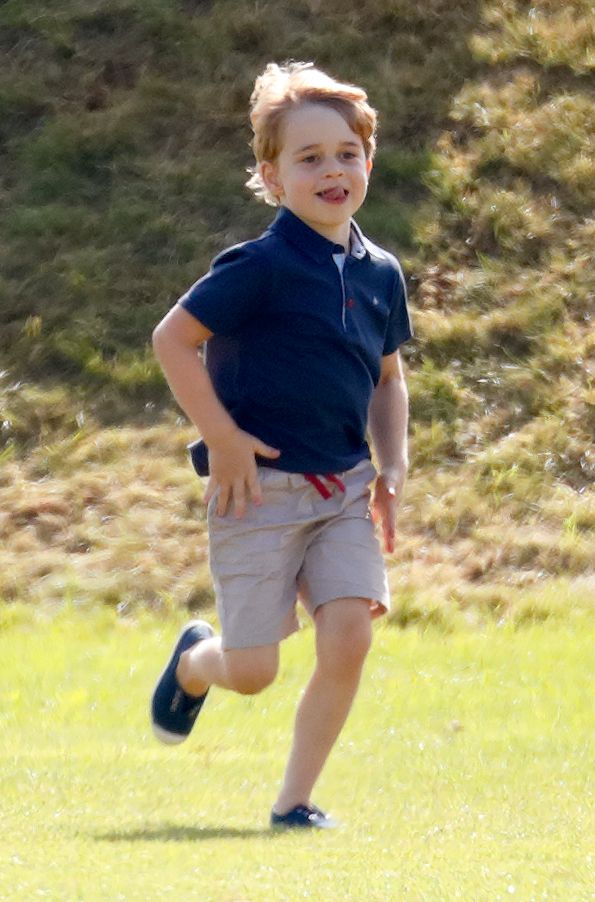 COOKING PUDDING ON CHRISTMAS
In December 2019, George took part in making Christmas pudding in the holiday photo. He was accompanied by his father William, grandfather Prince Charles, and great-grandmother Queen Elizabeth II.
These creations were delivered to veterans in the UK as part of the Royal British Legion's Together at Christmas initiative, which aims to tackle loneliness and isolation experienced during the holiday season by many.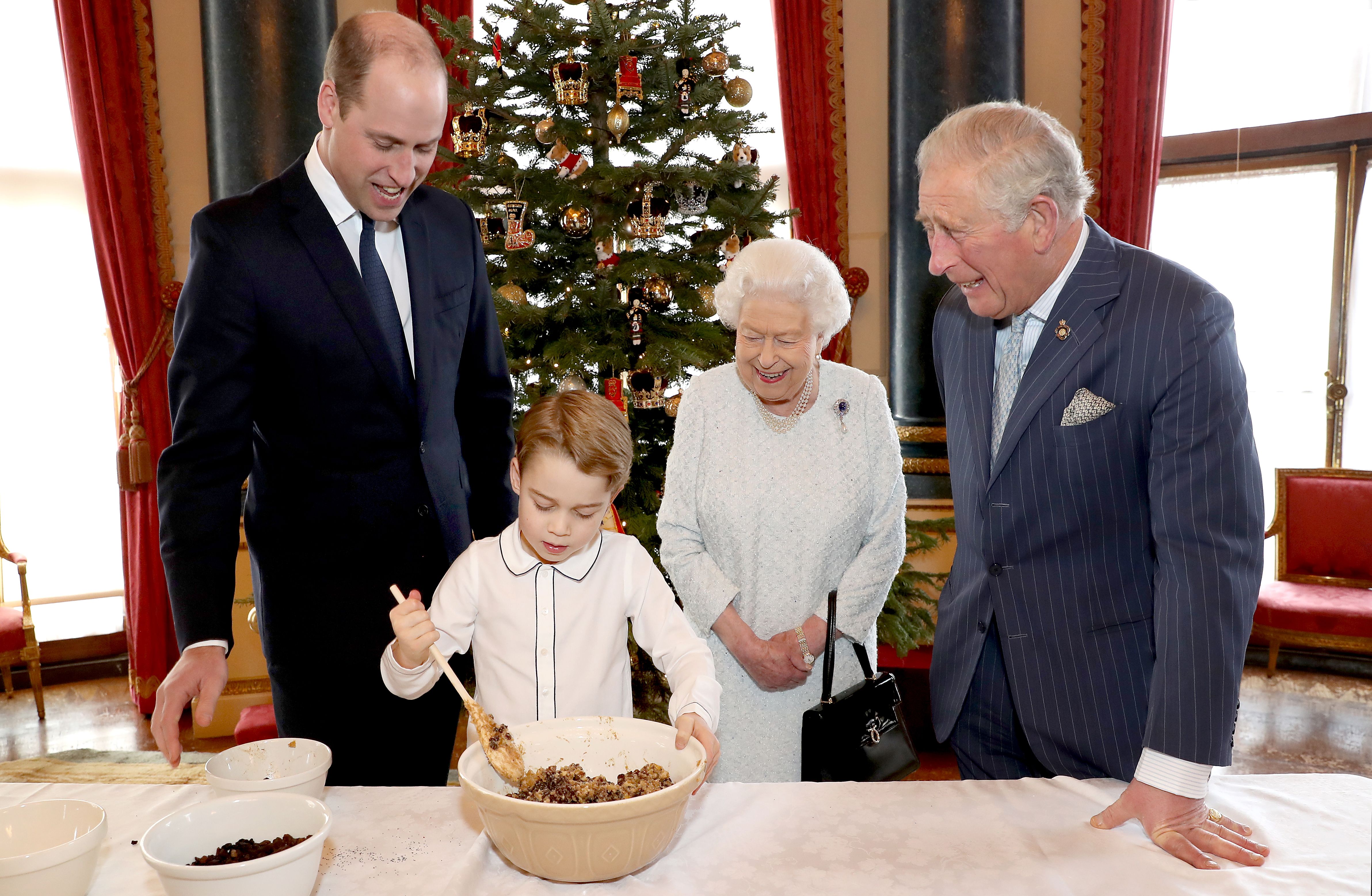 CELEBRATING HIS EIGHTH BIRTHDAY
George celebrated his eighth birthday just weeks after cheering for the England team at the Euro Cup. Middleton took a new photograph of the young royal to commemorate the occasion, following tradition. 
As he grinned for the camera, the birthday boy was sitting outside on the Land Rover Defender. The prince sports a new shorter hairstyle in a blue and orange striped navy polo shirt paired with matching shorts.
As the eldest child of the Duke and Duchess of Cambridge, George ranks third in line to the throne following his father William and grandfather Charles, so he faces an important future ahead.
George began his royal duties very early on: he accompanied his parents on their tour in New Zealand and Australia at just nine months. The BBC dubbed him the star of the show despite his two appearances during the tour.