Tina Louise's Twin Grandkids Melt Hearts with Angelic Faces Posing in Matching Outfits in New Photos
Instagram users melted over recent images of actress Tina Louise's grandchildren this week. The "Gilligan's Island" star's daughter posted the picture of her look-alike twins for all to gush over. 
Many people know Tina Louise as Ginger from "Gilligan's Island," but two adorable children know her as grandma. The iconic TV actress's only daughter with her ex-husband, Les Crane, has twins with the sweetest faces.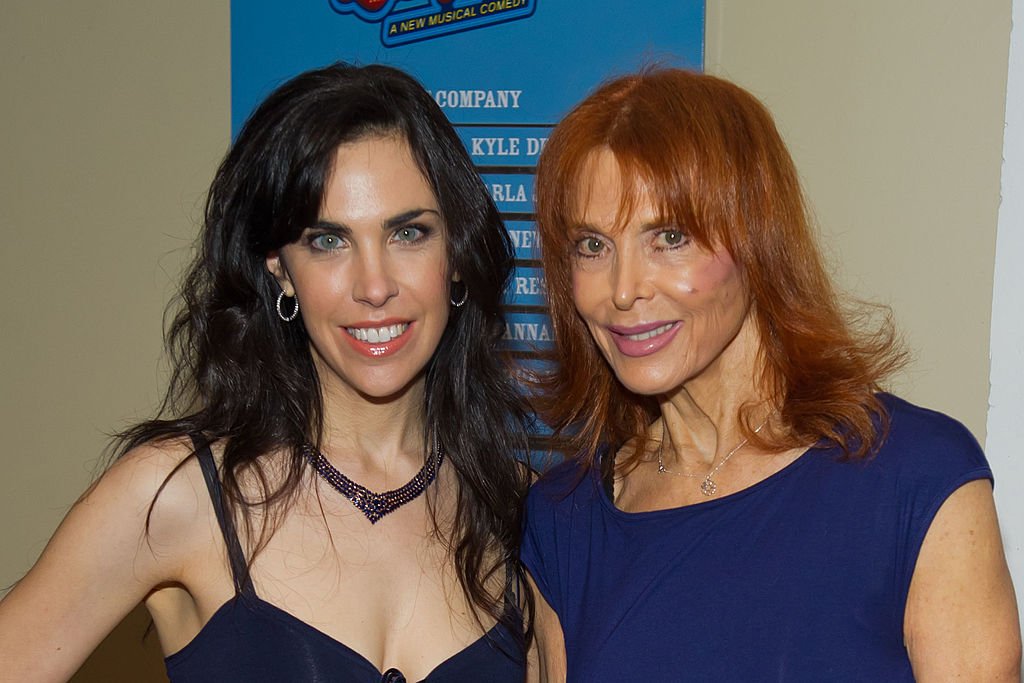 The toddlers Kingston and Clementine are undoubtedly Caprice's pride and joy, as seen on her Instagram. Her latest post adorably demonstrates why she continually shares snapshots of the toddlers on social media. 
In Crane's latest Instagram post, her twins, Kingston and Clementine, look fantastic in their yellow ensembles. The twins hold hands, laugh together and embrace each other in many of the pictures shared in the post. 
Their mom also gives her followers a closer glimpse at each toddler as they smile sweetly for the camera. The children's beaming grins and yellow outfits exude a cheerful mood that their mother touches on in the caption. 
Crane quotes Jimmie Davis' "You Are My Sunshine" in the caption, bringing light to her twins' joyful nature. Of course, fans could not resist leaving a couple of comments behind to show their appreciation of the cute twins. 

Many even pointed out adorable elements of their outfits, such as Clementine's tiny cowgirl boots matched with her dress. One also can't help but notice that the blue-eyed pair look identical to their beautiful mother. 
The twins are extremely lucky to have their mother's genes running through them because she is a very talented woman. Crane is not only the offspring of two television legends, but she also holds her own in the industry. 

As far as a resume goes, Crane has a pretty impressive one with titles such as international best-selling novelist featuring in it. She is also a screenwriter with credits that include "Love, Wedding, Marriage" and the "90210" reboot. 
Although there is no doubt that Crane is skilled and talented in her own right, she does have a leg up with her genes. Not only was her mother an actress, but her dad was also one of the most popular talk show hosts. 
Les Crane's talk show may have been short-lived, but he is known as one of the firsts to challenge Johnny Carson's prime on late-night TV. He also set a precedent for interviewers such as Howard Stern. 
Les Crane married five times and had his daughter, Caprice, during his fourth marriage, which lasted five years. As a result, Crane is an only child between her mother and father, who are also surprisingly only children. 
Although Crane grew up in a home with two stars for parents, she assures the press that things were normal at home. An interviewer once asked whether her mom wore sequin gowns around the house, and Crane revealed she was more likely to do so. 
Louise may be more practical than her daughter, but she is not unaware of the impact of some of her roles. In 2016, she revealed that she still has people approach her about "Gilligan's Island" to tell her how much they love it. 
However, Louise notes that she normally does not like to look back at her work on the show in order to move forward. Unlike many of her co-stars, she has not participated in the reunions that aired over the years. 
Perhaps, Louise's schedule is entirely occupied by two too cute to handle copies of her daughter. Nobody would blame her for taking a step away to focus on those two pieces of sunshine that Crane so generously presents to the world.