Abby De La Rosa Is 1 of 3 Women to Birth Nick Cannon's Kids This Year — Meet the Mom of Twins Zion & Zillion
Abby De La Rosa is a first-time mother to two children she shares with TV personality Nick Cannon. Here's everything that we know about the broadcaster. 
Abby De La Rosa is one of three women who gave birth to Nick Cannon's kids this year. De La Rosa is from Los Angeles and is passionate about music.
After graduating from high school, she went straight to a broadcasting school to develop her skills as an aspiring radio personality.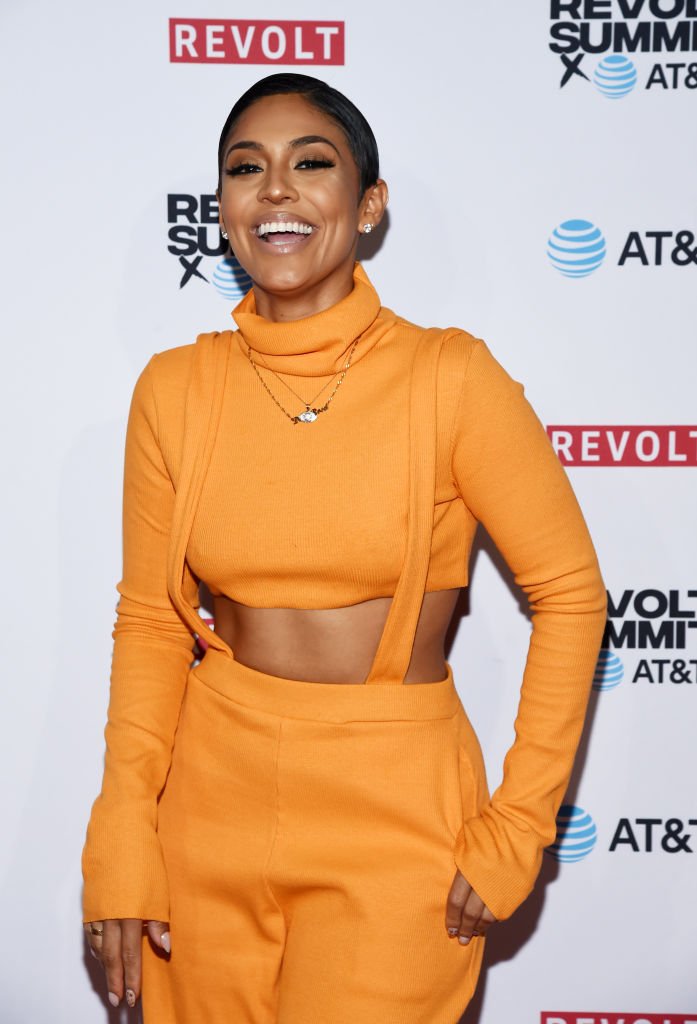 ABOUT DE LA ROSA
Immediately upon graduating from the institution, she began her radio career. "I was blessed with a street team gig at a Latin station that happened to be on the same floor level as Power 106," she told VoyageLA in 2019.
De La Rosa managed to score an audition for one of the open street team positions, but they did not get back to her. However, following a year of silence, she finally received what she described as a "fate-filled" phone call and secured a position "on the street team of my dreams!"
THE CAREER
She has worked there for years under the mentorship of DJ Carisma by hosting her mix shows and podcast. She found herself learning and working alongside some radio elites and had the opportunity to interview renowned hip hop artists on her artist series titled "The Rose Delivery."
It is a platform where the iHeart Radio star started when she first started getting into Deejaying "after years being around it and already, I've been so blessed in it, and there's no telling what's next!" she explained.
However, the journey was anything but easy for the international DJ who shared, "Everything was a struggle, but what kind of boring journey would it be without hardships?!"
De La Rosa added that anything worth having will inevitably take time, including people's belief in you and that one needs to keep it moving, nonetheless.
She is also a businesswoman as she launched a company called Masked by La Rose. According to The Sun, the 30-year-old sells reusable and washable masks on her site.
The products include a beaming mask that costs $30 according to her website and has sequin and glitter details. They come in dark colors, including black, brown, and blue, as displayed on her site.
HER RELATIONSHIP WITH CANNON
De La Rosa is most well-known for being Cannon's girlfriend. It is unclear when the pair started dating, but they welcomed twin babies this year.
In April, the couple announced that they were expecting twin boys by sharing portraits from De La Rosa's maternity photoshoot on social media.
PREGNANCY & BECOMING PARENTS
She documented her pregnancy journey months before revealing her baby boy's paternity. The gender reveal came three months after De La Rosa hinted at the father of her then-unborn kids by sharing they reconnected in 2020.
The star stated that the actor's honesty and openness won her heart above all else and that he changed her life "in all the most unconventional ways."
They eventually welcomed their sons on June 14, with De La Rosa taking to Instagram to gush over her newborn babies only two days later after birth, writing:
"Welcome to the world Zion Mixolydian Cannon & Zillion Heir Cannon."
HIS KIDS' & BABY MAMAS
While she is a first-time mom, the "Wild 'n Out" host is now a father of seven children with four other women. Interestingly, he has other older twins whom he shares with singer and ex-wife Mariah Carey.
The former couple were married for eight years from 2008 to 2016 but filed for divorce in 2014 and eventually separated two years later. Together they welcomed daughter Monroe and son Moroccan Scott Cannon, now ten years old.
Monroe, along with her sibling, was born on April 30, 2011, which was also her parents' third wedding anniversary. She was named after Marilyn Monroe, who happens to be her mom's inspiration but does not have a middle name as her brother.
Moroccan, who is Cannon's first son, was nicknamed "Roc." His first name comes from the Moroccan décor in the apartment where his dad proposed to his mom in 2008. He shares his nickname with his father which is in reference to Cannon's grandmother's maiden name.
The rapper has another son and daughter with a former girlfriend, Brittany Bell. The pair share Golden "Sagon" and Powerful Queen. Golden was born on February 21, 2017.
The bubbly-looking youngster celebrated his fourth birthday early this year, which his parents themed after "The Karate Kid." Cannon's baby No.4 is Powerful Queen, born in December 2020.
The 40-year-old comedian shares his seventh child, Zen S. Cannon, with Alyssa Scott. Scott is a model who once appeared on his music game show "Wild 'n Out" and gave birth on June 23, 2021. Cannon confirmed that he fathered the child on a Father's Day Instagram Story.