Nick Cannon's Twin Sons with Abby de la Rosa Show Their Faces for the First Time in Matching 4th of July Onesies
Nick Cannon's youngest twins with music DJ Abby de la Rosa melts hearts as they show their faces for the first time in matching 4th of July onesies during a holiday visit to their grannies.
Nick Cannon is a talk show host, rapper, actor, and father to seven kids from four different women. While some critics may not approve of his escapades with different women, nearly everyone loves to see the faces of these cuties that often tug at hearts.
Their dad and mothers have no problem showing off the tiny Cannon minions. During the nation's holiday— the independence day, 4th of July, one of Cannon's baby mamas, Abby de la Rosa, shared posts of her new born babies online.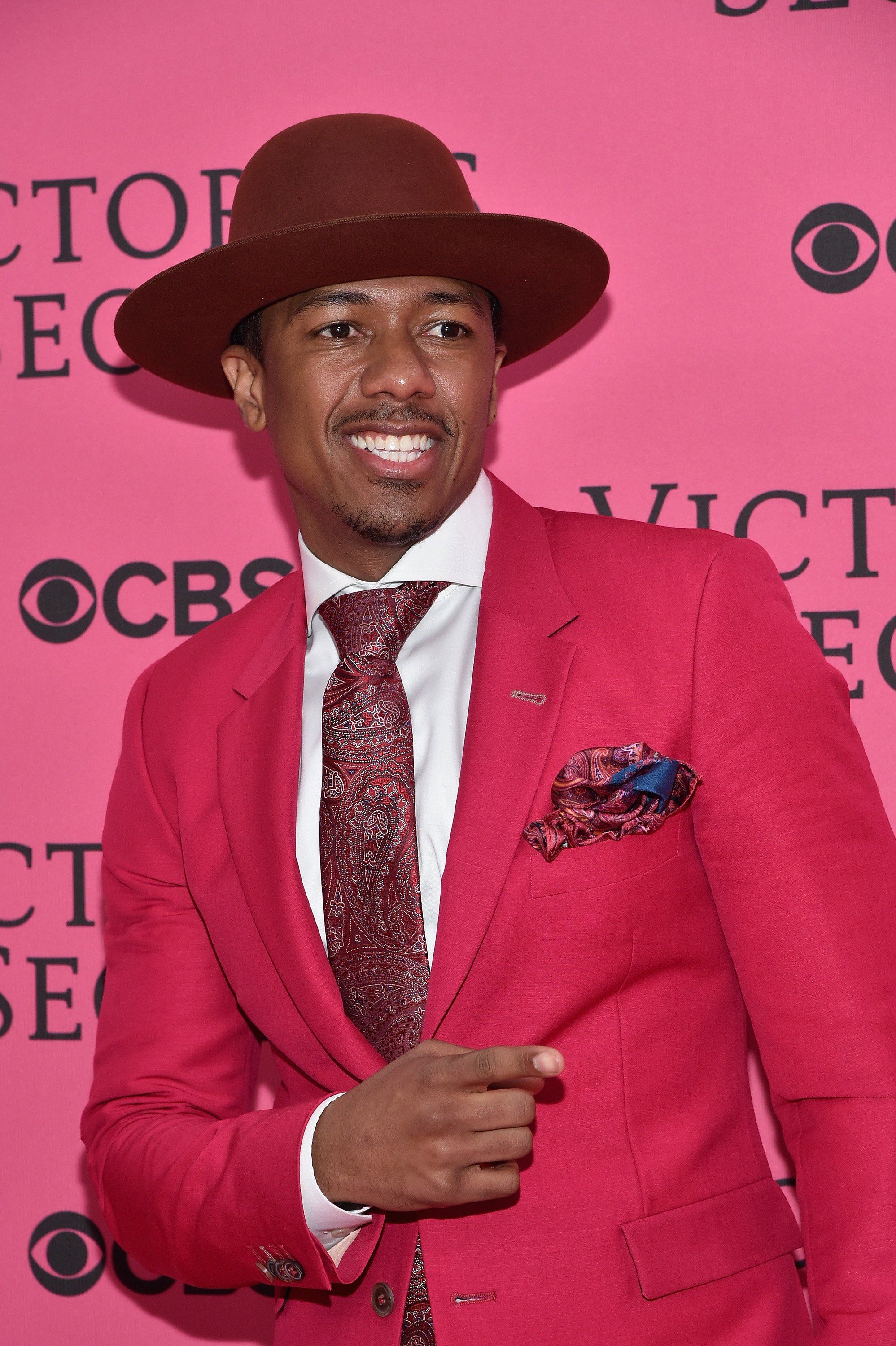 De la Rosa, a professional DJ, stormed the internet with charming, heart-tugging images of their infant twin sons, Zion and Zillion, lounging on a balanced cushioned giraffe-themed couch.
The boys twinned in matching red, blue, and white patterned onesies with the inscription "My 1st 4th of July" boldly written on them. They posed in a sitting position but had their eyes shut and mouths stuck on pacifiers.
Beside the sleeping babies was a huge wooden board decorated with creative designs on top and a heartwarming message of love written on it.
The photoshoot was taken in their grandparent's home during a first-time family visit. De la Rosa admitted that her parents were thrilled to have the young ones over and received them warmly. She captioned the shot:
"OUR FIRST FOURTH OF JULY… Grandma and Grandpa gave us the warmest welcome."
Many fans were quick and excited to comment on the little princes' outfits and faces, being that this was the first time seeing them since birth. 
A few seconds after the post was shared, Zion and Zillion's mom added another dose of cuteness by sharing a clip of her cuddling her babies.
The mother of two held them firmly in both arms, smiled, and gazed at them. Fans could see her dressed in blue and white, nearly matching her son's 4th of July themed ensemble.
De la Rosa later posted a message sent to her by the grandparents who were happy to welcome their grandbabies on her Instagram stories.
NICK CANNON
Nick welcomed four kids in less than a year! He has always been expressive about his urge to build a large family with multiple kids, so everyone is aware of his excitement towards fatherhood.
Like De la Rosa, Scott had a maternity shoot with her baby daddy before the arrival of the infant.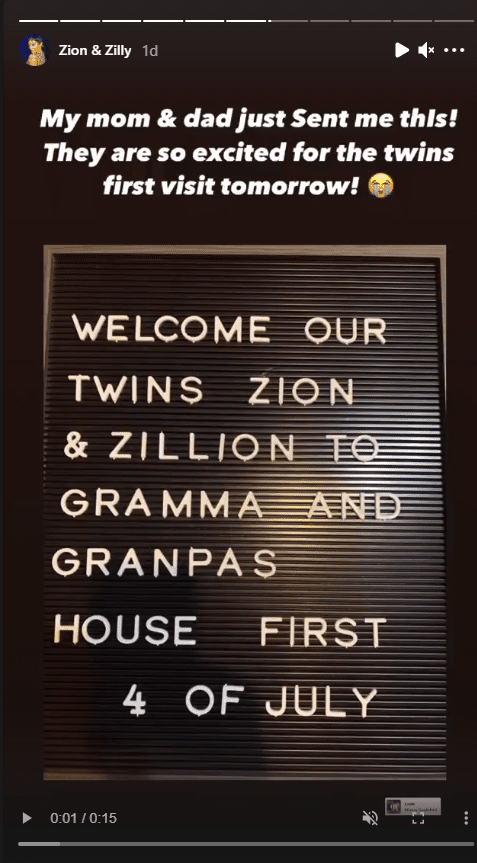 The first time he was ever called a dad was about a decade ago, when he welcomed his first set of twins, daughter Monroe, and son, Moroccan, with his former wife Mariah Carey.
The rapper has only been married once, he exchanged marital vows with celebrity singer Mariah Carey, and the pair began building a family. This happy-ever-after was cut short after news spread that they have gone their separate ways, with both parents sharing custody of the twins.
Nick later moved on with Brittany Bell, a dancer, and former model. The pair were in an on-and-off relationship for years and they welcomed a son, Golden, and a daughter, Powerful Queen during their time together.
While the world thought that Cannon had drawn the curtain on kids, De la Rosa, a woman involved with the rapper, announced her pregnancy with twin boys.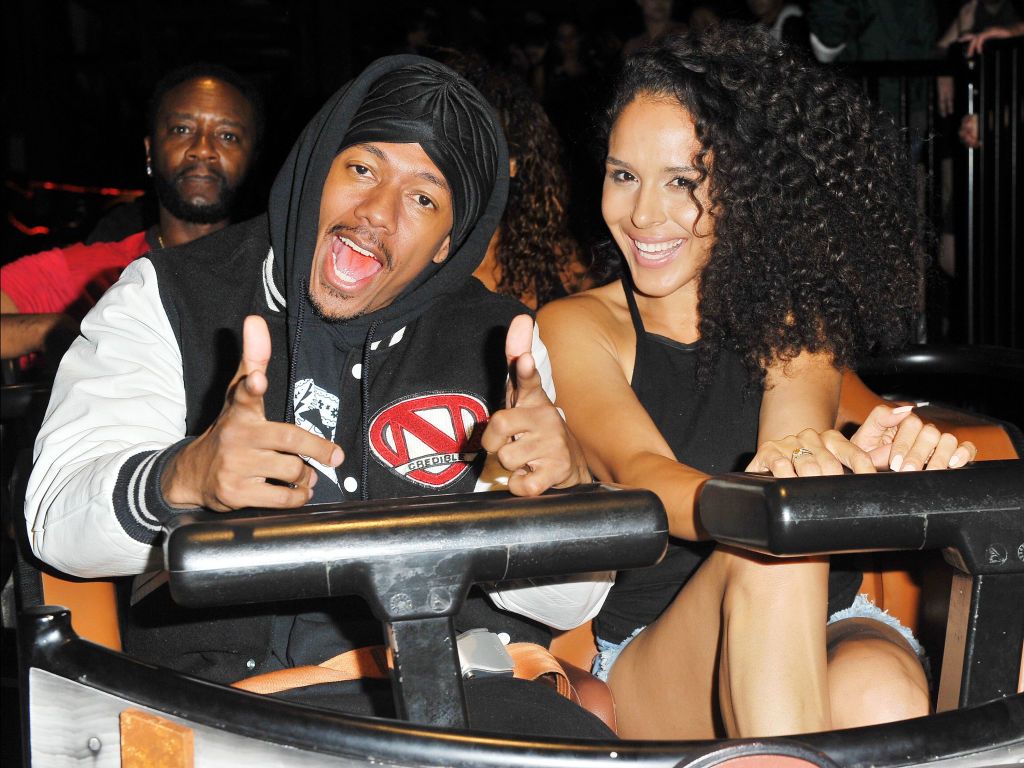 The pair had an outdoor themed photoshoot, showing the then expectant mother's huge baby bump and the seemingly proud father beside her.
De la Rosa's caption exhumed sheer happiness and a piece of upfront advice to their unborn kids. She established that the world may be cruel but that with their parents' love and support, they would be able to weather any storm.
Just while the nation prepared to celebrate the independence day and the latest twins in town, Alyssa Scott, a model linked to Nick, celebrated the birth of his seventh child!
On Saturday, she shared snaps announcing that their son was born on June 23, a week after the twins arrived. Like De la Rosa, Scott had a maternity shoot with her baby daddy before the arrival of the infant.
Nick has joined the league of black stars with different babies from different women. However, he is blessed to have women without baby mama dramas, and he co-parents healthily with the entire pack!