Dick Gregory's Wife Lillian Not Only Raised His 10 Kids but Was Also a Hero & Civil Rights Activist – Meet Her
Lillian Gregory is famous for being the wife of human rights activist Dick Gregory. However, her impact and legacy transcend being only a wife and mother. Meet Lillian Gregory!
Dick Gregory was born on October 12, 1932, in St. Louis, Missouri. He was the second child amongst six children and grew up in very terrible conditions. Although the comedian was raised in poverty, he always found a way to be cheerful by making others laugh.
Before he died, Gregory was fully involved in the Civil Rights Movements in the 1960s. He established great friendships with fellow activists like Medgar Evers and Dr. Martin Luther King Jr.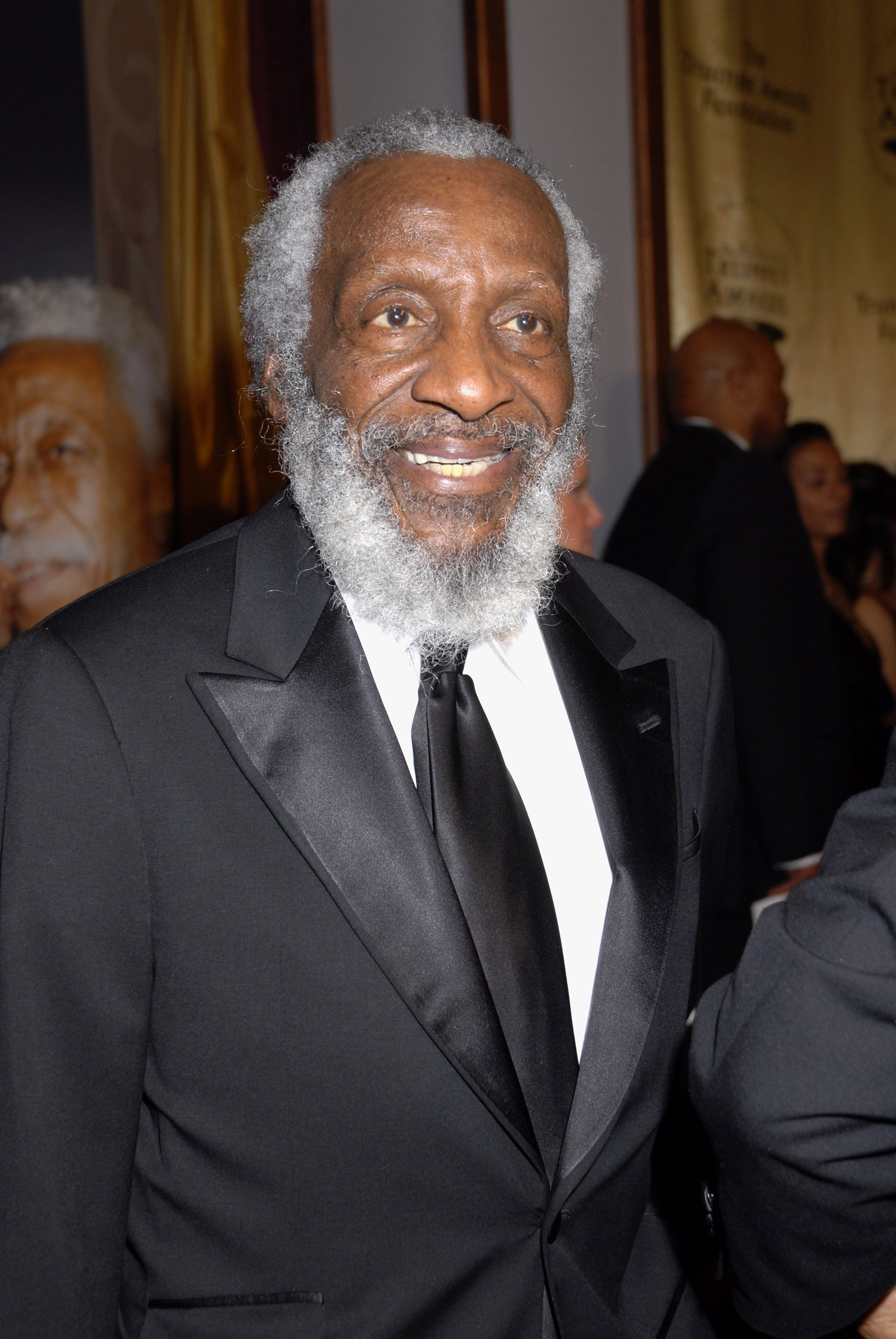 Time and again, he was arrested and jailed for his activism but drew motivation and encouragement from the setbacks. Apart from being an activist, Gregory was also politically inclined.
In 1967, he ran for the office of the mayor of Chicago and ran for US president in 1968. In all, Gregory was a devoted husband and father. He was married to his beautiful wife, Lillian Gregory, and the pair has 11 children but lost one son in infancy. 
INSIDE THE LIFE OF LILIAN GREGORY
Lillian raised her ten children to be outstanding, and till today, they are a significant part of her life. During Mother's Day celebration in 2017, Lillian's daughter Ayanna took to her Instagram page to celebrate the icon. In the caption of the post, she wrote:
"Happy Mother's Day to my queen Mama Lillian Estelle Gregory! She took care of seven daughters and three sons and Dick Gregory! Muff said… Mama, this one's for you. "
Lillian is not only a mother to ten kids; she was also a civil rights activist, just like her husband. During a chat with the hosts of "Great Day Washington," Lillian's son Yohance Maqubela made it known that his mother was always an activist.
The comedian always supported his wife in everything she did, and the favor was returned.
Maqubela urged the public to recognize the sacrifices made by people like his mother. During the interview, Ayanna also revealed that her mother was often arrested and she spent a lot of time in jail, even when she was pregnant.
In 1963, Lillian was five months pregnant with twins when she sat in prison in Sam, Alabama, protesting for voting rights. According to Maqubela, even though many people did not know his mother's story, she was a hero.
CELEBRATING LILLIAN GREGORY
Maqubela and Ayanna organized a benefit for their mom on November 26, 2018, to celebrate her life, legacy, and impact on her generation.
A few days later, Ayanna expressed her gratitude to those who celebrated the Gregory family matriarch via an Instagram post.
LILLIAN'S IMPACT ON SOCIETY
Before the special occasion, Ayanna updated her fans with a throwback picture of her mom speaking out on a stage, and it was inspirational. She confessed that she loved how her dad's head was down in the picture, listening to Lillian.
Lillian and Dick impacted many lives while they were alive, including those of young people. Once, an Instagram post shared on the latter's feed contained words of appreciation to the pair from a young man who was helped by them. 
The caption explained that the couple was very instrumental in caring about young people and helping them advance in life.
LILLIAN AND DICK'S MARRIAGE
Despite being at the forefront of activism, the husband and wife enjoyed a happy marriage. They first met at the University of Chicago, where Lillian worked in the library, and Dick was running track and eventually tied the knot in 1959.
The comedian always supported his wife in everything she did, and the favor was returned. During an interview, Dick referred to his beautiful wife as his "backbone."
On what would have been their 62nd marriage anniversary, Ayanna took to her father's Instagram page, which she handles to celebrate them in grand style.
The comedian died on August 19, 2017, aged 84, in Washington DC, and according to The Associated Press, he passed away following a severe bacterial infection. Lillian is still alive and well and was celebrated on her husband's Instagram page on her birthday last year.