Fans Shame Joseline Hernandez after Daughter Looks Like She 'Dressed by Herself' for Museum Visit
Joseline Hernandez' followers criticized her for the clothes her daughter wore for a museum visit. Some people even wondered if Hernandez dressed Bonnie in the dark.
"Love & Hip Hop: Atlanta" star Joseline Hernandez is no stranger to controversies, especially during the five years she was in a relationship with record producer Stevie J.
The product of their headline-grabbing romance is Bonnie Bella Jordan, born in December 2016. Unfortunately, the former couple couldn't work things out and parted ways.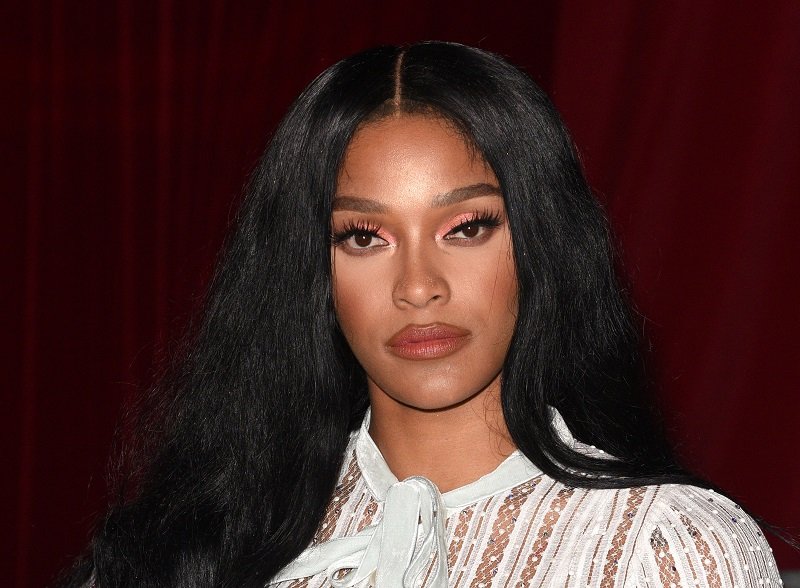 BACKLASH OVER BONNIE'S CLOTHES
Speaking of Hernandez' daughter, she makes regular appearances on her mom's Instagram account, but one photo taken at the Vanderbilt Mansion National Historic Site sparked controversy. 
Some social media users complained about Bonnie's outfit – a white dress with a colorful floral pattern, pink shoes and socks, and braided pigtails. Scroll down to see it.

A netizen wondered why Bonnie always looked like she dressed herself. Another Instagram user asked why Hernandez "always dresses" Bonnie in the dark. "You dress better," wrote a third person.
It was not the first time that Hernandez was dragged for her daughter's looks. Earlier this year, she posted photos from Sunny Isles Beach in Florida, but her followers called her out for Bonnie's "messy" hair. 

MOVING ON
For years, Hernandez and Stevie J were involved in a very public and unhealthy feud. Things took a dramatic turn in 2019 when she temporarily lost custody of her daughter. 
Hernandez once said that no matter what you go through – arguments, fights, "court system" – the situation would eventually get better.

In May 2020, Hernandez not only admitted that having Bonnie was the best gift she could have given herself but also credited her daughter for helping her grow up. Hernandez pointed out that Bonnie would always tell her, "Mama, be nice."
Stevie J and Hernandez seem to have a relatively amicable relationship at the moment, which is especially surprising because they used to break up and get back together over again.  

HERNANDEZ' NEW PARTNER
Nowadays, Hernandez is engaged to music producer Robin Ingouma, better known as Balistic Beats. The Miami-based DJ has worked with some famous musicians, including Tamar Braxton and Serayah. 
The first time that Hernandez and Balistic were linked together was April 2019, when she posted a clip kissing his head. The following month, they confirmed their relationship.

Hernandez and Balistic underwent many hardships before getting engaged in late 2019, and some of the things they did to improve their relationship were featured in "Marriage Boot Camp."
"Maybe she might not want to [get married]. Maybe I may not want to."
Balistic repeatedly told Hernandez he wanted a relationship where they could treat each other as king and queen. However, he felt she was disrespecting him for being too flirtatious with other men while telling him she was ready to tie the knot.

Through therapy, Hernandez learned that her behavior resulted from being abandoned by the people who were supposed to commit to her – including her parents – so she was afraid Balistic would do the same. 
At the moment, Hernandez and Balistic are planning their wedding, and the pressure has been intense. He once admitted that "anything" could happen during the planning process, including getting cold feet. The DJ said: 
"Anything could happen. It's life, we're human. So, maybe she might not want to. Maybe I may not want to."
On the other hand, Hernandez once admitted that "the whole wide world" kept asking questions, including whether or not they would actually marry. The couple has already decided on one aspect of the wedding: Bonnie will be the flower girl!