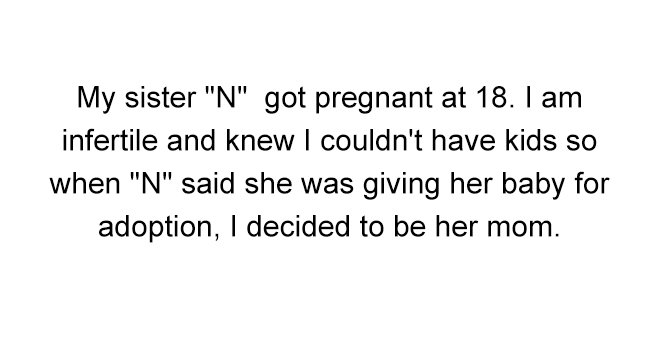 Amomama
Woman Adopted Sister's Unwanted Child and Now She Wants Her Baby Back
Several years ago, a Redditor adopted her sister's child and raised her as her own. Then recently, her sister came back into their lives and demanded her baby back. The mother refused but felt guilty and turned to Reddit for answers.
When she was younger, a Reddit user named Melodic_Macaroon_541 stepped in when she heard that her 18-year-old sister planned on giving up her baby for adoption. The Redditor legally adopted the baby from her sister, but now she wants her back and won't take no for an answer.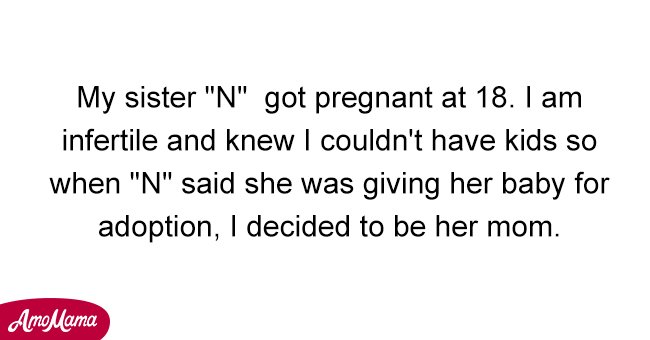 Source: Amomama
It's not uncommon for young women to ask older family members to adopt their children when they feel they aren't ready. While they have to follow the same adoption process as anyone else, a mother can choose who can adopt their child.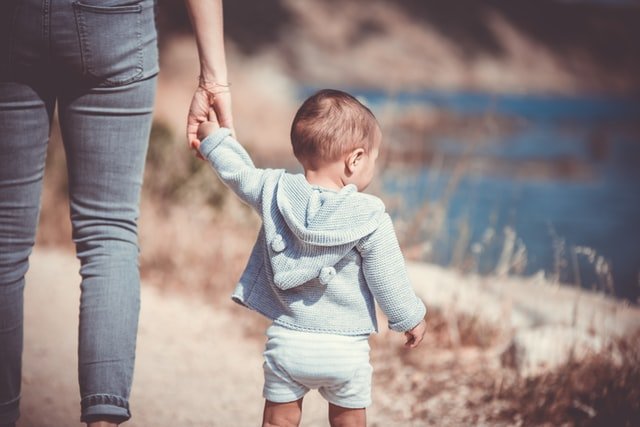 Parent holding child's hands | Source: Unsplash
WOMAN REFUSES TO GIVE BACK ADOPTED BABY TO SISTER
When Melodic_Macaroon_541 first adopted her baby, her sister didn't want anything to do with her. She was young and didn't know the baby's father. By chance, the Redditor met her adopted baby's adopted father, and the pair grew close and eventually got married.
Over ten years after her sister first gave the baby up for adoption, she called her and demanded her baby back. As it turned out, the sister had just got married, and they both wanted kids, but her husband couldn't have any. The Redditor wrote,
"I was speechless for a few moments before replying that if she wants to meet my child as an aunt she is welcome to and we both can sit V down and explain the reason for her absence but she can't just ask me to give up my child. She said she'll sue me as she's the birth mother."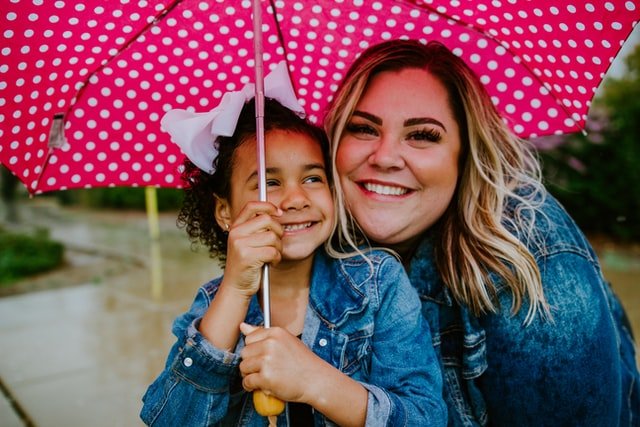 Woman and child smiling under an umbrella | Source: Unsplash
SISTER ASKS REDDITOR TO ADOPT HER BABY, BUT SHE REFUSES
Around a year ago, an anonymous Redditor said that her 19-year old sister offered her the opportunity to adopt her baby, but she refused. The Redditor and her partner had recently had an adoption request denied and were put back on the waiting list. Her teenage sister then reached out and asked them if they wanted her unborn baby.
However, because of her husband's experience in the foster system, the couple had always planned on adopting older siblings since it's usually more challenging for them to find homes. The Redditor wanted to stick to her plan, but she also had reservations about adopting a family member's baby and refused her sister's request.
One of the biggest disadvantages of kinship adoption is that the child's biological parents will usually be around them growing up and at any time may decide they want to reverse the adoption.
Her entire family then turned on her and made the couple feel guilty for saying no. However, she later added that she felt validated when her parents decided to raise the baby for a few years and give her back when it was convenient for her sister. The Redditor had always suspected that was her sister's plan all along.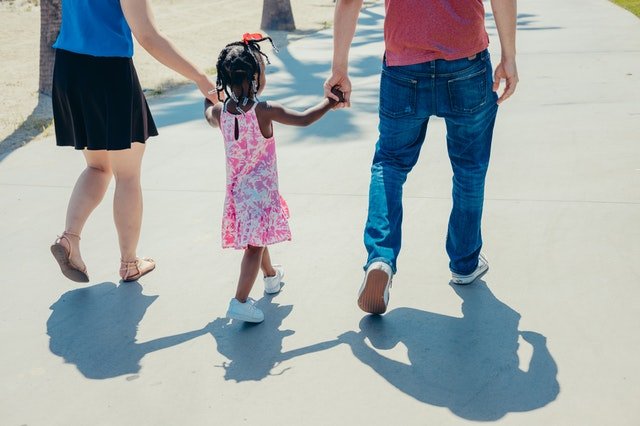 couple holding little girl's hand | Source: Pexels
KINSHIP ADOPTION
People often want to know if it's possible for them to adopt a family member's child, and the answer is yes, but it depends on a variety of factors, and one of them is location. Since different states have different laws, you'll have to navigate through the one in your state to become eligible. Adoption law specialist at Jennifer Fairfax law firm state:
"In general, the adoption process of adopting a family member's baby is considerably simpler than other types of adoption. Some parts of the domestic adoption process will not apply to the kinship adoption process, which can make the process easier and faster."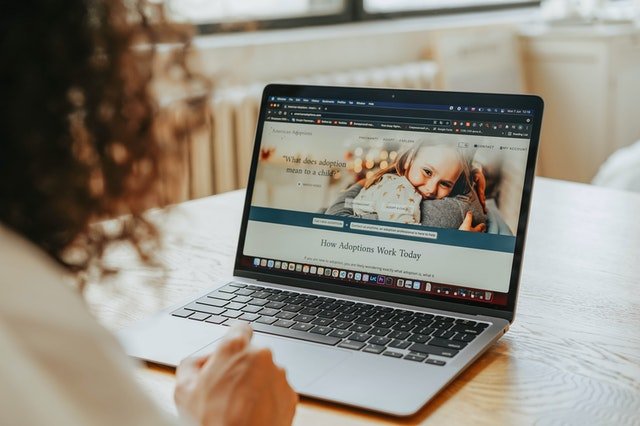 Woman looking at adoption website on computer | Source: Unsplash
Most resources will tell you that before you consider any kind of adoption, you should first get the advice of a professional, preferably an attorney. The adoption process requires a lot of expertise. For example, in states like New York, a mother needs to sign an out-of-court consent that she can revoke within 45 days. New York law firm Gleason, Dunn, Walsh & O'Shea states,
"If the birth mother places her child for a private adoption, she must sign an out-of-court consent, which she may revoke within 45 days. The law requires that the birth mother must show best interests in order for the child to be returned to her, even if she seeks to revoke the consent within 45 days. "
The firm also states that if the surrender is signed in court, then it is "final" and "irrevocable." It's also worth noting that anyone wishing to adopt a child in the United States needs to complete what's known as a home study before they can be deemed eligible for adoption.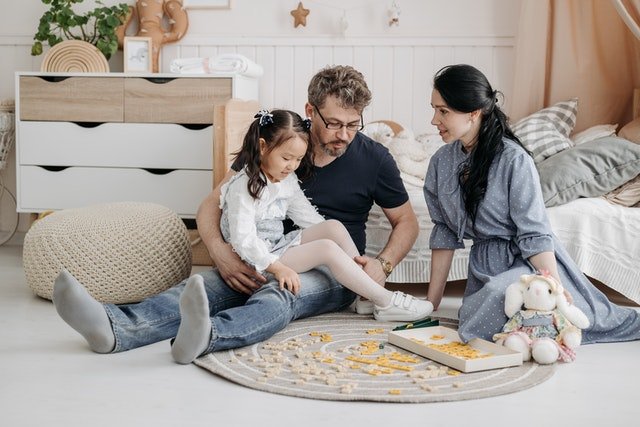 Family playing scrabble | Source: Unsplash
CAN ADOPTION BE REVERSED?
One of the biggest disadvantages of kinship adoption is that the child's biological parents will usually be around them growing up and at any time may decide to change their minds. As shown by the first Reddit story, a child's biological parent can walk in anytime and ask for them back.
The truth is reversing an adoption is possible, but it's very complicated. In order for a court to grant this, the person who wants the reversal first needs to give a compelling argument for the process to be annulled or reversed. As with most adoption cases, the final decision will be based on a child's best interests.
The only people who can ask the court to start this process are the birth parents, adoptive parents, or adopted children. However, once the birth parent has consented to their adoption and a certain time limitation has passed (this varies from state to state), it's highly unlikely that a court will agree to reverse an adoption.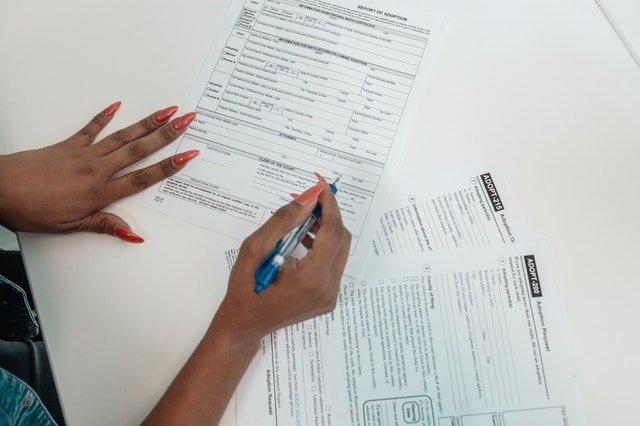 Person filling out adoption papers | Source: Pexels
Kinship adoption can either strengthen a family or tear it apart. The lingering feeling of what they could've had will always be at the back of the birth parents' minds, and it may never go away, and things can easily become toxic.
Kinship adoption is a very sensitive process, but if done right, it can be very rewarding. If a person is considering this or any type of adoption, the best thing they can do is thoroughly read up on it, consult a professional, and do what's best for them. What did you think about these stories? Leave a comment and let us know!
Please fill in your e-mail so we can share with you our top stories!