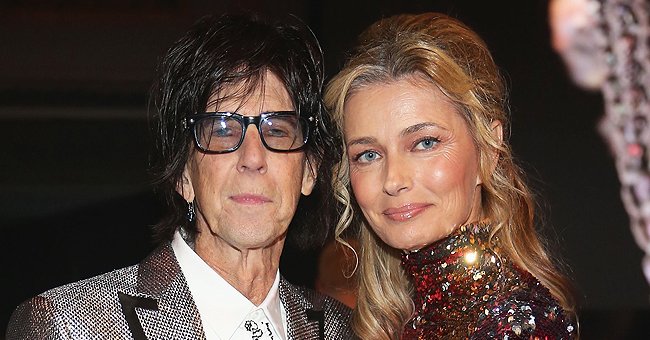 Getty Images
Paulina Porizkova Remembers Late Husband Ric Ocasek on Second Anniversary of His Death

Model Paulina Porizkova remembered her late husband, Ric Ocasek, with a sweet message and selfie on Instagram, following his death two years ago.
On September 12, 2021, model Paulina Porizkova took to Instagram to remember her late husband, Cars frontman Rick Ocasek, who passed away two years ago from natural causes at 75.
Porizkova, who was married to Ocasek for over 25 years, shared a throwback picture of the couple from their last vacation. The photo was taken at Cafe De Monde, which was a special place for the pair.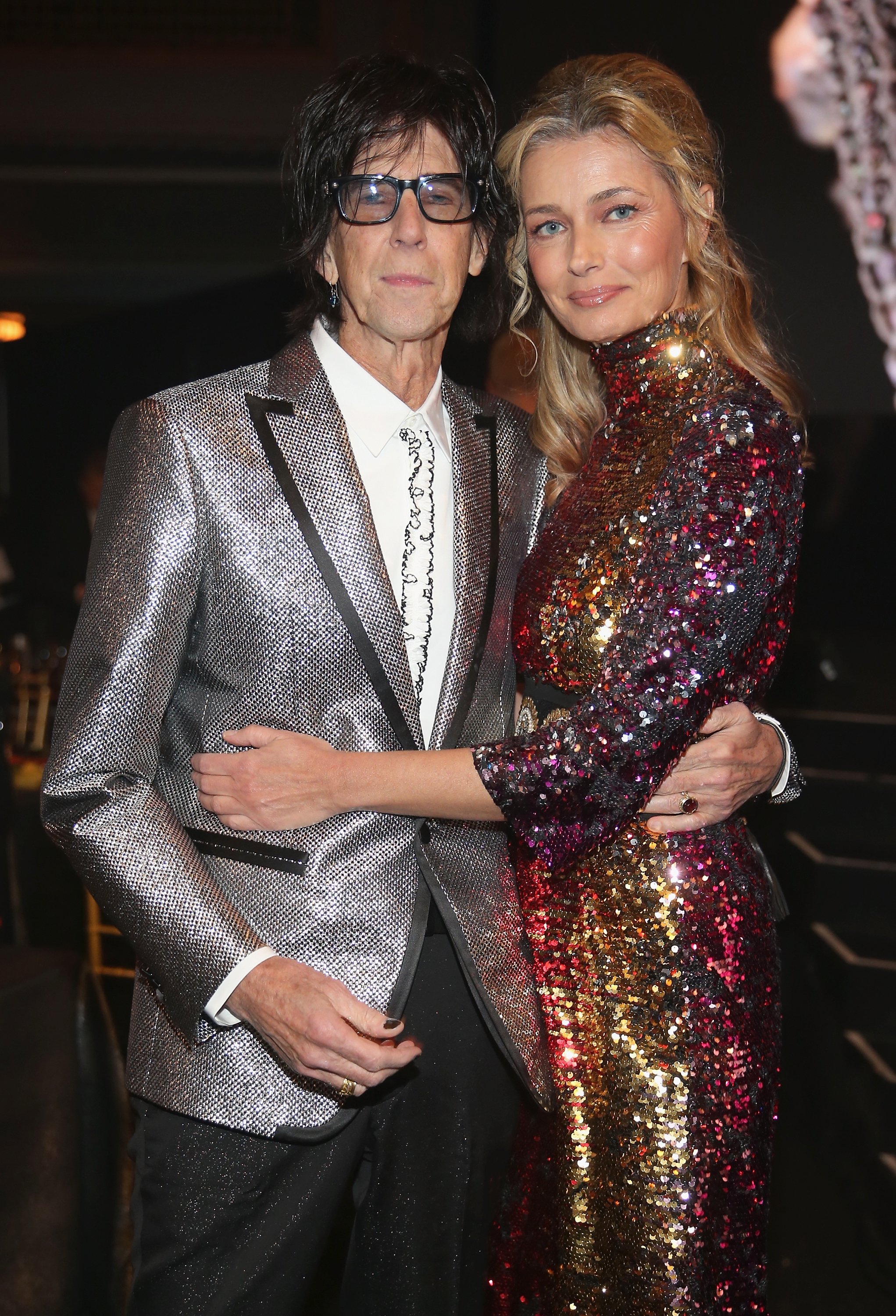 Paulina Porizkova and Ric Ocasek pictured at the 33rd Annual Rock & Roll Hall of Fame Induction Ceremony, 2018, Cleveland, Ohio. | Photo: Getty Images
In the photo, Ocasek and Porizkova have sunglasses on while they lean into each other and smile towards the camera. Ocasek has his arm over Porizkova's shoulder while the model is leaning on her hand.
Porizkova started her moving tribute by noting that it had been two years since her husband's passing. She then went on to share the context of the photo and the meaning of the location. Porizkova explained:
"This photo is from our last vacation. Cafe Du Monde. He brought me here for many years to celebrate the day we met, May 4th 1984."
Paulina Porizkova pictured pictured on the runway for the Jiri Kalfar Ready to Wear Fall/Winter 2019-2020, 2019, New York City. | Photo: Getty Images
Porizkova explained that the pair had a romantic weekend in New Orleans, and even though Ocasek was not a big drinker, they had tried Hurricanes, a popular drink of the area.
The former couple had enjoyed the portable ones from street vendors. Porizkova admitted they had enjoyed the drinks a little too much as they could not find their way back to their accommodation.
Porizkova has been open and honest about her feelings of sadness and betrayal following her husband's death.
Porizkova, who separated from Ocasek several years before his death, shared that they had known each other for 35 years and that more of those years were wonderful than not.
The model, who shares her two sons, Jonathan and Oliver, with Ocasek, ended her post by stating that she would park with the 25 years of unforgettable memories they had together. Then Porizkova penned:
"My love, you know you're missed every day. 💔"
Porizkova has been open and honest about her feelings of sadness and betrayal following her husband's death. A year before his death, the couple had announced their separation, although they were still living together.
Besides grieving the death of her partner of over 25 years, Porizkova found out she was left out of the musician's will. So she had to move through feels of mourning and of betrayal.
The Czechoslovakia-born model regularly shares candid and tearful photos of herself on Instagram. Alongside the image, she will detail her feelings and how she is processing her life.
Recently, Porizkova shared a teary-eyed selfie and admitted she did not blame her husband for her hard time moving forward and difficulty of feeling worthy of love.
Please fill in your e-mail so we can share with you our top stories!