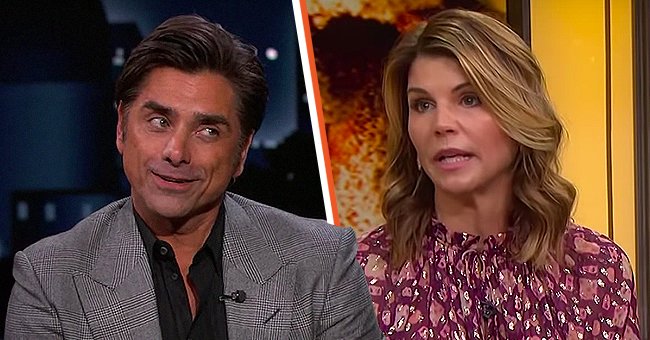 youtube.com/Access
Lori Loughlin Has Her Truth despite John Stamos' Revelation about Their Real-Life Relationship
Lori Loughlin and John Stamos melted hearts when they appeared as a couple in the sitcom "Full House." Apart from their onscreen love story, the pair have a history that not many know about.
American Actress and Producer Lori Loughlin has been in the entertainment industry for several years. She has been in the news for various reasons, encompassing her professional and personal lives.
Loughlin has gained various recognitions for her acting prowess. Fans of the star witnessed her talents in movies and TV shows like "Seinfeld," "Spin City," "Suddenly Susan," "Summerland," "90210," "Meet My Mom," and many more.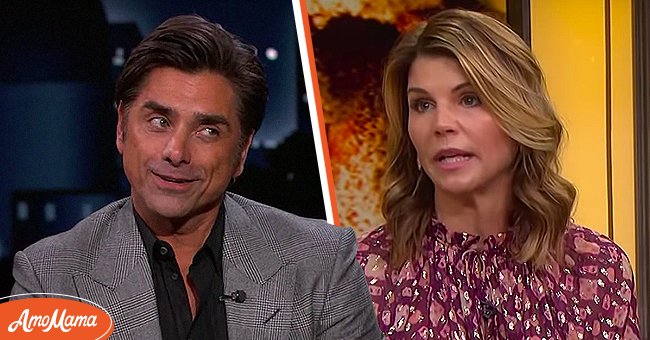 John Stamos on a TV show [left] || Lori Loughlin speaking on a show. [right]. | Photo: youtube.com/Access
Even though Loughlin has made appearances in many projects, fans would never forget her performance in the 1987 sitcom "Full House." The actress starred as Aunt Becky, the wife of John Stamos's character, Uncle Jesse.
LOUGHLIN AND STAMOS ON TV
On-screen, Loughlin, and Stamos were the perfect pair. Their connection and romance screamed ideal, making them one of the most adored couples on television.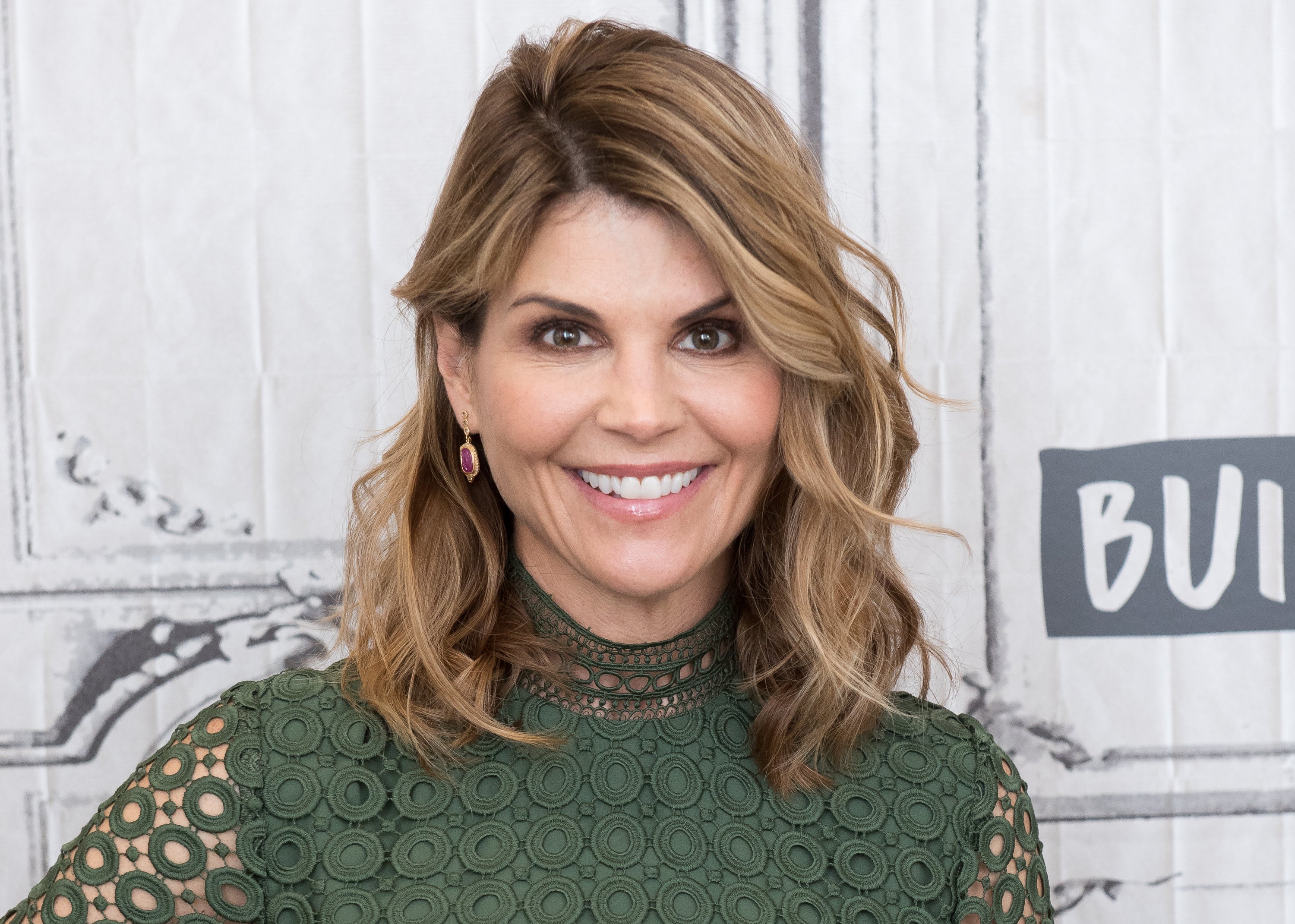 Lori Loughlin visits Build Series at Build Studio in New York City on February 15, 2018. | Photo: Getty Images
The pair's relationship on TV was so authentic to the point that they began making the headlines. Rumors of an existing romantic relationship away from the cameras made the rounds, and fans yearned for them to be true.
While Loughlin and Stamos maintained that their relationship was strictly platonic, supporters of the duo hoped that their romance and passion had gone beyond the screen.
LOUGHLIN REPLIES FANS
During a 2016 interview with Fox News, Loughlin opened up, addressing her supposed romantic involvement with Stamos. The actress made it known that her husband loved Stamos and found comments about him and his wife getting married funny.
Two years later, Loughlin revealed that she had become numb to the emotional involvement from fans who eagerly wanted her to marry Stamos.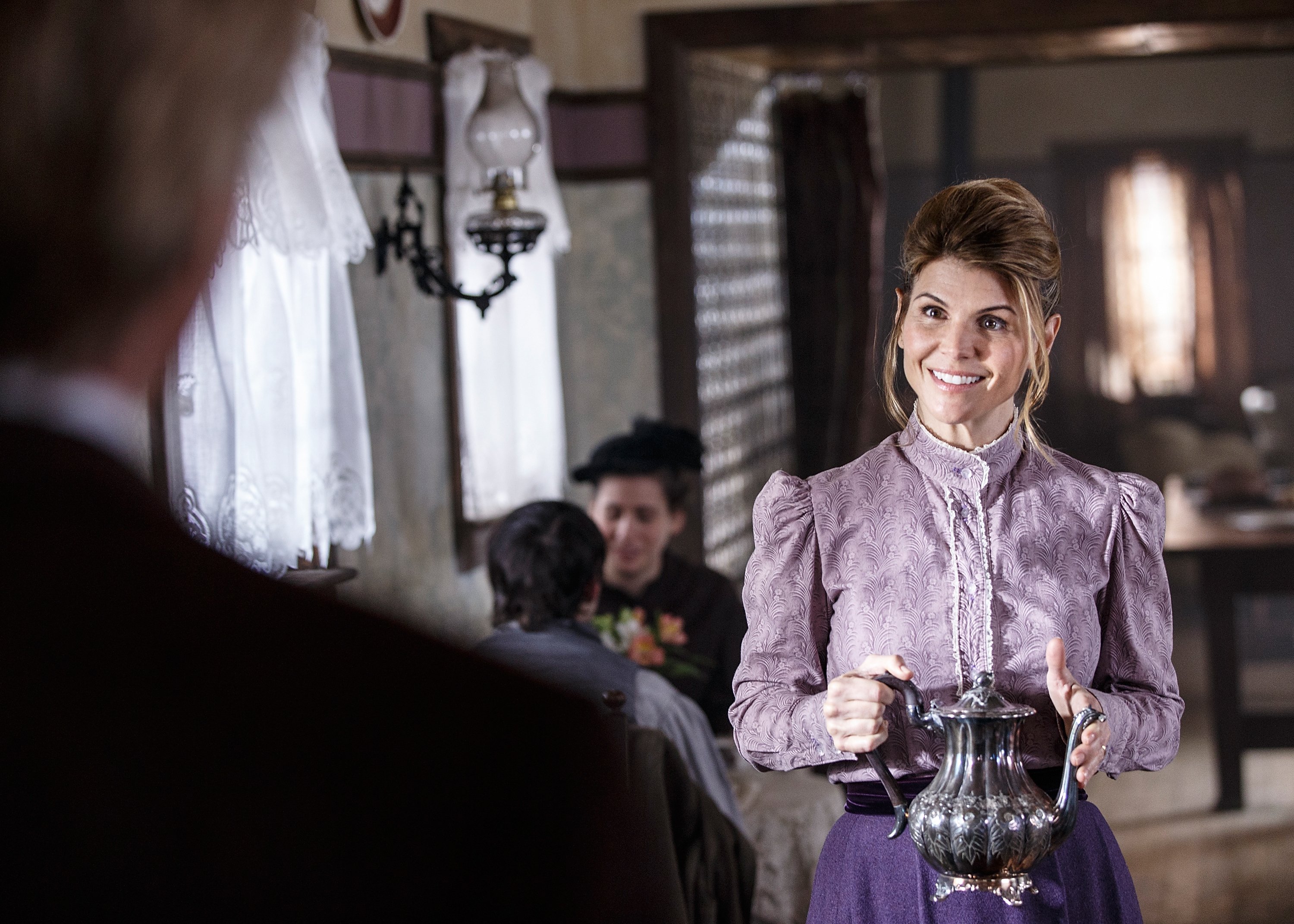 Lori Loughlin filming a scene for TV series, "When Calls the Heart" in Vancouver, Canada on February 20, 2014, | Photo: Getty Images
Even though the actress admitted to being numb, she was not offended by their thoughts. According to her, it was sweet that fans took so much interest in the characters and wanted them to be a couple in real life.
Loughlin said she and Stamos had a great friendship and loved each other platonically. Above all, she was excited that the actor was happily married and expecting a child at the time.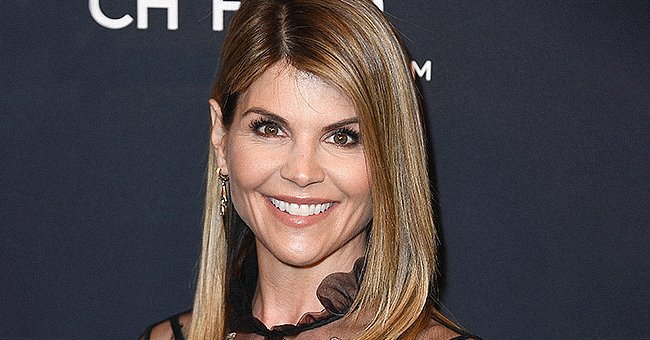 Lori Loughlin attends WCRF's "An Unforgettable Evening" at the Beverly Wilshire Four Seasons Hotel on February 27, 2018. | Photo: Getty Images
LOUGHLIN AND STAMOS' LOVE STORY
While many fans pushed for a romantic relationship between the pair, some are oblivious that Loughlin and Stamos once dated. The former lovebirds were in a relationship as teenagers before their appearance in "Full House."
In 2013, Stamos was a guest on "HuffPost Live," and the producer spoke about his relationship with Loughlin. The icon said he and the "Suddenly Susan" star went on a date in Disneyland before marriage.
They dated for a few months before the actor proposed in Disneyland in October 2017.
Stamos mentioned that they were 18 years old and 19 years old at the time of their relationship. Although the ex-lovers never got the time to be together off-camera, the actor explained that Loughlin could be "the one that got away."
Although Stamos once asked Loughlin out on a date to visit Disneyland with him, the actress appeared to have had a different notion about the outing.
During an interview with People, the producer admitted to being asked to see a band in Disneyland. Next, the interviewer asked Loughlin if she was asked romantically. In her response, the producer laughed and said:
"We fight internally about that. I'm like, 'Was that a date?' He's like, 'Yeah!'
Stamos, who was also present during the interview, replied to Loughlin, saying: "As I recall, we ended up kissing. That sounds like a date, right?"
Stamos and Loughlin appear to be happier together as friends, and they have some things in common — the pair have been married twice and divorced once.
JOHN STAMOS' MARRIAGES
Stamos's first marriage was to actress and model Rebecca Romijn. The former couple met at a 1994 Victoria's Secret fashion show, where Romijn was modeling. After meeting, they began their relationship.
Romijn and the actor dated for four years before finally walking down the aisle on September 19, 1998, at the Beverly Hills Hotel. The pair enjoyed marital bliss for six years before Stamos filed for divorce in August 2004.
Upon their divorce, rumors made the rounds that the actor wanted to expand his family, and Romijn did not want children. The rumors were never confirmed, but the model later welcomed children with her current spouse.
While Romijn enjoyed her marriage with her new husband, Stamos remained single for several years. However, his status changed after he met his current wife, Caitlin McHugh.
The couple met on "Fuller House," a spin-off of "Full House." McHugh had visited the set to watch her roommate act in an episode, and upon seeing Stamos, they hit it off.
They dated for a few months before the actor proposed at Disneyland in October 2017, and four months later, they tied the knot. Stamos and McHugh live happily and are doting parents to their son, William "Billy" Christopher.
WHO IS LOUGHLIN MARRIED TO?
Loughlin's first marriage was to Michael Burns in 1989. The pair stayed married for seven years, after which they went their separate ways.
One year after her divorce, the actress tied the knot for the second time to Fashion Designer Mossimo Giannulli. The duo met in 1995, and two years later, they got married.
Upon their marriage, Loughlin became a stepmom to Giannulli's son from a previous relationship, Gianni. In September 1998, they welcomed their first child, Isabella Rose.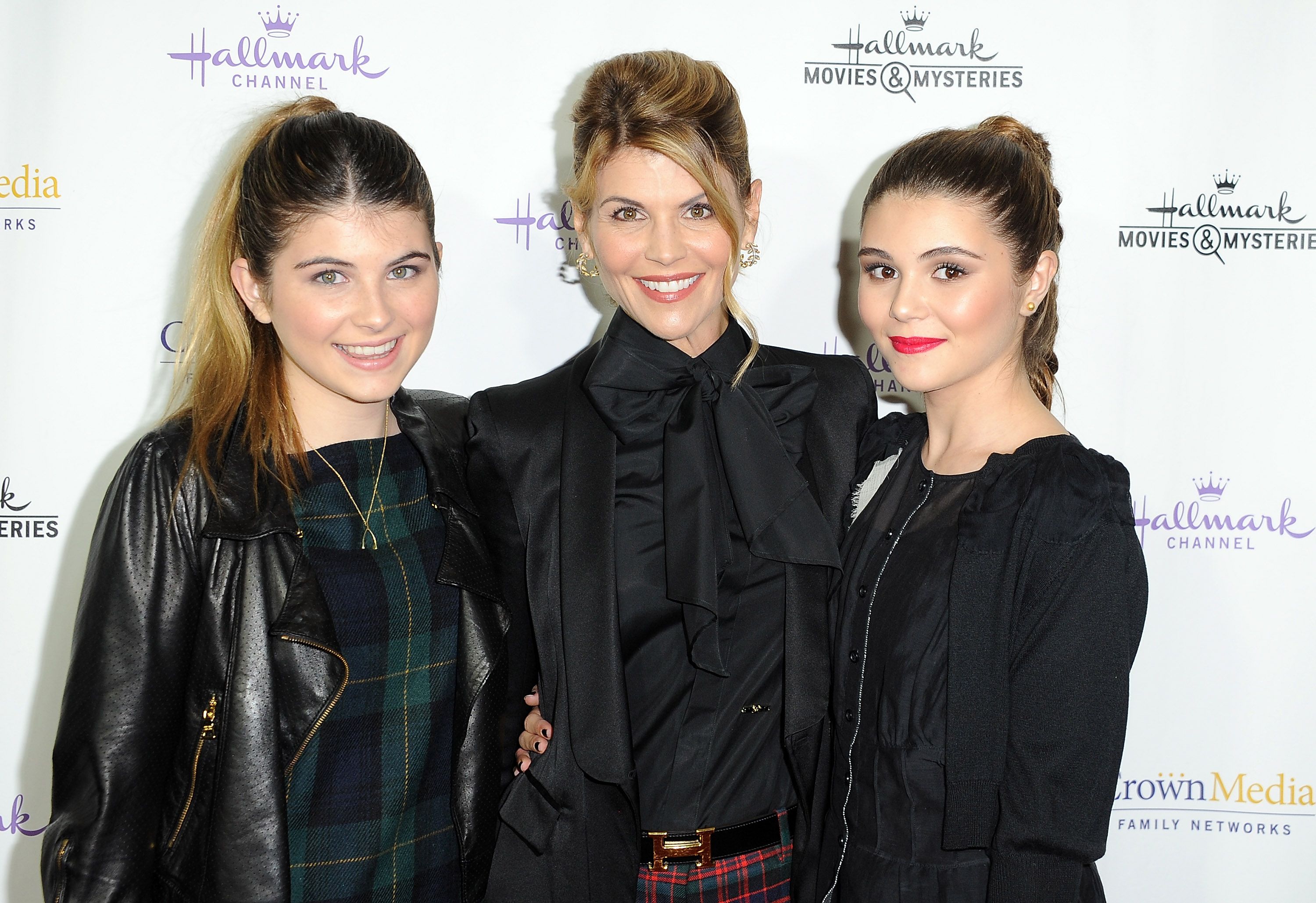 Isabella Giannulli, Lori Loughlin, and Olivia Giannulli at Hallmark Channel's annual holiday event premiere screening of "Northpole" on November 4, 2014. | Photo: Getty Images
A year later, they welcomed their second daughter, Olivia Jade. The pair have stayed married for over two decades and have gone through difficult times together.
One of such experiences was their arrest and short prison sentence after the FBI charged them for illegal bribery and fraud. The pair have since served their term and are back to professionally making the best out of their lives.
Please fill in your e-mail so we can share with you our top stories!