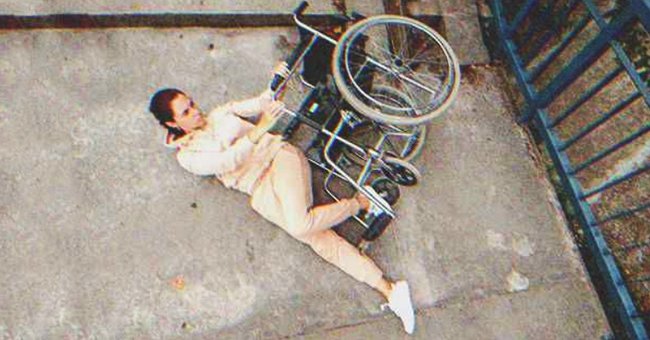 Disabled woman falling off a wheelchair | Source: Shutterstock
Husband Leaves Wheelchair-Bound Wife, Few Years Later Sees Her Walking in Park with Another Man — Story of the Day
A wheelchair-bound mother of two was dumped by her husband after being paralyzed in a car accident. A few years later, circumstances turn their lives around when the man sees her walking in a park with another guy.
When the autumn sunlight hit the grove of elms, Central Park was having a grueling day, overcrowded by people and children basking in New York's midday sun. It was noon, and Estella was walking with Rio, her fiancé.
Several years ago, when she'd lost her ability to walk in a car crash, doctors told Estella she could never walk again. But now, not only could she walk, she could jump…and run! The joy around made her forget her wheelchair — a painful reminder of that dark day that led to an ugly scar in her previous marriage and then a divorce.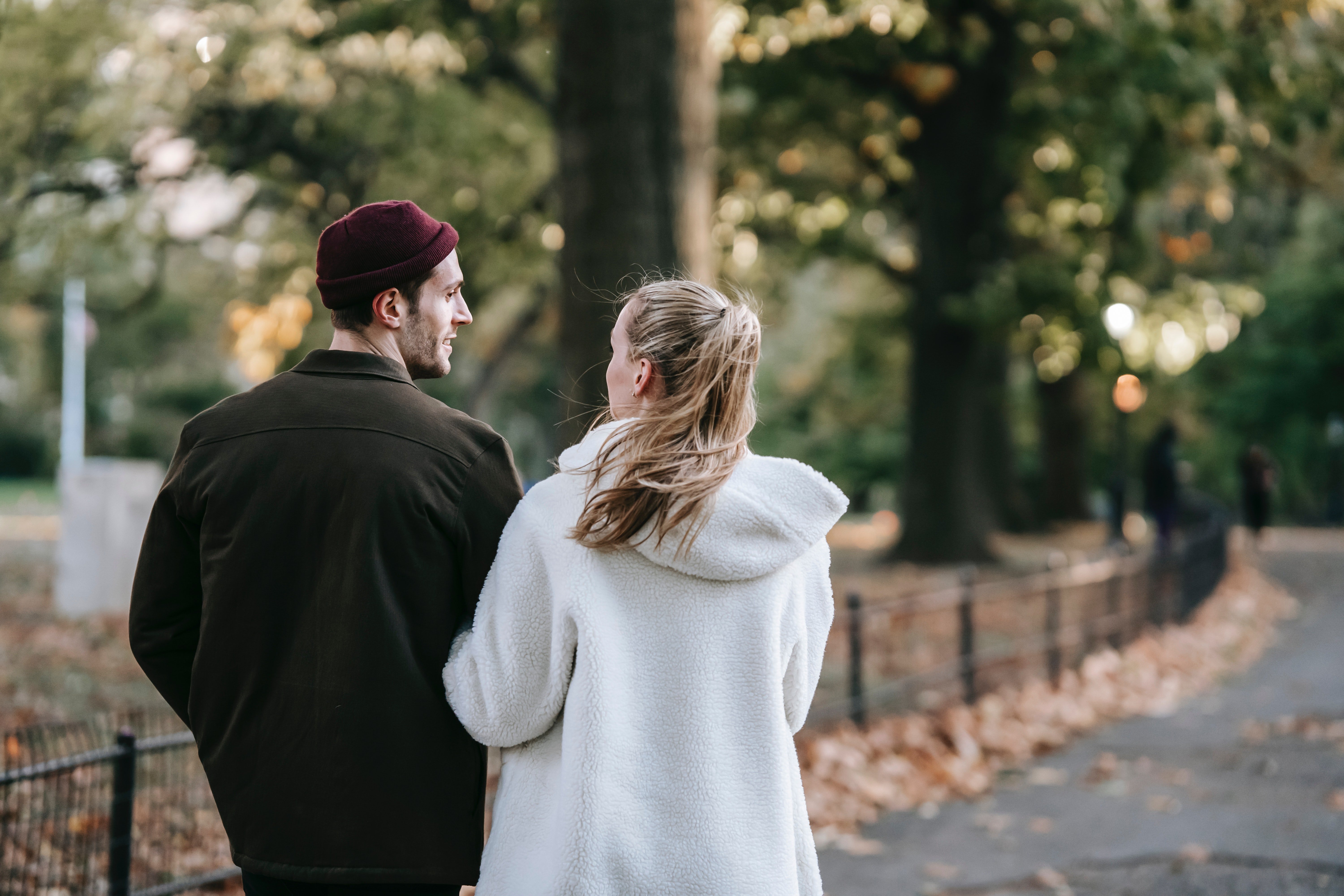 For illustration purposes only | Source: Pexels
But now, things were better and more beautiful. Estella found a man who loved her pluses and minuses and supported her in her ups and downs. He paid for her surgery, helped her get back on her feet, and was ready to bring down the skies to make her smile. After meeting Rio, Estella never wanted to visit those dark chapters of her past and believed this newfound happiness would last forever.
She clutched Rio's shoulder tight, and as she sighed with joy, taking another step forward, she was in for an unpleasant surprise. Mike, her ex-husband, who dumped her over her disability years ago, was sitting in a wheelchair, begging for alms...
"What is it, darling? Estella? What's wrong? Keep walking..." Rio kept harping near her ear. Estella was too shocked to be distracted. She stood frozen, and her ears turned deaf. She could not hear Rio or the screaming kids. The whirling breeze made her feel sick. She wanted to snap out of it and convince herself the man in the wheelchair was not Mike.
"That man in the wheelchair...he's my ex-husband who dumped me...Take me to him."
Alas, reality hit her like a ton of bricks. How could she forget the man she once loved beyond the skies and stars? How could she not recognize the face under that scruffy beard and sun-tanned creases? And those lips that kissed her on their first date in the fall of 2013? How chapped and crusty they looked. The hands that once held champagne glass looked miserable and exhausted, stretching out to random passers-by for alms.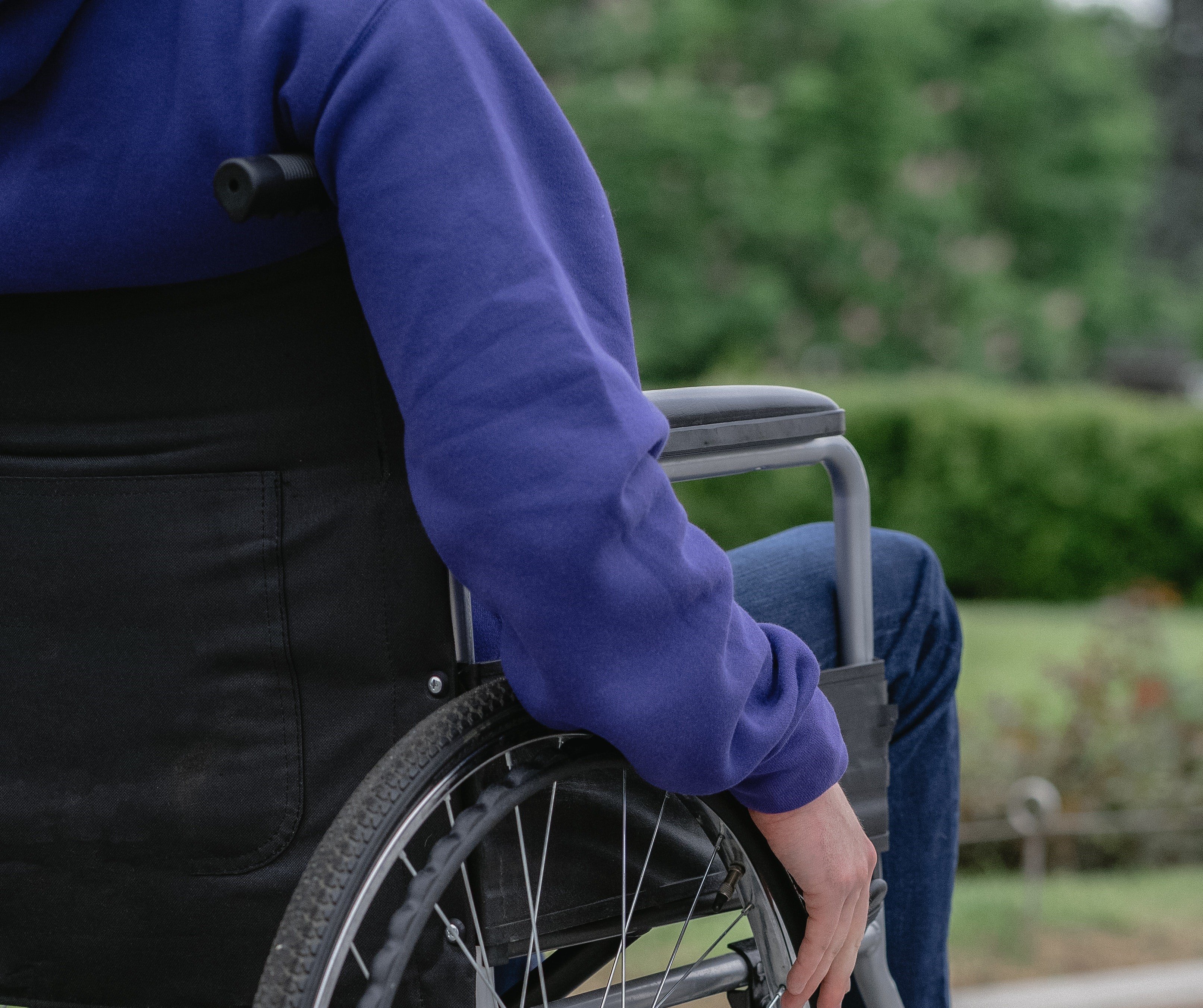 For illustration purposes only | Source: Pexels
Estella could not believe her eyes. Mike looked terrible and nothing like the day when she first saw him in the pub five years ago.
"Jesus, what happened to him?" she panicked, her past slowly clouding her eyes, taking her on a trip down memory lane to a time that felt like a fairytale.
It was October 2013, and Estella could not stop blushing when her friends talked about who would date Mike Fraser, the most handsome guy at the party.
Mike had recently graduated with a degree in sales management and was already an executive assistant manager at an outlet of a famous chain of supermarkets. Estella had just completed her interior design course and was looking for a job. Mike was a hot, handsome man with a charm that could spark any woman's desire, and Estella fell for him at first sight.
She was shy and sat quietly in the lounge sipping red wine, her gaze flirtatiously fixed on Mike popping the champagne bottle, cheering out loud. Then, when she least expected it, he made his way toward her, stretched his hand, and said with an elaborate smile," Will you dance with me, gorgeous?"
Estella had butterflies in her belly and could not say no to him though she was not good at dancing. She just could not turn down the company of a handsome man like Mike.
Soft jazz rolled in the background as Estella and Mike swayed across the dance floor, locked into each other's arms. Her smokey eyes bewitched him. And she was enchanted by his peppered stubble and charm.
"I know this is a little weird!" he distracted her in a soft, flirty tone. "But I'd love to grab your number and see you around...for coffee? Tomorrow at four?"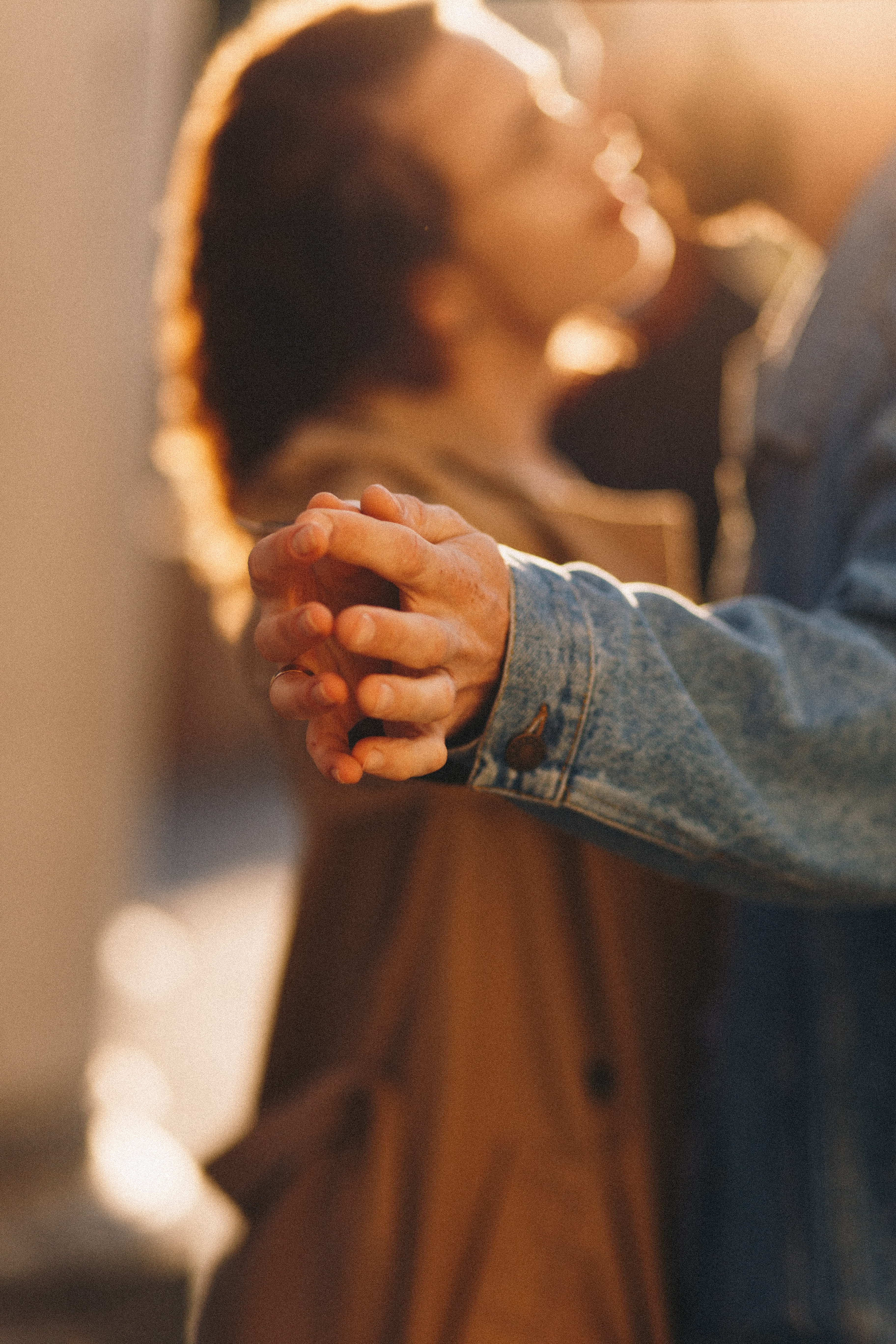 For illustration purposes only | Source: Unsplash
Estella was on cloud nine. They exchanged numbers and left the party early. Mike and Estella walked across the moonlit lane, and their first kiss gave them goosebumps. It was so dreamy and magical. Estella spent a sleepless night, impatient to meet Mike the next day.
The following evening, they met and talked over several cups of coffee. They told each other those magical three words before spending a passionate night in Mike's apartment. Estella worried about taking things too fast, but she followed her heart and understood Mike was the one she would spend the rest of her life with.
After a whirlwind four-month romance, Mike got down on one knee and popped the question against the backdrop of the sea. Estella gasped, covering her mouth as beads of warm tears rolled down her cheeks, and she cried YES!
The couple married in a simple church wedding two weeks later and started a new chapter of their lives together. There were no complaints, regrets, or discussions about each other's past. Estella and Mike dwelled on their present and looked forward to a beautiful future. Everything seemed perfect initially until Mike came home worried and sad one evening.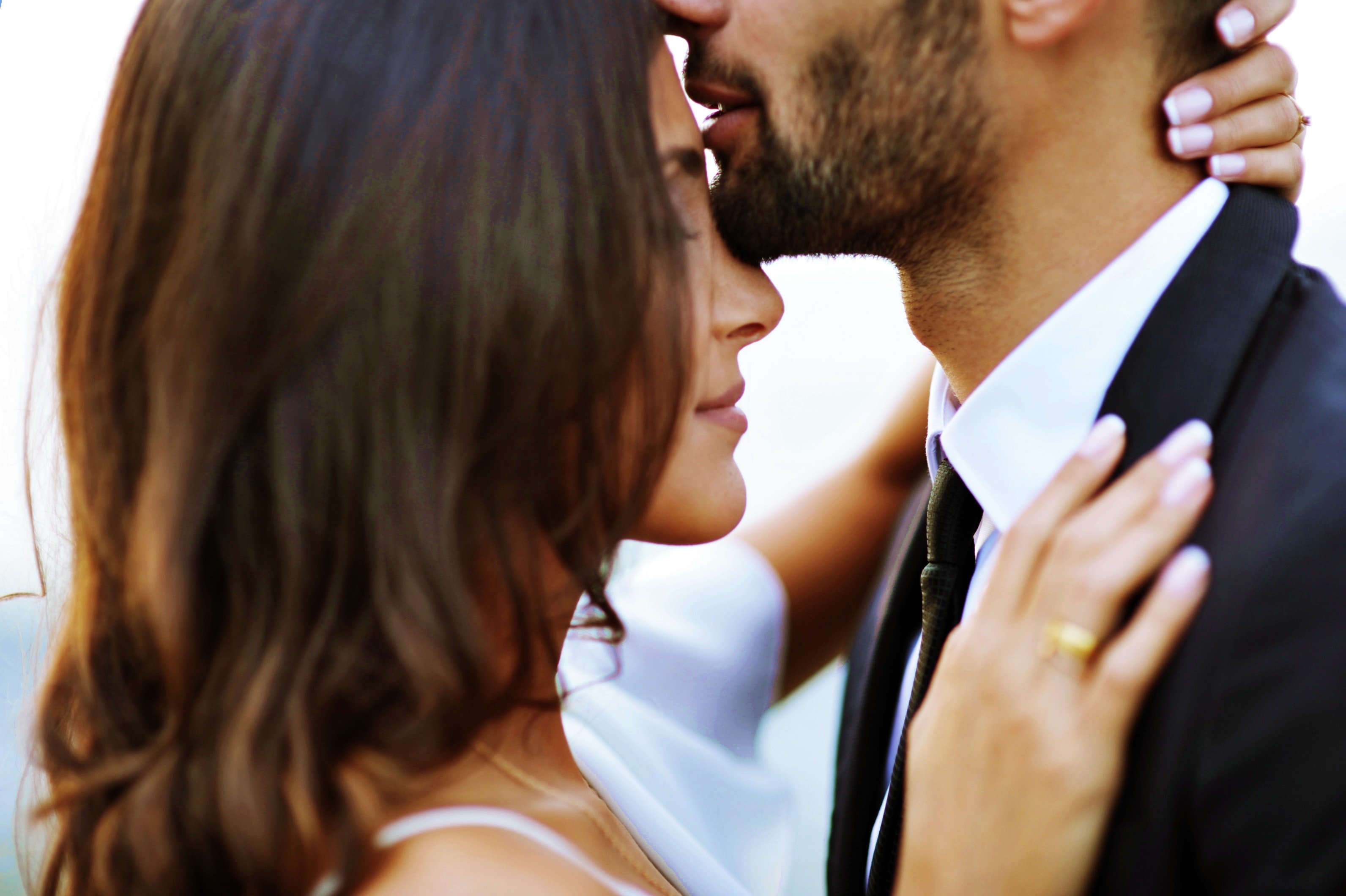 For illustration purposes only | Source: Unsplash
"I was just about to call you. Mmmmm, you smell lovely," Estella hugged Mike from behind but was taken aback when he yanked her hands and walked away.
"What is it, darling? Is everything alright?" she asked, following him to the balcony.
At first, Mike hesitated and then mustered the courage to talk.
"Honey, I am going to manage a new store. I'm promoted."
Estella cried in joy. "That's amazing, baby. But why are you sad? I'm so happy to hear this. You've always wanted a promotion!"
Mike gulped and knew Estella's heart would break after hearing him out.
"I know, babe. But the problem is, the new store is far away."
"How far?"
"In the next state...I'll have to relocate there."
Estella's smile faded. Moving in with Mike to the new state would cost her ambition. The area he was promoted to did not offer any vibrant opportunity that fit her interior design skills.
"Babe, trust me. It's just temporary and mostly for training, I think. We will return to New York soon once I get enough experience. It's a tremendous opportunity, and I don't want to miss it. Please, babe, say yes. Let's go together."
Estella had always dreamed of starting her dream career, but now, she was forced to make a difficult choice. After a deep thought, she decided to put Mike ahead of her. She halted her career plans briefly, and soon, they left New York and moved to the new state.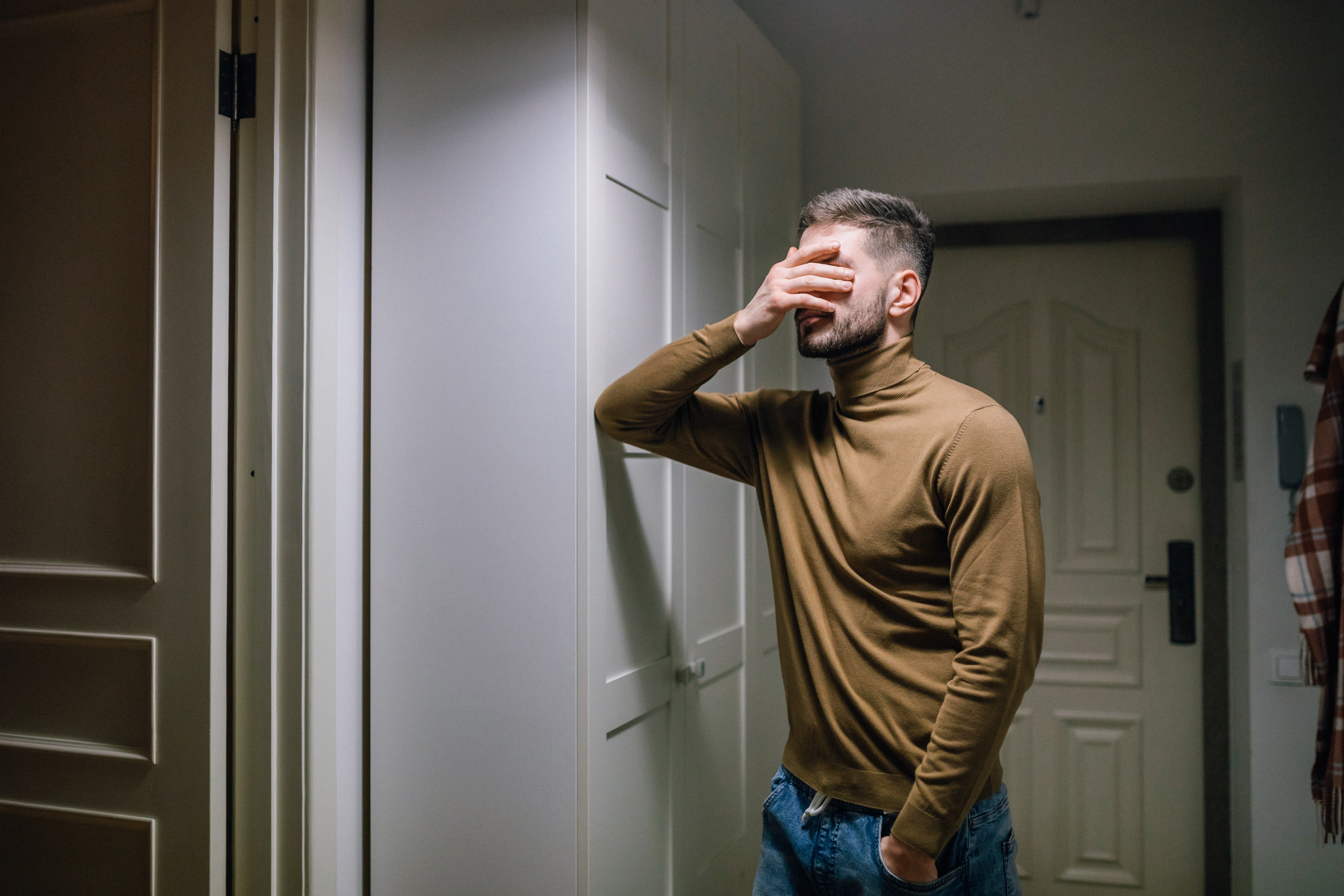 For illustration purposes only | Source: Pexels
"This place is just okay, baby, but I wish we go back to the city soon," Estella was disheartened. In her free time, she surfed the internet looking for a job, but nothing turned up based on her profile. She was so bored at home and kept looking for some gig, eventually landing as a receptionist in a local furniture mart.
Three months later, Estella quit her new job, and the decision came quickly because she was pregnant. She gave birth to twins eventually and dedicated all her time to caring for her babies while Mike worked hard day and night.
Estella had never thought she would leave her ambitions behind and become a full-fledged housewife and mother. But family mattered to her more than her dreams, so she postponed all her career plans for the time being until things were sorted.
Mike was delighted when Estella adapted to her new lifestyle. He felt sorry for her for not getting a chance to establish her dream career and was certain she would adjust and give him the space to focus on his work. Everything seemed peaceful for a few months until Mike came home one evening, drunk and angry.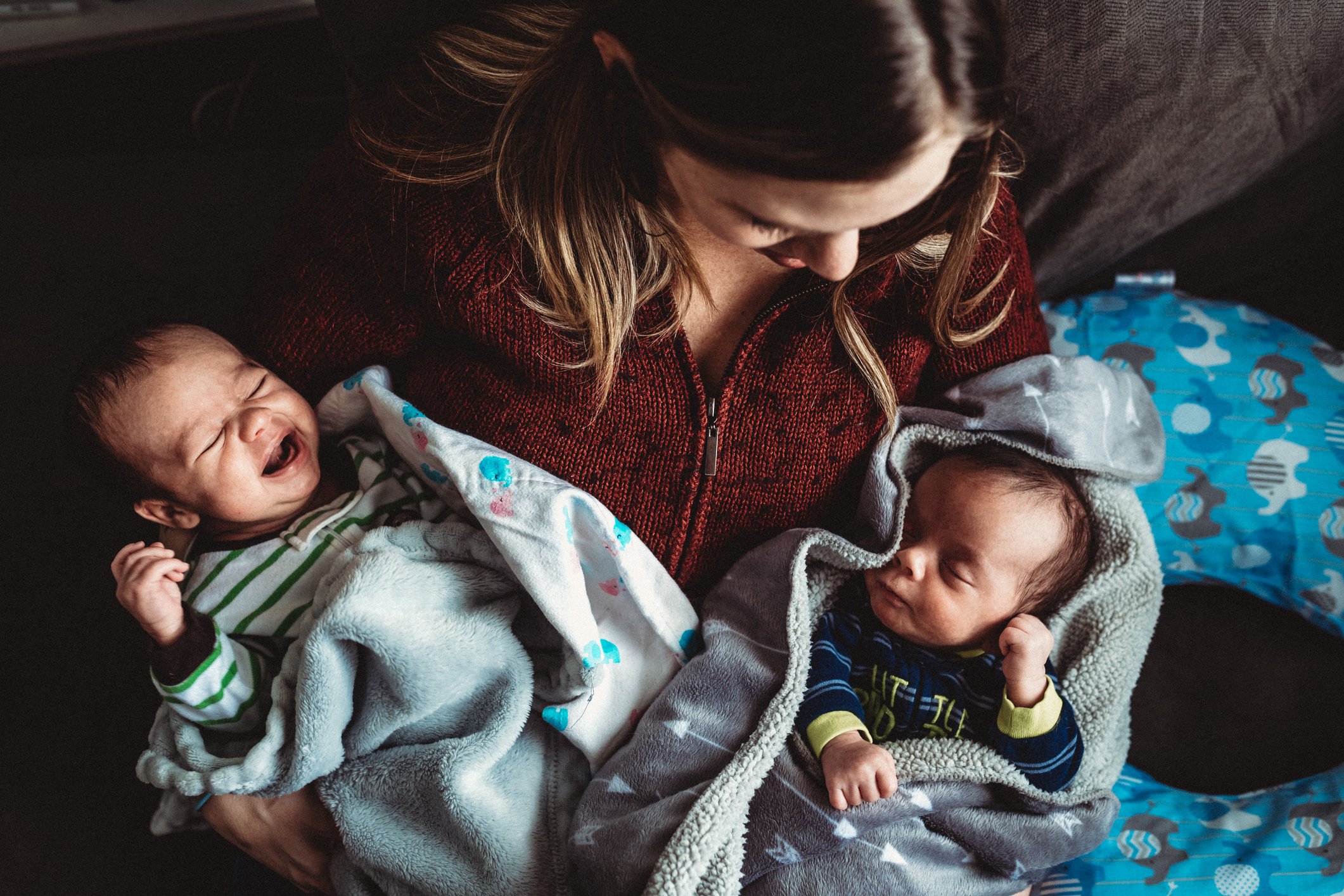 For illustration purposes only | Source: Getty Images
"Honey, what happened?" Estella grew anxious. Mike had promised to quit drinking when they married. He had kept his word all this while but was compelled to break it over something terrible that happened at work.
"Babe, I'm sorry," he cried on Estella's shoulders. "I lost my job today. My boss fired me."
"What?? Honey, what are you saying? What happened?" Estella grew tense when Mike then told her he might be arrested soon.
"I wanted to spend more time with you and the babies. So I handed a part of my work to my assistant. But I had no idea he would steal money and mess up with the sales reports. Now I am framed for theft. I don't know what to do. It's a big black mark in my career," Mike revealed.
Estella ran her hands through his hair, telling him everything would be alright. She had always made some of the most difficult choices for Mike because she believed he would never let her down. So she sold her old house in New York and hired an expensive lawyer to bail him out of the case. Mike paid a hefty fine, got away with the trial, and the three-year jail sentence was suspended.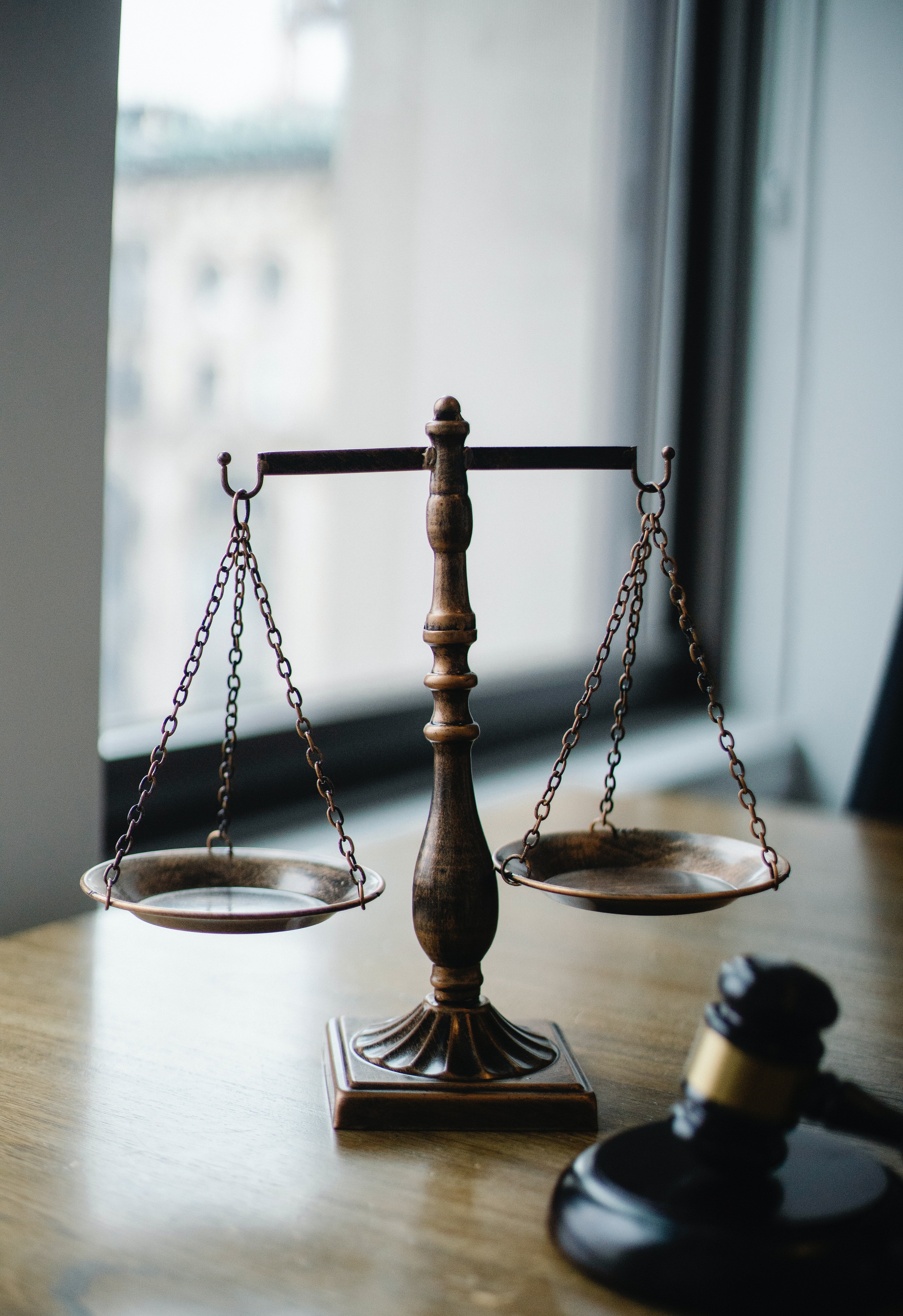 For illustration purposes only | Source: Pexels
But after that, their life became miserable. Due to the legal tussle, Mike's reputation was overshadowed by criticism and infamy. Since he was fired, nobody was ready to hire him. He could not even land an ordinary gig anywhere.
The couple started borrowing money from friends and distant relatives and were soon drowned in debt. Estella was tired of begging Mike to keep looking for a job. She returned to her old work in the furniture mart, but her earnings were barely enough to make ends meet, especially with two babies in the house.
Estella struggled and hoped Mike would snap to his senses and start contributing to the family. Alas, another storm soon derailed their lives when he started drinking almost every other day to cope with his grief and pestered her for money to buy alcohol.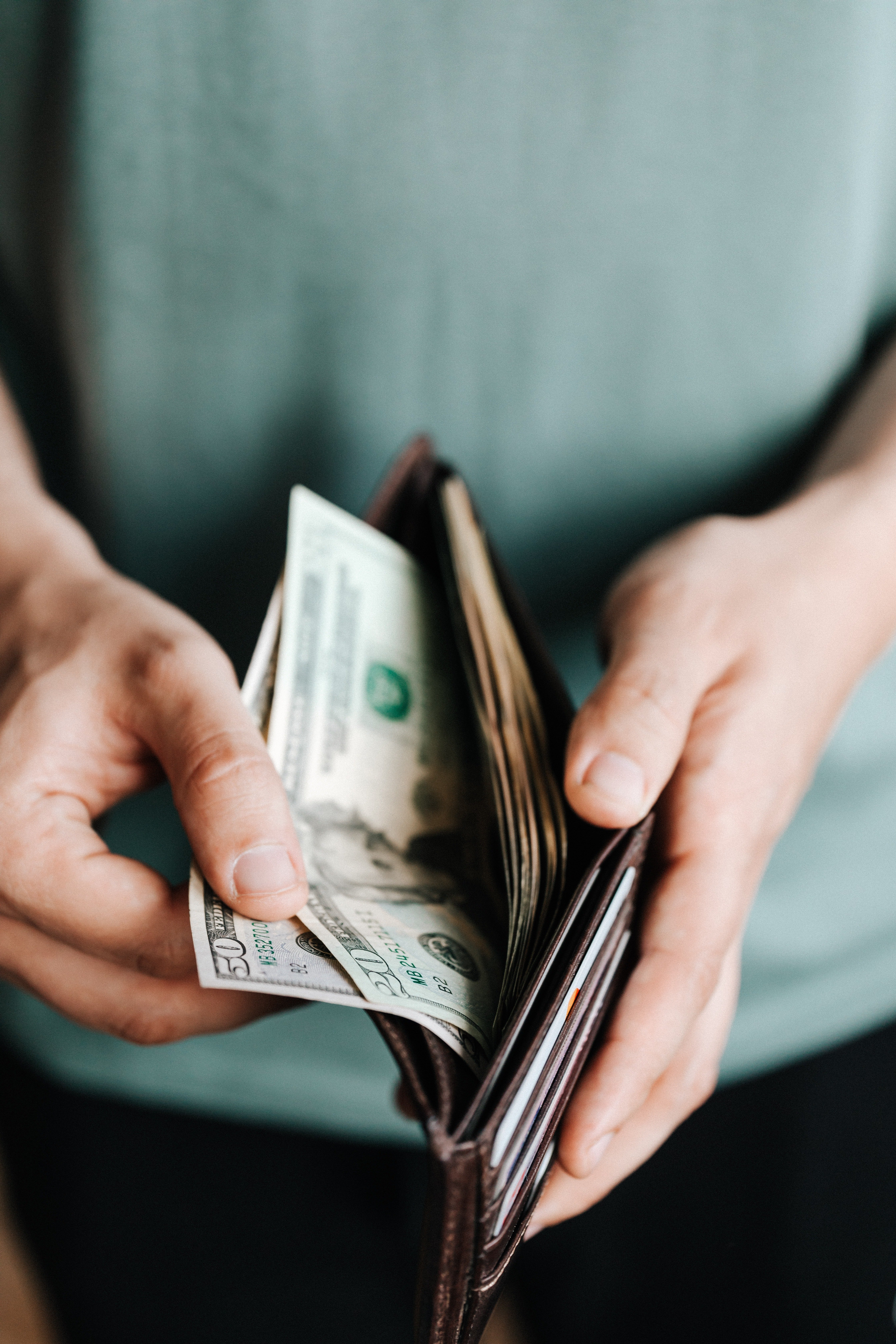 For illustration purposes only | Source: Pexels
"Look, I don't think this is gonna work out. Mike, you have to start doing something. I need your support. The kids need you. Stop drinking and find a job," Estella politely told Mike one evening. To her shock, he started getting into a drunken fight with her, something he had never done before.
"I know what I'm doing, and I don't want your advice, alright?" he yelled. "Be in my shoes. Only then you'll know what I've been through. I'm so ashamed and hurt."
As days passed, Mike's behavior soared to new heights. He was hurt on the inside, and it was evident. Even Estella knew that. Mike had always dreamed of a successful career, and when it was snatched from him, he could not handle it.
He no longer wanted to cry on her shoulders and turned to bottles and bottles of whiskey to help him cope with stress. Not that it comforted or made him happy, but those hard shots helped him forget his hard times, at least for a while.
But then, Mike's addiction issues started taking an adverse toll at home, and what happened one night was the most terrible.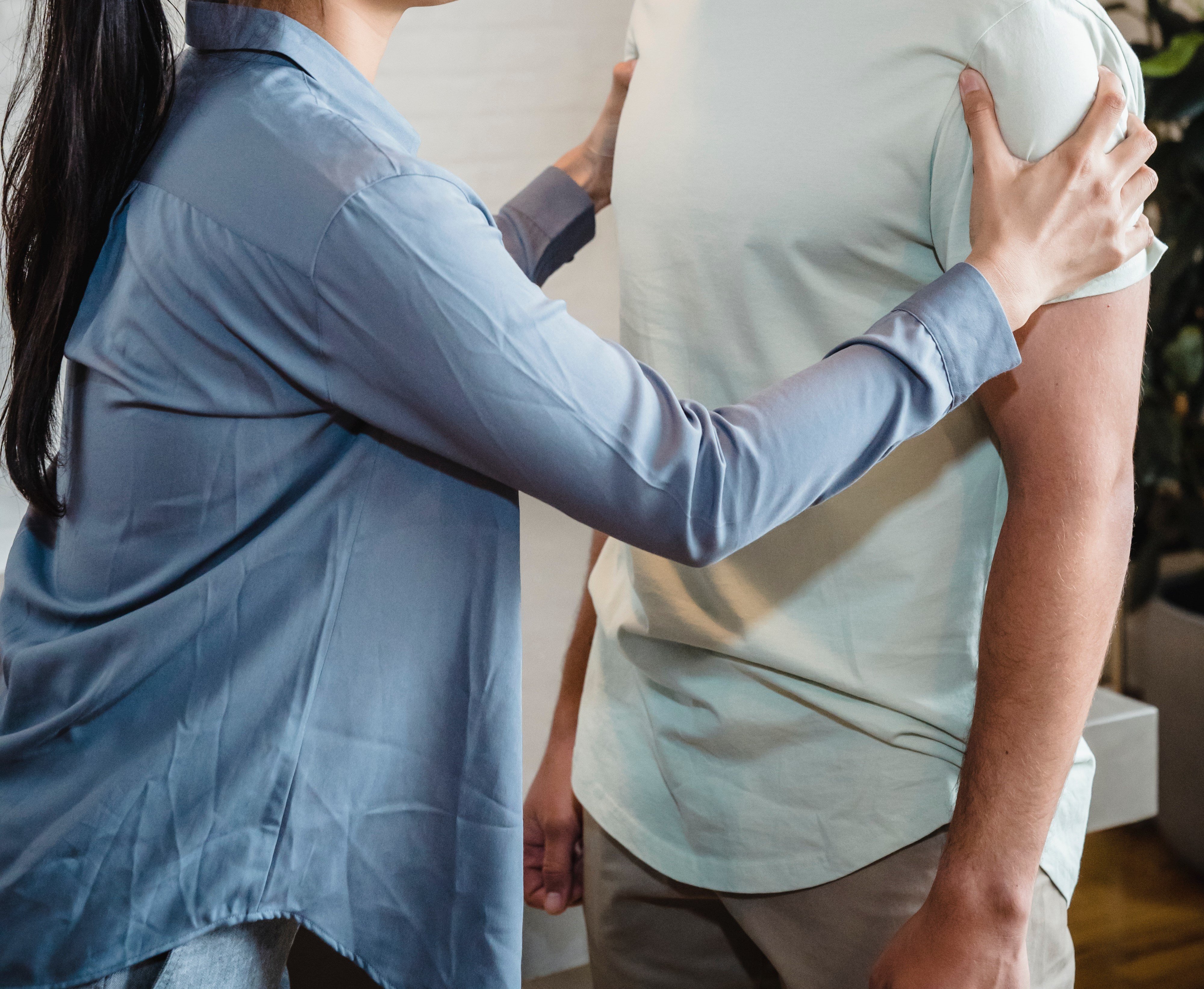 For illustration purposes only | Source: Pexels
"Now give me that bottle. Enough is enough. I cannot give you money all the time. Stop drinking and wasting my money and do something useful, alright?" Estella yelled at Mike. She was already in a terrible mood that day after her boss refused to increase her pay when she requested him. And when she came home, she found Mike drinking and became mad.
"Your money? Since when is it your money and my money?" Mike spluttered. "Babe, you know my situation, right? You are hurting me. Just give me some space. I'll be fine. Everything will be fine. I promise."
"Hurting you? Then what are you doing to me then? I'm tired of this, Mike. I want you to find a job. You cannot stay idle at home forever. We have kids. We have to raise them. Please stop being hard on yourself and get a job."
Mike cried like a kid, telling Estella he needed her support and that she was hurting him more by saying all this. But she was too hard on him that night...so hard that she grabbed all his bottles and emptied the alcohol in the sink. It drove Mike mad...terribly mad.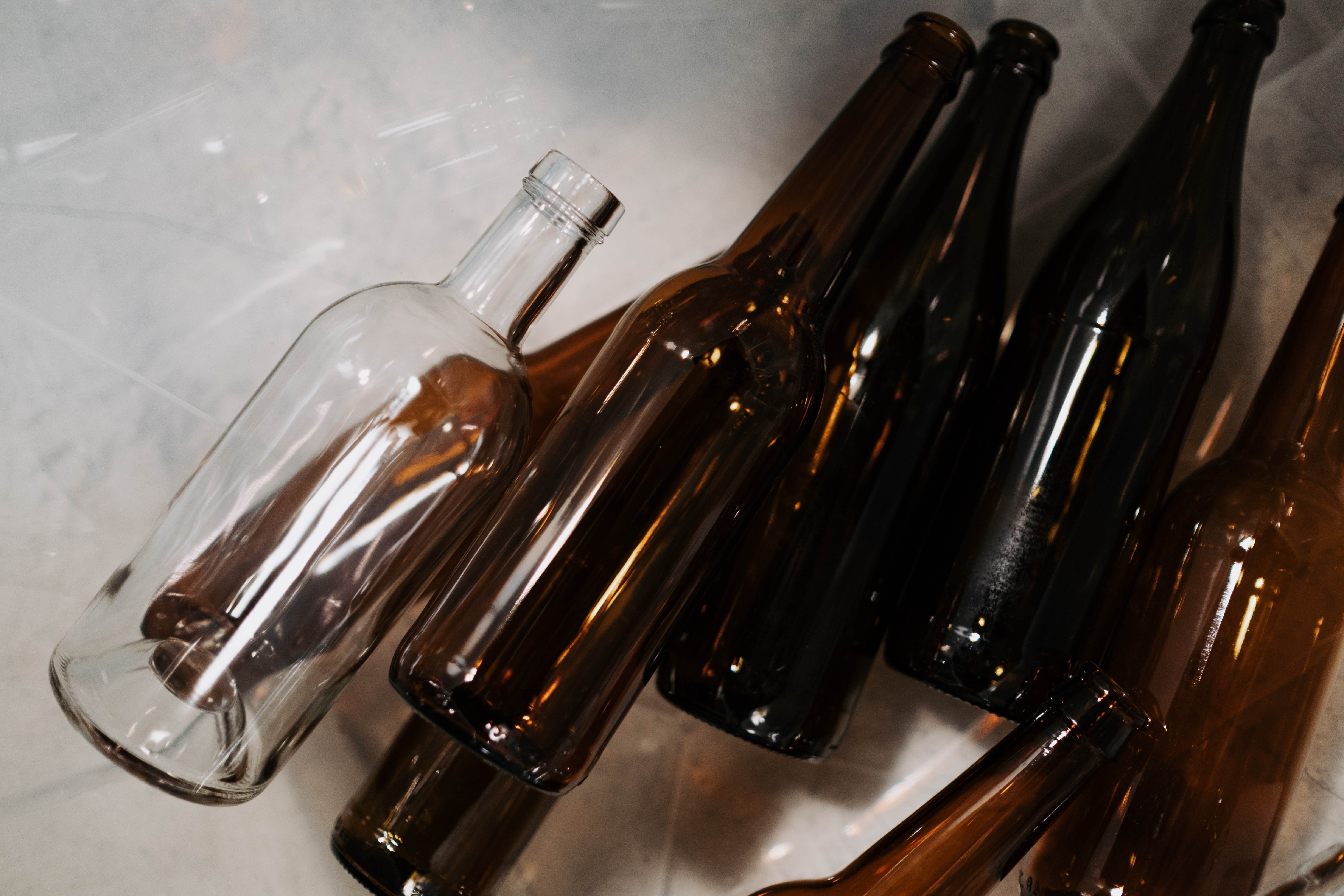 For illustration purposes only | Source: Pexels
"Honey, come back. Where are you going? It's too late and dark. Come back," Estella ran after Mike when he stormed out of their house, trembling his way to the street.
Mike never returned home that whole night. When Estella woke up, it was already 6 a.m. She had fallen asleep on the couch while waiting for her husband. The first thought that haunted her mind was about Mike and if he had returned home. She ran to their bedroom and checked, but he was not there.
Estella called everyone she knew in that town, asking for Mike. But nobody had seen him. She decided to call the cops, and Mike suddenly entered the house. He was not drunk but looked anxious and tired.
"Jesus, where have you been all night?" she cried.
"I'm sorry...For what happened last night. I...er...I passed out near a dumpster. I have to bathe. Excuse me," Mike answered and stole himself away from Estella.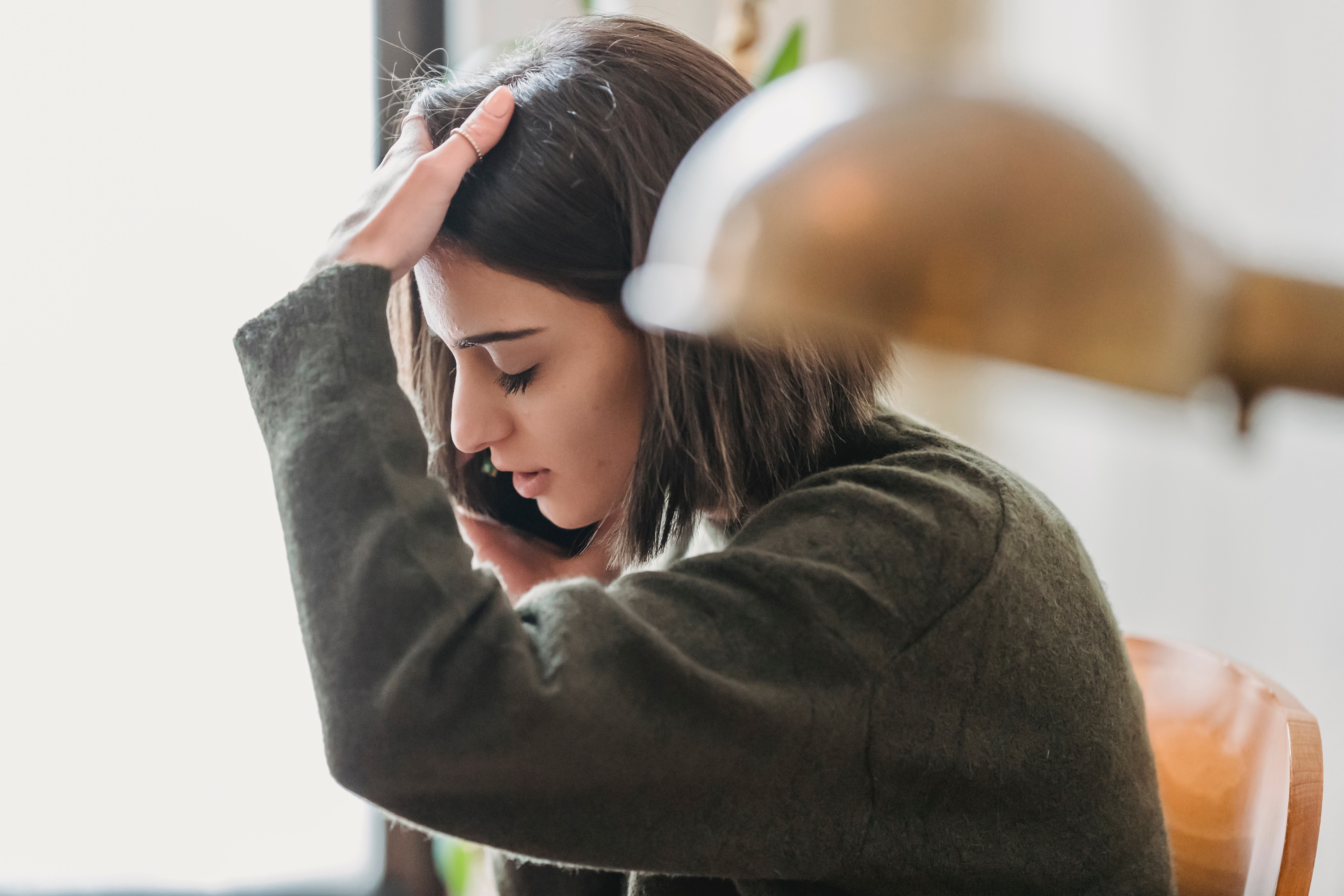 For illustration purposes only | Source: Pexels
Estella hated herself for being so rude to Mike. She made his favorite breakfast and called out to him, but there was no answer. She panicked and bolted into the room, only to find Mike curled up on his bed, crying into his pillow.
She'd always seen Mike with high spirits, full of energy, happy, and vibrant, always talking about success and life. She wanted him back and was ready to do anything for it. Estella left for work and got an unexpected call from Marlene, her sister.
"Yes, that's right, Estella. Our uncle, who died last week, has left us his old farmhouse as an inheritance. Please come quickly so we can claim and sell it," said Marlene.
Estella was overly delighted. She was looking for a way to help her husband, and the news of the unsuspecting legacy from her late uncle relieved her. Estella visited her sister and returned home with her share. She then hatched a surprise for Mike, hoping it would help him get back on his feet and change for the better.
A few weeks later, she drove him to his new store and handed him the keys. Mike was blown away by the sweet surprise and could not hold back his tears.
"You-you did this for me?? Thank you so much, darling. I am sorry for everything...and I promise not to drink again. I love you so much! Thank you…" Mike hugged Estella tearfully. She was happy to see him smiling after a very long time and hoped he would keep his promise.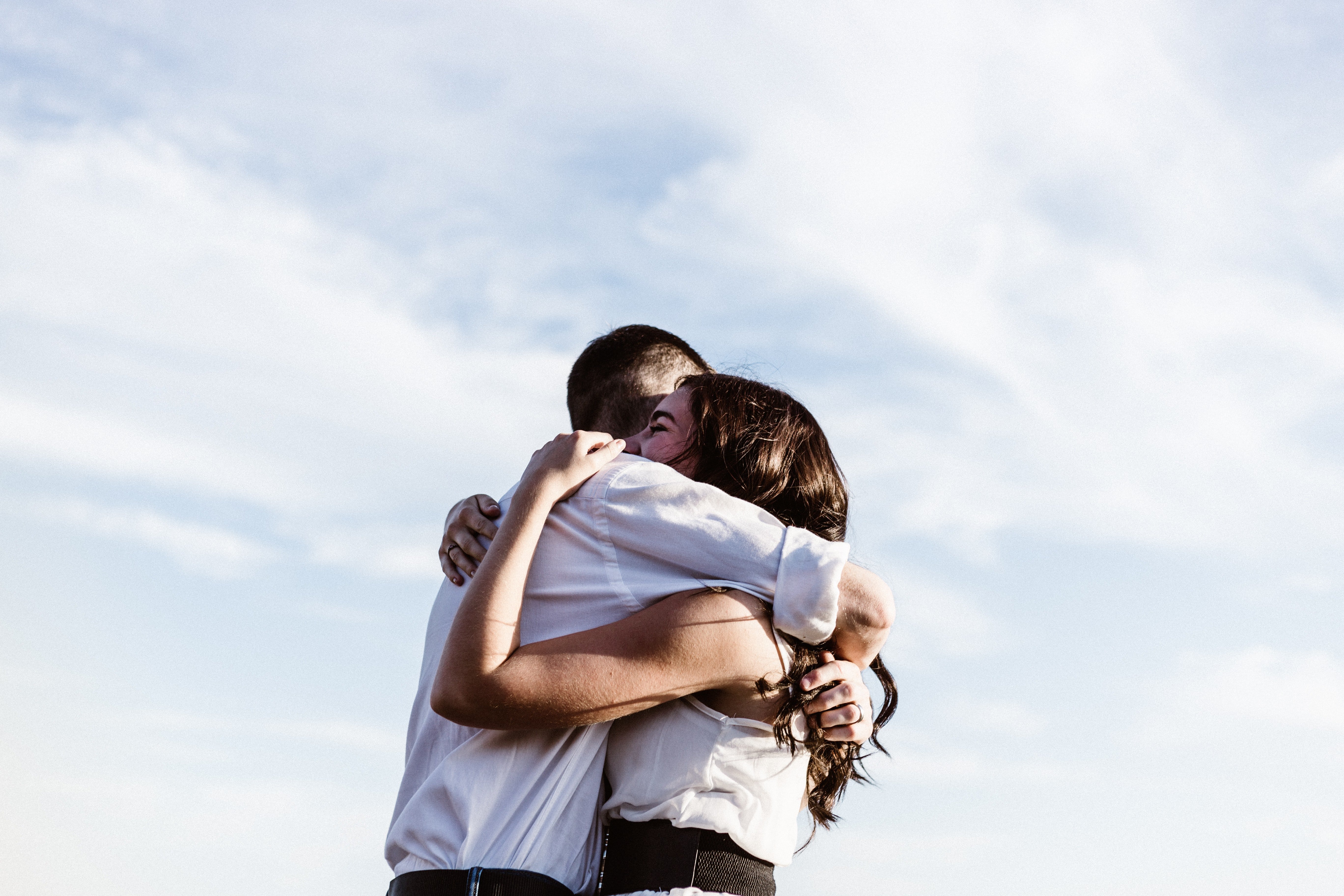 For illustration purposes only | Source: Unsplash
As time fleeted by, things gradually got back to normal in their lives. Mike's new gift shop picked up with flying colors due to his diligence and devotion. He stopped drinking and only took mild shots occasionally and only if Estella permitted.
The turmoil in their lives seemed to have settled for good. They even planned on having more children. Happiness and laughter sprawled in their house, and Estella loved the positive changes. She was pleased with herself for helping her husband sort out his problems and looked forward to everlasting joy. But she missed noticing Mike's new 'secret' passion.
It was their second wedding anniversary that fateful day. Estella dressed her best, looking as gorgeous as ever. She grabbed her clutch and rang Mike, asking him where he was.
"Baby, are you leaving the shop now? I'm on my way to take you somewhere...SURPRISE!!" she said, disappointed by the sudden pause in Mike's voice.
"I...er...babe...I have to work on some new orders, and I don't think I can make it now. Sorry, honey! I promise I'll be back by eleven or sooner tonight. Be ready in that shimmery black gown I bought you. I can't wait to come tonight and...." Mike chuckled.
"Oh, alright! It's fine, and I understand. Work comes first. I'll be waiting for you, handsome. Don't disappoint me!" said Estella. She was genuinely upset because she had reserved a table for dinner at the restaurant to surprise him.
Estella hung up the phone, fixed her makeup, and booked a cab. She wanted to dine alone. She arrived at the venue, got to her table, and sat down, all set to place the order. Then her gaze shifted to the table across from her, and she was startled. Mike was sitting there, not alone, but with a brunette...They were so close! The wind would need to halt to pass through them, and they were about to lock lips.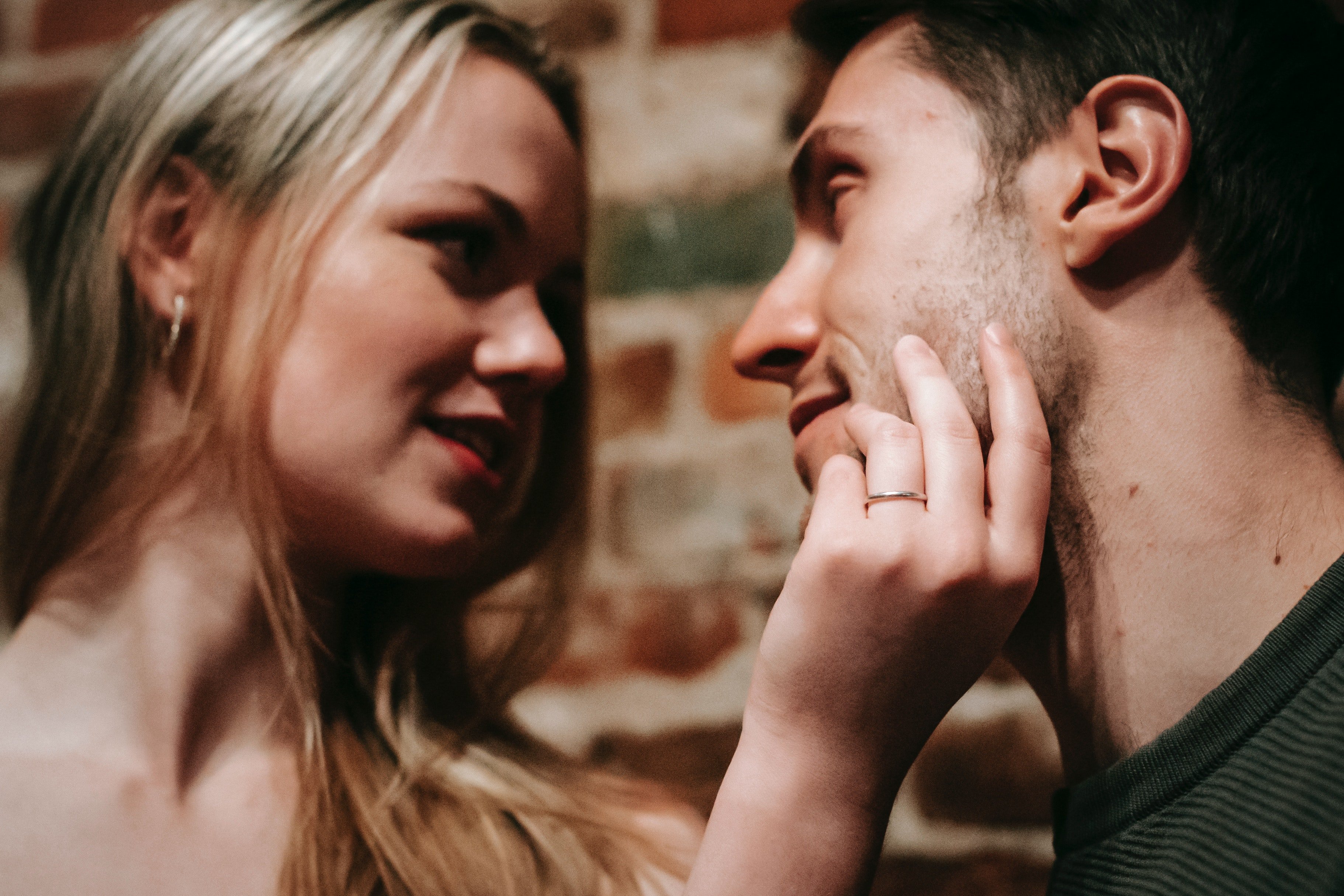 For illustration purposes only | Source: Pexels
"Mike?? What the hell are you doing here? You told me you were at the shop. What is this, and WHO IS SHE??" Estella fumed, approaching their table, startling Mike and the woman with him.
"Estella, honey, calm down. It's not what you think. I can explain. People are watching. Stop crying and get into the car," Mike gasped, trying to shut Estella down.
"No, don't come near me. Who is she, and what is she doing with you here? Tell me...what's going on?"
Mike was embarrassed and gestured for the woman to leave. He then grabbed Estella's hand and led her out of the restaurant, and forced her into his car.
"Get in. Let's go home. What was the need for you to come here when I told you to stay home? Are you stalking me?" he yelled.
"Stalking you? Come again? How dare you do this to me, Mike? She was coming closer to you, and you two were about to kiss. How could you do this to me? What is going on?"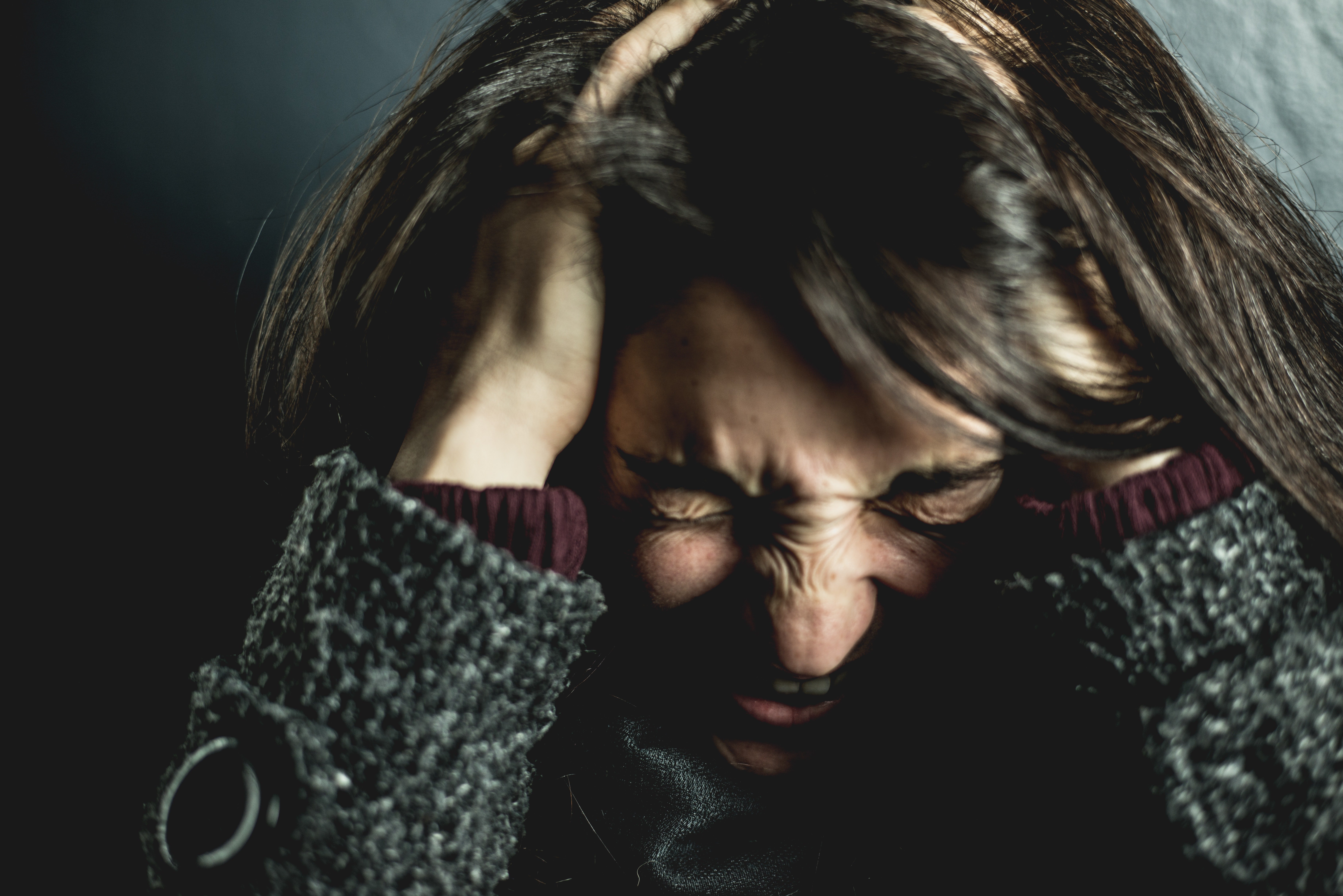 For illustration purposes only | Source: Pexels
Mike was beyond frustrated at Estella for ruining everything.
"Baby, let's not do this now, alright? It's not the time, and you know what? You're exaggerating everything. Stop crying and calm down," Mike sneered, his mouth stinking of mild alcohol breath that disgusted Estella even more.
Her loud cries and non-stop questions distracted him. He accelerated faster and faster, losing control of his black SUV, which ran over the curb and rammed into a tree.
Paramedics rushed to the scene ten minutes later as onlookers watched a heavily injured Estella being taken in the ambulance.
A couple of days into her hospital stay, she regained consciousness, and the first thing she asked was for Mike.
"Where is my husband?"
Estella wanted to get up, but the nurse pressed her down, telling her to calm down and not get up. But she was afraid something had happened to Mike and tried to get up again but in vain. Estella could not feel her legs. She was paralyzed waist down due to a spinal cord injury.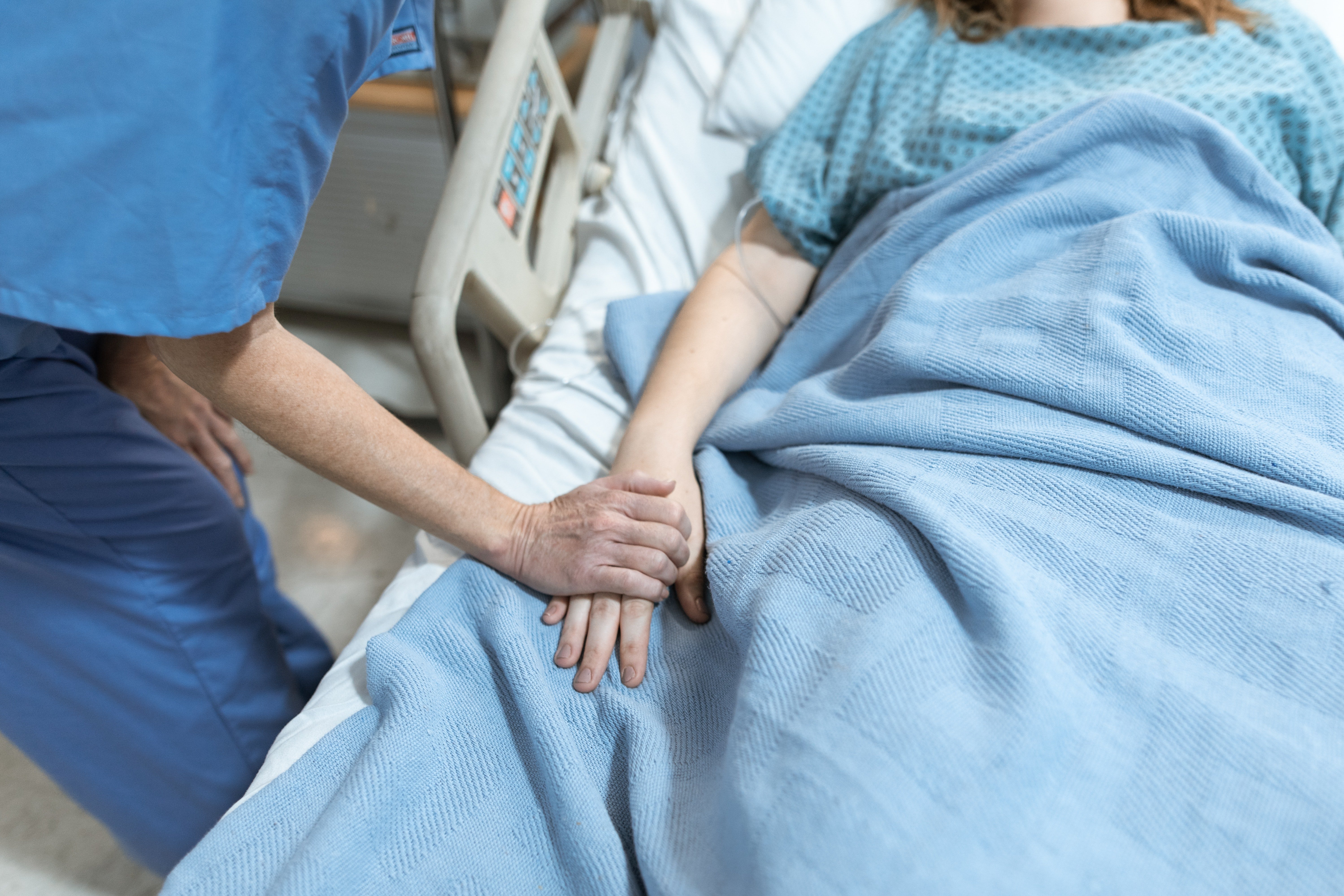 For illustration purposes only | Source: Pexels
"Please, take me to my husband. I want to see him," Estella cried. She was then told Mike had sustained minor injuries and was in the next ward and that he was alright.
Estella sighed with relief. Then, the doctors told her she would not be able to walk, and expensive surgery was her only slim chance of recovering and walking again. She was tormented but held her hopes high that Mike would never leave her side and help her get back on her feet, considering he made good money now.
She got discharged from the hospital and returned home two weeks later. To her shock, another heartbreak awaited her.
"Divorce papers??" Estella was startled.
Mike appeared from the bedroom, staring her in the eye, and there was grave silence for the next few seconds before he started talking.
"Look, Estella," he began. There was no more honey or darling. No sweetheart and no babe. He no longer felt like calling her like that anymore.
"I know this will hurt you, but we are adults and have our own lives to take care of. Look, you really mean a lot to me, alright? But after all that has happened, I feel we were not meant to be together. It's always problems, fights, confusion, and no peace...and now this. Let's find our own ways and end this for our good."
"Are you serious, Mike? N-n-no, please don't do this. I need you. The kids need you. Please, tell me it's a joke. Please."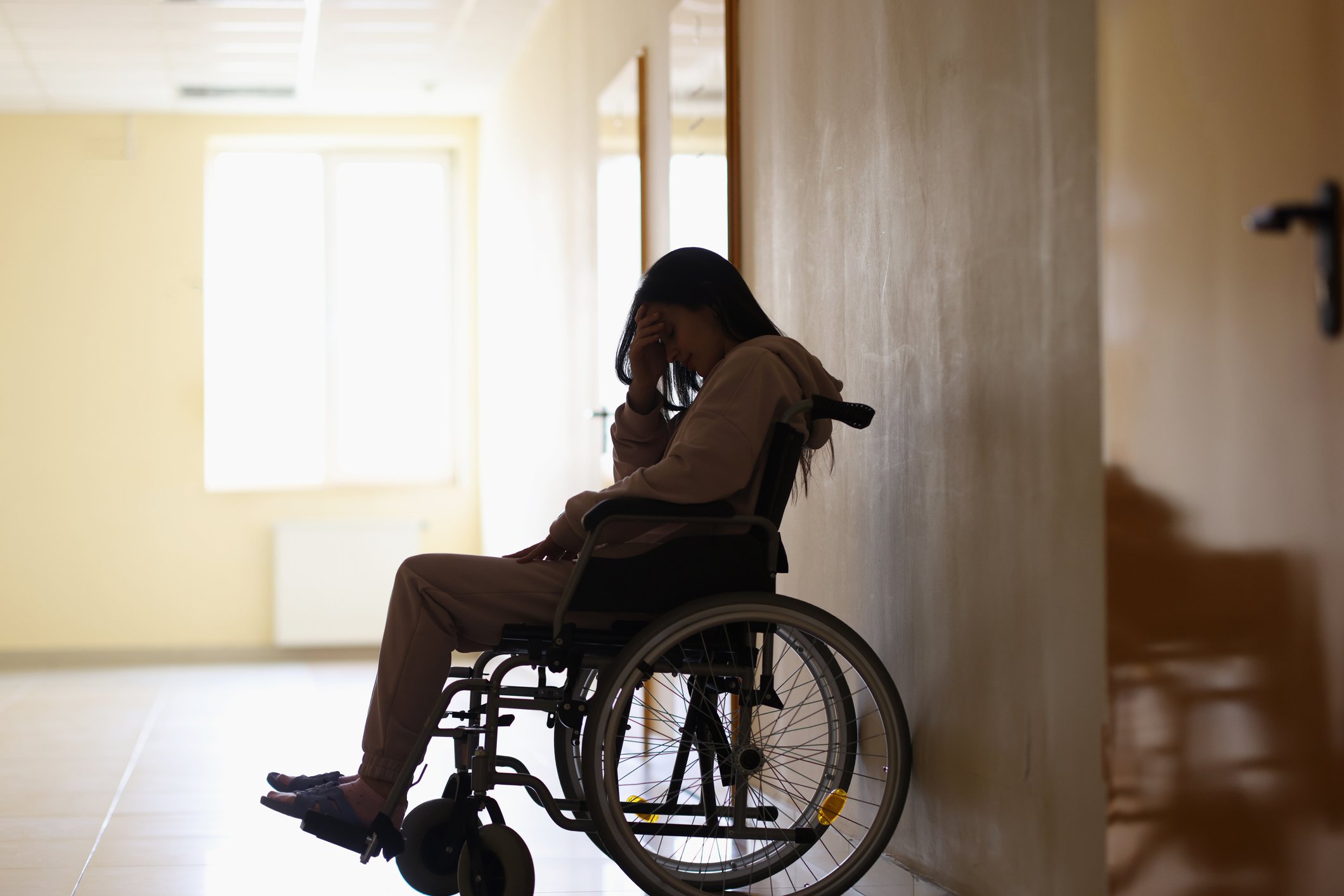 For illustration purposes only | Source: Getty Images
"I cannot ruin my life and yours, Estella. We need to part ways for the better. Madison loves me, and I love her. I want to be happy. I want to live my life, and I've cried enough. I don't want to cry more. I cannot take care of you like this. I am sorry."
Estella could not believe her ears. Mike's words kept ringing in her head.
"Heartless...you are a selfish monster. How could you even tell this? Have you forgotten how I helped you out of your problems? I was there when nobody was. I supported you. I did everything for you. How could you abandon me?"
"I didn't ask you to do anything for me. Yeah, I did ask you to relocate from New York, but you are free to go now. Everything you did for me was out of love, and I respect that. But even you have to respect my feelings. I want us to live a peaceful life. And that's only possible if we are away from each other. I'll be the happiest if you are successful, but please allow me to grow. I cannot do this anymore, Estella. Please try to understand."
"It's easy to think everything will be alright, but practically, I'll always be pushing you forward behind your wheelchair. I don't want to do that all my life."
"I wish I had died in the accident than seeing this day. Please leave me alone," Estella cried and wheeled into her room, slamming the door shut. When she opened it a couple of hours later, she handed Mike the divorce papers with her signature.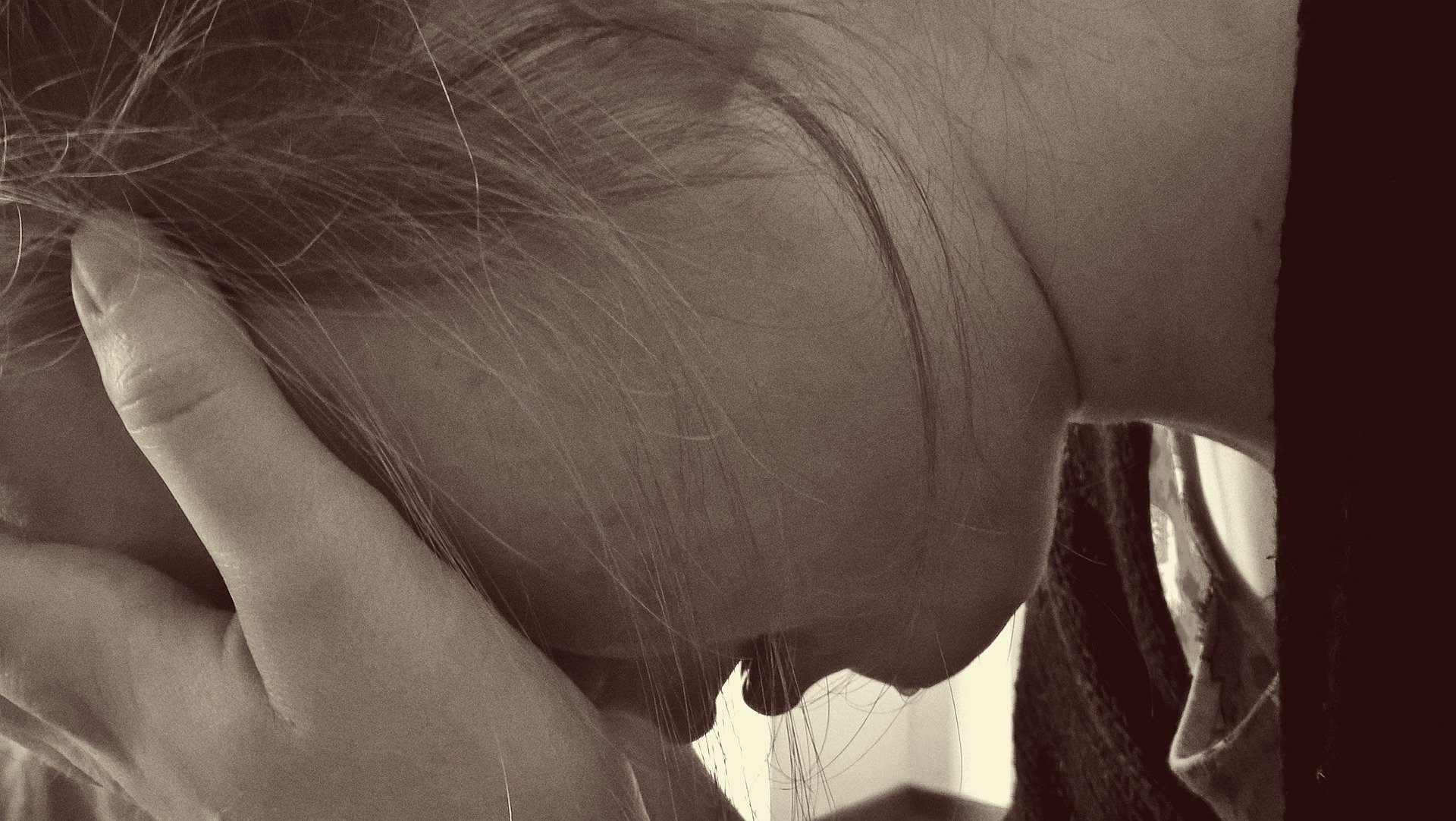 For illustration purposes only | Source: Pixabay
The couple divorced shortly after. Mike kept the business and gave Estella the new house they'd bought recently. He moved in with Madison, and his only connection with Estella and the kids was through the alimony he paid every month.
Estella's life turned into a nightmare after that. She and her kids survived on Mike's alimony and disability allowance, but that didn't help. Her children were growing fast, and she was worried about their future. Worse of all, she had to do everything on her own. Her sister Marlene was married with three kids, and she couldn't be there for her all the time.
Estella never knew life as a single mother would be so difficult. She had nobody to help her. Mike never called her after their split. He didn't even want to be friends with her.
Day by day, life treated her only with bitter surprises. Estella cooked, cleaned, washed, and cared for her children. She felt like her entire world was confined to the wheelchair. She wanted to get up and move around but understood that would be impossible without the surgery.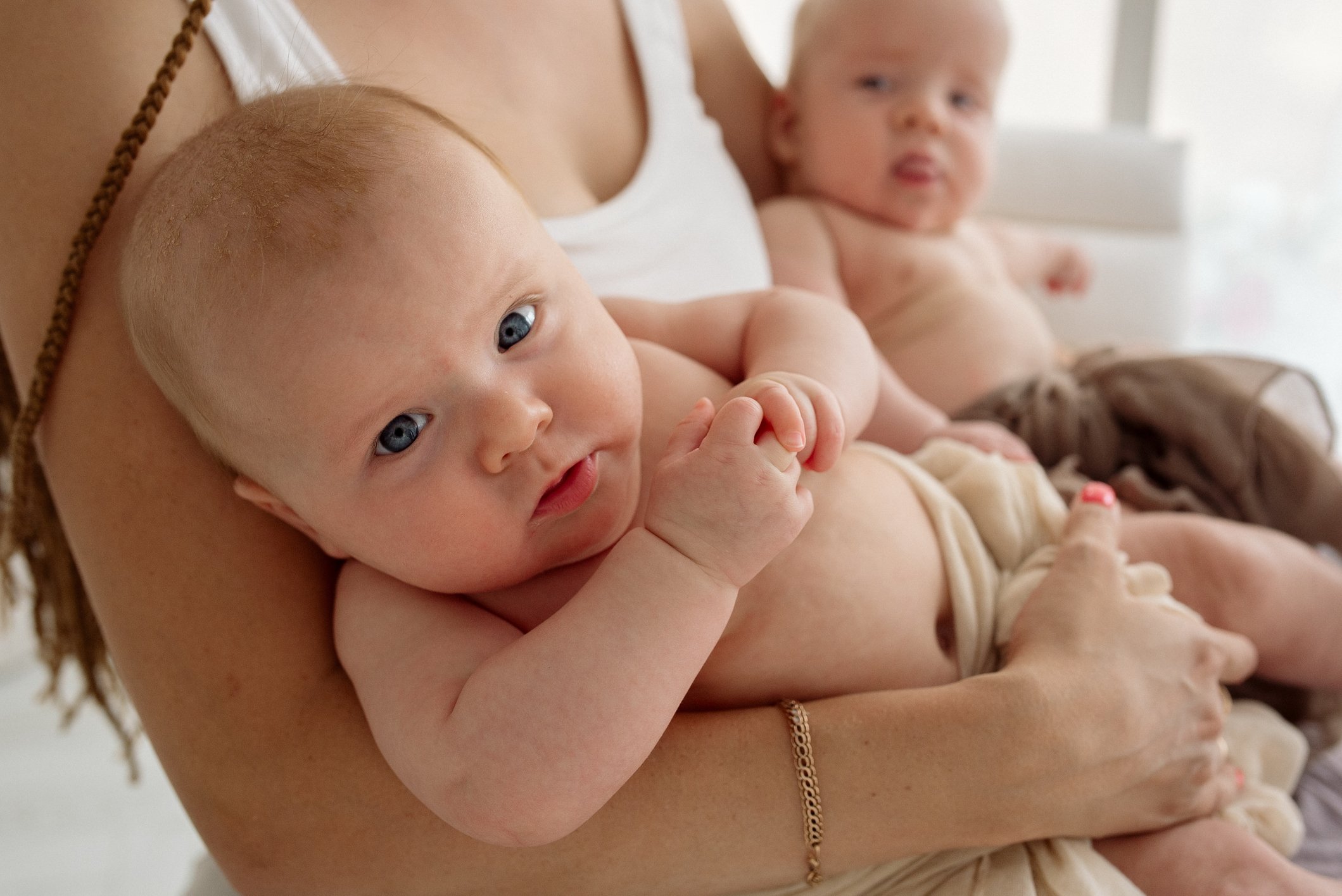 For illustration purposes only | Source: Getty Images
Gradually, Estella learned to live with the bitterness in her life. She saw Mike with Madison at the gas station one day. How happy they looked together! They were drowned in love as Mike ruffled Madison's hair. The very sight of it rubbed salt into Estella's wound. Mike then saw her and drove past without even stopping to say hi. He was guilty, and at the same time, he did not want to hurt Estella more.
That was the last straw. Estella could not take it anymore and understood that she would be ruined by heartbreak if she stayed in that town any longer. She sent her children with her sister temporarily until she found a job. She sold her house and moved back to New York.
Estella rented a small apartment and spent days and several sleepless nights searching for jobs. There were plenty of offers for remote journalists and freelance shutterbugs. But nothing piqued Estella's interest. She was an aspiring interior designer at heart, but due to a lack of experience, she could not succeed in finding suitable work for a long time. Her disability complicated things for her.
But one day, an ad for a free internship drew her attention. Estella grasped the opportunity and eventually landed a job. She took her kids back and started living a normal life. Then, she met Rio Jones, that one man who would become her special someone and change her life for the better.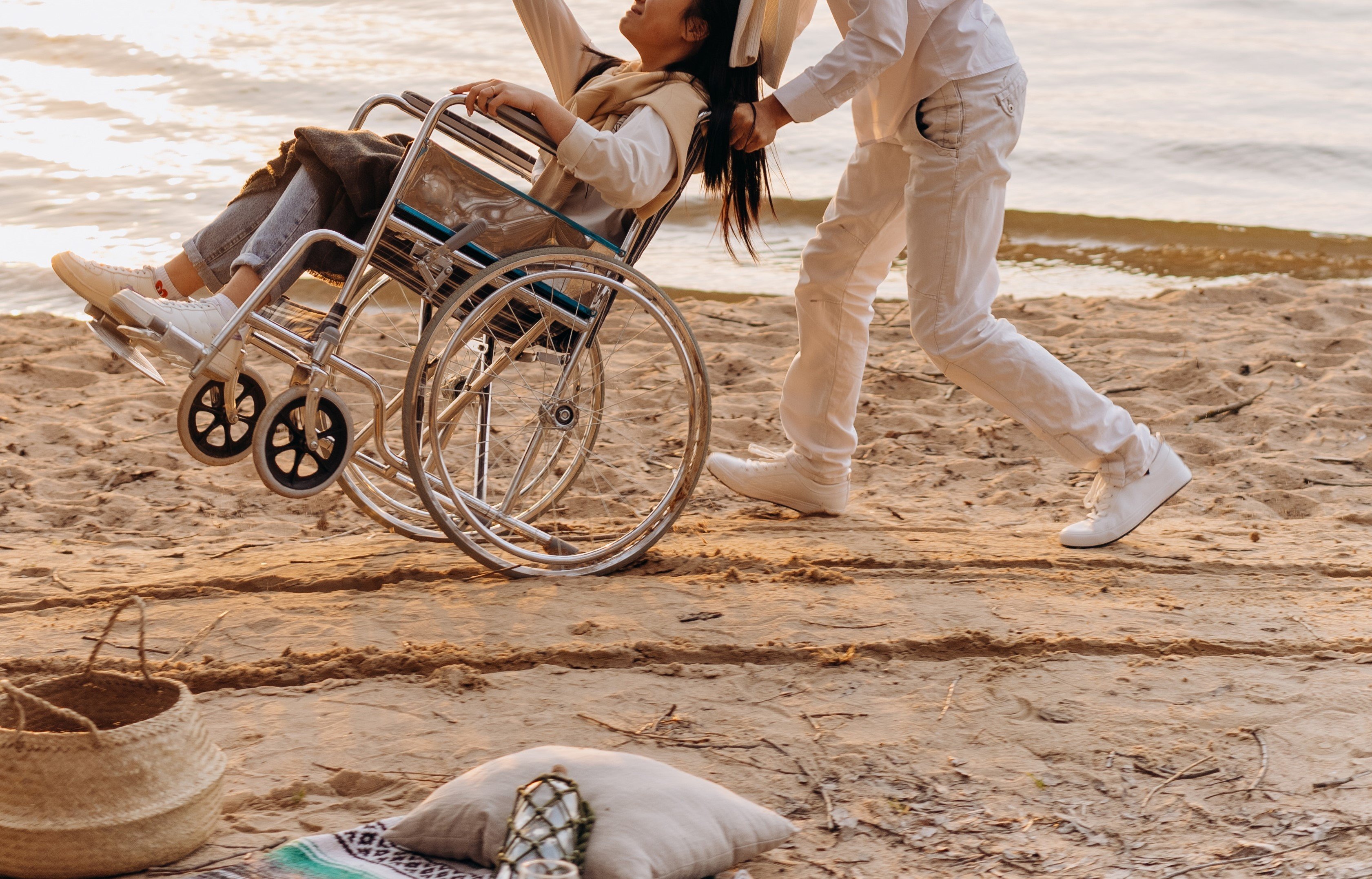 For illustration purposes only | Source: Pexels
Estella and Rio, an acclaimed lawyer, met at a theater. Rio helped Estella get the tickets when she had difficulty waiting in the long queue with her kids.
What started as a hi and hello soon spiraled into a friendship when Rio offered to drop Estella and her kids home. He liked her for her vivid personality, and she liked him for his kindness.
With time, their fondness blossomed into love, and when life gave her another chance, Estella did not want to miss it. She said yes when Rio popped the question. They planned on getting married soon, and a lot changed in Estella's life afterward.
Rio took her to rehab and then to the best doctors. He paid for her surgery, and with time, Estella went from the wheelchair to using crutches and nothing at all. She could WALK! It was an out-of-the-world experience when she started feeling the ground under her feet after a long, painful time.
Despite his busy work, Rio always took Estella for a walk to Central Park every afternoon, like that fateful day when she met her ex-husband.
"Estella?? Honey, what happened?" Rio shook her, bringing her to the moment. Estella had been through so much and wished never to see Mike again. But there he was, in a wheelchair, looking helplessly at passers-by for alms.
"What happened to you, Mike? What is all this? I thought you were happy and successful," she thought.
"RJ...do you see him?" she told Rio, pointing at Mike. "That man in the wheelchair...he's my ex-husband who dumped me," she added. "Take me to him."
The scorching sun hid behind the silhouette of a couple in front of Mike. He held his palm over his forehead to block the light and was stunned at seeing Estella approaching him with a man. He was startled at seeing her WALK!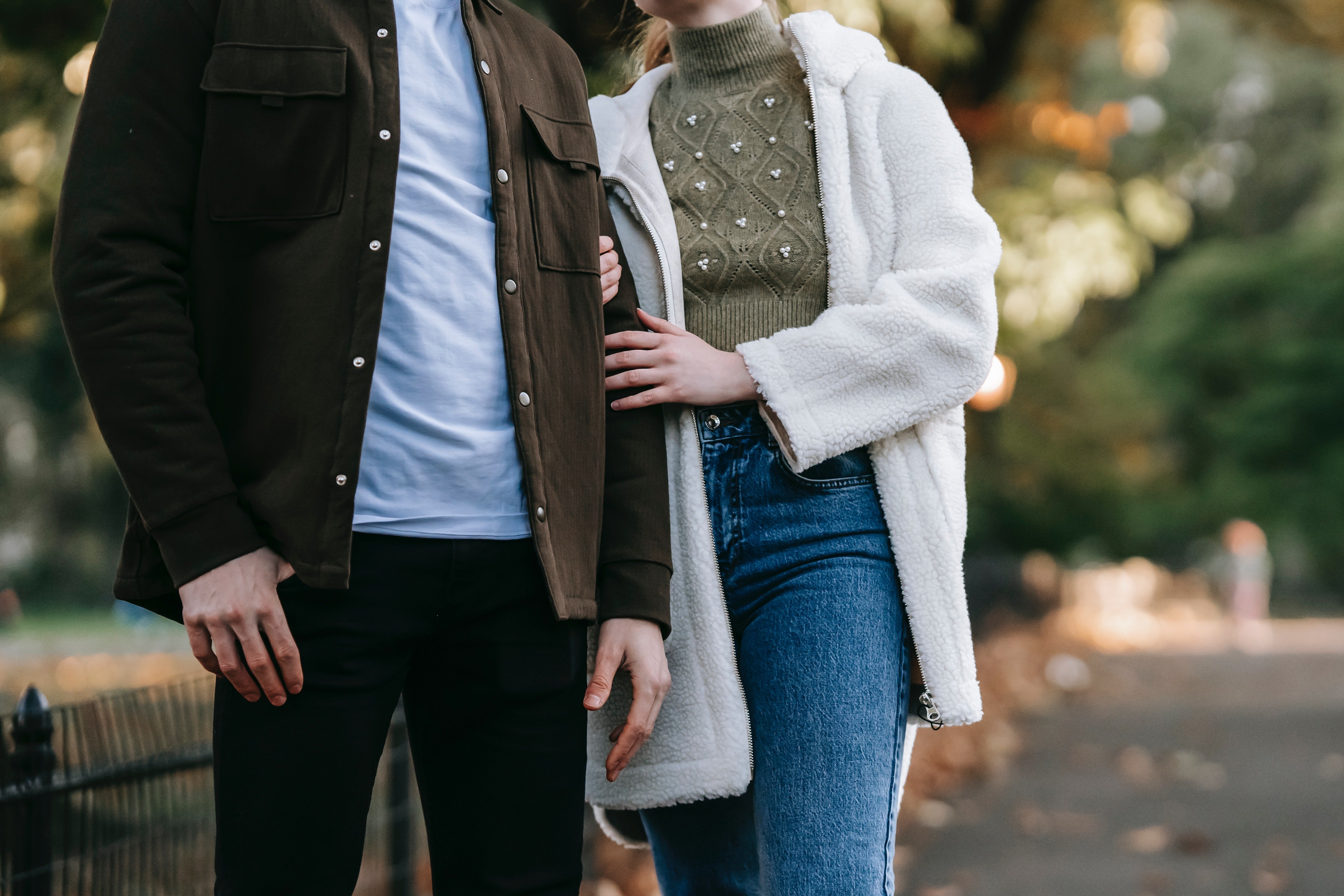 For illustration purposes only | Source: Pexels
"Estella??" Mike gasped.
"Five minutes, darling," she told Rio, who smiled and gave the exes their space.
"Estella, how are you? I'm so glad to see you. You're able to walk?? I'm so happy for you!"
Estella sat down near a bench and looked at Mike, staring into his weary, sunken eyes, puzzled about what drove him to the streets.
"What happened to you, Mike? When did you come to New York, and what's all this?"
Mike gulped and coughed like a sick old man. He was skinny, as though he hadn't seen a loaf of bread in days.
"Life is strange, don't you think?" he answered. "It puts one where they truly belong. You are happy coz you deserve it. Look at me! I'm on the road, and I deserve this."
"I don't understand. Mike, what happened to you? Where is your girlfriend? I thought you were married and happy."
Mike smiled as tears gushed into his eyes.
"I worshiped and loved her. We were planning to get married, but I was caught in tax evasion. I sold the shop to avoid jail and lost everything I had earned. I became poor, so she dumped me for a rich man. I lost your contact and wouldn't have called you even if I had your number. After all that I did to you, how would I even face you, tell me?"
Mike started crying like a kid. "Bottles and bottles of whiskey kept me going. I was drunk and met with an accident and lost a leg. I moved back to New York but couldn't find a job. I sleep in the shelter and live on the alms I get. Please go, Estella. Don't tell the kids you saw me. I hope you haven't told them about me."
But Estella did not leave Mike and called Rio immediately.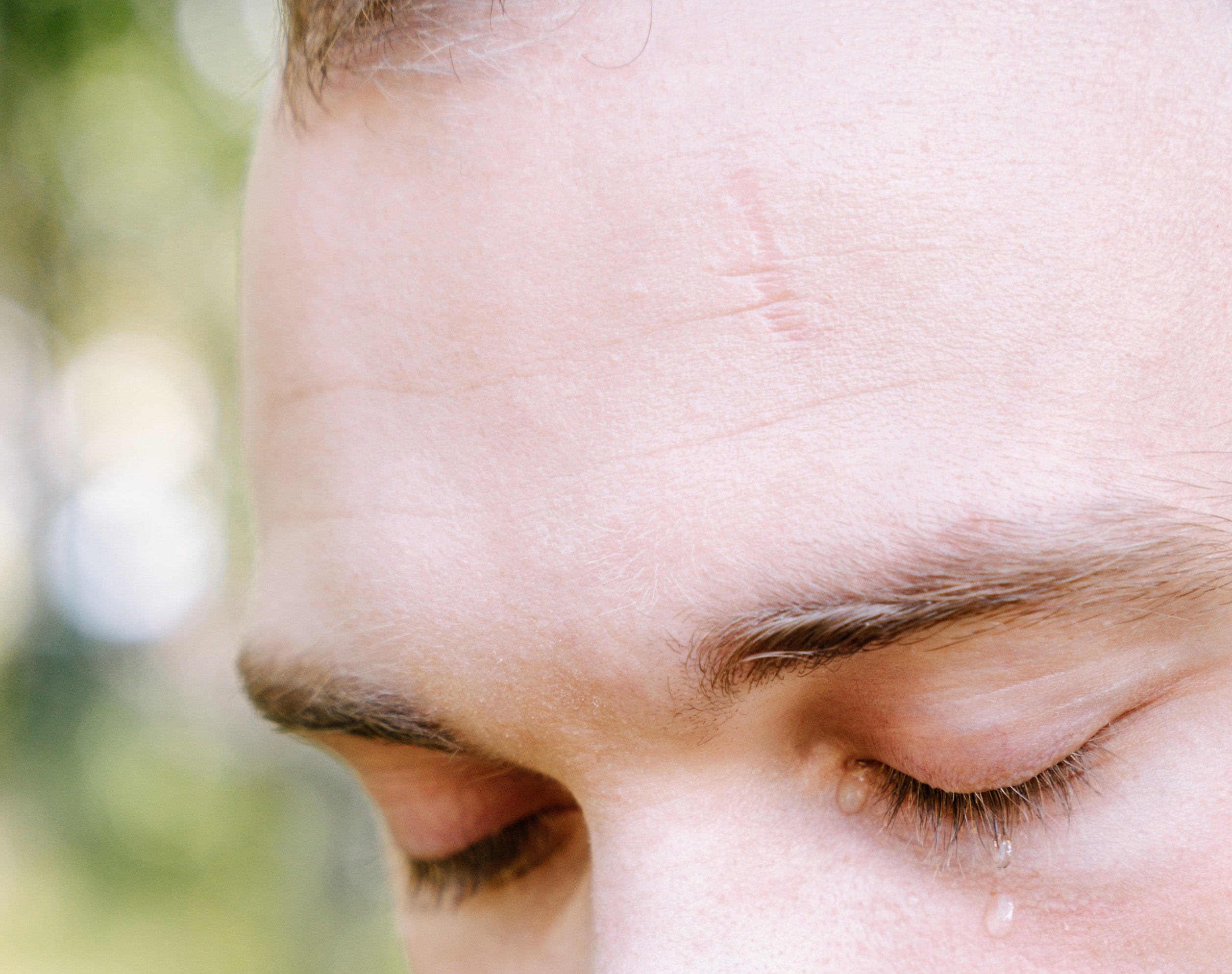 For illustration purposes only | Source: Pexels
The couple talked for a few minutes and then hailed a taxi. Mike could not believe his eyes when they took him to their house. He was guilty and hesitant but could not refuse Estella when she asked him to at least listen to her this time.
Rehab helped a great deal in Mike's recovery. Estella paid for his surgery, and eventually, Mike got a prosthetic leg. He reconciled with his children. Estella had told them about him, and they met him regularly every weekend. Rio used his influence to get Mike a job, and a rented apartment after Estella requested him.
Nevertheless, he was curious why she was so kind to Mike despite everything he did to her. And she had just one thing to say.
"Evil can never drive out evil. Only kindness can. I won't let Mike hurt me anymore because there's nothing between us. We are not even friends now. But imagine what he would've become if I mocked him, even if he deserved it. He's grateful and guilty now, which should teach him a lesson!"
Rio hugged Estella and said he was the most gifted man to have such a wonderful life partner like her.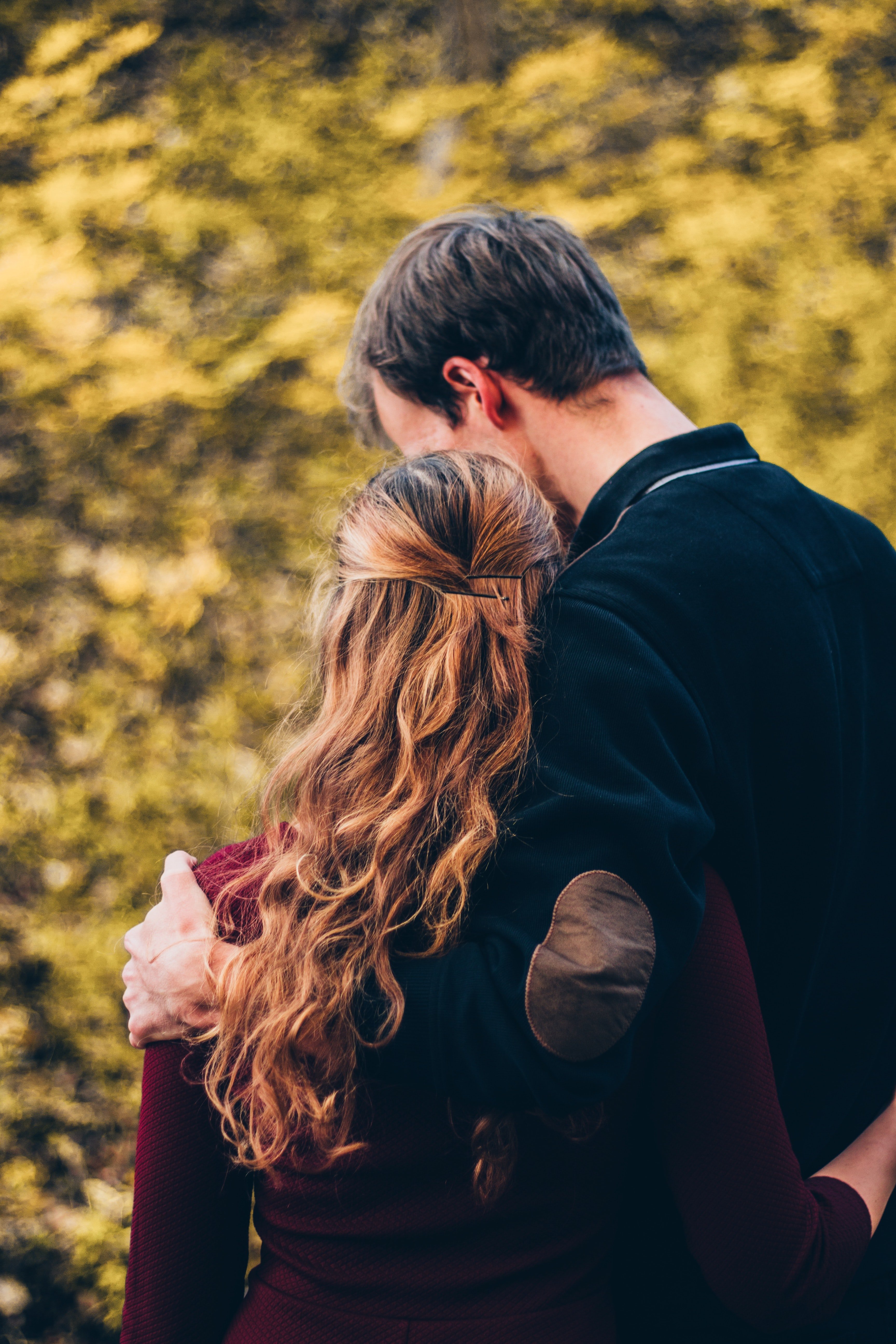 For illustration purposes only | Source: Unsplash
What can we learn from this story?
Do not abandon your loved ones at times of difficulty. You may never know how you might find yourself in their shoes later. Mike abandoned Estella because he was unwilling to care for her after she was disabled. Time taught him a painful lesson when he lost his ability to walk and was wheelchair-bound.
Evil cannot drive out evil; only love and kindness can. Despite being wronged and deserted by Mike, Estella did not gloat and mock him after seeing him in the wheelchair begging for alms. Instead, she helped him recover and gave him a new life.
Tell us what you think, and share this story with your friends. It might inspire them and brighten their day.
A bride receives a heartbreaking gift on her wedding day. Just a few hours before the ceremony, she sees hundreds of emails from her late mother, who passed away 23 years ago. Click here to read the full story.
This piece is inspired by stories from the everyday lives of our readers and written by a professional writer. Any resemblance to actual names or locations is purely coincidental. All images are for illustration purposes only. Share your story with us; maybe it will change someone's life. If you would like to share your story, please send it to info@amomama.com.
Please fill in your e-mail so we can share with you our top stories!
The information in this article is not intended or implied to be a substitute for professional medical advice, diagnosis or treatment. All content, including text, and images contained on news.AmoMama.com, or available through news.AmoMama.com is for general information purposes only. news.AmoMama.com does not take responsibility for any action taken as a result of reading this article. Before undertaking any course of treatment please consult with your healthcare provider.