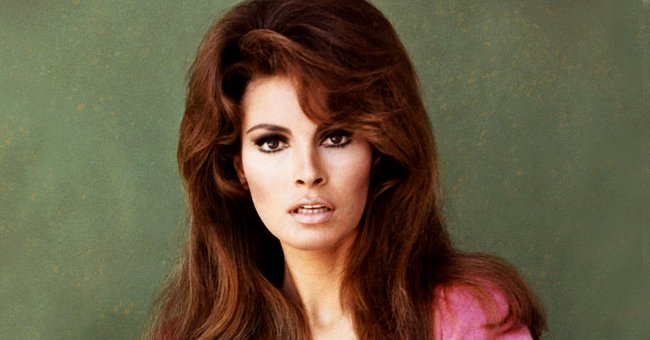 Getty Images
Raquel Welch's Husband Felt like a 'Champion' after Their Marriage – Inside Her Dating History
Popular American Actress Raquel Welch was married multiple times to people she thought would be with her forever. However, although many of her marriages did not last, one man felt like a champion.
Raquel Welch was born Jo Raquel Tejada in Chicago, Illinois. She started her Hollywood career appearing in minor roles on TV series like "Bewitched" and "Navy and The Virginian" by McHale.
She signed a major deal with 20th Century Fox in 1965 before gaining worldwide recognition in 1966 when she appeared on the poster of the movie "One Million Years BC" in a deerskin bikini.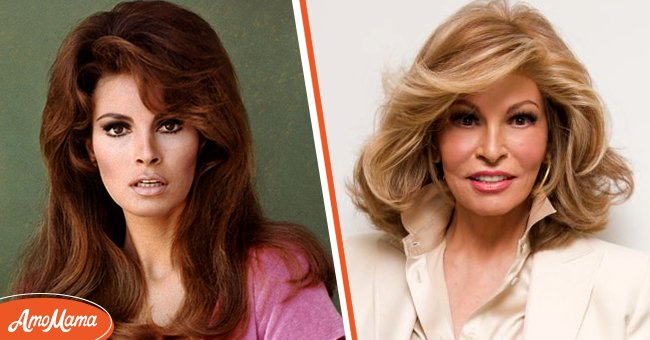 Portrait of Raquel Welch [left]. Raquel Welch at the "How to Be a Latin Lover" Press Conference at the Four Seasons Hotel on April 1, 2017 [right]. | Photo: Getty Images
Her appearance on the poster created a worldwide frenzy and made her a sex symbol. She also wore similar attires in other movies like "Flare Up" and "Bedazzled."
Raquel met her first husband, James Welsey Welch as a teenager on her way to an American government class. They were both fifteen years old at the time, and the pair got married in 1959.
The couple has two children together named Damon and Thanee. They broke up after five years of marriage in 1964, but Raquel kept her ex-husband's name.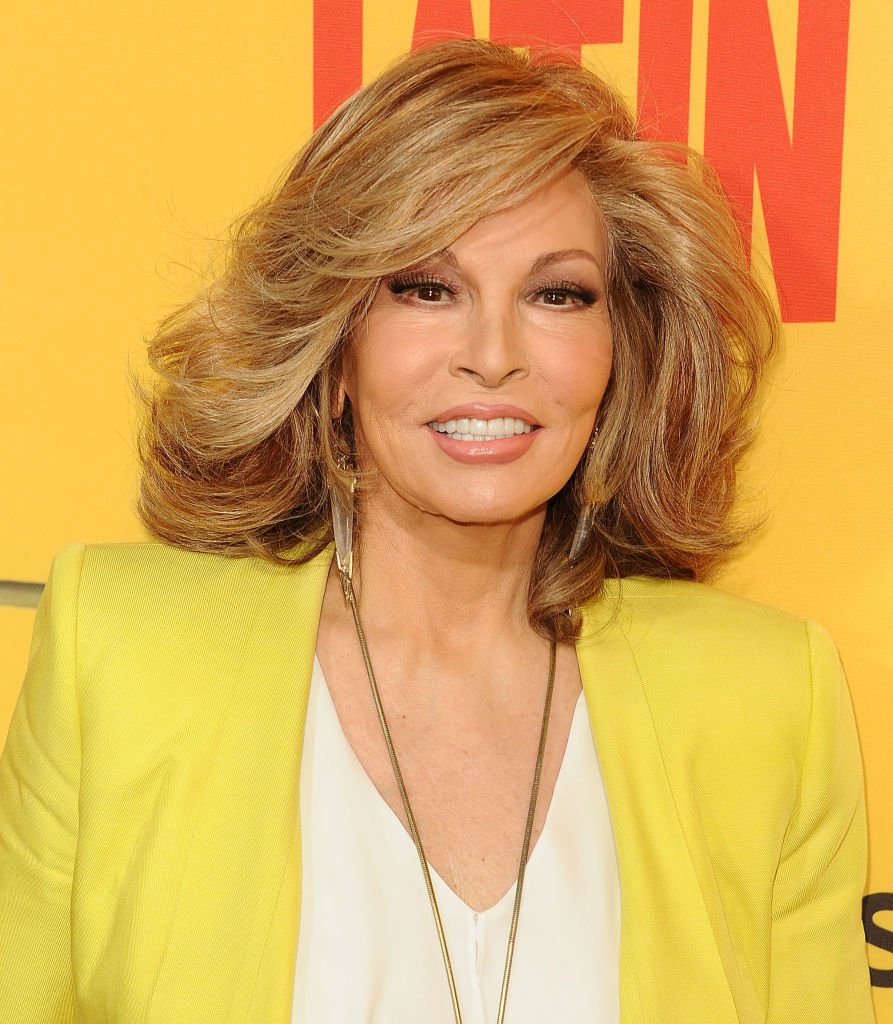 Actress Raquel Welch attends the premiere of "How to Be a Latin Lover" at ArcLight Cinemas Cinerama Dome on April 26, 2017. | Photo: Getty Images
The actress's second marriage was to Director and Producer Patrick Curtis in 1967. Curtis was born on June 15, 1939.
Before his marriage to Raquel, he was married to "The Last Word" actress Margolyn Curtis. His famous works include movies like "The Sorcerers" in 1967 and "J Men Forever" in 1979.
Raquel married her third husband, Weinfield, in 1980. The French Filmmaker was born on April 6, 1957, in Paris, France. His father Jean Weinfeld was a Bauhaus architect and his mother Nina Lapina Weinfeld, a writer.
The Frenchman met Raquel in Paris and moved to work and live in America in 1977. It was then he started his Production and Distribution Company.
Weinfield was the producer, writer, and director of the 1980 TV special "From Raquel with Love," which starred his then-wife Raquel, Mickey Rooney, and Douglas Fairbanks Jr.
He also directed and produced Raquel's Multi-Platinum collection of Fitness and Yoga videos. The couple divorced in 1990 after ten years together.
Speaking to Closer Weekly about his marriage to Raquel, Weinfield revealed they had a very happy marriage. Even though the media nicknamed them "Beauty and the Beast" because of the producer's plain looks, Weinfield joked he was the sex symbol of the two.
He explained distance drove them apart because he stayed in New York City and Paris while Raquel moved to La La Land.
Weinfield also explained that since Hollywood marriages rarely last and three months is considered a long time for unions in the industry, being married to the actress for ten years made him a champion.
Richie Palmer had earlier met Raquel at a party before seeing her again at the Mulberry Street Pizzeria in Beverly Hills, a venture he started with his ex-partner Cathy Moriarty.
However, after he asked her out and she said yes, Raquel was quite unimpressed by their first date. The restaurateur was reportedly on his phone throughout. Luckily, Raquel was already smitten by him when they met.
She initially thought he was an actor because of his handsome appearance and had fears that might hinder their relationship. The couple got married in 1999 but divorced later in 2010.
RAQUEL SPEAKS ON HER RELATIONSHIPS
Since it takes two to tango, Raquel Welch believes her relationships did not work because she was too set in her ways.
While talking about her past relationships, Raquel added that she is happy with her life now and loves what she does. She also enjoys the freedom of being herself and has realized that she does not need a man.
She added that most of her past partners did not like her independence, although they did initially because of the charm of being married to her.
They also had issues with the actress being the center of attention whenever they appeared at a function. Raquel, however, does not regret any of her marriages and does not assume the blame for their failures.
She explained she had real feelings for her partners and was legitimately in love, all the while harboring thoughts that they would make great lives together, which sadly never happened.
The mother of two declared that her break up with her first husband, James, was the most painful. She also claimed she should have stayed with him for their children's sake.
Raquel claimed she and James did not possess the tools to manage their relationship at such a young age. They finally separated when she wanted to move to Hollywood to pursue her career, and James wanted to stay.
Over the years, she has also been in platonic relationships with celebrities like Warren Beatty, Steve McQueen, and Dudley Moore. Although she is open to tying the knot again, she is not actively looking for men.
It would be wrong not to acknowledge the impact of "One Million Years BC" on Raquel's career. The actress even confessed that she loved the attention she got for starring on the movie's cover.
She explained that she believed people would make fun of her for the poster, and even though they did, it also led to her advancement since everyone knew her after.
Although she was famously recognized as a sex symbol, Raquel never appeared fully naked and even once rejected an offer by Hugh Hefner to be on Playboy Magazine.
She ascribed her reasons for refusing to how she was raised. She also said she would have to explain her role to her kids when they see her naked, which is not ideal.
She eventually appeared in the magazine, albeit not fully naked. The actress also believed that she never received the respect she deserved in Hollywood because of her status as a sex symbol.
She also felt insecure because she believed Hollywood did not honor comedy or sex appeal at the time. Even though she was once named one of the 100 sexiest stars in film history by Empire magazine, Raquel does not see herself as a sexy person and still has her insecurities.
Please fill in your e-mail so we can share with you our top stories!