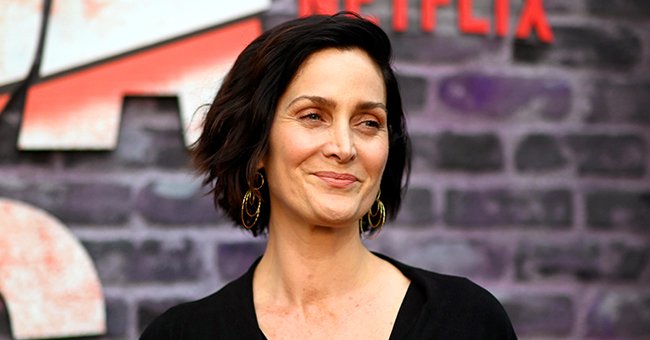 Getty images
Carrie-Anne Moss 'Laughs' at Rumor about Being Axed from Hollywood While Raising 3 Children Who Are Her Doppelgangers
Twenty-two years ago, Carrie-Anne Moss rose to fame in the decades-long franchise "The Matrix," playing the unflinchingly loyal, tough-as-nails, Trinity.
Known for her roles in "The Matrix" franchise movies, "Memento," and "Disturbia" among many others, Carrie-Anne Moss has had a successful acting career of close to three decades.
During the 2003 sequels "The Matrix Reloaded" and "The Matrix Revolutions," the duo, Trinity and Neo "The One," save the world from self-aware machines.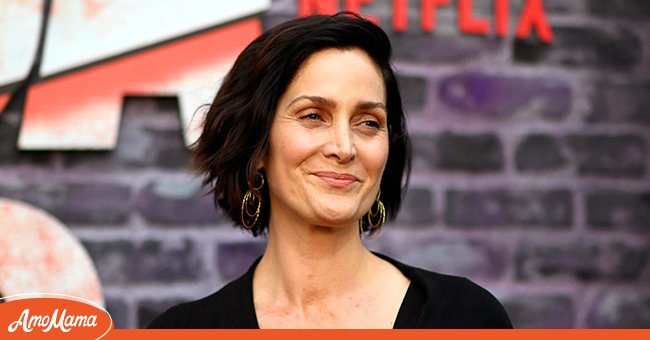 Carrie-Anne Moss attends a Special Screening Of Netflix's "Jessica Jones" Season 3 at ArcLight Hollywood on May 28, 2019 in Hollywood, California. | Photo: Getty Images
This year, she reprises her role for the fourth installment of "The Matrix" movie named "The Matrix Resurrection." After 18 years, Moss returns alongside her long-time friend and costar, Keanu Reeves, who plays Neo.
AXED FROM HOLLYWOOD?
During a sit-down with GQ, Moss disclosed to the interviewer how taken aback she was when she received a video someone had made. The sender wondered what had happened to Moss and why Hollywood had turned their back on her.
The "Red Planet" actress thought it was funny and dismissed the claims with a laugh. She explained that she had had kids for the better part of her career, and she wanted to spend time with them.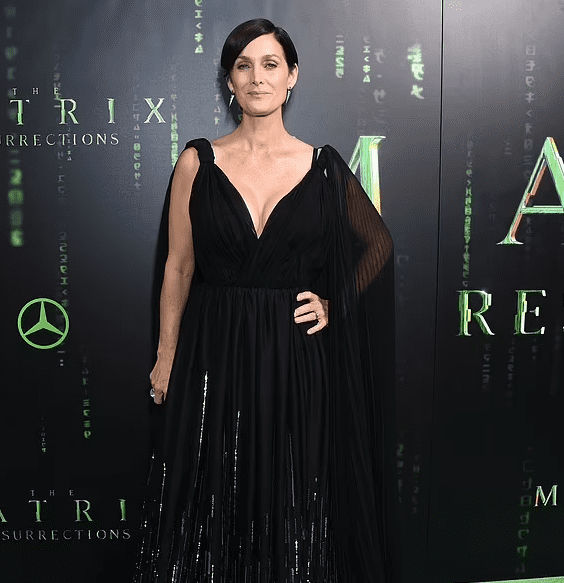 Carrie-Anne Moss arrives at the U.S. premiere of "The Matrix Resurrections" at The Castro Theatre on December 18, 2021 in San Francisco, California. | Photo: Getty Images
TRINITY IS A DOTING MOTHER OF THREE
Moss has learned to strike a perfect work-life balance over the years. Apart from the slight breaks between work, she has managed to raise her three children without halting her career.
Moss shares her three kids, daughter Frances Beatrice, 12, and sons Kaden, 16, and Owen, 18. She shares them with her husband of 22 years, Steven Roy.
She first got pregnant when filming "The Matrix Reloaded" and soon had the other two children. Understandably, she retreated into a more homey life she calls "cozy-cozy."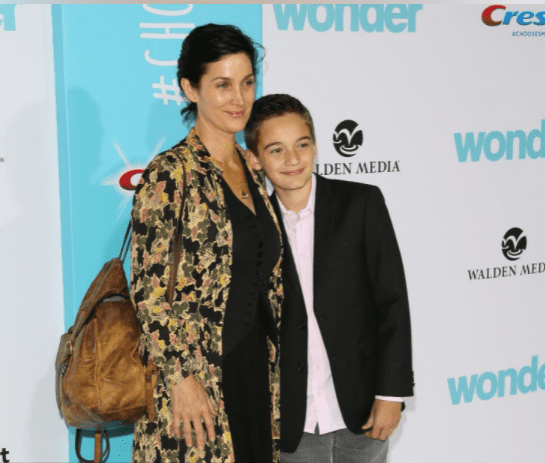 Carrie-Anne Moss and Jaden Roy attend the premiere of Lionsgate's 'Wonder' on November 14, 2017 in Los Angeles, California | Photo: Getty Images
Now she says motherhood has helped her grow. During a "Red Table Talk" episode with Jada Pinkett Smith, Moss disclosed that she is an entirely different person from before she had kids.
The "Chocolat" actress says that despite the challenges of motherhood, she loves taking care of her kids and appreciates the journey.
Moss has learned to embrace her roles and says: "Who am I if not a mother? Who am I if not a wife? Who am I if I'm not an actress? Who am I if not my mother's daughter? Who am I if not Trinity?"
Besides acting and being a mother, Moss also took up a new interest in the metaphysical life and trained to become a Kundalini practitioner. She embarks on exploring all forms of wellness.
Please fill in your e-mail so we can share with you our top stories!