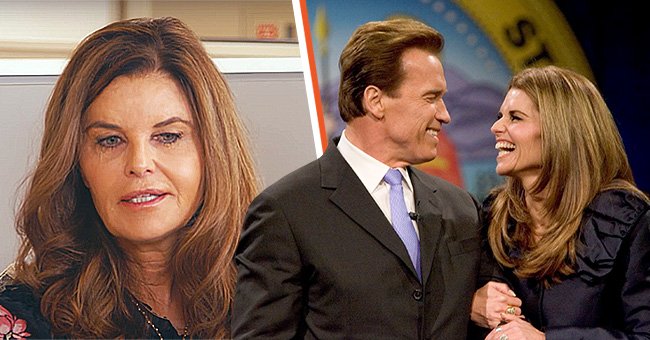 Getty Images | youtube.com/LivestrongWoman
Arnold Schwarzenegger & Maria Shriver, Who Rumoredly Had an Affair during Their Marriage, Finalize Their 10-Year Divorce
Former Hollywood couple Arnold Schwarzenegger and Maria Shriver have recently finalized their prolonged divorce after ten years. They were both unfaithful in their nearly thirty-year marriage.
"Terminator" star Arnold Schwarzenegger and seasoned TV Journalist Maria Shriver are officially exes after recently finalizing their drawn-out divorce. A massive scandal ruptured the former couple's marriage over a decade ago.
News leaked that Schwarzenegger, 74, had fathered a child with the family's housekeeper Mildred Baena. The child, named Joseph Baena, is now twenty-four years of age and a college graduate with acting ambitions.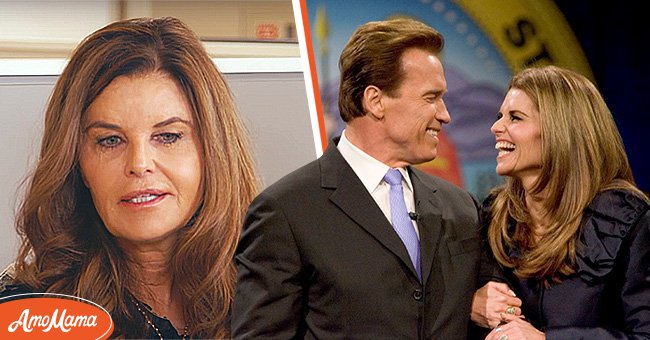 Pictured: (L) Journalist Maria Shriver during an interview on "LiveStrong." (R) California Governor Arnold Schwarzenegger smiles at his wife Maria Shriver after being sworn into office for a second term as Governor on January 5, 2007 in Sacramento, California | Photo: Getty Images and YouTube/@LiveStrongWoman
THE AFFAIRS
In May 2011, Schwarzenegger publicly admitted bedding Mildred years earlier and fathering her son. He got candid about the affair in his memoir, revealing he had slept with her when his then-wife was away on vacation.
The former bodybuilder shared he kept mum about the encounter until Joseph was born and had wondered whether he was his son until he could not stay quiet anymore. When Shriver found out about it, she did not leave him until news of the infidelity broke.
That was because she also had an affair way before her spouse's disloyalty came to light. According to campaign staffers and various sources via The Post, the author slept with Schwarzenegger's lead campaign strategist.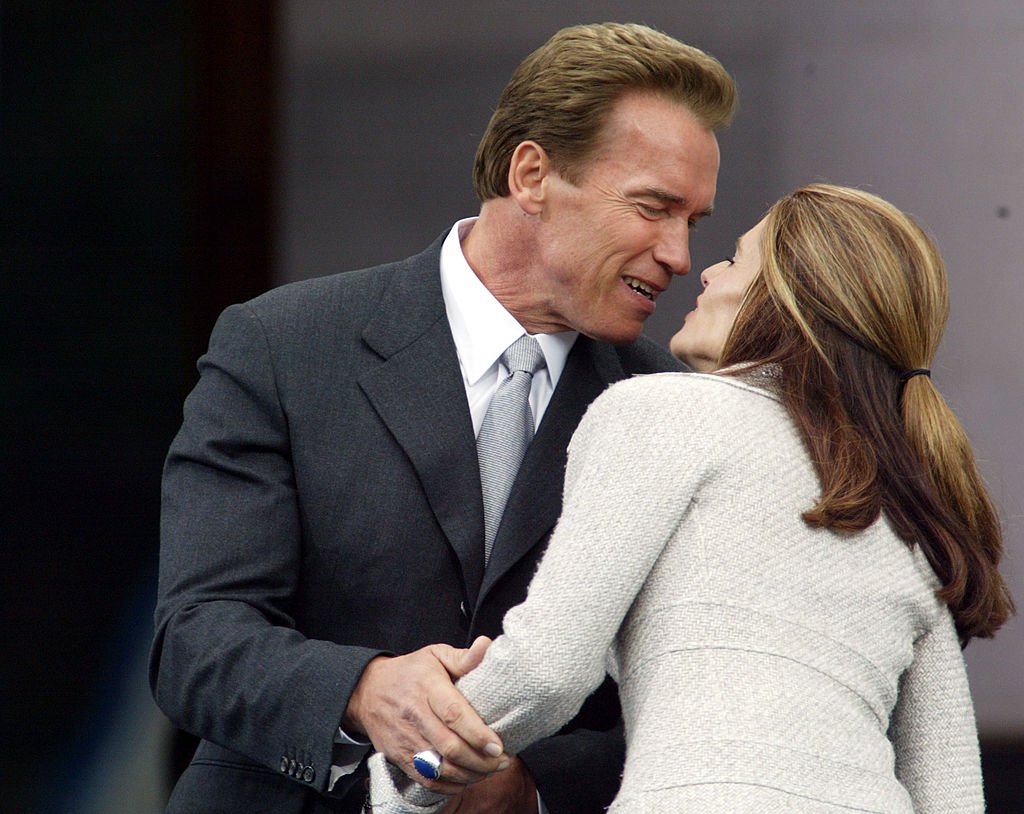 Actor Arnold Schwarzenegger and wife Maria Shriver embrace during Schwarzenegger's Inauguration ceremony at the California State Capitol Building in November 17, 2003 in Sacramento | Photo: Getty Images
Following years of acting like the betrayed wife, Shriver started flaunting her longtime lover Matthew Dowd in 2014 as if their relationship was new, insiders stated.
The Kennedy heiress stepped out with Dowd, 60, for the first time publicly to attend her cousin Bobby Kennedy's wedding. A source revealed at the time:
"Maria likes to make it appear that she's the victim, but she's not. The idea that they started dating recently is ridiculous.
The pair started seeing each other in 2006 when Dowd was working on Schwarzenegger's gubernatorial re-election campaign in California.
When the father of her children was away, Shriver would flaunt their love affair in front of staff, sources said, taking long walks together, flirting, and spending frequent alone time after meetings.
SHRIVER FILING FOR DIVORCE
Shriver and Schwarzenegger were considered the ultimate Hollywood couple before their breakup in 2011 after 25 years of marriage. Two months after announcing their split in July that year, Shriver, 66, filed for divorce, citing irreconcilable differences.
The former First Lady of California and the former Governor remained good friends over the years and celebrated their kids' milestones together. They have four children, Katherine, Christopher, Patrick, and Christina. In her 2018 self-help book, Shriver noted:
"I grew up thinking divorce was a sin. I couldn't have been more wrong. I always thought people whose marriages didn't work out were quitters. I was wrong."
DIVORCE FINALIZATION
The Chicago native said she admired people who did work at their marriages as well as those who chose to go their separate ways, adding, "I admire those who manage to stay friends after their marriages are over – and aren't afraid to try to love again after being hurt."
She and Schwarzenegger finalized their divorce on Tuesday morning in LA Superior Court, TMZ reported. It took this long because it involved a complex property settlement.
Details of the settlement are currently unknown, but there is an estimated $400 million detail, and sources revealed the duo divided their assets in half. There was no prenup.
The exes got married in 1986 and have since been in relationships but remained cordial. Shriver quietly moved on with Dowd, an ABC News political analyst, and continued with their romance months after she filed for divorce.
In May 2016, she was spotted enjoying a walk with her longtime boyfriend as they took a stroll around the Brentwood neighborhood of Los Angeles sporting coordinating sporty outfits.
Please fill in your e-mail so we can share with you our top stories!