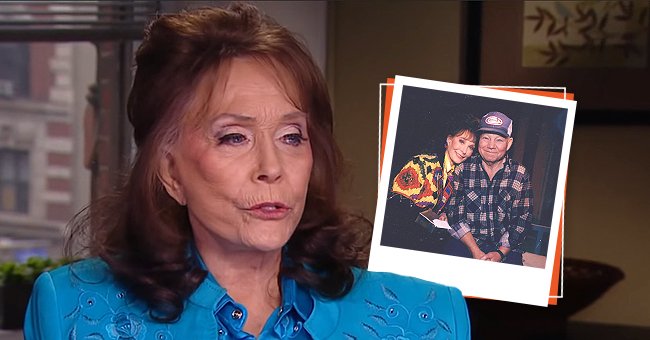 youtube.com/Entertainment Tonight | instagram.com/lorettalynnofficial
Loretta Lynn Mourns Late Husband Oliver Who She Once Did Not Want to Come Home To
Country singer Loretta Lynn celebrated her 74th wedding anniversary with her late husband Oliver "Mooney" Lynn, who passed away over 30 years ago this week.
Singer Loretta Lynn has always been honest about her sometimes-difficult marriage to her late husband, Oliver "Mooney" Lynn. However, she also shared why she forgave his shortcomings.
Loretta and her husband, whom she called Doolittle, were married for 48 years. Although they enjoyed many beautiful things together, such as welcoming six children and her music career, the couple also went through hard times together.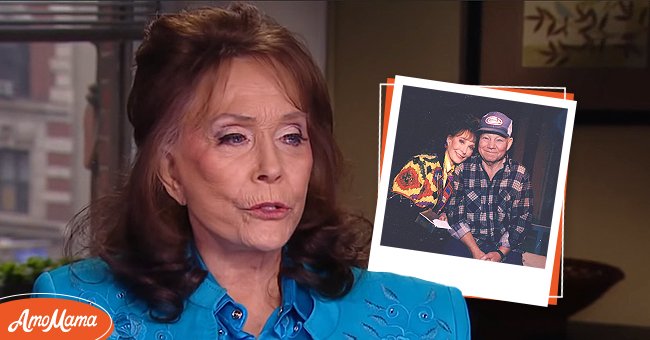 Loretta Lynn picured during a 2016 interview with Entertainment Tonight [Main Picture] A throwback picture of Lynn and her husband Oliver Lynn she shared on Instagram [Smaller Picture] | Photo: YouTube/Entertainment Tonight & Instagram/lorettalynnofficial
The "Coal Miner's Daughter" author once revealed that Doolittle's drinking problem would cause him to be abusive. While she was touring, it got to the point where she did not want to go home.
However, Loretta was not a pushover and admitted that she would give him a taste of his own medicine if she needed to. Unfortunately, Doolittle's alcohol problems were not the only challenging aspect of their relationship.
Doolittle, who married Loretta when she was a teenager, had a taste for other women. He had not been faithful to his wife early on in their marriage and continued to see other women while his wife was on tour.
He would even bring women to the family home when Loretta was away. However, the musician stayed by her husband's side through their struggles. She explained she put up with Doolittle's infidelities for their children.
The "You Ain't Woman Enough" singer also remarked that she stayed with her husband because the pair loved each other and "if you can't fight for your man, he's not worth having."
Although Doolittle had his faults, he was the one who encouraged Loretta to pursue making music by persuading her to perform in public. He also bought Loretta her first guitar.
The couple stayed together until he died in 1996. Doolittle passed away from complications of heart failure and diabetes. He has been in and out of the hospital since 1993 because of his health problems.
Loretta put her career on hold when her husband got sick to help take care of him. Her sacrifice was a clear sign of her intense love for him. A love that she continues to have for him to this day.
Recently Loretta celebrated the couple's would-be 74th wedding anniversary on Instagram. She shared her life was "changed forever" when she married her husband, and she wished he was still here with her.
Please fill in your e-mail so we can share with you our top stories!