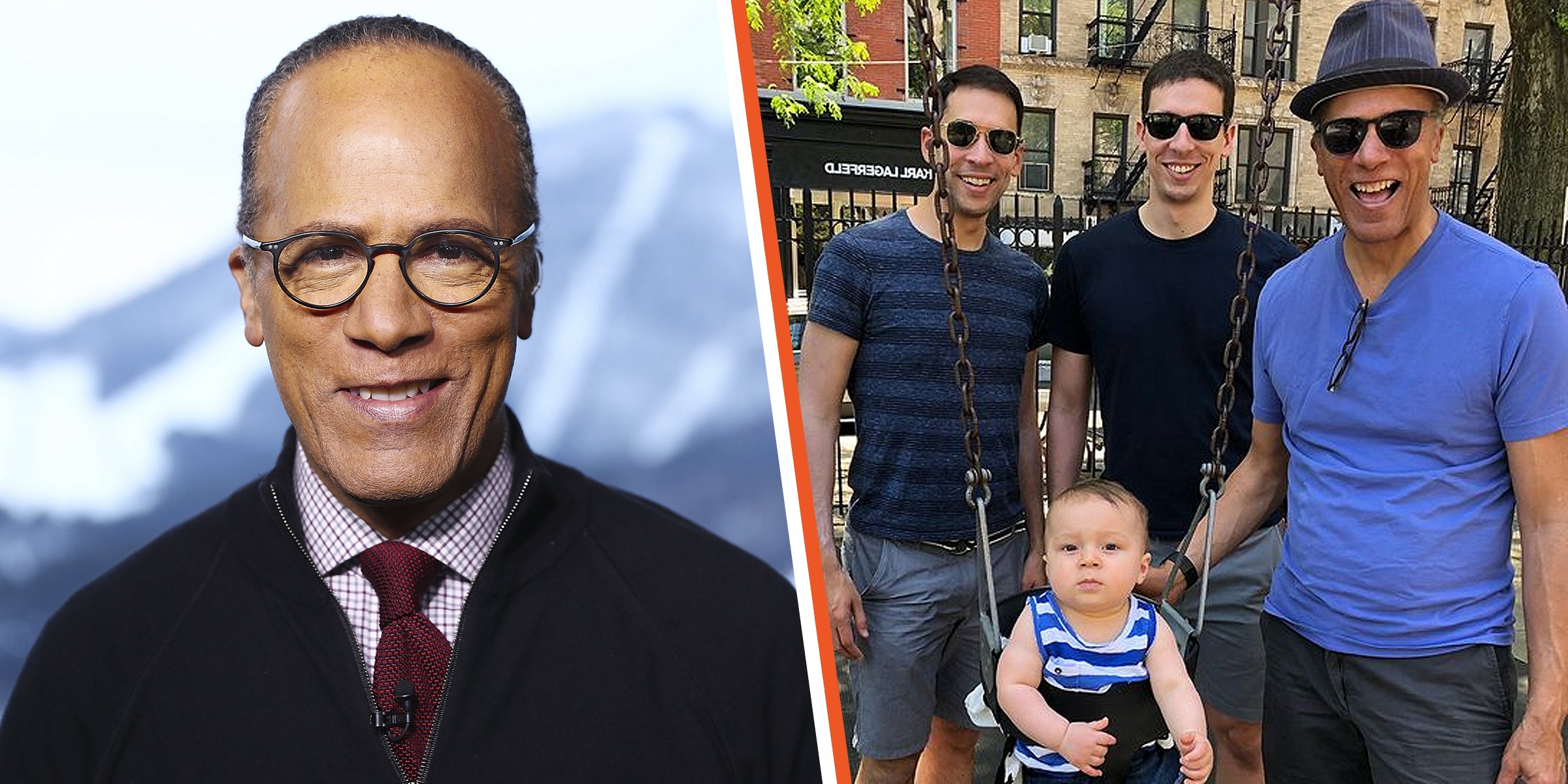 Lester Holt | Lester, Cameron, and Stefan Holt with one of his kids | Source: Getty Images | Instagram.com/lesterholtnbc
NBC's Lester Holt Wed Flight Attendant 40 Years Ago & Still Gush About Loving the Mom of His 2 Sons
Lester Holt is one of America's most beloved journalists, with a career spanning over three decades. Holt is a devoted husband to his wife and a doting father of two despite his incredible professional life.
Lester Holt made history by becoming the first black person to solo anchor a weekday network nightly newscast. Since then, Holt has attained legendary status in the media community.
The 64-year-old began his career over four decades ago. Holt dropped out of California State University in 1979 to pursue his dream of becoming a broadcaster at a San Francisco radio station.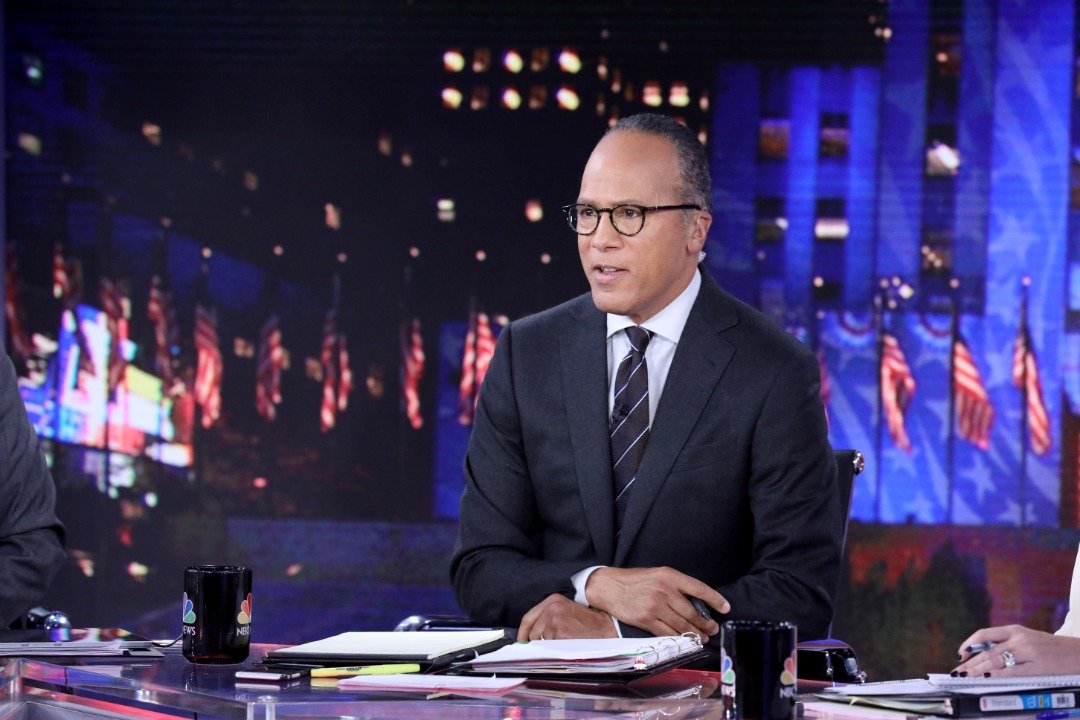 NBC Nightly News with Lester Holt" on Tuesday, November 8, 2016 | Source: Getty Images
Afterward, the NBC newsman began a 19-year career with CBS, enjoying some defining moments. Holt has covered several huge global events, including one of the 2016 presidential debates between Hilary Clinton and Donald Trump.
His career is undoubtedly a busy but rewarding one, but it's nothing compared to the joy he gets from his family. Aside from his work life, Holt enjoys remarkable family life with his wife of forty years, Carol Hagen.
The couple has been together since the early days of Holt's career, and Hagen has been a major support system for her husband, despite his job bringing "a lot of late-night phone calls."
Holt confessed that their mutual love and support had been a huge factor behind their successful home. According to the veteran newsman, his wife's understanding of the nature of his job helps him make the necessary sacrifices for his career.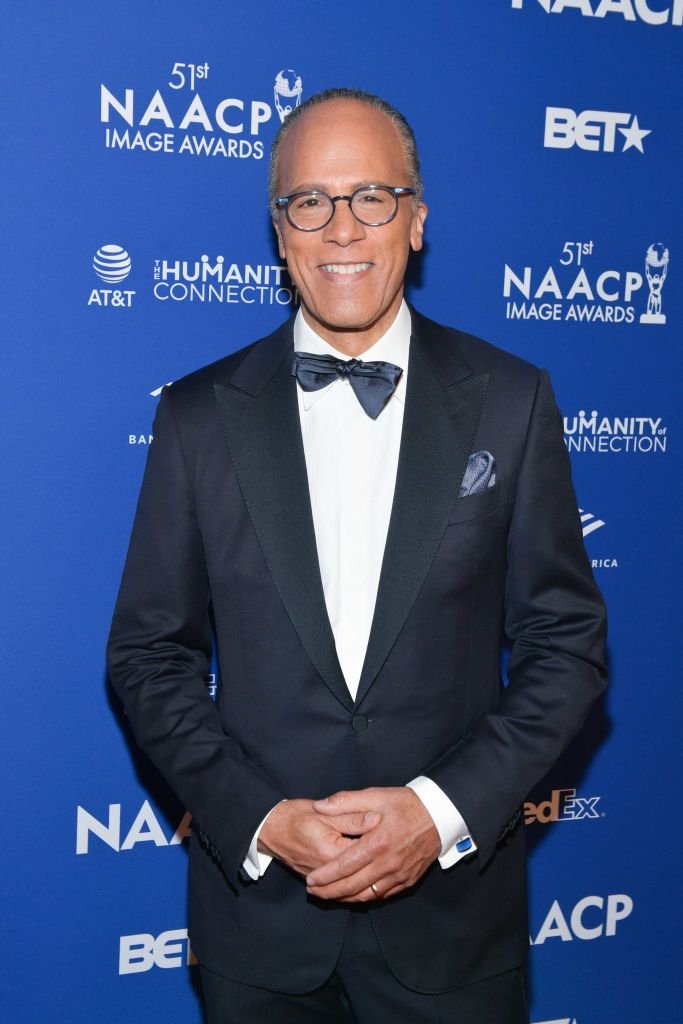 Lester Holt attends the 51st NAACP Image Awards non-televised Awards Dinner on February 21, 2020 | Source: Getty Images
In his words, "She understands that when the bell rings, I like to answer it when the big story's going on, I want to be there…." Here's a look at their longtime marriage and their family.
Holt Was a Student When They Met
Holt met his wife when neither party had any glamor to their names in 1980; Hagen worked as a flight attendant, and Holt was a student at California State University.
Not much is known about the early days of their relationship, but Hagen once revealed that Holt asked her to tag along with him to cover a forest fire in Napa Valley. This was one bonding experience for the young lovers.
Hagen, who had been laid off during the airline industry's downturn in 1981, moved with Holt to New York when he got a reporter job at WCBS-TV. The couple married in 1982 and have kept things together for 40 years. According to the NBC man, laughter has been the secret of their happy home.
Holt once said, of their relationship, "We laugh a lot, we really do. I can be silly; she can be sillier. We just laugh through things, and we know that everything, tough times will be a story at some point, and boy have I put her through some tough times with this job."
Shortly after their wedding, the pair moved to Los Angeles, where Holt got a job as weekend anchor and reporter at KCBS-TV, then known as KNXT.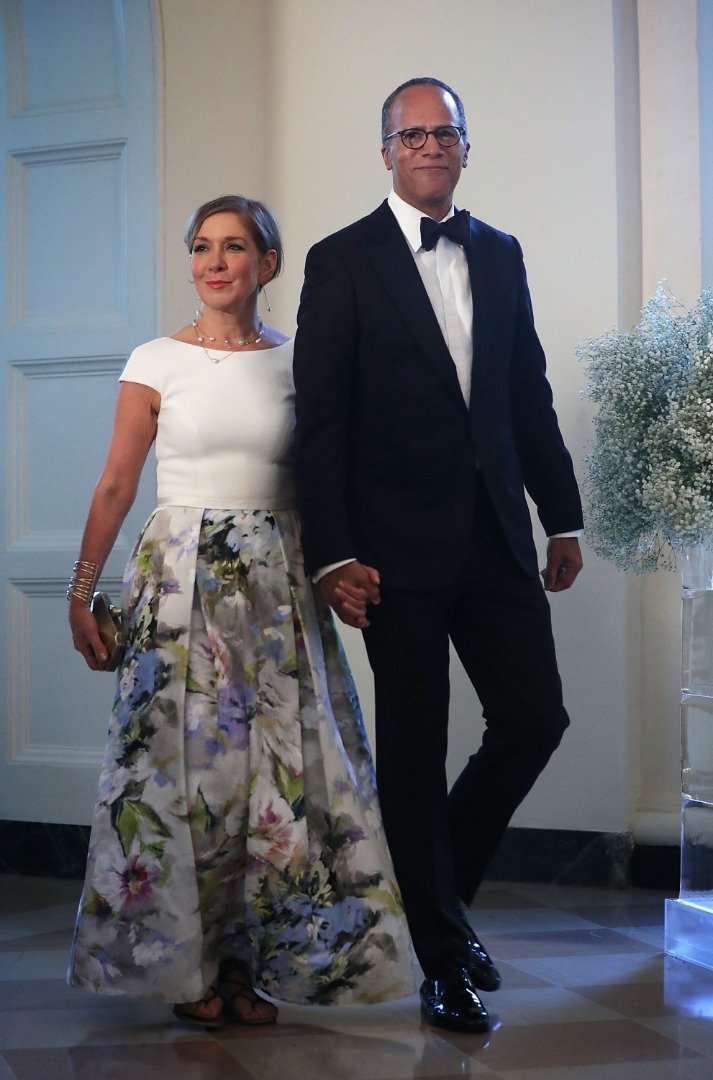 NBC News anchor Lester Holt and his wife Carol Hagen-Holt arrive at a Nordic State Dinner May 13, 2016 | Source: Getty Images
His career would see him move around more often, and he would later return to WCBS and then to WBBM-TV in Chicago to host the afternoon and primetime news until he joined MSNBC in 2000. Yet, his wife remains supportive. Holt gushed, "I love her to death."
Like Holt, Hagen now enjoys a career as a successful licensed real estate salesperson. Her social media handles describe her passion for her craft.
She is also a big lover of adventure and has been on several amazing trips with Holt. For example, the couple traveled to Brazil for the 2016 Rio Summer Olympics.
Meet Lester Holt's Sons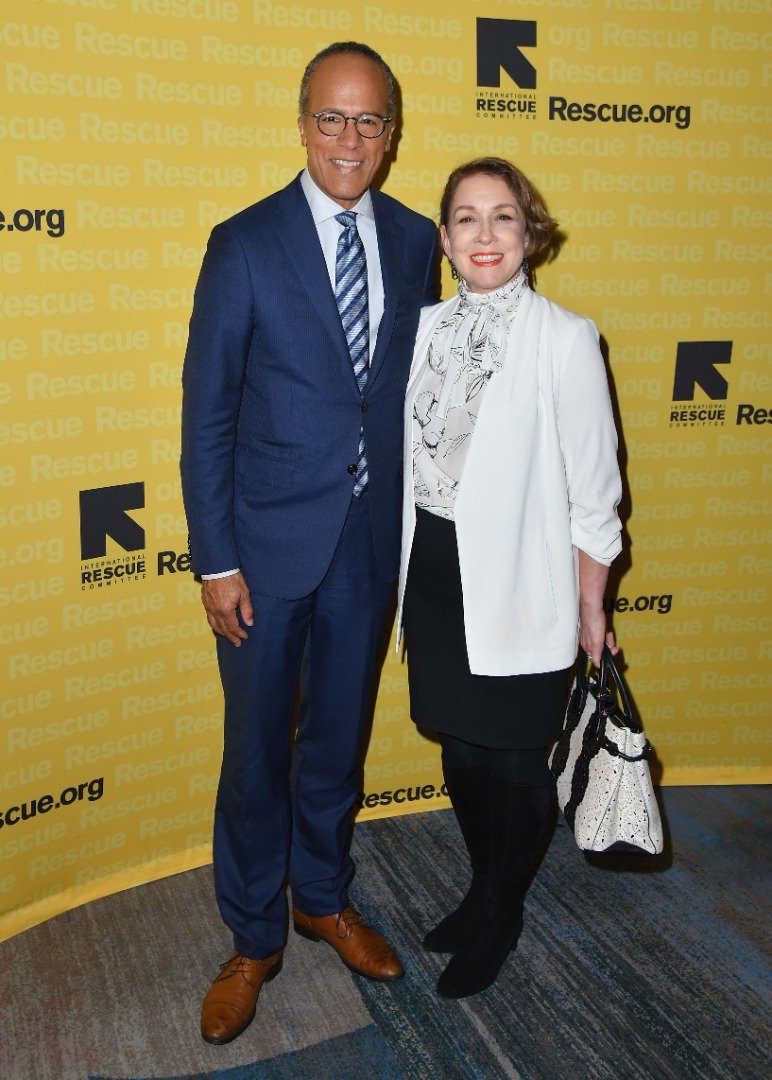 Journalist Lester Holt and his wife Carol Hagen-Holt attend The 2018 Rescue Dinner hosted by IRC at New York Hilton Midtown on November 1, 2018 | Source: Getty Images
Holt and Hagen waited before beginning a family. While living in Chicago, the couple welcomed their first son, Stefan, in 1987. Cameron, their second son, was born a few years later.
Stefan, the couple's eldest son, frequently shares lovely family photos on his Instagram, paying tribute to his beautiful parents. In one of his posts, the 36-year-old shared a touching tribute to his father, referring to him as an "amazing dad," who taught him a lot about fatherhood.
Stefan shared a sweet throwback picture of him happily sitting on his father's shoulders as a toddler. He captioned the post:
"So thankful to have an amazing Dad who has taught me so much, and I know is going to be an awesome grandpa (or grand-dude)!"
Holt and Hagen now enjoy seeing their sons Stefan and Cameron follow their dreams and continue the family's long tradition of success.
Stefan, like Holt, pursued a career in journalism and is now a successful broadcaster. The 36-year-old studied broadcast journalism and political science at Pepperdine University.
After his graduation in 2009, Stefan went on to work for Hearst Magazine in West Palm Beach, Florida, as a reporter and fill-in anchor. His time there appeared to be a learning phase, as he did not spend much time there.
After two years with the firm, he quit the organization and went to work for NBC as a news anchor. He has been reporting for NBC 5 Chicago since May 2011 and has had several career-defining moments.
Stefan is also a devoted family man like his father. He is the proud father of three sons. The NBC newsman married his heartthrob, Morgan, in 2012, and they share their children, Henry, Sam, and James. Their youngest child arrived in September 2021.
The doting dad loves to share his daddy moments on Instagram. Stefan's children are also big fans of their famous grandfather, Holt, and affectionately call him "grandude."
Holt seems to love the nickname and sometimes includes it in his posts. The award-winning journalist shared a lovely picture on his Instagram, revealing that his little ones had paid him a visit at work just before he went to the studio.
The happy grandfather wrote, "A couple of special visitors stopping by the office right before I head to the studio." Holt might be an accomplished journalist, but he is their sweet and doting grandpa to his grandchildren.
Holt's youngest son, Cameron, seems to enjoy a low-key lifestyle. According to his LinkedIn page, he graduated from Stanford University in 2012 with a mathematical and computational science degree.
Cameron reportedly works as an analyst for Morgan Stanley. He had previously tried himself in journalism, working as an intern for CNBC. But, things did not seem to have worked out for him in that industry.
Not so much is known about his personal life, but Cameron is a big fan of rescue dogs and a passionate Yankees fan.
Please fill in your e-mail so we can share with you our top stories!